In the fabric of America's history, labor strikes have played a pivotal role in transforming the workplace. These moments of collective action, often led by the unseen and unheard, have challenged the status quo, leading to significant shifts in labor laws and workers' rights.
From the 1950s, a period marked by many recorded strikes, a few stand out for their profound impact. Here are 12 influential labor strikes that revolutionized how people work in the United States.
The Great Railroad Strike of 1877
It was the first significant rail workers' strike in the United States. Due to wage cuts, the strike started in Martinsburg, West Virginia, spreading across 11 states. It ended after federal troops interfered, but it sparked the labor movement.
The Haymarket Riot of 1886
Laborers gathering in Chicago's Haymarket Square to advocate for an eight-hour workday were met with police intervention. The ensuing clash resulted in several deaths and brought national attention to labor rights.
The Pullman Strike of 1894
This strike by Pullman Palace Car Company workers drastically disrupted railroad traffic in the Midwest. It led to legal action, which confirmed the right of the federal government to intervene in strikes.
The Lawrence Textile Strike of 1912
Also known as the "Bread and Roses strike," workers demanded better pay and working conditions. The strike's success led to widespread changes in the American textile industry.
The Steel Strike of 1919
This nationwide strike of steel workers was one of the most contentious and violent labor disputes of the 20th century, ultimately leading to improvements in workers' wages and hours.
The Railroad Shopmen's Strike of 1922
About 400,000 railroad workers went on strike due to wage cuts, affecting most of the railway network in the United States.
The Flint Sit-Down Strike of 1936-37
This strike against General Motors changed the United Automobile Workers from a collection of isolated locals into a major labor union. It led to the unionization of the domestic United States automobile industry.
The Oakland General Strike of 1946
Workers demanded higher pay after WWII due to rising living costs. This was one of the last major strikes involving multiple industries.
The Great Postal Strike of 1970
Despite being illegal, over 210,000 United States postal workers went on strike demanding better wages. The strike led to significant reforms and the creation of the United States Postal Service.
The Air Traffic Controllers Strike of 1981
The Professional Air Traffic Controllers Organization declared a strike, seeking better working conditions and pay. The strike was declared illegal and significantly changed public-sector labor relations.
The UPS Strike of 1997
The Teamsters Union went on strike demanding full-time jobs, higher pay, and job security. The strike ended with a significant victory for the union.
The Chicago Teachers Strike of 2012
Teachers demanded better pay and evaluation procedures. The strike ended with a contract that addressed most of their demands and set a precedent for teachers' strikes across the country.
Source: Quora
21 Most Notable Celebrity Atheists
The fascinating world of Hollywood is as diverse as it is compelling. Beyond the glitz and glamour, there's an array of individual beliefs, perspectives, and principles.
Many celebrities have expressed atheistic views, either distancing themselves from religious affiliations or embracing a secular approach to life. Here's a comprehensive list of some eminent celebrities who identify as atheists.
21 Most Notable Celebrity Atheists
299 Essential Household Things To Buy for a New House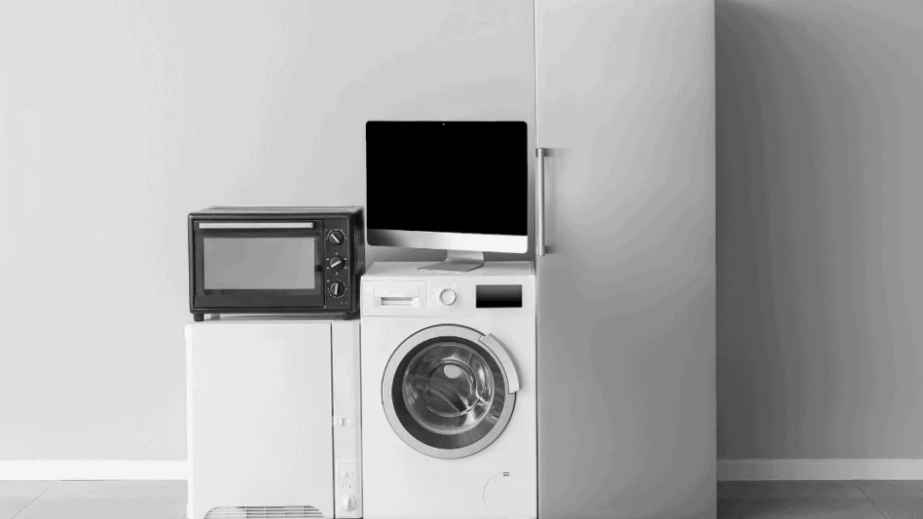 Whether you are just starting on your own or living in the same place for years, these essential things to buy for a new house will make your life easier and help you maintain a healthy lifestyle.
299 Essential Household Things To Buy for a New House
12 Atheists Explain Why They Don't Believe In God
Throughout history, humans have sought meaning and understanding through various belief systems. Often rooted in religion, these systems have provided solace, direction, and purpose. However, as our knowledge expands and societies evolve, many have questioned traditional beliefs and embraced atheism. We delve into the perspectives of 12 individuals, examining the reasons behind their choice to forego belief in a deity.
12 Atheists Explain Why They Don't Believe In God
12 Fascinating Religions That Have Died Out – And Some That Came Back
Religions come and go, just like the tides of the ocean. They find their origins in flourishing civilizations, mark their presence, and then fade into the annals of time, leaving behind a rich tapestry of beliefs, practices, and stories. Our journey today will take us down the forgotten lanes of history, unearthing twelve such fascinating religions that have disappeared. But the tale does not end there.
12 Fascinating Religions That Have Died Out – And Some That Came Back
18 Christian Claims That Have Non-Believers Gossiping & Gasping
In the realm of faith and belief, Christianity, like any other religion, encompasses a variety of assertions, doctrines, and beliefs that may seem intriguing, even startling, to those outside the faith.
18 Christian Claims That Have Non-Believers Gossiping & Gasping