The entertainment industry has significantly shifted in recent years with the rise of the "woke" culture. This term refers to an increased awareness and sensitivity towards social issues such as race, gender, and representation in the media. With this cultural shift, many classic TV shows from the past may not be received as well if they were to air today.
To further explore this topic, we contacted experts to get their insights on 18 classic TV shows that would clash with today's woke era. These shows were chosen based on their popularity and impact during their time and how they may be perceived in today's society.
The Honeymooners (1955–1956)
This show is a classic example of how times have changed, and what was once considered acceptable humor may now be seen as sexist and misogynistic." Dr. Sarah Lee, Media Studies Professor
In an episode titled "The Bensonhurst Bomber," main character Ralph Kramden threatens to punch his wife Alice in the face, saying, "One of these days… pow, right in the kisser!" This phrase has now become synonymous with domestic violence.
I Love Lucy (1951–1957)
"While this show was groundbreaking for featuring a female lead, it also perpetuated harmful stereotypes of women as ditzy and unable to succeed without their husbands." Dr. Maria Hernandez, Gender Studies Professor
In one episode, Lucy struggles with a task requiring physical strength. At the same time, her husband, Ricky, confidently steps in to complete it. This reinforces the idea that women are not capable.
All in the Family (1971–1979)
In one episode, Archie uses racial slurs and makes derogatory comments toward different minority groups, including African Americans and Asians. This language and behavior would not be tolerated in today's society.
The Cosby Show (1984–1992)
While this show was groundbreaking for featuring an upper-class black family, the legacy of Bill Cosby has tainted its reputation." Dr. Karen Johnson, African American Studies Professor
The show's star and creator, Bill Cosby, was convicted of sexual assault in 2018. This has led to a reassessment of the show and its impact on society.
Seinfeld (1989-1998)
The main cast consists of four white characters who often make insensitive comments about people from different backgrounds or cultures. This may need to be better received in today's more diverse and inclusive society.
Married with Children (1987-1997)
The main character, Al Bundy, frequently makes derogatory comments towards women and objectifies his wife, Peggy. This type of behavior would not be tolerated in today's woke era.
The Dukes of Hazzard (1979–1985)
The iconic imagery of the Confederate flag on the roof of the Duke brothers' car is no longer seen as harmless fun but rather a symbol of racism and white supremacy.
Friends(1994-2004)
The show has been called out for its lack of diversity and inclusion, with few recurring characters of color and a lack of representation for the LGBTQ+ community.
The Flintstones(1960-1966)
The show's depiction of traditional gender roles may not be well-received in today's society, where the fight for gender equality is ongoing.
The Andy Griffith Show (1960–1968)
The character of Andy Taylor is portrayed as a wise and caring sheriff who is looked up to by the other male characters on the show. Conversely, female characters like wives and mothers are frequently pushed into supporting roles. However, this could use some shaking up!
Bewitched(1964-1972)
"Bewitched" brought a fantasy element to the small screen with its story of a witch married to an ordinary man. However, the predominant narrative of Samantha suppressing her magical abilities to fit into her husband's everyday world can be seen as an allegory for women downplaying their strengths or capabilities to conform to societal expectations.
Moreover, Samantha's nosy and meddling mother, Endora, is often portrayed as a troublesome character. This common trope reduces older women to negative stereotypes.
Three's Company(1977-1984)
A story about a man sharing an apartment with two women is infamous for its sexually charged humor and slapstick comedy. The main character, Jack Tripper, is forced to pretend he's gay to keep the living arrangement going, a premise that wouldn't sit well with today's audiences due to its offensive implications.
The show also often objectified its female characters, creating a skewed perception of gender dynamics. Furthermore, today's woke standards would not tolerate the lack of diversity in the cast and jokes that poke fun at marginalized communities. 
Happy Days(1974–1984)
"Happy Days" showcased the idealized version of life in the 1950s. Still, it also perpetuated sexist and homophobic attitudes through its jokes and storylines. The character of Joanie Cunningham, for example, was often the subject of fat-shaming jokes. Additionally, the show lacked diversity and rarely featured characters from marginalized communities.
15 Groundbreaking Movies That Boomers Love
Brimming with revolutionary ideas and unprecedented narratives, these movies resonated deeply with the Boomers, mirroring their hopes, fears, rebellions, and the socio-political climate of their formative years. 15 Groundbreaking Movies That Boomers Love
7 Best Pet Gates of 2023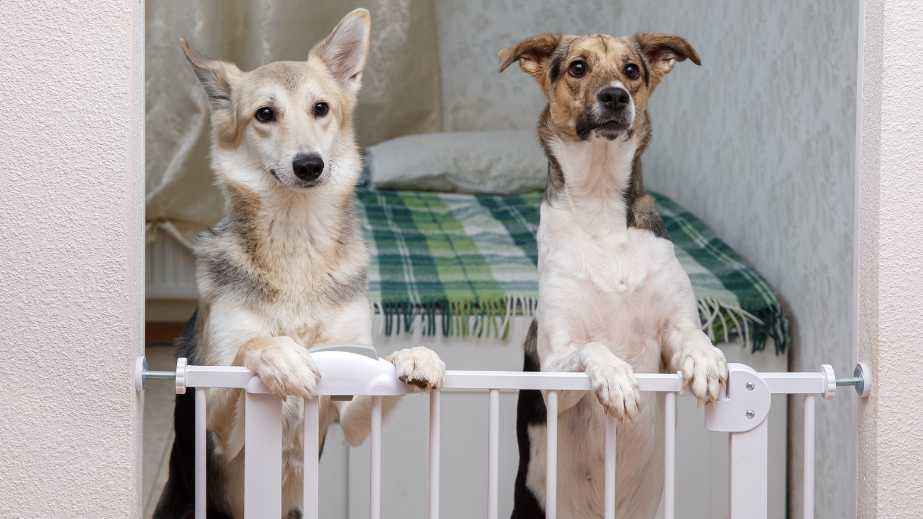 Dogs and cats are part of the family. And like any other family member, we want to ensure they are safe and secure. That's why a pet gate is an essential addition to your home. It keeps your pets safe from getting into trouble and gives you peace of mind, knowing they can't escape when you're not around. Choosing the right dog gate can be daunting for pet parents. With so many different styles and sizes, it can take time to narrow down your choices. 7 Best Pet Gates of 2023
15 of The Most Woke Movies of All Time
15 Movies You Have to Watch Twice to Get Every Joke
Movies are a great source of entertainment and laughter. Some movies make us laugh till our cheeks hurt, while others leave us puzzled, trying to understand the jokes.
15 Movies You Have to Watch Twice to Get Every Joke
14 Times Movies Altered Real-Life Trends
Movies have long been a mirror of society, reflecting its values, norms, and trends. However, they've also significantly shaped those elements, often introducing and popularizing trends that reverberate far beyond