It's a sad day for patriotic popcorn lovers when they realize their beloved microwave popcorn is on the no-fly list in other parts of the world. Yes, that's right, your favorite movie-night snack is grounded and banned in places like Europe and Israel.
The culprit? When popcorn bags are heated, a chemical coating breaks down into a substance known as perfluorooctanoic acid (PFOA). This stubborn little compound is unwelcome in the environment and the human body.
From hormone-happy beef and chlorine chicken to artificial dyes dancing in your cereals, you'll be surprised at what other classic American delights make the international food industry's "do not serve" list. 
Farm-raised Salmon
If your salmon's sporting a sun-kissed hue, it's got some explaining to do. This unnaturally bright fish is banned in Australia and New Zealand because of the potentially harmful chemicals used to give farm-raised salmon that Instagram-worthy glow. 
Artificially Dyed Foods
Europe's killing the color vibe by banning foods with artificial dyes. This means many cereals, candies, and even your beloved mac-n-cheese need a passport makeover to cross the pond.
Chicken washed in Chlorine
In the U.S., we take "clean chicken" a little too literally, with our poultry diving in a chlorine pool before it makes it to your plate. The E.U., however, needs to be added to this chlorinated chicken concept. 
GMOs
The genetically modified organism debate is alive and well, especially in the European Union, where many countries banned GMO crops. They've even been dubbed "Frankenfoods" by skeptics – yikes!
American Pork
more than 160 countries, including the European Union, China, and Russia, aren't fans, banning pork import from pigs fed the additive due to health concerns.
Fruit with Wax Coating
Shiny, wax-coated apples might look tempting, but they're not welcome in Europe, where this practice is banned due to concerns over potential health risks from the wax and the pesticides used on the fruit.
Bread with Potassium Bromate
Many American bread manufacturers utilize this additive to expedite dough rising and enhance its texture. Still, several countries have prohibited its use due to its suspected carcinogenic properties.
Genetically Engineered Papaya
In the U.S., over 75% of papaya is genetically engineered, but that's not the case in many other countries. The European Union has banned GMO papaya due to concerns about environmental impact and long-term health effects.
Olestra/Olean
This fat substitute found in some chips and French fries is a no-go in Canada and Europe due to its unpleasant side effects, including stomach cramps and leaky bowels!
Hormone-Filled Milk
Got milk? You might want something different from the kind we have in the States. The E.U., Australia, New Zealand, Canada, and Japan have all said "no thanks" to our hormone-fueled dairy.
Foie Gras
This French delicacy is illegal in many countries, including Denmark, Finland, Germany, India, and Israel, due to the inhumane treatment of ducks and geese during force-feeding.
Raw Milk
While milk enthusiasts in the U.S. praise its supposed health benefits, it's worth considering that numerous countries have banned it due to concerns about foodborne illnesses and the lack of regulatory measures governing its production. So, pausing and weighing your options before taking a sip is wise.
It shows that one man's comfort food can be another man's "No, thank you!". So, the next time you're chowing down on your favorite snack, remember that not all food is created equal or legal worldwide.
15 Stupid American Foods Nobody Wants to Eat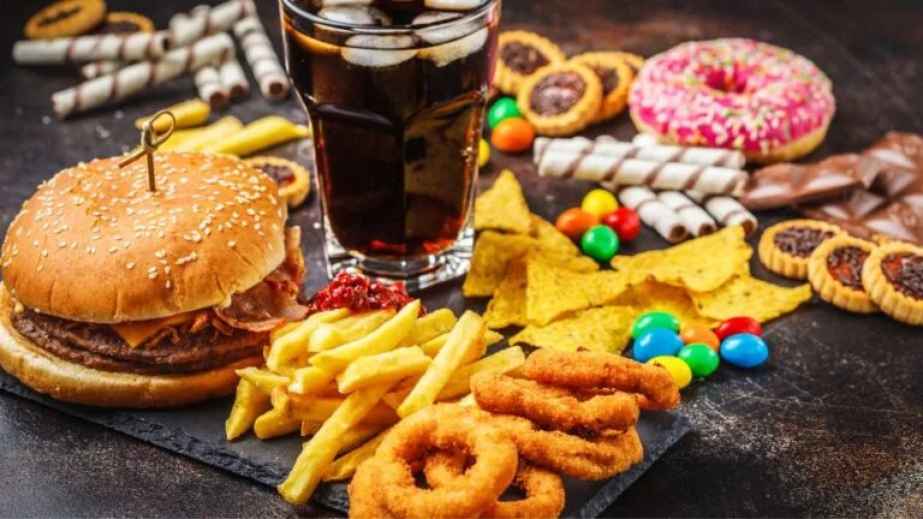 Navigating the complex world of food marketing can be challenging, especially when so-called 'healthy' products may not always be beneficial. In our pursuit of wellness, we aim to demystify some of these 'health foods' by providing clear nutritional facts for each item on this list.
15 Stupid American Foods Nobody Wants to Eat
The 13 Best Calming Dog Beds of 2023
Dogs are usually very happy creatures but can have their anxieties.
The 13 Best Calming Dog Beds of 2023
20 Quintessentially American Foods That Will Make Foreigners Gag and Cringe!
Food has the power to bring people together, but certain dishes can be unsettling for people from different cultures. American cuisine is distinct, often featuring dishes that may seem peculiar to those who are not accustomed to it.
20 Quintessentially American Foods That Will Make Foreigners Gag and Cringe!
15 Stupid and Unhealthy Foods Americans Should Stop Eating (and Why)
In today's fast-paced society, convenience often trumps health regarding food choices. However, many foods Americans regularly consume contribute to weight gain and pose serious health threats.
15 Stupid and Unhealthy Foods Americans Should Stop Eating (and Why)
30 Things Americans Do That Are Seen as Disrespectful in Other Countries
As we journey across the globe, it's important for us to understand and respect the diverse cultures and customs we encounter. Certain polite behaviors in the United States can be seen as offensive or discourteous elsewhere. In this light, we've compiled a list of 30 everyday habits of Americans that could be perceived as rude in other nations.
30 Things Americans Do That Are Seen as Disrespectful in Other Countries