Step right up, folks, and prepare to have your mind blown with a spectacular sideshow of historical hoopla! You thought you had a decent grasp on American history? Well, buckle up, because we're about to bulldoze through those textbook tales you've been led to believe.
Welcome to the grand parade of America's most misunderstood moments and misquoted men. Are you ready for a roller coaster ride through fact and fiction? Here are 20 American history "facts" that have fooled us all—until now.
Fasten your seatbelts; it's going to be a bumpy night!
Christopher Columbus Discovered America
Well, this is the first and foremost "fact" that needs some debunking, folks! Reality check: America was already inhabited by Native Americans when Columbus arrived in 1492. He wasn't even the first European to reach the continent; that credit goes to the Norse explorer Leif Erikson, who arrived nearly 500 years earlier.
Paul Revere's Famous Midnight Ride
Revere was captured before he could finish his ride. The message—the British are coming—was delivered by William Dawes and Samuel Prescott.
The Pilgrims Were the First Europeans in America
The English colonized Jamestown, Virginia, in 1607, 13 years before the Pilgrims arrived at Plymouth Rock in 1620.
Benjamin Franklin Argued That the Turkey Ought To Be the National Bird
In a letter to his daughter, Franklin merely observed that he thought the eagle was a bird of "bad moral character," suggesting the turkey was "more respectable." He never formally proposed the turkey as the national bird.
George Washington Had Wooden Teeth
Washington's dental issues were publicly known, but his false teeth were constructed from various resources, including ivory, gold, and lead. No timber in sight!
Betsy Ross Designed and Sewed the First American Flag
While Betsy Ross was a flag maker, there's no historical evidence that she created the first American flag.
Independence July 4, 1776
Most delegates signed the document on August 2, 1776. July 4th is the date the Continental Congress adopted it.
Witch Trials Happened Only in Salem
Witch trials were widespread in Europe long before Salem's infamous trials in 1692. Moreover, other American towns also saw witch trials.
Abraham Lincoln Was Strongly Opposed to Slavery From the Beginning
Lincoln's views on slavery evolved, and initially, he proposed to limit slavery's expansion, not eradicate it.
Napoleon Bonaparte Sold the Louisiana Territory Because He Was Short
Napoleon's stature had nothing to do with the Louisiana Purchase. He sold it to finance his war efforts in Europe.
Einstein Flunked Math
A myth perpetuated to make us mere mortals feel better. In reality, Albert Einstein excelled in mathematics and physics from a young age.
Thomas Edison Created the Light Bulb
While Edison is often credited with this invention, he purchased the patent and improved an existing design.
The Wild West Was a Lawless Frontier
Contrary to popular belief, the American West had a complex legal system, which included courts, lawyers, and law enforcement.
The Emancipation Proclamation Ended Slavery
It declared slaves in Confederate-held territory free but did not end slavery in Union states or all U.S. territories.
The First Thanksgiving Was a Friendly Feast
The 1621 event we refer to was a political meeting between the Pilgrims and the Wampanoag, with food as a secondary addition.
The U.S. has Never Lost a War.
The War of 1812 and the Vietnam War ended in stalemate and defeat, respectively.
Thomas Jefferson and John Adams Were Staunch Enemies
Despite their political differences, the pair maintained a cordial relationship and died on the same day, July 4, 1826.
The Civil War Was Solely About Slavery
While slavery was a primary factor, the war was also about economic issues and state rights.
The U.S. Won the Space Race Because It Landed on the Moon First
The Soviets were the first to launch a satellite, a man, and a woman into space.
FDR's New Deal Ended the Great Depression
While it helped, most economists agree that World War II ultimately pulled the U.S. out of the Depression.
13 Reasons Christianity is The Best Religion in All History
You've stumbled upon this page for one of two reasons: you're either a devoted follower of Christianity keen to nod along with some reassuring truths, or you're a curious onlooker, eyebrows arched with intrigue. Either way, welcome!
13 Reasons Christianity is The Best Religion in All History
The Ultimate Buying Guide to the Best Luggage Sets (2023)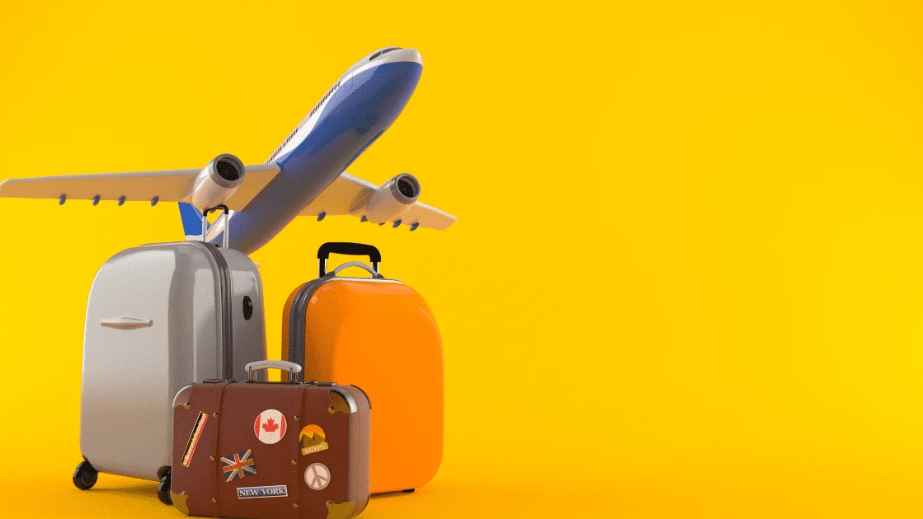 When it comes to choosing the best luggage set to buy, you need to consider many factors. For example, what type of traveler are you? How often do you travel? What is your budget? Do you need a hardshell or softshell suitcase?
The Ultimate Buying Guide to the Best Luggage Sets (2023)
15 Astounding History Facts That Are So Unbelievable, We Couldn't Fabricate Them Even if We Wanted To
Hey there, history buff! Ready to plunge into the thrilling world of the past that's stranger than any fiction?
15 Astounding History Facts That Are So Unbelievable, We Couldn't Fabricate Them Even if We Wanted To
11 Times People Disregarded Orders And Changed History
What's more thrilling than a historical yarn about rebellion and defiance? When someone steps back, squints at the orders they've been given, and with a shrug, says, "Nah." Buckle up, dear reader, because we're about to analyze 11 instances where individuals tossed the rule book out the window and, in doing so, rewrote history itself.
11 Times People Disregarded Orders And Changed History
The 12 Weirdest Ideas In History That Somehow Came True
Welcome, dear reader, to a whirlwind tour of the bizarre, the unexpected, and the downright mind-boggling. Let's stroll gently through the annals of history, where invention often danced hand in hand with insanity. Brace yourselves for a gallery of the 12 weirdest ideas in history that, against all odds—or perhaps because of them—somehow came true.