Religion has been integral to American history and significantly influences our cultural landscape. One way this can be seen is through the beautiful houses of worship that have become iconic symbols in their communities.
From grand cathedrals to simple mosques, these places of worship represent the diversity and beauty of religious architecture in America. Here are 15 of the most iconic houses of worship that have stood the test of time and continue to inspire awe and wonder.
St. Patrick's Cathedral – New York City
St. Patrick's Cathedral is a stunning example of Gothic Revival architecture on Fifth Avenue in the heart of Manhattan. It was completed in 1878 and has since served as the seat of the Archbishop of New York. The massive church can accommodate over 2,200 worshipers and boasts breathtaking stained glass windows and intricate stone carvings.
National Cathedral – Washington D.C.
The National Cathedral, officially the Cathedral Church of Saint Peter and Saint Paul, famously known as "the-," is the largest in the world. Construction began in 1907 and was completed in 1990, making it one of American history's most extended construction projects.
The cathedral's Neo-Gothic design is adorned with over 200 stained glass windows and boasts beautiful carvings and sculptures.
Salt Lake Temple – Salt Lake City, Utah
The Salt Lake Temple is the focal point of the Church of Jesus Christ of Latter-day Saints, widely recognized as the Mormon Church. This magnificent structure serves as a testament to the faith and devotion of its followers.
Construction began in 1853 and took 40 years to complete. The temple's striking design includes six spires, symbolizing the six days it took God to create the Earth according to Mormon beliefs.
Old North Church – Boston, Massachusetts
The Old North Church has gained fame for its pivotal role in Paul Revere's legendary midnight ride during the American Revolution.
Erected in 1723, it is Boston's oldest church building, showcasing exquisite Georgian-style architecture that captivates all who behold it. Today, it remains an active Episcopal church and a popular tourist destination.
Baha'i House of Worship – Wilmette, Illinois
The Baha'i House of Worship is the only one of its kind in North America. Lotus flowers inspired its distinctive design, featuring nine sides representing the world's major religions. The temple's interior is adorned with intricate marble designs and a stunning central dome.
Temple Emanu-El – New York City
Situated in the affluent Upper East Side of Manhattan, Temple Emanu-El proudly stands as the largest synagogue globally.
Its grand design includes a massive domed roof and intricate Moorish-style detailing. The temple's sanctuary can accommodate over 2,500 worshipers and is home to a renowned music program.
Crystal Cathedral – Garden Grove, California
The Crystal Cathedral, now known as Christ Cathedral, is the largest glass building in the world. Its striking design features over 10,000 panes of mirrored glass and a dramatic spire reaching over 270 feet. The majestic cathedral, finalized in 1980, is the sacred abode of the Roman Catholic Diocese of Orange.
St. Louis Cathedral – New Orleans, Louisiana
The St. Louis Cathedral in New Orleans is one of America's most iconic houses of worship and one of the oldest continuously active cathedrals. Its distinctive white exterior and tall spires make it a recognizable landmark in the French Quarter. The cathedral also boasts beautiful murals and a stunning altar.
Washington National Cathedral – Washington D.C.
Often referred to as America's "spiritual home," the Washington National Cathedral is an impressive example of Neo-Gothic architecture and serves as a national mourning and celebration place. Completed in 1990, it has hosted many significant events and ceremonies, including state funerals and presidential inaugurations.
Cathedral Basilica of St. Louis
The Cathedral Basilica of St. Louis is known for its stunning mosaic artistry, with over 41 million pieces of glass used to create its breathtaking interior. The great cathedrals of Europe inspire the cathedral's grand design and include a central dome reaching over 190 feet.
St. John's Cathedral – Spokane, Washington
St. John's Cathedral in Spokane boasts beautiful Gothic Revival architecture with stunning stained glass windows and intricate stone carvings. It is the oldest church building in Spokane and one of the most recognizable landmarks in the city, earning it a spot on the National Register of Historic Places.
Grace Cathedral – San Francisco, California
Grace Cathedral in San Francisco boasts a grand design inspired by French Gothic architecture. Its stunning stained glass windows and intricate stone carvings make it a popular tourist destination. The cathedral also hosts concerts, art exhibits, and other cultural events.
Bok Tower – Lake Wales, Florida
Bok Tower is a unique structure known for its beautiful carillon bells that chime every half hour. Its Art Deco design includes a stunning marble and coquina stone tower reaching over 200 feet. The surrounding gardens and nature make it a peaceful and serene place of worship.
Unity Temple – Oak Park, Illinois
Unity Temple, an architectural masterpiece by the renowned Frank Lloyd Wright, stands as a pinnacle of modern architecture in America—an unrivaled testament to its lasting significance and timeless allure. Its unique design includes striking geometric patterns and an unconventional layout, making it a must-see for architecture enthusiasts.
Cathedral of Our Lady of the Angels
The Cathedral of Our Lady of the Angels is a modern take on traditional cathedral design. Completed in 2002, it features a unique aluminum exterior and a striking interior with natural light filtering through stained glass windows. The cathedral is home to a remarkable array of artwork and relics. It is a cultural and spiritual centerpiece nestled in the heart of LA.
These unique structures serve as places for prayer and symbolize community, culture, and faith. Whether you're a believer or simply appreciate beautiful design, visiting these iconic houses of worship is a must for anyone looking to explore America's rich diversity and history. So, next time you plan a trip, consider adding one or more of these iconic landmarks to your itinerary and experience the beauty and significance firsthand. Happy exploring!
20 'Legitimate' Reasons Why Some People Just Can't Get on Board With The Existence of God
Welcome, brave soul, to a thought-provoking journey where we dare to ask questions that may ruffle a few feathers. You've stumbled upon a space where we explore 20 'Legitimate' Reasons Why Some People Can't Get on Board With the Existence of God. Let's set the stage before grabbing your holy water or penning a strongly worded email.
20 'Legitimate' Reasons Why Some People Just Can't Get on Board With The Existence of God
The 13 Best Calming Dog Beds of 2023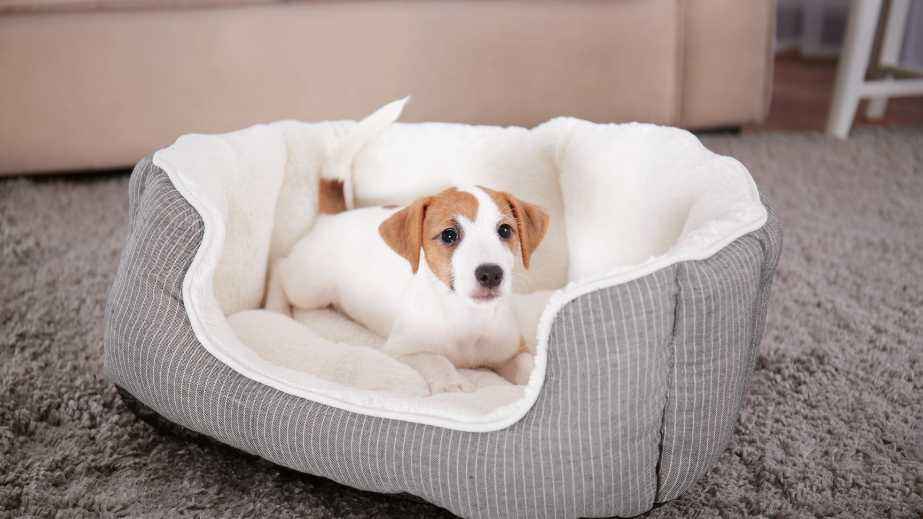 Dogs are usually delighted creatures but can have their anxieties. Dogs might have anxieties about being alone or left in a particular place or situation; otherwise, many dogs might be anxious because of changes to their routine. And there is no better way to treat this than to help them feel safe and secure by getting them the best calming dog bed.
The 13 Best Calming Dog Beds of 2023
20 Signs You Survived a Hyper-Strict Religious Upbringing
Welcome to the unofficial club of "I Survived a Strict Religious Upbringing" – a wild, strange, and oddly exclusive collection of shared experiences that somehow makes us feel a part of a unique family. These signs will strike a chord if you've ever endured the particularly fiery brand of religious teachings.
20 Signs You Survived a Hyper-Strict Religious Upbringing
11 Things You Think Are in the Bible, But Really Aren't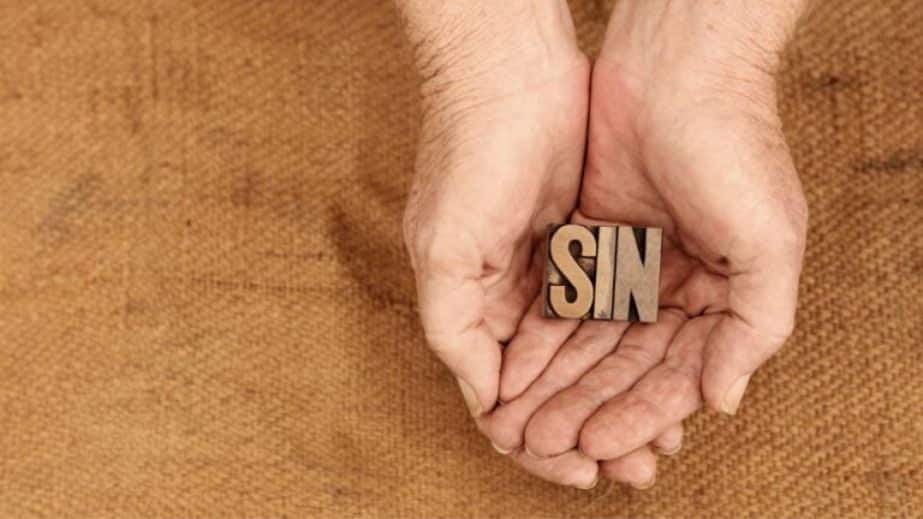 The Bible, a profound book that has shaped centuries, captivates minds with its enduring wisdom. Despite its widespread readership, there are misconceptions galore about its contents, misleading countless.
11 Things You Think Are in the Bible, But Really Aren't
50 of the Craziest, Strangest, Most Ridiculous Bible Absurdities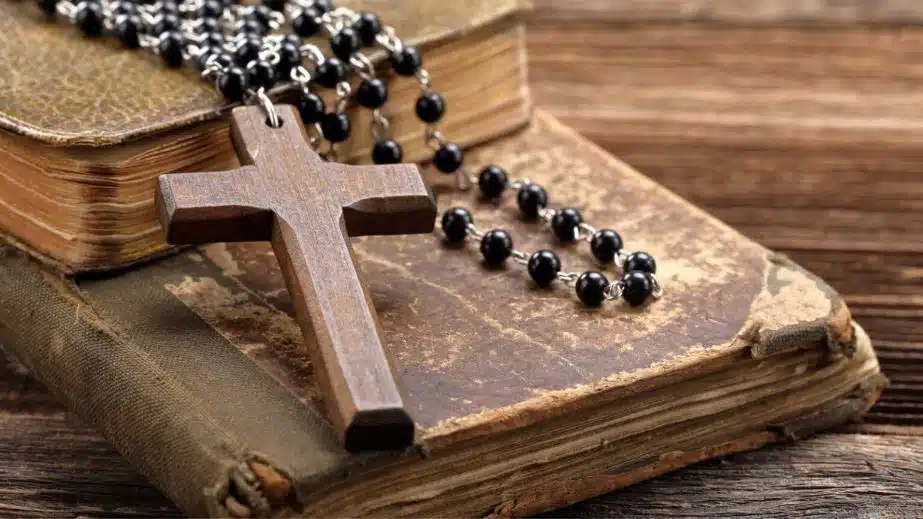 Welcome, dear reader, to a remarkable journey through some of the most eccentric, bewildering, and downright peculiar stories and teachings found within the pages of the Holy Bible.
50 of the Craziest, Strangest, Most Ridiculous Bible Absurdities