In an ever-evolving world of pop culture, technology, and social media, generational trends are a hot topic of discussion. Each generation has an identity defined by unique habits, styles, and ideologies. As the torch passes from Millennials to Generation Z, preferences and trends inevitably clash.
This piece delves into 15 trends that Gen Zs find less than appealing about their millennial counterparts. From avocado toasts and skinny jeans to an obsession with Harry Potter, let's explore what Gen Zs wish millennials would leave behind.
Working for Money and Not Passion
A trend that Generation Z finds particularly bothersome about Millennials is their tendency to prioritize earning money over following their passions. This is arguably born from a time of economic instability and job scarcity, pushing Millennials to grab any employment opportunity they can, even if it doesn't align with their interests.
However, Generation Z, currently navigating their way into work life, view this as a bleak and uninspiring approach. They believe in the significance of passion and purpose in their work, contending that a fulfilling career isn't just about the paycheck at the end of the month but also about personal fulfillment and making a difference.
Skinny Jeans
Gen Zs have been vocal about their criticisms of the millennial obsession with skinny jeans. For them, this fashion trend is outdated and lacks the comfort and versatility that characterize their generation's preferred styles. They argue that wider, loose-fitting jeans offer a laid-back and adaptable aesthetic that skinny jeans can't provide.
According to Gen Z, millennials clinging to their beloved skinny jeans indicates an inability to move with the times and embrace new fashion ideologies.
Being Social
Gen Zs often find it annoying how Millennials seemingly cannot function without social media. For Millennials, social platforms like Facebook, Instagram, and Twitter have become integral to their social lives. They use these sites to keep up with friends, make plans, and even document every minute detail of their day-to-day lives.
However, Gen Zs find this constant online presence and over-sharing quite tiresome. They advocate for more real-life interactions and privacy, wishing Millennials would tone down their dependency on social media and their need to broadcast every single event of their life.
Cancel Culture
Millennials' propensity to embrace and fuel "Cancel Culture" is a trend many Gen Zs would like to extinguish. The Cancel Culture refers to the increasingly common practice of publicly calling out and boycotting individuals or entities perceived to have committed an offensive act or made an inappropriate remark.
While the intent may be to hold people accountable, Gen Zs often view this approach as extreme and unproductive, creating unnecessary division and failing to allow growth and learning from mistakes. They prefer open discussions and educational dialogues over the outright cancellation of a person or entity.
Fashion Trends
The first annoying trend that Generation Z wishes Millennials would stop is their obsession with specific outdated fashion trends. Millennials are notoriously enamored with skinny jeans, side parts, and the color millennial pink, to name but a few.
While they were once at the height of fashion, these trends are now seen as passé by the younger generation. Gen Z-ers prefer a more relaxed, fluid aesthetic, embracing wide-legged pants, middle parts, and a diverse color palette. They see the millennial preoccupation with their favorite trends as a refusal to evolve and keep up with the times.
 Man Buns
One of the fashion trends that Generation Z finds particularly grating is the 'Man Bun.' Originating from the hipster culture Millennials embraced so fervently, they see the man bun as an outdated and overdone hairstyle. Despite its practical uses, Gen Zs believe it's high time Millennials retire from this trend.
The man bun is often associated with the stereotypical millennial image — someone who loves artisanal coffee, organic food, and vintage clothing. To Gen Z, this feels inauthentic and tiring. They value individuality and newness, finding the man bun a relic of a bygone era that no longer resonates with modern aesthetics and values.
The "I Hate My Kids" Mentality
While it's true that parenting is not always a bed of roses, Gen Zs find the Millennial tendency to grumble about their children on social media quite disturbing constantly. This trend, often dubbed the "I Hate My Kids" mentality, is perceived as a gross exaggeration of the hardships of parenting and an unnecessary public sharing of family issues.
Millennials argue that it's a form of stress relief and a way to cope with parenting pressures. However, Gen Zs counter that argument by stating it can harm children's self-esteem and mental health in the long run. They believe in addressing issues privately and cultivating a positive, nurturing environment for children.
The 'Harry Potter and 'Star Trek' Franchises
One trend that Generation Z wishes Millennials would let go of is their unfaltering obsession with the 'Harry Potter' and 'Star Trek' franchises. Many Millennials grew up with J.K. Rowling's wizarding world or voyaging through the galaxy on the Starship Enterprise, and these stories have profoundly influenced their identities and worldviews.
However, Gen Z often finds it frustrating when their older counterparts don't expand their horizons beyond these worn-out narratives. In their view, there is a myriad of diverse and compelling modern franchises that Millennials seem to overlook due to their loyalty to Harry Potter and Star Trek.
The "I Know More Than You Do Because Im Older" Card
One of the most irritating trends Gen Z has noticed from Millennials is the frequent use of the "I Know More Than You Do Because I'm Older" card. Although experience often comes with age, it is not to say that age is the sole determinant of knowledge or wisdom.
This assumption can stunt conversation, dismiss fresh perspectives, and undermine the intelligence and experiences of Gen Z individuals. In the era of the internet, where vast amounts of information are readily accessible, the young are just as capable of being informed and insightful. Therefore, Gen Z wishes for this dismissive trope to be retired, championing a world where ideas are evaluated based on merit rather than the age of the one who proposes them.
Slipping the Word "Adulting" in Conversations
Gen Zs have often expressed annoyance when Millennials insert the term "adulting" into their conversations. Millennials casually use the term to denote responsibility for grown-up tasks like paying bills or cooking meals. However, from a Gen Z perspective, this usage belittles the challenges and complexities of adult life.
It also projects a sense of reluctance or surprise towards taking on adult responsibilities, which Gen Zs view as a natural progression of life. Moreover, millennials' overuse of the term has made it a cliché, further irritating the younger generation. In essence, the use of "adulting" in everyday millennial parlance is one trend that Gen Z wishes would cease.
Side Part Hairstyles
One trend that Gen Z wishes millennials would retire is the side part hairstyle. This hairdo, once considered chic and sophisticated, is now seen by the younger generation as outdated and overly formal. The Gen Z crowd tends to lean towards more balanced or middle-parted hairstyles, finding them more modern and versatile.
They argue that you can easily dress up or down these styles, making them more suitable for today's youth's fast-paced and varied lifestyle. Despite the urge for change, the side part hairstyle still holds nostalgic value for many millennials, making it a contentious point between the two generations.
Using the Term "Selfie"
One trend that Generation Z is eager to retire is the excessive use of the term "selfie." With too many Gen Zs, the term seems outdated and overused, a relic of the early days of social media. Millennials coined "selfies" for self-portrait photos typically shared on social media platforms.
However, Gen Zs view this as a regular part of everyday life and hence, find no need for a particular term to describe it. This disconnect highlights a generational shift in perspective and perception of the digital world and its jargon."
9 to 5 Working Hours
Gen Zs are increasingly voicing their distaste for the traditional 9 to 5 work schedule, a trend Millennials seem to hold onto. This rigid schedule, born out of the industrial era, has been criticized for its lack of flexibility and consideration for individual work-life balance.
In the age of technology and remote working, Gen Zs believe one should prioritize productivity and work quality over time spent at a desk. Moreover, they advocate for a more dynamic work approach that allows personalization according to one's most effective working hours. So, for Millennials, it might be time to rethink the 9 to 5 mold and adapt to the evolving work culture.
Cable TV
Cable TV is one trend that Generation Z wishes millennials would stop clinging to. To Gen Zs, cable television represents an outdated and inconvenient media consumption mode. They prefer on-demand streaming platforms that allow them to watch their favorite shows and movies whenever and wherever they want.
Millennials' attachment to cable TV, with its scheduled programming and limited content, baffles Gen Zs. They see it as a need for more adaptability to the rapid technological advancements in the entertainment industry.
Self-Deprecating Humor
Gen Zs increasingly find self-deprecating humor unamusing and troubling despite its popularity among millennials. Millennials, who often use this form of humor as a defense mechanism or a way to bond over shared struggles, may not realize how it can contribute to a negative mindset.
This trend of constantly joking about personal failures and insecurities seems to Gen Zs as an unhealthy normalization of low self-esteem and perpetual self-criticism, which can be detrimental to mental health. Gen Zs advocate for a more positive and uplifting humor style, emphasizing self-love and resilience.
15 Crazy Reasons Why Gen Zs Think They're Superior to Millennials
Millennials and Generation Z may come from different generations but have much in common. They are both digital natives who grew up surrounded by technology, use social media to stay connected, and face many of the same challenges when finding jobs and making ends meet.
15 Crazy Reasons Why Gen Zs Think They're Superior to Millennials
15 Reasons Why the Boomers Are the Most Disliked Generation
The Baby Boomers are the most disliked generation in America. They are accused of being selfish, entitled, and out of touch with reality. In addition to this bad reputation they have gained over time, there are many reasons why people today do not like the Boomers.
15 Reasons Why the Boomers Are the Most Disliked Generation
10 Things Baby Boomer Women Accepted as Norms From Their Partners That the Younger Generation Has Said No to
Baby Boomers and older Millennial women have accepted many norms from their partners that the younger generation is now saying no to. For example, Boomer women often accepted unequal roles in relationships, such as the man being the breadwinner and the woman taking care of the house and children.
10 Things Baby Boomer Women accepted as norms from their partners that the younger generation has said No to
10 Biggest Lies Baby Boomer Parents Told Us
Baby boomers have always been the source of wisdom and guidance for those of us who came after them. But what if we told you that some things we took as gospel were half-truths? What if we told you that some of the things that our boomer parents told us didn't hold up to scrutiny? Well, prepare to have your worldview shaken because it's time to debunk the ten lies that baby boomer parents fed us.
10 Biggest Lies Baby Boomer Parents Told Us
14 Industries Experts Say Millennials Are Killing — And Why They're Wrong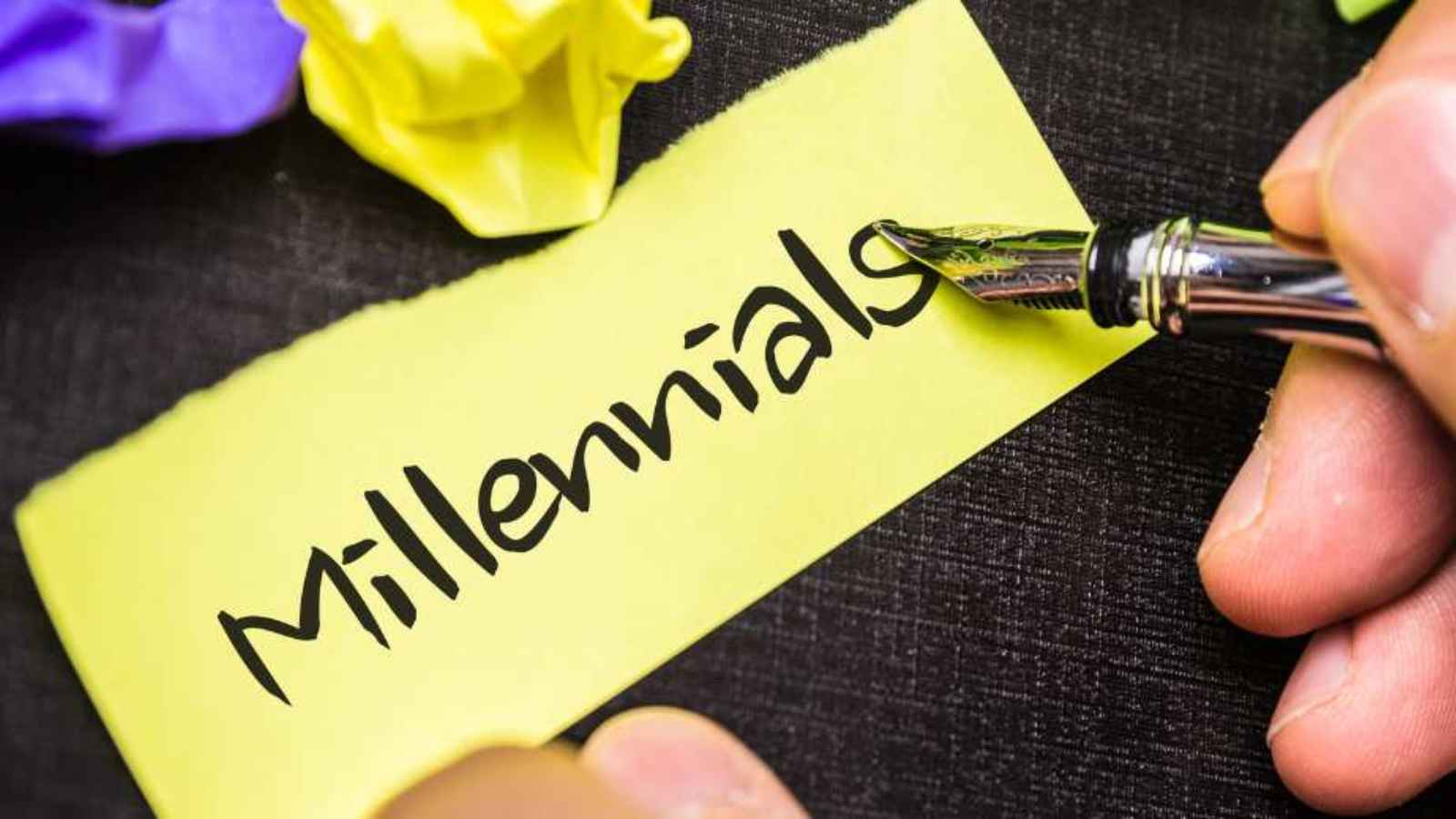 Born between 1981 and 1996, millennials have been blamed for killing many industries. Every sector of the economy has felt a negative impact from the younger generations' spending habits, from department stores to golf courses. But is it millennials who are responsible?
14 Industries Experts Say Millennials Are Killing — And Why They're Wrong