Here's the thing about history: it's chock-full of surprises. From the quirky to the outright wild, certain facts sound so outlandish you'd swear they were whipped up in the imagination of a Hollywood screenwriter. Here are 15 astounding historical tidbits that are stranger than fiction.
Napoleon Wasn't short; He Was Average
Napoleon Bonaparte stood 5 feet 7 inches, above average for his time. So why the short-man stigma? Blame it on the British and their wacky measuring system.
Middle Ages Didn't Have Unpleasant Odors!
Contrary to popular belief, the Middle Ages weren't as smelly and dirty as we've been led to believe. Medieval people were quite hygienic! They regularly bathed and used perfumes and essential oils to mask unpleasant odors.
Sunglasses Were Invented for Judges
The first sunglasses were crafted in 12th-century China for judges to hide their facial expressions in court. They were ancient poker face enablers.
The Ancient Romans Used Urine as Mouthwash
That's gross but true! The Romans used both human and animal urine to whiten their teeth. They found that the ammonia in urine had the effect of bleaching, giving them pearly whites. Next time you reach for your minty-fresh rinse, be thankful for modern science!
Australia Was Nearly French
Can you imagine Australians saying "G'day, mate" in a French accent? Neither can we. It was a close call, but the British beat the French by just a few days in claiming Australia.
The First Computer Bug Was a Real Bug
In 1947, the Harvard Mark II computer had a serious malfunction caused by a moth stuck in its machinery. This incident coined the term "bug" for a computer error.
People Used To Lock Up Their Tea!
In the 18th century, tea was so valuable that it was often kept under lock and key in special tea chests. It wasn't until the Industrial Revolution made tea more accessible that it became a staple beverage for all social classes.
The Titanic Had a Sister Ship Called Olympic
The infamous Titanic wasn't the only luxury liner in its class. Its sister ship, the Olympic, was nearly identical and even had a near collision with another ship before the Titanic's fateful voyage.
Britain Once Banned Christmas
Between 1644 and 1660, Lord Protector Oliver Cromwell, a Puritan, banned Christmas celebrations because he saw it as a wasteful and sinful holiday. The ban was lifted in 1660 when Charles II became king.
A Pope Once Declared War on Cats
In the 13th century, Pope Gregory IX declared war on cats, calling them the "incarnation of Satan." This led to the widespread killing of cats and contributed to the spread of the Black Plague by increasing the rat population.
Halloween is Historically Scottish and Irish
Halloween may seem like an American holiday, but its roots can be traced back to ancient Celtic traditions in Scotland and Ireland. These traditions involved lighting bonfires and wearing costumes to ward off evil spirits.
Vikings Didn't Have Horned Helmets
Despite popular depictions, Vikings did not wear helmets with horns. This misconception originated from a 19th-century opera about Viking life.
All British Tanks Are Equipped To Make Tea
In World War II, British tanks were equipped with boiling vessels and tea rations so that soldiers could make themselves a cup of tea on the go. Because even amid war, a good cuppa was necessary.
Velcro Was Invented By A Swiss Engineer And His Dog
Swiss engineer George de Mestral was inspired to create Velcro after noticing how burrs stuck to his dog's fur during a walk. He used this observation to invent the now widely used fastening material.
The World's Oldest Piece of Gum is Over 9,000 Years Old
In Sweden, archeologists discovered a piece of gum made from birch bark over 9,000 years old. That's one well-preserved piece of chewing gum!
15 Bizarre Historical Facts That Leave Us Speechless
Throughout history, humans have done some strange and unbelievable things. Superstitions and beliefs drove some actions, while others were simply products of their time. These bizarre historical facts often challenge our understanding of the world and how it has evolved.
15 Bizarre Historical Facts That Leave Us Speechless
5 Best Quiet Blenders of 2023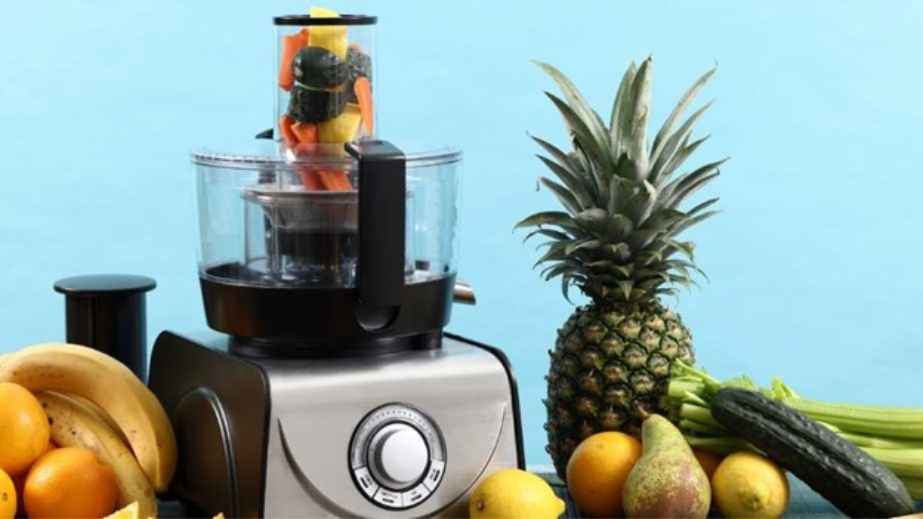 Do you want a blender that won't disturb your quiet? If so, you're in luck! In this post, we will be discussing some of the best quiet blenders on the market. These quiet blenders produce minimal noise by design, so you can blend without fear of disturbing those around you.
17 Weird Facts That Challenge Our Perception of Reality
We're about to embark on a voyage of discovery, where truths might feel like fiction and conventional wisdom may be turned on its head.
17 Weird Facts That Challenge Our Perception of Reality
12 Animal Facts That Sound Fake, But Are 100% Legit
Mother Nature has a flair for the dramatic, the spectacular, and the downright odd. We are not talking about your everyday trivia, like how dogs wag their tails when they are happy, or cats have nine lives (really, they don't!). No, we are venturing into the realm of the unbelievable that will leave you exclaiming, "No way, that can't be true!"
12 Animal Facts That Sound Fake, But Are 100% Legit
12 Unusual Historical Happenings That Sound Made Up – But Aren't
Welcome, history enthusiasts and skeptics! You might think you've seen it all, heard it all, and read it all when it comes to the past. But trust us, buckle up — you're in for an unexpected ride. We're about to excavate 12 treasure troves of bizarre occurrences from the vaults of bygone eras – events so implausible, you'll be shouting "balderdash" at your screens.
12 Unusual Historical Happenings That Sound Made Up – But Aren't