Cats are known to be independent, mysterious creatures. They have a reputation for being low-maintenance pets, with their regal attitude and ability to care for themselves. However, like other living beings, cats also require proper care and attention to thrive. One of the critical factors in ensuring their well-being is monitoring their behavior, precisely their activity level and life expectancy.
As a cat owner, it is essential to understand that your feline friend's behavior can indicate their overall health and happiness. Changes in their activity level or life expectancy could mean underlying health issues that must be addressed. 
Decreased Activity Level
One of the most common behavior changes seen in cats is a decreased activity level. If your cat suddenly becomes less active or seems sluggish, it could indicate various health problems, such as obesity, arthritis, or dental issues. It could also mean stress or boredom if your cat lacks mental and physical stimulation.
Increased Activity Level
On the other hand, if you notice your usually calm and laid-back cat has become more active and restless, it could be a cause for concern. An increased activity level can be a sign of hyperthyroidism, diabetes, or even anxiety in cats.
Changes in Eating Habits
Any significant changes in their eating habits should be addressed. A sudden increase or decrease in appetite could signal health issues such as dental problems, gastrointestinal disorders, or even cancer. It is crucial to monitor your cat's eating habits and consult a vet if you notice any changes.
Changes in Sleeping Patterns
Cats are known for their love for napping, so it may be challenging to determine if there is a change in their sleeping patterns. However, if you notice your cat is sleeping more than usual or has difficulty sleeping, it could be a red flag. It could be due to physical discomfort, thyroid issues, or pain.
Social Behavior Changes
Cats are independent creatures, but they still crave social interaction and affection from their owners. If your cat starts avoiding interactions or becomes unusually clingy, it could be a sign of illness or stress. It is crucial to observe their social behavior and go to a veterinarian if you notice any concerning changes.
Changes in Grooming Habits
Image credit: Frenz media
Cats have meticulous grooming habits, so any changes in this behavior should not go unnoticed. A decrease in grooming can be due to underlying health issues such as arthritis or dental pain. In contrast, an increase in grooming can signal allergies or skin irritations.
Litter Box Issues
Cats are clean animals and are very particular about their litter box. If your cat suddenly starts having accidents outside the litter box or is struggling to use it, it could be due to urinary tract infections, bladder stones, or other health problems.
Vocalization Changes
Cats communicate through vocalizations, such as meowing, purring, and hissing. If your cat's meows begin to sound different or have increased in frequency, it could be a sign of pain or discomfort. It could also indicate cognitive decline in older cats. Consult with your veterinarian if you notice any vocalization changes in your cat.
Increased Aggression
Cats can be territorial and may exhibit aggressive behavior towards other pets or people. Still, any sudden increase in aggression should not be ignored. It could be a sign of underlying pain, fear, or even hormonal imbalances. Consulting with a vet and addressing the root cause of the aggression is crucial to ensure the safety of both your cat and those around them.
Changes in Locomotion
Cats are known for their grace and agility, but any changes in their movement should not go unnoticed. If you notice your cat limping or struggling to jump or climb, it could be due to joint pain or arthritis. It is crucial to consult a veterinarian to find ways to manage their pain and improve their mobility.
Changes in Coat Appearance
Image credit : Kadisha via Canva.com
A cat's coat can indicate their overall health, so any noticeable changes should be taken seriously. A dull or matted coat could be due to poor nutrition or underlying health problems such as thyroid issues. On the other hand, excessive grooming or bald patches could signal allergies or skin infections.
Changes in Life Expectancy
Cats have a long lifespan, with some breeds living up to 20 years. However, changes in their behavior can indicate potential health issues. Monitoring your cat's behavior and addressing any concerning changes promptly can help ensure they live a long and healthy life.
19 Facts About Cats That Only Someone Who Has One Will Understand
Purr-pare yourself, feline aficionados and curious cat admirers, for a whisker-twitching revelation straight from the clandestine cat conclaves of Reddit! Here, we unveil "19 Facts About Cats That Only Someone Who Has One Will Understand," a compilation of feline mysteries and wonders only a proper cat custodian could comprehend. So, tighten your cat collars because we're about to leap into the world of enchanting eyes and twitching tails!
19 Facts About Cats That Only Someone Who Has One Will Understand
10 Obvious Reasons Cats Make Better Pets Than Dogs!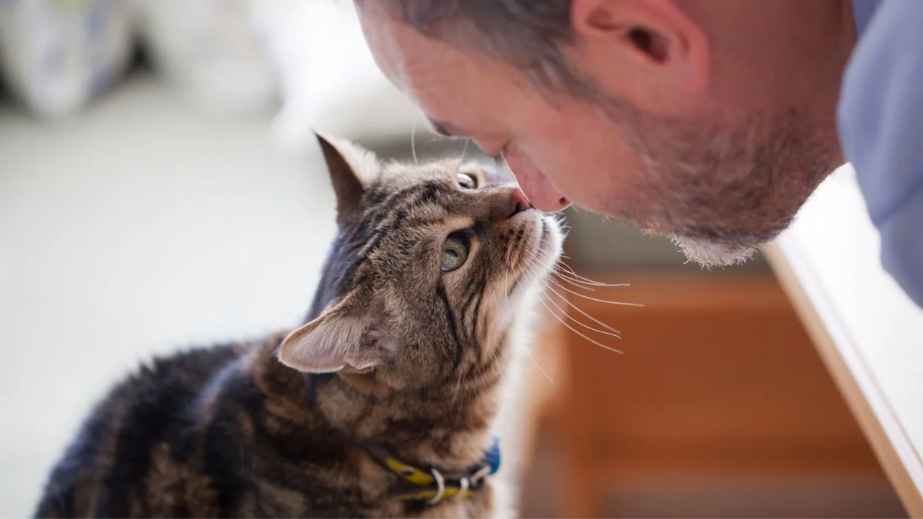 There's a constant feud between cat owners and dog owners about which species of animal makes a better pet. Some animal lovers can not choose between their fur babies, so they house cats and dogs, while others stick to one species. This article will explain ten reasons why cats are better companions than dogs.
10 Obvious Reasons Cats Make Better Pets Than Dogs!
8 Cat-Safe Plants for a Cat-Friendly Home
Home is where the heart is, and for many of us, our hearts are shared with our furry feline friends. For the green-thumbed among us, balancing the beauty of houseplants with cat safety can be challenging. With many plants toxic to cats, it's critical to choose greenery that's both attractive and safe for your pets.
8 Cat-Safe Plants for a Cat-Friendly Home
Best Cat Food for Indoor Cats (Unpopular Opinion)
If you are an indoor cat owner, you want to ensure they have the best lifestyle possible. Your kitty deserves to live a long and happy life, and you want to do everything you can to facilitate that. Of course, this starts with good nutrition, so you'll want to know the best cat food for indoor cats.