Do you remember the good old days when everyone believed that the Earth was flat or that tomatoes were poisonous? It's hard to imagine now, but there was a time when these beliefs were widely accepted as truth.
However, as we continue to advance in science and technology, some of our strong-held beliefs have been proven wrong. Here are 15 beliefs that were once true but not anymore. 
The Earth is Flat
"The world's a globe – I saw it in the moon!" – John Adams.
For centuries, People believed the Earth was flat, and that sailing too far out to sea would cause one to fall off the world's edge. This belief was so ingrained in society that it was in the 15th century that explorers like Christopher Columbus and Ferdinand Magellan proved otherwise. Today, we have satellite images and space travel to confirm that the Earth is indeed round.
Tomatoes Are Poisonous
In the 1700s, tomatoes were considered poisonous due to their similar appearance to nightshade plants. It wasn't until the mid-1800s, when a colonel ate an entire basket of tomatoes in front of a crowd to prove they were safe, that this belief was debunked. Today, tomatoes are a staple in many cuisines and are known for their health benefits.
Bloodletting Can Cure Illnesses
Bloodletting was believed to cure various illnesses for centuries by balancing the body's humors. This belief was based on ancient Greek and Roman medical theories and was widely accepted until the 19th century. Bloodletting can do more harm than good and is no longer a standard medical practice.
The Moon Influences Our Behavior
Many people used to believe that the moon's phases could affect human behavior and emotions. This belief even had a term, "lunar lunacy," which described the supposed increase in crime and strange behavior during a full moon. While there may be some correlation between lunar cycles and certain phenomena, no scientific evidence supports this claim.
The Sun Revolves Around the Earth
For centuries, people believed that the Earth was at the center of the universe and that everything revolved around it. Religious teachings heavily influenced this belief and was only challenged in the 16th century by Copernicus and Galileo. Today, we know that the Earth revolves around the sun, but this belief is still ingrained in some cultures and religions.
The Earth is the Center of the Universe
"Two things are infinite: the universe and human stupidity; and I'm not sure about the universe." – Albert Einstein.
Similar to the belief that the sun revolved around the Earth, it was also widely accepted that our planet was at the center of the universe. This belief was fueled by religious teachings and reinforced by scientists like Ptolemy. However, with advancements in astronomy and space exploration, we now know that the Earth is just a speck in a vast universe.
Elephants Are Afraid of Mice
It's a common belief that elephants fear mice, but this is untrue. This myth originated from Aesop's fable "The Lion and the Mouse," where a tiny mouse saves an elephant from a trap. In reality, elephants are intelligent and gentle creatures with no reason to fear little rodents.
Sharks Can Get Cancer
For many years, sharks were believed to be immune to cancer due to their unique anatomy and ability to heal quickly. This belief was perpetuated by a 1992 best-selling book titled "Sharks Don't Get Cancer." However, scientific research has shown that sharks can indeed get cancer like any other animal.
Women Couldn't Run Marathons
It was commonly believed until the 1960s that women could not run long distances like men due to physical limitations. This belief was based on outdated gender stereotypes and a lack of research on female athletes. However, in 1967, Kathrine Switzer became the first woman to run the Boston Marathon officially, proving this belief wrong.
The Great Wall of China is Visible From Space
"The first time I saw the Great Wall of China, I thought it was a myth." – Unknown.
Previously, many people believed the Great Wall of China was visible from space. However, this is not true, as astronauts have reported that it is difficult to see even with powerful telescopes. This belief may have originated from a statement by a British astronaut in the 1930s, but it has since been debunked.
Hair and Nails Continue to Grow After Death
It was believed that hair and nails continued to grow after death because the body's cells were still alive for some time. However, this is simply a misconception. What actually happens is that the skin around the hair and nails shrinks, giving the appearance of growth.
Plague Was Caused by Cats
During the Middle Ages, cats were believed to have caused the Black Plague. This belief led to mass killings of cats, which worsened the spread of the disease as they were natural predators of rats carrying the plague. It wasn't until much later that it was discovered that fleas on rats were responsible for spreading the disease.
Animals Can Predict Earthquakes
Many cultures believed animals could predict earthquakes and other natural disasters due to their keen senses. While some reports do show unusual behavior in animals before an earthquake, there is no scientific evidence to support this claim. It's more likely that these behaviors are coincidental or influenced by environmental factors.
Being Cold Causes the Common Cold
For generations, parents have warned their children to bundle up, or they'll catch a cold. However, being physically cold does not directly cause the common cold. 
The Tongue Has Specific Taste Areas
Many of us were taught in school that different areas of the tongue are responsible for tasting sweet, sour, salty, and bitter flavors. However, this myth was perpetuated by misinterpreting research from the early 20th century. In reality, all taste sensations can be detected by all tongue areas. 
Embrace Change!
As science advances and discoveries are made, it's important to question our beliefs and be open to change. These 15 once-accepted beliefs remind us that what we know now may not always hold in the future.
20 Poverty Myths That Seriously Need To Stop
Welcome, myth-busters, truth-seekers, and the merely curious! We're embarking on a compelling journey to debunk some common myths about poverty that are as persistent as a morning coffee stain. You've heard them all before: "People are poor because they don't work hard enough," "Poverty is a choice," or "There's no real solution to poverty".
The Ultimate Guide to the Best Luggage Sets in 2023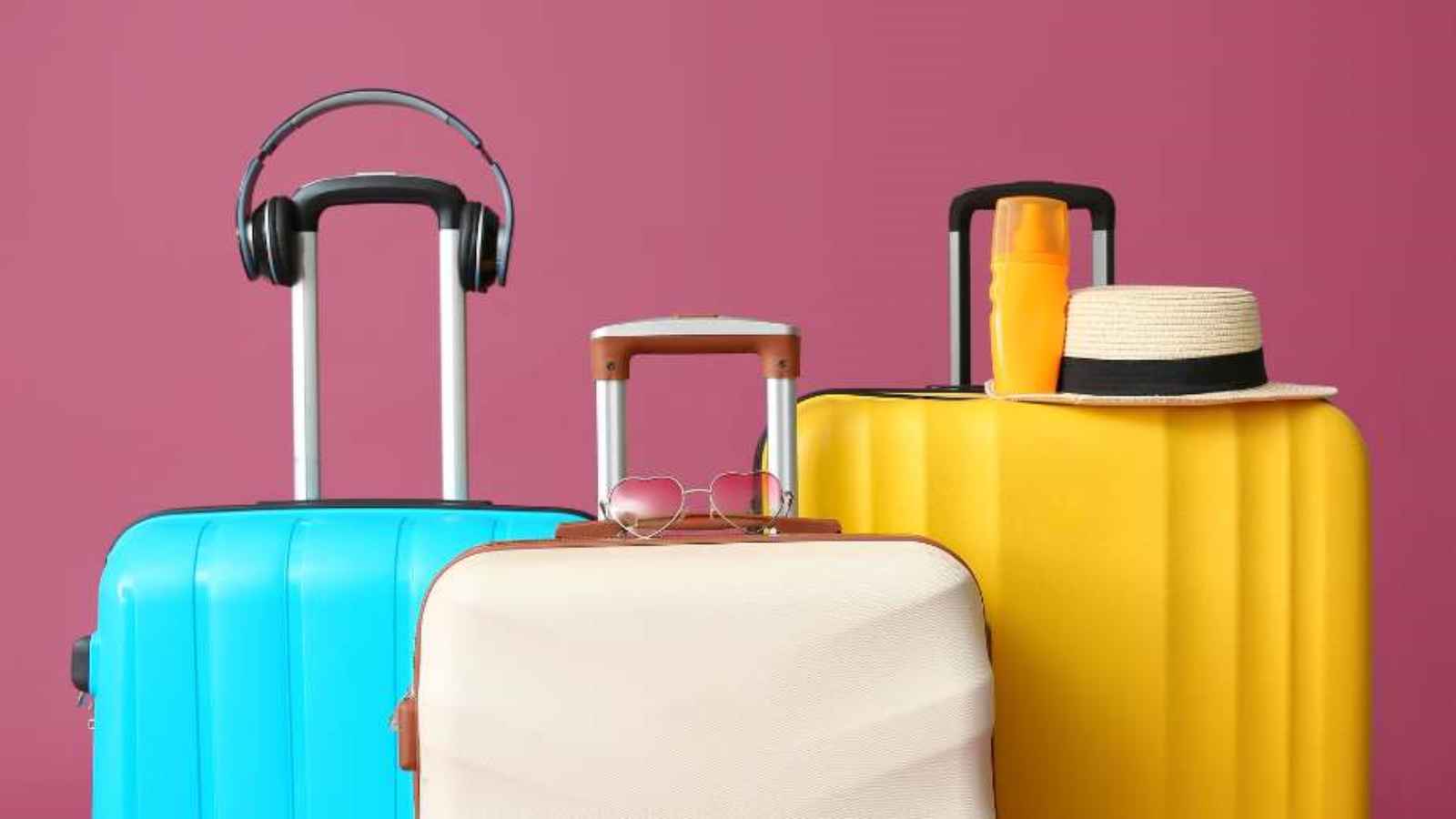 When it comes to choosing the best luggage set to buy, you need to consider many factors. For example, what type of traveler are you? How often do you travel? What is your budget? Do you need a hardshell or softshell suitcase? These are just some of the questions you must ask yourself before purchasing the best luggage sets. In this ultimate guide, we will help make the process a little bit easier for you.
The Ultimate Guide to the Best Luggage Sets in 2023
Let's Bid Farewell to These 20 Old Boomer Myths, Shall We?
As we progress into the 21st century, it's time to dispel some of the longstanding myths associated with the Baby Boomer generation. These misconceptions, often perpetuated by stereotypes and cultural
16 Things Society Has Embraced as Social Norms Despite Being Strange