Choosing your furry friend is a decision of the heart and should be guided by knowledge. After all, this is a companion with whom you'll share your life's ups and downs, laughter and tears, sunny strolls, and rainy day cuddles.
This piece will discover the top 15 dog breeds that not only provide companionship but also have the potential to become your ultimate loyal confidante. Whether you're a first-time owner or looking to expand your furry family, get ready to meet breeds that stand out with their unique charm and endearing qualities.
Labrador Retriever
Labradors' exceptional friendliness and intelligence make them beloved family dogs, often excelling as service animals and therapy companions due to their gentle nature and quick learning. Their versatile skills enable them to assist individuals with disabilities or provide comfort in various settings.
Golden Retriever
Renowned for their gentle temperament and unwavering loyalty, Golden Retrievers forge deep bonds with their owners. Their generous nature and willingness to please make them excellent companions for families. At the same time, their adaptability allows them to thrive in various roles, from therapy work to search and rescue missions.
German Shepherd
Valued for their loyalty and versatility, German Shepherds excel as working dogs. Their sharp intelligence and strong work ethic make them indispensable in roles such as police, search and rescue, and service dogs. Their protective nature and eagerness to serve contribute to their reputation as one of the most dependable breeds.
Beagle
Playful and curious, Beagles bring joy to families and active individuals. Their friendly disposition and sociable nature make them great companions, and their keen sense of smell has led them to excel in roles like scent detection, making them versatile and lovable members of various households.
Poodles
With their intelligence and hypoallergenic coat, Poodles shine as loyal companions and skilled competitors in dog sports. Their versatility extends from being adored family pets to participating in tasks like assistance work, showcasing their adaptability and desire to engage in meaningful activities.
Bulldogs
Bulldogs' endearing personalities and low activity levels make them wonderful companions for apartment living and families with children. Their gentle demeanour and love for human interaction create strong bonds, while their easygoing nature adds a touch of charm to households seeking a delightful and low-maintenance furry friend.
Yorkshire Terrier
Despite their small stature, Yorkshire Terriers possess outsized personalities. They form strong connections with their owners and inject joy into homes with their lively presence. Their loyalty and confidence exemplify that good things come in small packages, making them ideal for individuals seeking a devoted and spirited companion.
Boxers
Energetic and affectionate, Boxers are perfect for active families. Their boundless energy matches their love for companionship, creating a breed that thrives on human interaction. Their playful nature and protective instincts make them excellent playmates for children while providing unwavering loyalty.
Dachshunds
With their unique appearance and playful demeanor, Dachshunds offer steadfast loyalty and affection. Their distinctive bond matches their distinctive shape with their human companions. Their playful disposition and loving nature make them a delightful addition to households seeking a devoted and amusing companion.
Sheltie
Shelties' intelligence and herding instincts foster deep connections with their families. Their quick learning and desire to please make them excellent activity partners. Their loyalty and ability to form strong bonds underscore their status as cherished family members, as they thrive in environments where mental engagement and companionship are priorities.
Cavalier
Gentle and affectionate, Cavaliers thrive on human interaction, excelling as lap dogs and loyal companions. Their small size and big heart make them perfect for those seeking a furry friend to share affection with. Their unwavering loyalty and sweet disposition ensure they bring happiness to any household.
Border Collie
Revered for their intelligence and strong work ethic, Border Collies build potent partnerships with owners who provide mental stimulation. Their keen minds and boundless energy drive them to excel in dog sports and tasks requiring problem-solving. Their loyalty and dedication make them cherished members of active families seeking a highly engaged companion.
Bichon
Bichons' cheerful personalities and hypoallergenic coats make them a joy for families seeking a lovable, low-shedding breed. Their playful nature and desire for companionship ensure they thrive in homes where interaction is abundant. Their adaptability and gentle demeanor contribute to their reputation as delightful, allergy-friendly companions.
Australian Shepherds
Active and agile, Australian Shepherds thrive on loyalty and engagement in dog sports. Their quick learning and eagerness to participate in various activities make them exceptional companions for families seeking adventure. Their versatile skills and affectionate nature make them capable working dogs and cherished family members.
Newfoundland
Gentle giants in Newfoundlands combine their protective nature with a sweet disposition, making them ideal family companions. Their loyalty and willingness to care for loved ones extend to their role as natural lifeguards in water. Their immense size and tender heart create a harmonious blend of strength and warmth that enriches households seeking a loyal and affectionate friend.
13 of The Most Trainable Dog Breeds
While asking if a dog is intelligent, what we're really inquiring about is their trainability. This attribute isn't solely dependent on a canine's intelligence. Several other factors such as breed-specific personality, instinctive drive, and genetic heritage, significantly affect a dog's ability to learn.
13 of The Most Trainable Dog Breeds
The 13 Best Calming Dog Beds of 2023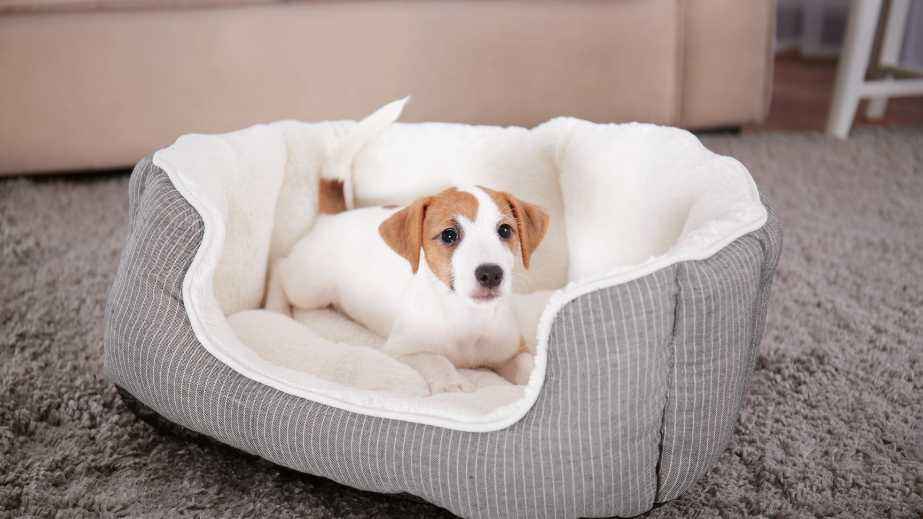 Dogs are usually very happy creatures; however, they can have their anxieties. Dogs might have anxieties about being alone or being left in a particular place or situation; otherwise, many dogs might be anxious because of changes to their routine. And there is no better way to treat this than to help them feel safe and secure by getting them the best calming dog bed.
The 13 Best Calming Dog Beds of 2023
10 Vegan Insights: What Is the Vegan Stance on Having Pets?
Welcoming pets into your home is always a challenge, but it can also be a moral struggle for vegans. Being vegan means refusing to eat food made from animal products or using animal products at all, typically to reduce the suffering of animals. A user on a famous internet forum wonders if
keeping pets
in their home is vegan, and vegans replied with their varying opinions.
10 Pet Owners Are Sharing Hilarious Conflicts They Have With Them
No one can avoid all conflicts with family members, including pets. "What are some of the little dramas you have with your pets?" asks one user on a popular online pet forum. Animal lovers replied with hilarious squabbles they have with their pets.
10 Pet Owners Are Sharing Hilarious Conflicts They Have With Them
10 Pet Peeves That Owners Say Their Beloved Pets Have, Do Yours?
I have many pet peeves, like when people interrupt me or speak with their mouths full of food. Pet owners know that animals also have pet peeves, and one user on a popular internet forum wonders what irritates their pests the most. Animal lovers replied with their pet's strange dislikes.