Choosing a life partner is one of the most consequential decisions a person can make. It's a commitment that influences every facet of one's life, from emotional well-being to lifestyle choices, career aspirations, and personal growth. However, amidst the sea of potential partners, it's easy for men to make missteps. These mistakes frequently stem from common misconceptions, societal pressures, or a need to understand what constitutes a compatible partner.
Choosing Who They "Should" Be With, Rather Than Who They're Compatible With
Society, family, and peer pressures can often influence decisions, leading men to select a partner based on perceived societal norms and expectations rather than genuine compatibility.
Mark Manson states, "When two people are incompatible, their behavior becomes completely irrational. Too often, two incompatible people initiate a cycle of mutual emotional immolation, spiraling through love/hate cycles together at the speed of life."
Having the Illusion That You Can Fix Your Partner After Marriage
According to Christensen, a renowned therapist with over two decades of experience working with countless couples, "Expecting people to change their fundamental nature is futile, even if they strive to do so. When it comes to love and marriage, accepting your partner for who they truly are is paramount."
Not Discussing Goals or Boundaries
An open and honest conversation about personal ambitions, career plans, and lifestyle choices is essential. This includes discussing where each person stands on important issues such as finances, parenting, and even simple chores. On the other hand, boundaries are crucial for defining personal space and maintaining healthy mutual respect.
Choosing a Partner Based solely on Physical Appearance
Many users have shared their experiences of rushing into relationships based solely on physical appeal, only to find themselves disconnected once the initial infatuation fades. Taking the time to know and understand your partner beyond physical attraction is crucial.
Not Completely Sorting Out the Past
There are thousands of posts on Quora asking, 'I can't forget my ex even after marriage; what should I do?' Or 'My ex is married to some person, but now she wants to return to me.' Why is this happening? Because of jumping from one relationship to another without completely sorting out the past.
Marriage is a big decision and should be made only when you're entirely sure about your feelings. That means you must come to a close with your ex and have zero regrets about it.
Assuming That a Person Will Not Change
Assuming that the person you married is the person who will be in the next ten years is the biggest mistake you can commit. Circumstances change, and people change. Life affects people in different ways.
If you're going to get married, get married knowing that the person will grow and change, and that will not stop you from loving them. To love them, even when you hate them, will help in the long run.
Ignoring the Importance of Chemistry
Sometimes, when things go wrong, it's the only thing that keeps the relationship alive. It's beyond mere physical intimacy; it's being able to laugh together spontaneously, not taking each other too seriously, and the feeling you get when you look into their eyes and somehow all the years melt away.
You're with the person you love. You know when you have that chemistry with a person.
Getting Someone Who Doesn't Support Your Aspirations Or Objectives
This can be a tricky situation, and if it's important to you, you must make sure the person is willing to stand by your side. If they don't respect your ambitions or dreams, your relationship won't have lasting happiness.
Choosing a Partner for Fear of Being Alone
This is a starvation mentality about love and connection. If you have a starvation mindset, you will be desperate and fearful and act in desperate ways.
The authors state that "individuals who fear being single tend to prioritize their relationship status over the quality of the relationship itself. As a result, they may settle for less responsive and less attractive partners, ultimately leading to less satisfying relationships while initiating and maintaining them."
Not Knowing What You Need And Want In A Partner
Jot down those essential qualities and be honest about whether your partner checks the boxes. If not, it might be time to hit the road.
Not Taking Time To Get To Know Your Partner
According to research published in the Journal of Marriage and Family, relationships that progress slowly are more likely to be successful in the long term. This is mainly because the time spent in the initial stages of a relationship allows for a more profound understanding of one another, resulting in a stronger, more enduring partnership.
Making Too Many Hard and Fast Rules
Take your time to shut down possibilities. Challenging your old assumptions or views about what you want and who might be your good partner would be best.
Ignoring Financial Habits
Financial disagreements are a leading cause of breakups.
Source: Reddit || Quora
20 Habits That Will Make Your Marriage Wave Goodbye
Marriage, that blissful union of two souls, can sometimes feel like trying to assemble an IKEA bookshelf with a lone Allen wrench – it's beautiful when it's done, but there might be a few screws loose along the way. Add in the complexities of 21st-century life, and it's no wonder we sometimes yearn for a user manual.
20 Habits That Will Make Your Marriage Wave Goodbye
10 Unspoken Rules of a Successful Marriage: Insights From Wise and Witty Married Men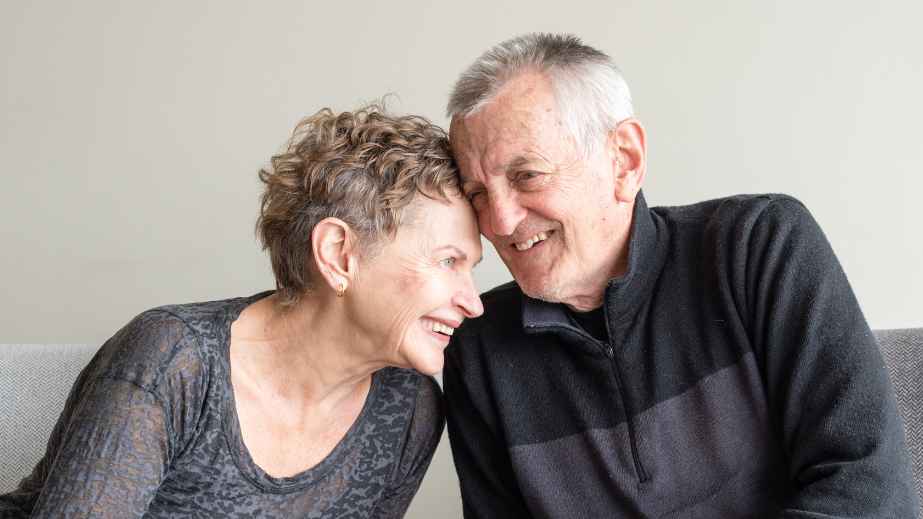 Welcome, wanderers of the matrimonial path, to the gnarly, sometimes thorny, but always intriguing journey of wedded bliss. We're about to embark on an expedition into the wilderness of marital wisdom – a collection of 20 unspoken rules shared by those brave, witty veterans who've weathered the storms and basked in the sunshine of married life.
20 Unspoken Rules of a Successful Marriage: Insights From Wise and Witty Married Men
20 Craziest Things Girls Will Do to Make You Like Them
Whether it's baking endless batches of your favorite cookies, adopting your obscure love of 17th-century Flemish art, or suddenly becoming the world's most fervent fan of your local bowling league – there's no limit to the lengths some will go to capture your heart.
20 Craziest Things Girls Will Do to Make You Like Them
The Top 15 Cities for Single Men Seeking Thriving Relationships
In the quest for romance and companionship, single men across the United States are exploring vibrant cities where opportunities to meet single women abound. Our comprehensive research unveils the top 15 towns teeming with single women, promising a blend of culture, excitement, and potential for lasting relationships.
The Top 15 Cities for Single Men Seeking Thriving Relationships
20 Blaring Warnings That You're Entangled With a Gaslighter
Navigating relationships can feel like walking through a maze, where the exit is clear communication and mutual respect. But what happens when the path is shrouded by manipulation and deceit, a technique referred to as gaslighting? This insidious form of control can leave you questioning your reality and feeling completely lost.