You might think that as we share a common language, our friends from across the pond would understand every word we Brits utter. But the truth is, we British have a knack for inventing words that perplex our American counterparts.
So, if you've ever wondered why your American friends look baffled when you mention a 'brolly' or why they're puzzled when you talk about the queue at the 'chemist,' this guide is for you! Here are 20 British terms that leave Americans scratching their heads.
Bobby
No, it's not a diminutive form of Robert. It's another term for a police officer in the UK. It's a nod to Sir Robert Peel, who created the Metropolitan Police in the 19th century.
Chuffed
This isn't about trains. If a Brit tells you they're "chuffed," they're not huffing and puffing; they're pleased!
Dodgy
Referring to something suspicious or of low quality. For example, "That's a dodgy looking pie."
Gobsmacked
Surprised to the point of speechlessness. "I was gobsmacked when I heard the news."
Knackered
I am exhausted or worn out. It is usually associated with people rather than things. Think of it as a fancier way to say you've had a long day.
Loo
Not a person named Louise, but the British term for the bathroom or toilet.
Naff
Something uncool, tacky, or lacking in style. It is a term used mainly by the older generation, so avoid saying something is 'naff' to be on the safe side.
Quid
Not a piece of chewing gum, but the British slang term for a pound (£).
Rubbish
This isn't just a term for garbage. It's also used to declare that something is nonsense or untruthful.
Skive
When a Brit says they're "skiving off," they're playing hooky or avoiding doing something they should be.
Tosser
An unflattering term for a person who is incompetent or unpleasant.
Umbrella
Also known as a 'brolly,' it is essential due to the unpredictable British weather.
Vest
In the UK, this refers to an undershirt, not an outer garment worn over a shirt.
Whinge
A more colorful way to say whine or complain.
Biscuit
In the UK, a biscuit is what Americans call a cookie.
Yonks
It's a British way of saying a long time. Like, "I haven't seen him in yonks."
Zebra Crossing
No, it is not a wildlife migration pattern but a pedestrian crosswalk.
10 Things Americans Do That Annoy the Rest of the World
Have you ever been accused of doing something that's not considered polite in a foreign country? If so, you know the feeling of being judged by people who don't understand your culture. Americans have a reputation for many things, but unfortunately, some of our habits can be seen as rude or inappropriate in other cultures. From table manners to tipping etiquette, Americans do ten things that annoy the rest of the world.
10 Things Americans Do That Annoy the Rest of the World
The 5 Best Air Fryer Toaster Oven of 2023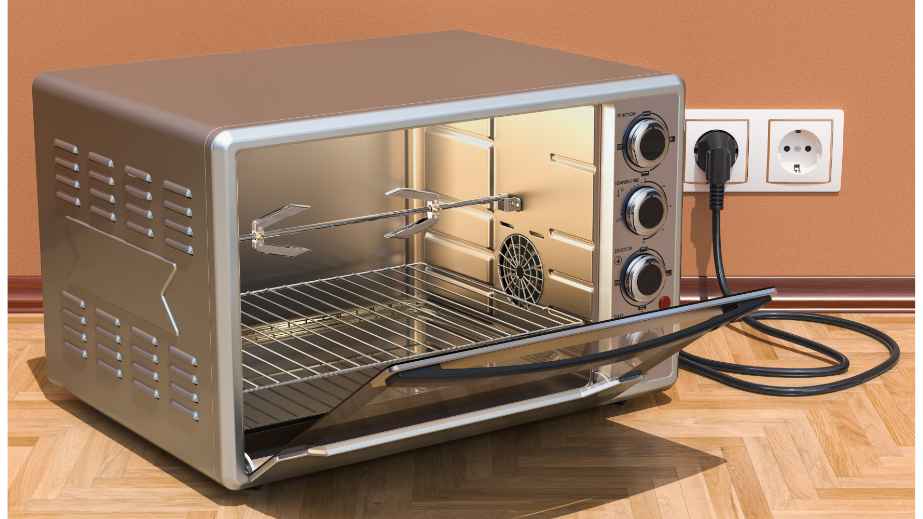 Do you love fried food but hate the unhealthy consequences? If so, an air fryer toaster oven may be the perfect appliance for you! These devices allow you to enjoy your favorite fried foods without all the added fat and calories. This post will examine five of the best air fryer toaster ovens. We'll discuss the features and benefits of each one so that you can find the perfect one for your needs!
The 5 Best Air Fryer Toaster Oven of 2023
20 Odd American Traditions That Confuse the Rest of the World
It's no surprise that cultures worldwide have their unique customs and traditions, but some of America's most beloved habits can seem downright strange to outsiders. Many American traditions may seem odd or even bizarre to people from other countries. Here are twenty of the most eccentric American traditions that confuse the rest of the world.
20 Odd American Traditions That Confuse the Rest of the World
15 American Phrases That Confuse Foreigners
Are you ever confused when speaking to someone from the United States? Do specific phrases they use make no sense at all? You're not alone! Many foreigners find American English confusing because of its unique idioms and expressions. From "raining cats and dogs" to "biting off more than you can chew," here are 15 American phrases that often confuse non-native speakers. Understanding these sayings will help clear any confusion while speaking with native English speakers from the U.S.
15 American Phrases That Confuse Foreigners
16 Things Non-Americans Can't Stop Raving About After Visiting the U.S
The United States of America is a land like no other. Whether embarking on your inaugural visit or returning after an extended absence, exploring this expansive country can be both exhilarating and awe-inspiring. America has many distinctive qualities that make it special, encompassing breathtaking natural wonders, thriving urban centers, and a vibrant cultural tapestry.
16 Things Non-Americans Can't Stop Raving About After Visiting the U.S