In the dazzling world of glamour and fame, celebrities often find themselves entangled in intricate love stories, many of which are as dramatic off-screen as their on-screen counterparts. Some of these stories have stood the test of time, residing in Hollywood folklore, while others might come as surprising revelations.
Angelina Jolie and Brad Pitt
Brad Pitt and Angelina Jolie's relationship started while filming "Mr. and Mrs. Smith" in 2004, causing controversy as Pitt was still married to Jennifer Aniston. They officially became a couple in 2014 but are now going through a messy divorce and custody battle over their six children.
Gabrielle Union and Dwyane Wade
Dwyane Wade and Gabrielle Union's relationship has faced scandals, infidelity accusations, and lawsuits. Despite a brief separation, they reconciled and married in 2014. They are now one of many celebrity couples who have overcome obstacles to stay together.
Britney Spears and Kevin Federline
Britney's backup dancer, Kevin Federline, cheated on his fiancée with her, and they got married and had two kids before their bitter divorce and custody battle in 2007.
Michelle Williams and Thomas Kail
Williams and Kail first collaborated in 2018 on the miniseries Fosse/Verdon. At the time, Williams was still married to musician Phil Elverum, and Kail was with his ex-wife, Angela Christian.
After overcoming previous relationships, they embarked on a whirlwind romance and married.
Ethan Hawke and Ryan Shawhughes
Ethan Hawke, a talented actor known for his role in Moon Knight, got married to Ryan Shawhughes in 2008. They had met years earlier when Ryan was a nanny for Ethan and his then-wife Uma Thurman's children.
Today, Ethan and Ryan have been happily married for 14 years and are proud parents to two lovely daughters.
Bruce Springsteen and Patti Scialfa
Bruce Springsteen truly embodied the phrase "born to run" when he left his ex-wife, Julianne Phillips, for his bandmate, Patti Scialfa. Springsteen and Scialfa began their relationship while he was still married to Phillips, and they divorced in 1989.
Despite the rocky start, the couple has remained committed for almost three decades.
Gwen Stefani and Blake Shelton
Rumors suggest Gwen Stefani and Blake Shelton had a strong connection before Stefani's divorce from Gavin Rossdale. Interestingly, Shelton was still married to Miranda Lambert then.
They went from friends to partners, publicly announcing their relationship in 2015. They had a beautiful wedding ceremony at Shelton's Oklahoma ranch in July 2021.
Prince Charles and Camilla Parker Bowles
Prince Charles and Camilla Parker Bowles met at a polo match in 1970. They began an affair shortly after, which continued throughout Charles' marriage to Princess Diana and was rumored to be a factor in their eventual divorce.
Charles and Camilla got married in 2005 and are still happily together.
Gisele Bundchen and Tom Brady
Following the end of his three-year relationship with Moynahan, who was pregnant with Brady's child, he tied the knot with Bundchen in 2009. Since then, the couple has been leading a happy married life and blessed with two children. 
Kayte Walsh and Kelsey Grammer
Kelsey Grammer, known for his role in "Frasier," met Kayte Walsh while he was still married to reality TV star Camille Donatacci. Camille filed for divorce in 2010, and the same year, Grammer announced that Walsh was expecting their first child.
Shortly after his divorce, Grammer married Walsh and had three children together.
Miranda Lambert and Blake Shelton
Country singers Blake Shelton and Miranda Lambert got together in 2005 while Shelton was still married to Kanyette Williams. They divorced in 2006, and Shelton and Miranda married in 2011.
However, in 2015, they announced their divorce amidst rumors of Shelton dating Gwen Stefani.
Melanie Griffith and Antonio Banderas
Melanie Griffith and Antonio Banderas met while filming "Two Much" and married in 1996 after divorcing their previous partners. They stayed together for almost 20 years before separating in 2015.
Tori Spelling and Dean McDermott
Tori Spelling and Dean McDermott, who first met while filming a 2005 made-for-TV movie, allegedly started their affair the same night they met. After divorcing their partners, they officially got married in 2006.
They continue to share their married life and rollercoaster moments through reality TV shows and social media.
Jennifer Lopez and Marc Anthony
Lopez and Marc Anthony began dating while he was still married. They later got divorced, and he married JLopez in 2004. They had twins in 2008 but separated in 2011 and finalized their divorce in 2014.
Julia Roberts and Danny Moder
Julia Roberts met cameraman Danny Moder while filming The Mexican in 2000. After Moder's divorce from Vera and Roberts' separation from Benjamin Bratt, they got married in 2002.
Today, they live a quiet life with their twins and are more vital than ever.
Alicia Keys and Swizz Beats
Swizz Beatz was still married to Mashonda Tifrere when he allegedly began dating Alicia Keys. After divorcing Tifrere in 2010, he married Keys that same year, and they now have two children together and are happily married.
Rebecca Romijn and Jerry O'Connell
Jerry O'Connell dated Giuliana Rancic before marrying Rebecca Romijn, who was formerly married to John Stamos. According to O'Connell, they clicked immediately, but they did not start anything until Romijn was single.
They got married in 2007 and have twin girls.
15 Gay Celebrities Who Are Married to Same-Sex Partners
Love transcends boundaries in a world that often seems intent on drawing lines and defining norms, reminding us of the simple truth – love is love. Here are 15 inspiring gay celebrities who, with their same-sex partners, have chosen to celebrate this truth openly, creating a ripple effect of acceptance and authenticity that resonates with countless others.
15 Gay Celebrities Who Are Married to Same-Sex Partners
The 13 Best Calming Dog Beds of 2023
The 13 Best Calming Dog Beds of 2023
Why Do Americans Easily Get Divorced? A Closer Look at the Top 20 Reasons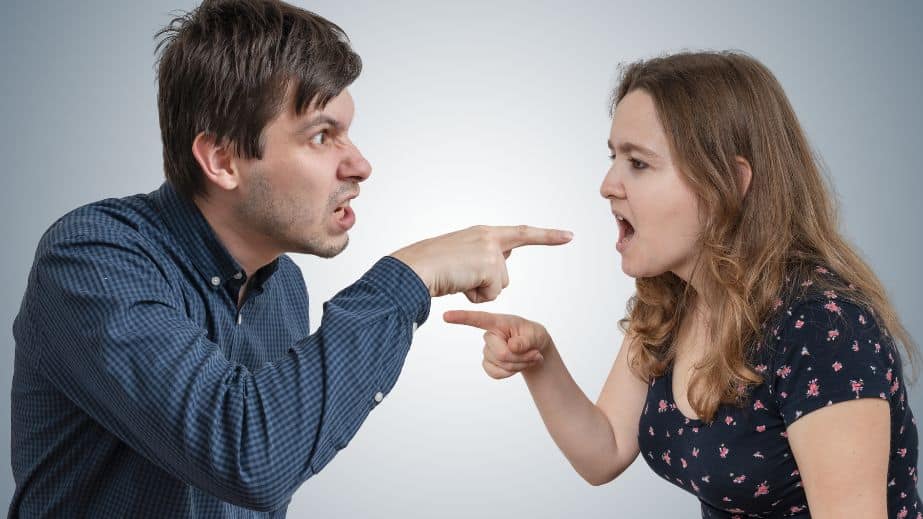 Welcome, dear readers, to the wild rollercoaster ride called American married life. Have you heard the gossip? Have you seen the stats? Wondering why Americans swap wedding rings faster than they trade cars?
Why Do Americans Easily Get Divorced? A Closer Look at the Top 20 Reasons
Forbidden Love on Set: 6 Married Hollywood A-List Celebrities That Slept with Their Co-Stars
Love is complex; it transcends boundaries, even within marriage. Working together romantically can ignite a spark, just like co-stars on screen. Many married actors have fallen in love with their co-stars. This phenomenon sparks discussion among the public.
Forbidden Love on Set: 6 Married Hollywood A-List Celebrities That Slept with Their Co-Stars
15 Celebrities Who Swear By Open Marriages
You've heard of monogamy, but have you heard of its less famous, eyebrow-raising cousin, open marriage? While most quickly associate it with scandalous tabloid headlines, a surprising number of our beloved celebrities swear by it.