Success is commonly perceived as the pathway to happiness in fame and fortune. Yet, beneath the glitz and glamour, many celebrities bear the weight of regret, despite their remarkable achievements.
This post delves into the journeys of 12 renowned figures who have openly expressed remorse about their careers, unveiling the concealed truths behind stardom.
Jennette McCurdy
A beloved Nickelodeon star, Jennette McCurdy, battled inner discomfort despite outward success. Known for her role as Sam Puckett on "iCarly," she grappled with complex feelings about her career.
Feeling unfulfilled, she eventually quit acting. McCurdy's story reminds us that success and satisfaction aren't always aligned.
Amy Winehouse
Amy Winehouse, a gifted singer known for her soulful voice and unique style, experienced a meteoric rise to fame that was unfortunately accompanied by personal struggles.
According to reports, one of Amy Winehouse's final remarks to someone was that if she had the chance, she would gladly return everything to experience the simple joy of strolling down the street without any troubles or complications.
Amanda Bynes
Amanda Bynes, once America's sweetheart, showcased her versatile acting skills from a young age. Her comedic talent shone in popular shows like "All That" and "The Amanda Show," as well as in films like "She's the Man" and "Hairspray." However, fame took its toll, leading to an abrupt end to her acting career in 2010.
Bynes has since revealed the burdens of fame at a young age. Someone mentioned that she has never really pursued fame as an adult, even with the money it would offer. That tells me a lot.
Tobey Maguire
Following his rise to fame as Peter Parker in the early 2000s Spider-Man trilogy, numerous individuals attested to his deep aversion towards paparazzi, a sentiment he developed over time.
One individual admired Tobey's reaction towards the paparazzi, stating, "I love seeing videos of Tobey staring down or straight up yelling at the paparazzi. They're so invasive, and I like seeing him putting them in their place."
Kurt Cobain
Kurt Cobain, the iconic frontman of Nirvana, achieved stratospheric fame with his raw talent and authentic voice. One Redditor mentioned that he was fine being a musician but not a rock star, and when Nirvana's fame exploded, he couldn't handle it.
Justin Bieber
At 13, Justin Bieber became a Canadian pop sensation, but fame affected his mental health. Even commenters acknowledged his profound sadness.
Someone shared a poignant memory of Justin going through a difficult time, where he found himself in a vulnerable state, shedding tears in a park while paparazzi lurked in the shadows, capturing his pain. It's truly disheartening how such a situation unfolded.
Avicii
Swedish D.J. Avicii, or Tim Bergling as he was known, became a global sensation with his electronic music, completely changing the game in the EDM scene. Despite his chart-topping hits like "Wake Me Up" and "Levels," Avicii struggled with mental health issues due to the pressures of fame and a grueling touring schedule.
Sadly, he decided to step away from live performances and tragically took his own life in 2018, shedding light on the hidden toll of fame.
Demi Lovato
Demi Lovato, a talented and vulnerable artist, has experienced the complexities of fame. Despite achieving great success in music, fame has become too much for her to handle.
Several individuals mentioned that she changed her pronouns severally. "I don't remember her rationale. My understanding is it was she/her until a couple of years ago, then they/them, but has within the last three months gone back to she/her."
Taylor Swift
Taylor Swift's passion for writing, music, and performing has been widely acknowledged. However, she has repeatedly desired to escape over the past decade, evidenced by her albums since "Red."
Despite this, she has also mentioned craving validation from applause and winning awards. She appears to feel trapped between these conflicting emotions, yearning for an escape that she knows is unattainable.
Kristen Stewart
Kristen Stewart gained fame for her role as Bella Swan in the "Twilight" series, achieving success at a young age. Nevertheless, she has always been uncomfortable in the spotlight.
Kristen's unease with being photographed or filmed is evident, and she openly expresses her disdain for fame, interviews, and everything that accompanies it.
Henry Cavill
Henry Cavill, renowned for playing Superman in the D.C. Extended Universe and starring in Netflix's "The Witcher," has achieved tremendous success while harboring career regrets.
Despite global recognition and accolades, Cavill clearly expresses unease with the intense scrutiny and loss of privacy that fame brings.
Noah Munck
Noah Munck, known for his as the lovable Gibby on "iCarly," had a meteoric rise to fame. However, despite early success, he expressed regret over his career choice due to the high-pressure world of Hollywood and growing up in the public eye.
Now, Munck focuses on writing and producing, seeking a more fulfilling role within the entertainment industry.
Source: Reddit
10 Once Popular Celebrities Who Absolutely Murdered Their Own Careers
Getting famous is complex, and being able to retain fame is even more. Get ready to be amazed as we dive into ten once-popular celebrities that members of an online forum believe murdered their careers.
10 Once Popular Celebrities Who Absolutely Murdered Their Own Careers
8 Best Dog Backpacks for Hiking and Outdoor Adventures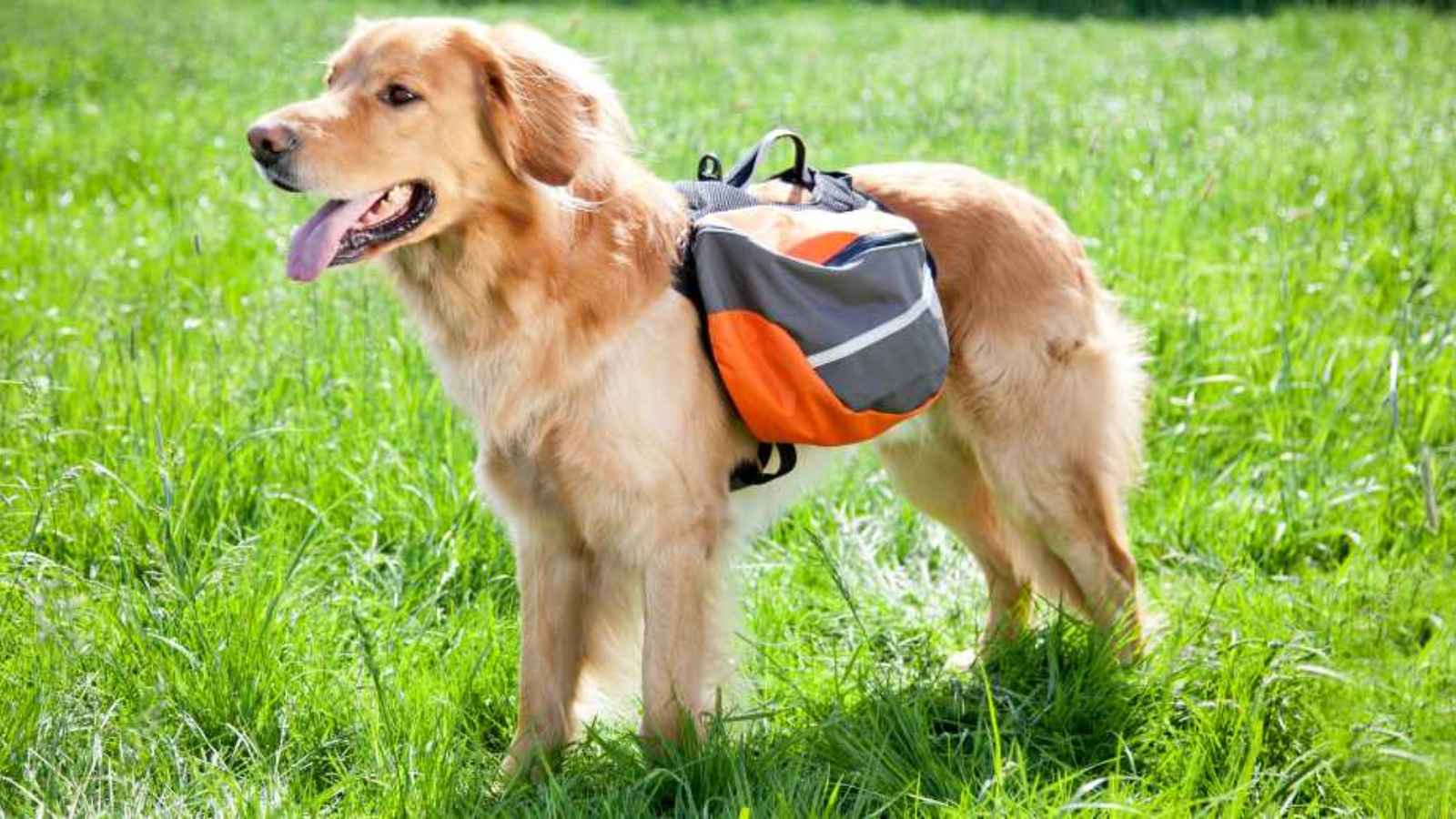 Dog backpacks are carefully crafted to fit snugly on your dog's back, leaving your hands free to carry other essentials. Moreover, they often come with multiple pockets perfect for storing food, water, and toys. Some even boast built-in bowls for convenient on-the-go feeding. This post is a comprehensive guide to help you choose the finest dog backpack for your beloved furry companion, presenting the information clearly and concisely with utmost clarity and eloquence.
8 Best Dog Backpacks for Hiking and Outdoor Adventures
10 Shocking Actions by Influencers That Lost Them, Followers
In the digital age, influencers wield significant power, shaping trends and swaying millions of opinions with a single post. However, immense influence comes with a big responsibility, and the slightest misstep can lead to a downfall. This piece explores ten instances where influencers lost followers due to shocking and controversial actions.
10 Shocking Actions by Influencers That Lost Them Followers
13 Celebrities Who Are Known for Being Huge Jerks
Step into the glamorous world of Hollywood, where a touch of attitude sometimes accompanies glitz and glamour. Join us on a journey to uncover the fascinating yet often overlooked aspects of fame, delving into the lives of 13 notorious celebrities who have earned a reputation for their less-than-pleasant behavior, as shared by members of an online forum.
13 Celebrities Who Are Known for Being Huge Jerks
15 Hollywood Stars With Surprisingly Controversial Past
Hollywood stars often seem larger than life, but many have a past that's more complicated and controversial than you might expect. From criminal records to secret identities, these 15 famous actors all have skeletons in their closets. Some of them can laugh off their troubled histories as part of the journey it took for them to become successful, while others still struggle with the ramifications of their choices. Whether they're inspiring stories of redemption or cautionary tales about fame gone wrong, each one will surprise readers with what these celebrities have been through.