We all know that our actions impact the environment, but did you know that some of the most common household items can be incredibly damaging to our planet? From single-use plastic packaging to chemical-filled products, there are plenty of everyday items that can cause serious harm to our natural world.
It's easy to overlook these issues when we're so used to using them daily, but it's time for us all to take a closer look at what we use and how it affects the environment. Here are 20 common household items that might surprise you with their negative environmental impacts:
Non-Recyclable Packaging
Non-recyclable packaging materials, such as styrofoam and plastic, are not biodegradable and can take up to 500 years to decompose completely. These materials often end up in landfills or oceans, releasing toxins into our environment and negatively impacting our health and well-being.
It is important to be aware of the types of packaging used when purchasing common household items to reduce our carbon footprint by opting for recyclable or compostable materials.
Non-Energy-Efficient Appliances
Non-energy-efficient appliances are among the most common household items that can seriously harm the environment. These appliances use more energy to run than their energy-efficient counterparts, and as such, they produce more emissions into the atmosphere.
This contributes to global warming and wastes precious resources like electricity and water. Replacing your non-energy-efficient appliances with energy-efficient ones can help reduce your carbon footprint and positively impact the environment.
Non-Reusable Water Filters
Non-reusable water filters can have a serious impact on the environment. These filters are often made of plastic, which is not biodegradable and can contribute to landfill waste.
Many of these filters also contain harmful chemicals that can seep into the ground and contaminate drinking water sources. To reduce their environmental impact, switching to reusable water filters that use natural materials like bamboo or coconut shell for filtration is best.
Disposable Razors
Disposable razors are often considered a convenient and inexpensive way to keep your skin smooth and stubble-free. However, they create considerable waste and can damage the environment.
The plastic handles are often not recyclable, while the metal blades cannot be recycled either, so they end up in landfills where they can take up to 1,000 years to biodegrade.
Synthetic Fabrics
Due to their low cost and easy maintenance, synthetic fabrics such as polyester, nylon, acrylic, and spandex are some of the most commonly used fabrics in clothing today.
However, these synthetics are made from petroleum-based products and release toxic microfibers into our water systems when they are washed. These microfibers then accumulate in our oceans and can cause harm to marine life.
Traditional Dryer Sheets
Traditional dryer sheets are a common household item used for softening clothes, reducing static, and adding scent to laundry. Unfortunately, these seemingly innocent items contain chemicals that can be toxic to the environment, such as chloroform and benzyl acetate.
The synthetic fragrances in dryer sheets also contain hazardous substances like phthalates and formaldehyde, which are released into the air when heated up in the dryer. Opt for an eco-friendly alternative instead of traditional dryer sheets to reduce your environmental impact.
Non-Recyclable Packaging
Non-recyclable packaging is one of the most detrimental environmental issues, as it takes up space in landfills and contributes to global warming and pollution.
Common items like plastic bags, foam containers, aluminum foil, and other packaging materials are all non-recyclable and pose a serious risk to our environment if not disposed of properly. It's essential that we all strive for greener solutions when it comes to these everyday products.
Plastic Food Storage Containers
Plastic food storage containers are common household items but can harm the environment. Plastic containers and packaging can take centuries to decompose, leaving them behind in our landfills for generations to come.
Plastics also contribute to microplastic pollution, which has a devastating impact on our oceans and marine life. To reduce your environmental impact, use glass or stainless steel storage containers instead of plastic when storing food.
Air Fresheners
Air fresheners are commonly used in households to make the rooms smell pleasant. However, many of these air fresheners contain chemicals that can harm the environment. These chemicals can seep into the air and have been linked to a number of illnesses, such as asthma, allergies, and even cancer.
These products also contribute to smog and other forms of air pollution. If you are looking for ways to keep your home smelling nice without harming the environment, try using natural alternatives like essential oils instead.
Conventional Cleaning Products
Conventional cleaning products are a major source of indoor air pollution and can have serious environmental consequences. Many of these products contain toxic chemicals that can be harmful to your health, as well as the environment.
Common household items such as bleach, ammonia, and other types of cleaners leave behind residue in our homes and pollute our water sources when disposed of improperly. As a result, it is important to research eco-friendly alternatives to conventional cleaning products that are less harmful to both you and the environment.
Non-Reusable Batteries
Non-reusable batteries are one of the common household items that can have a serious environmental impact. While these batteries may seem convenient, they contain many toxic materials, such as zinc, lead, and mercury.
These materials can leach into the environment if the batteries are disposed of improperly and cause long-term damage to ecosystems and humans alike. Additionally, the manufacturing process of these non-reusable batteries requires energy, leading to carbon dioxide emissions. It is important to know how non-reusable batteries affect our environment and find ways to reduce their use whenever possible.
Disposable Wet Wipes
Disposable wet wipes are becoming increasingly popular in households due to their convenience, but they are also a major source of pollution. These single-use items take hundreds of years to decompose and are made from plastics that release toxic chemicals into the environment when exposed to sunlight and water.
Furthermore, wet wipes contain microplastics that can travel through sewage systems and end up in our rivers, lakes, and oceans, where they can be ingested by marine life. Therefore, using reusable cloths instead of disposable wet wipes is important.
Incandescent Light Bulbs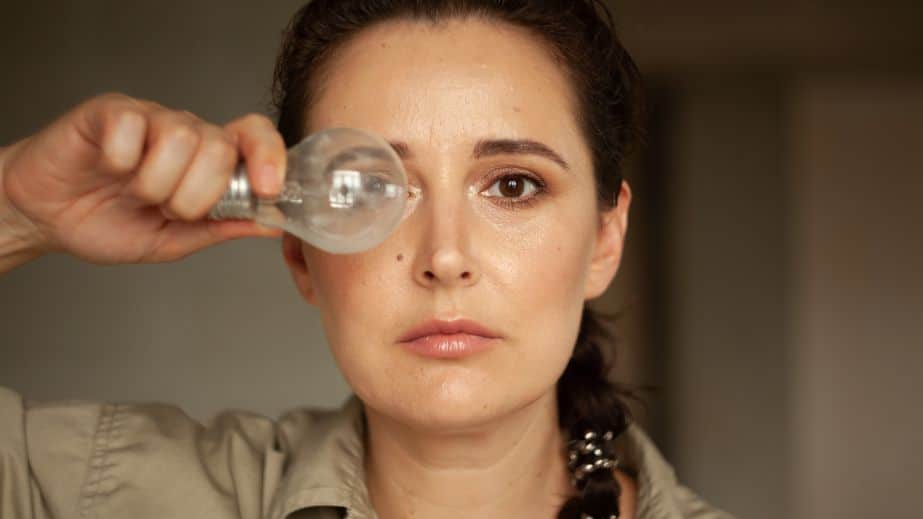 Incandescent light bulbs are one of the most common household lighting sources. While they may be energy efficient, their lifespan is short, and they produce a lot of heat while consuming more energy than other lighting sources.
This makes them an environmental hazard and a financial burden as they require frequent replacement. Incandescent bulbs should be replaced with LED or CFL lighting options that are more energy-efficient and have a longer lifespan, reducing environmental and financial costs.
Styrofoam Food Containers
Styrofoam food containers have become increasingly popular in the past few decades due to their low cost and convenience. However, these containers are made from polystyrene foam, a form of plastic that takes hundreds of years to decompose. The production of Styrofoam also releases numerous toxic chemicals into the environment, such as styrene and benzene, which can harm both humans and animals.
Furthermore, since most Styrofoam is not recyclable, it often ends up as litter or in landfills, which can leach toxins into the soil and water. Therefore, it is best to avoid using Styrofoam food containers wherever possible and opt for reusable or biodegradable alternatives instead.
Plastic Bags
Plastic bags are one of the most common household items used on a daily basis. However, their convenience comes with an environmental cost. Plastic bags are made from petroleum-based materials and can decompose for up to 1000 years, meaning they will remain in our environment for centuries.
In addition, plastic bag waste is a major source of ocean pollution, as animals often mistake it for food or become entangled in it. Consumers should opt for reusable alternatives such as cloth or canvas bags whenever possible to reduce plastic bag pollution.
Single-Use Coffee Pods
Single-use coffee pods have become increasingly popular due to their convenience and ease of use. Unfortunately, these plastic coffee pods are a serious environmental hazard, as they are not recyclable and can take hundreds of years to decompose in landfills.
Additionally, the production of single-use coffee pods involves virgin plastics emitting harmful pollutants into the atmosphere. Therefore, by investing in other alternatives, such as compostable options, we can help reduce our environmental footprint and make a positive difference for our planet.
Paper Towels
Paper towels are often seen as a convenient way to clean up messes, especially in the kitchen. Unfortunately, these single-use items have a huge environmental impact.
Paper towels are made from trees and other natural resources, meaning that their production contributes to deforestation and resource depletion. Opting for reusable cleaning cloths instead of paper towels when tidying up is best.
Disposable Diapers
Disposable diapers are one of the most popular household items, but they can greatly impact the environment. Disposable diapers are not biodegradable and take hundreds of years to decompose, meaning they will remain in landfills for centuries.
Additionally, disposable diapers require large amounts of energy, water, and other natural resources during their production process. Furthermore, disposable diaper chemicals may leach into soils and eventually contaminate groundwater sources. The best way to reduce your environmental footprint is to switch to reusable cloth diapers or use compostable diapers made from plant-based materials.
Plastic Water Bottles
Plastic water bottles are one of the most common household items that can harm the environment. With over 50 billion plastic water bottles being thrown away annually, this is causing a huge strain on our resources.
Furthermore, it takes around 450 years for plastic water bottles to decompose, meaning they contribute to land pollution and marine life pollution.
Disposable Plastic Straws
Plastic straws are often used once and then thrown away, taking hundreds of years to decompose in landfills and oceans.
Even after decomposing, these straws still leave behind microplastics which can be consumed by marine life and have potentially catastrophic effects on their ecosystems. By choosing reusable metal or bamboo straws instead, we can help reduce our environmental impact.
Sources: 
CNN – 11 everyday items that are damaging the environment

COUNTRY LIVING – 7 common household products that are terrible for the environment

22 Red Flags That Scream 'Run' When Dining At A Restaurant
To help ensure your next restaurant visit isn't one you'll regret, we've put together this list of twenty red flags that should be enough to make you run for the door. No diner should ignore these signs if they want a good meal. So read on and prepare yourself with knowledge before venturing out into the restaurant scene!
22 Red Flags That Scream 'Run' When Dining At A Restaurant
14 Things I Stopped Buying to Live a More Simple and Eco-Friendly Life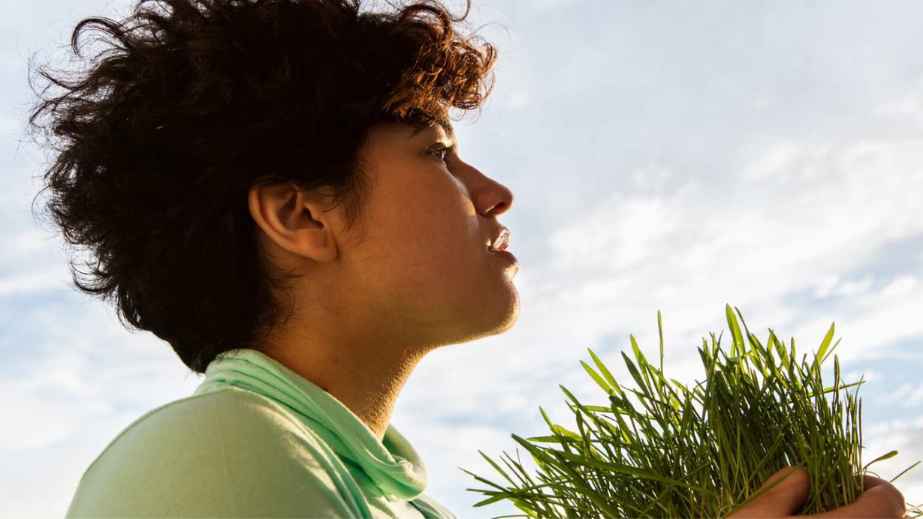 Do you feel overwhelmed by the endless cycle of consumerism and find that your life is cluttered with unnecessary possessions? Perhaps you long for the peace and tranquility of a simpler lifestyle. It may be time to break free from the grip of excess and embark on a journey toward a life that values experiences over material possessions. In the following list, I share 14 things I have let go of to embrace a more eco-friendly and financially rewarding lifestyle.
14 Things I Stopped Buying to Live a More Simple and Eco-Friendly Life
The Top 11 Scandals in the Tech Industry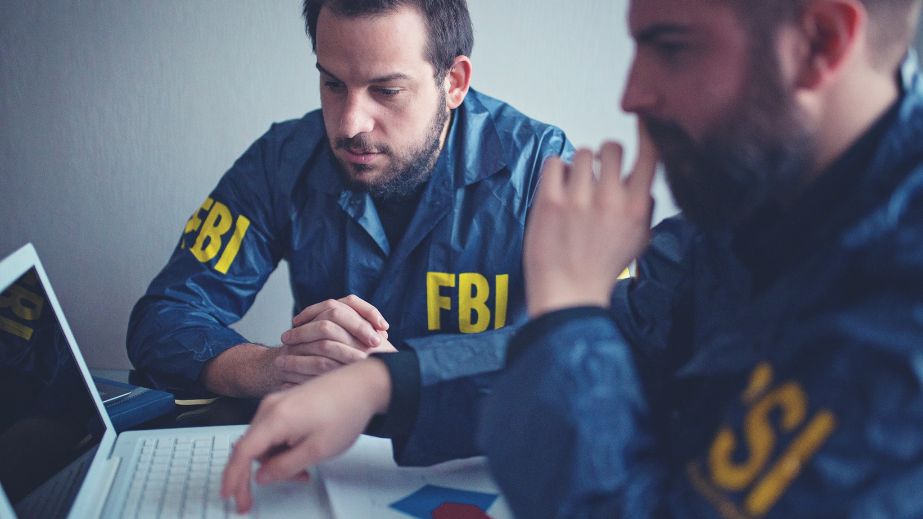 The tech industry has been the source of some of the most groundbreaking innovations in modern times. But it's not all smooth sailing for Silicon Valley and its many giants. Over the years, these companies have seen their fair share of controversies, scandals, and public relations nightmares.
The Top 11 Scandals in the Tech Industry
Wife Abandons Husband Over Groceries Dispute: Is She Justified or Going Too Far?
The Original Poster (OP) has been in a committed relationship for 17 years. Despite financial stability and a substantial trust fund, her partner's frugality and questionable behavior surrounding food banks have become a source of conflict.
Wife Abandons Husband Over Groceries Dispute: Is She Justified or Going Too Far?
The 15 Best Camper Vans for Your Next Adventure
In this post, we'll explore the 15 best camper vans on the market so you can choose the perfect tiny home for your next off-grid adventure. From large vans to small vans, we've got you covered. So buckle up because we're about to dive deep into the world of van living.