You know, that magical place where the simple act of boiling water can turn into a dangerous mission? Whether you're a seasoned chef or a humble home cook, there has been a fair share of cooking mishaps. In fact, if there were a club for kitchen blunderers, many would proudly be card-carrying members! 
Tyrannosaurus Rex Chopping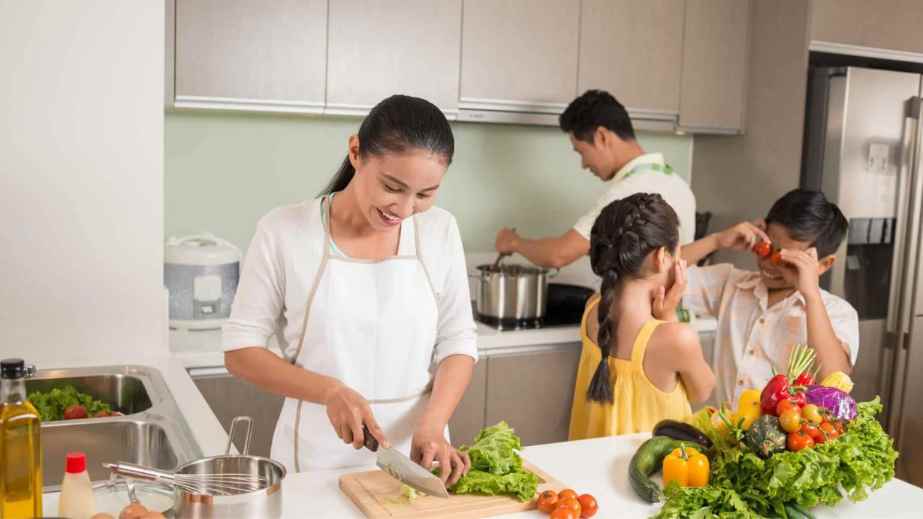 You're not a dinosaur, so why chop like one? Holding the knife incorrectly is a recipe for disaster (pun intended). Try the 'claw grip' instead; it's safer and gives you more control.
Boiling Pasta Until It's Mush
No, pasta should not be cooked until it's soft enough to be a baby's first food. Al dente, folks! That's Italian for 'to the tooth,' meaning your pasta should be firm when bitten.
Stirring Non-stop
Sometimes, you just need to let it be. Constant stirring can break down ingredients and make for a mushy meal.
Spoon Abuse
Spoons are not meant to be used as shovels, so no more scraping the bottom of the pan! This will only scratch the surface and ruin your cookware.
Salt Overload
Too much salt can ruin a dish by making it too salty, but adding salt at the right time can actually bring out the flavors of your word. Experiment with different amounts and timing to find that perfect balance!
Underseasoning
What's worse than too much salt? More! Don't be afraid to add a dash here and there; it could bring your dish to life.
Not Prepping Ahead
Cooking without prepping can lead to disaster. Ensure you have all your ingredients prepared and ready before starting to cook. Otherwise, there's no turning back!
Burning the Food
Nothing ruins a dish faster than burning it. Not only is it flavorless and unappetizing, but it is also hazardous to your health. Use low-medium heat when cooking and keep an eye on the pan to avoid this mistake.
Forgetting Steps
It's easy to get carried away with cooking and need to remember the small steps to make or break a dish. Take your time and pay close attention to every step in the recipe for the best results.
Overstocking Refrigerator and Pantry
Don't let food go to waste! Overstocking your pantry and refrigerator can mean food goes bad before you use it. Be mindful of what ingredients you buy, and always check expiration dates for fresh produce.
Accidentally Adding Too Much Water
 In some recipes, adding too much water can be a fatal error. Check the recipe instructions carefully so you do. 
Not Tasting as You Go
 Don't be afraid to taste your food as you go. This will help you adjust the flavor and ensure it's right before serving.
Adding Ingredients Too Quickly
Adding all of your ingredients at once can throw off the balance of flavors in a dish. Instead, add them individually and taste as you go to ensure everything is in harmony.
Not Cleaning Your Food
Washing your produce before cooking can help ensure that any dirt or bacteria is removed, plus it will help keep your dish flavorful. 
Overcooking Vegetables
There's a fine line between cooked and overcooked veggies.
Using the Wrong Pan Size
Pans come in different sizes; using the right size for your dish is essential. Otherwise, you might have unevenly cooked food or, even worse, a kitchen fire!
Not Letting Food Rest
After all your hard work, let your dish rest for a few minutes before serving. This will help the flavors develop and make for a better-tasting meal.
Forgetting to Garnish
A dish is only complete with a little garnish. Not only does it add flavor, but it also makes for a prettier plate! Try using herbs, nuts, or interesting spices for extra flair. 
Mistakes will happen in the kitchen whether you're a home cook or an aspiring chef. Fortunately, with practice and patience, you can learn from your cooking oopsies and have a delicious meal every time! 
20 clever kitchen tricks for home cooks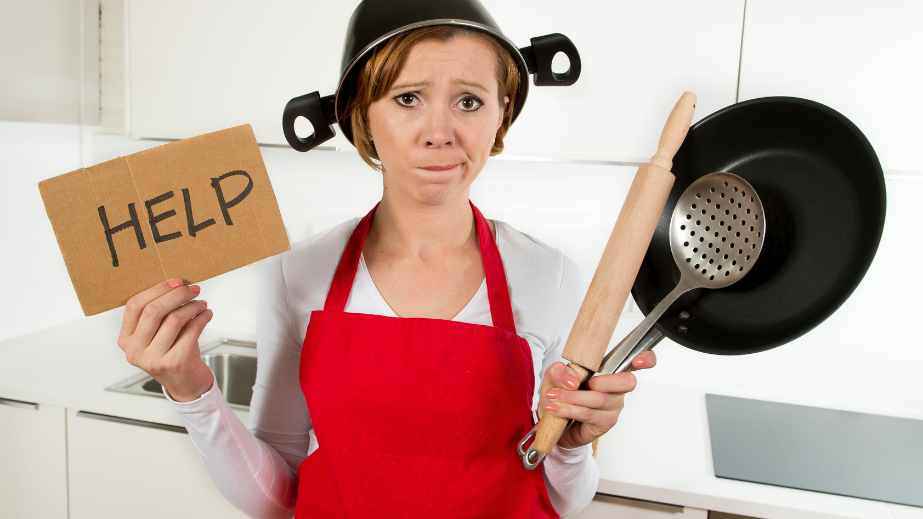 Cooking can be daunting, especially if you're new to the kitchen. But with a few clever tips and tricks up your sleeve, it doesn't have to be such a challenge. Here are 20 clever kitchen tricks for home cooks to help make cooking easier and more enjoyable!
20 clever kitchen tricks for home cooks
The 12 Best Microwave Air Fryer Combo (2023)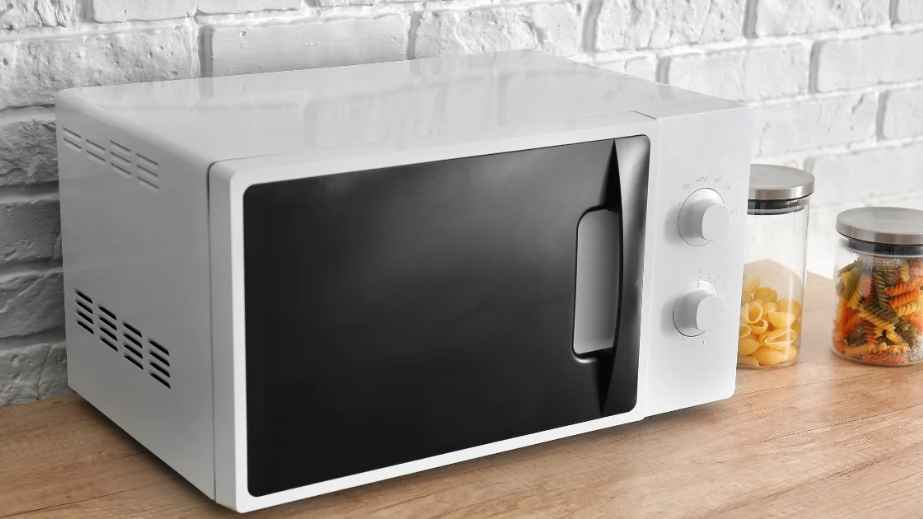 Air fryers offer a healthier alternative to deep frying and can be used to cook various foods. But what if you could have the best of both worlds? What if you could get an air fryer and a microwave in one appliance? That's where microwave air fryer combos come in. These nifty little devices combine an air fryer's cooking power with a microwave's speed and convenience, making them a popular choice and essential item for busy families & households.
The 12 Best Microwave Air Fryer Combo (2023)
12 Affordable Renovations That Make Your Kitchen Look Expensive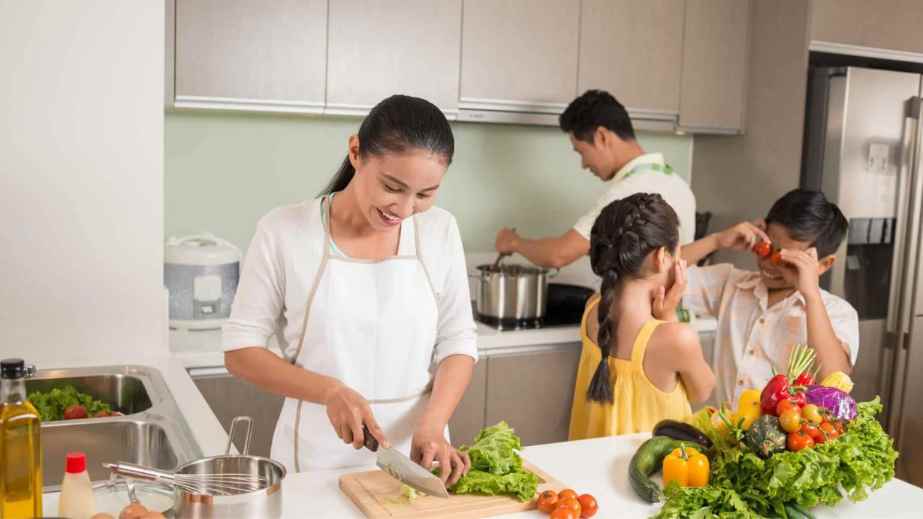 There are plenty of ways to upgrade without breaking the bank, from replacing hardware and lighting fixtures to adding new countertops. Here are 12 great ideas to help transform your kitchen into something special!
12 Affordable Renovations That Make Your Kitchen Look Expensive
5 Easy Kitchen Remodel Ideas on a Shoestring Budget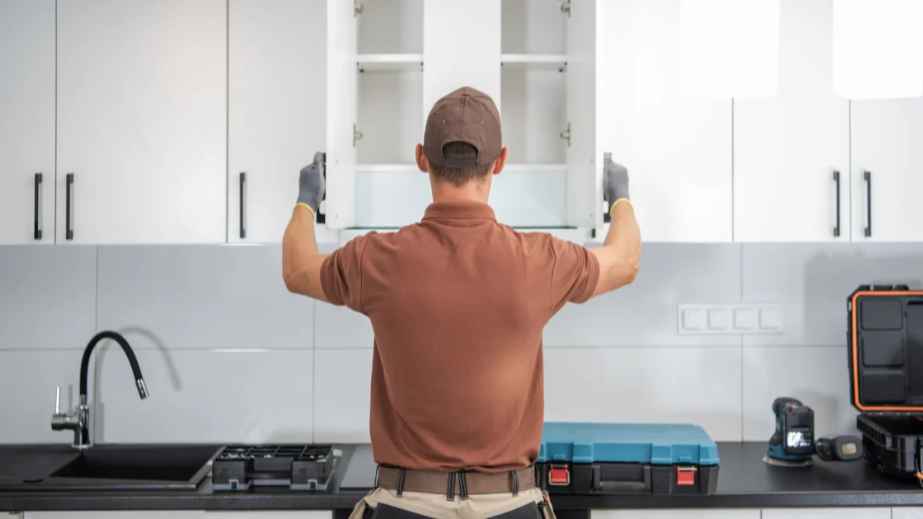 Everyone loves to have a lovely, functional kitchen, but not necessarily the hefty price tag that often accompanies it. You don't need to go into debt or break the bank to make significant changes in this room of your home.
5 Easy Kitchen Remodel Ideas on a Shoestring Budget
16 Kitchen Organization Ideas to Help You Declutter Your Space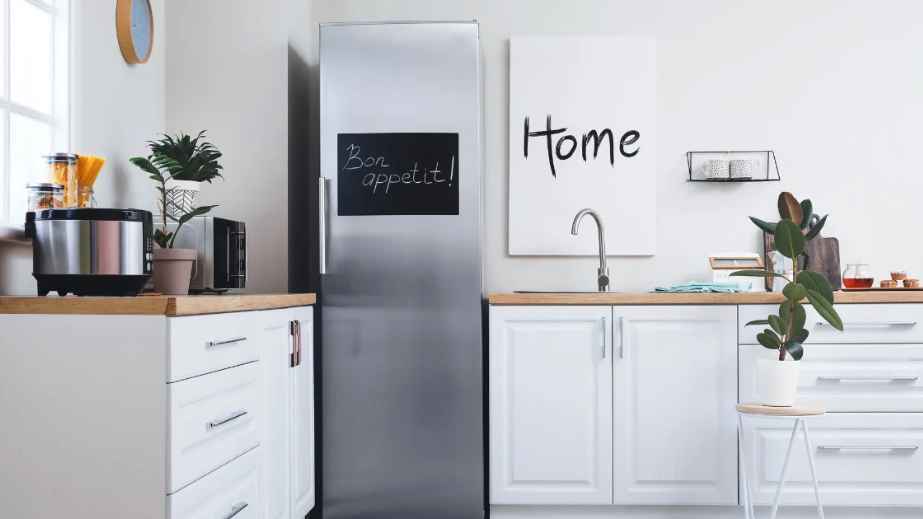 Any cook knows that a well-organized kitchen is the key to a successful meal. After all, who wants to waste time rummaging through cluttered cabinets and cluttered counters when there's a delicious dish to be made?
16 Kitchen Organization Ideas to Help You Declutter Your Space