As individuals, we have different tastes and preferences when it comes to food. Some of us may have a sweet tooth, while others crave salty or spicy foods. Yet, no matter what our food preferences are, there are certain foods that doctors advise us to avoid for the sake of our health.
Processed Meat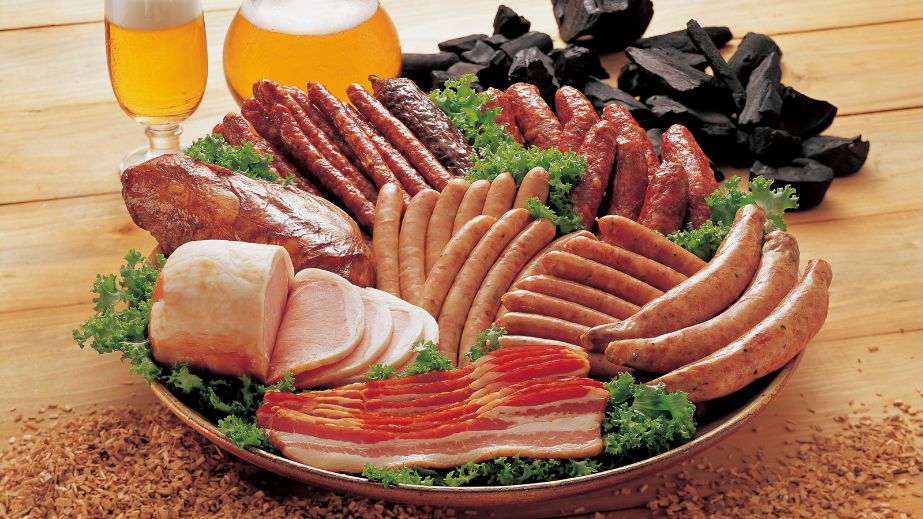 Image Credit: Gyro via Canva.com
Processed meats like bacon, sausages, hot dogs, and deli meats contain high levels of sodium, nitrates, and preservatives, increasing the risk of developing heart disease, cancer, and other health issues. These meats are often made from low-quality animal parts and can also be high in unhealthy fats.
Instead, opt for lean meats like chicken, fish, or turkey. If you must eat processed meats, choose those with lower sodium and nitrate levels.
Energy Drinks
Image Credit: Inhabitant via Canva.com
Energy drinks are rich in sugar and caffeine, leading to weight gain, high blood pressure, and heart issues despite providing a quick energy boost. They can also cause insomnia, anxiety, and irritability.
Try getting enough rest and exercise regularly to boost your energy levels naturally.
White Bread
White bread is made from refined flour that is stripped of its nutrients during the milling process. This type of bread is high in carbohydrates and sugar, which can spike blood sugar levels. 
Whole wheat bread contains more fiber, vitamins, and minerals. These types of bread are also lower in calories and have a lower glycemic index.
Fast Food
Fast food is convenient, cheap, and easily accessible. However, it is often high in unhealthy fats, sodium, and calories. Fast food regularly can result in obesity, heart disease, and other health problems.
Instead of fast food for quick meals, try meal prepping at home using fresh ingredients. This will save you money and ensure that you eat a balanced and healthy diet.
Artificial Sweeteners
Often found in diet sodas, sugar-free candies, and other processed foods. While they may have fewer calories than natural sugars, they can still harm our health.  Opt for natural alternatives like honey, maple syrup, or stevia.
Margarine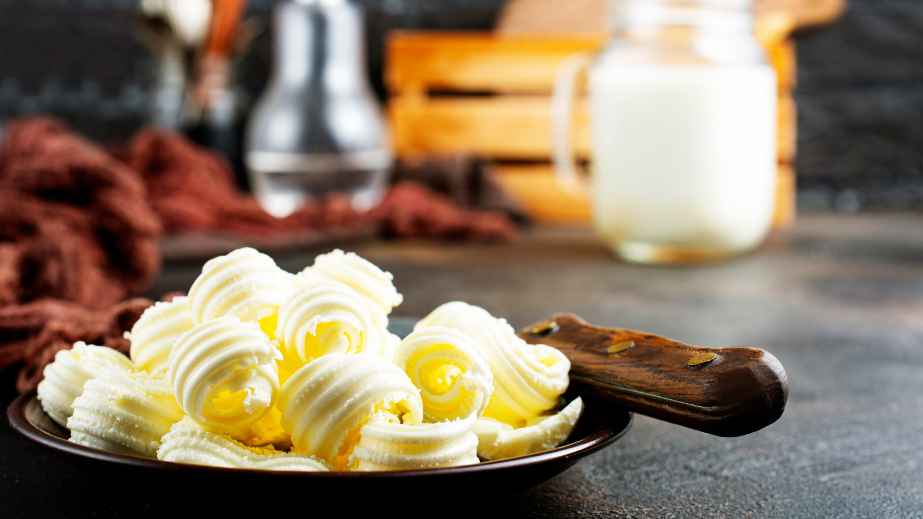 Image Credit: Yana Gayvoronskaya via Canva.com
Margarine is made from vegetable oils that are processed and hydrogenated, turning them into unhealthy trans fats.
Instead of margarine, use small amounts of real butter or healthier alternatives such as olive oil or avocado spread.
Canned Soups
Image Credit:bit245 via Canva.com
Canned soups can be harmful to your health. Instead of canned soups, try making your own at home using fresh ingredients. You can make a big batch and freeze it for later use, making it just as convenient as canned soups.
Potato Chips
Potato chips are a popular snack, but they lack essential nutrients. Instead of potato chips, try snacking on air-popped popcorn, roasted chickpeas, or homemade veggie chips for a healthier alternative.
Soft Drinks
Soft drinks can weaken bones and lead to osteoporosis. Opt for water, herbal teas, or fresh fruit juices with no added sugar.
Processed Cheese
Image Credit fotokris via Canva.com
Processed cheese is made from milk and other dairy products that are processed to extend their shelf life. They are often high in sodium, unhealthy fats, and artificial ingredients.
Opt for natural cheese like mozzarella, cheddar, or feta, which are lower in sodium and healthier for your body.
Microwave Popcorn
Microwave popcorn is a convenient snack with unhealthy fats and artificial ingredients. The lining of the microwaveable bags used to cook the popcorn also contains harmful chemicals that can leach into the food. Instead, try using an air popper and adding your seasonings for a healthier popcorn snack.
White Rice
Image Credit :piotr_malczyk via Canva.com
White rice is another refined carbohydrate that lacks nutrients, opt for brown rice or other whole grains like quinoa, barley, or bulgur for a higher nutritional value. 
Fruit Juice
Most juices are high in sugar and lack fiber in whole fruits. This can cause blood sugar spikes and contribute to weight gain.
Instead of fruit juice, try blending your smoothie using fresh or frozen fruits for a healthier option.
Frozen Meals
Frozen meals are often marketed as quick and easy meal options but are usually high in sodium and preservatives. 
Instead of eating frozen meals, try meal prepping at home using fresh ingredients. You can make more significant portions and freeze them for a quick and healthy meal option when you're short on time. 
Alcohol
Alcohol is a standard social beverage but can contribute to health issues.
Instead of regularly consuming alcohol, limit your intake to special occasions or opt for healthier alternatives like mocktails or kombucha.
Flavored Yogurt
Flavored yogurts are typically high in sugar and low in nutrients. They also may contain artificial sweeteners and preservatives.
It's best to choose plain Greek yogurt and add fresh ingredients such as fruits or honey for flavor. Make sure to double-check spelling, grammar, and punctuation errors. Fruits, nuts, or honey for flavor. This will give you more control over the ingredients and reduce sugar intake.  
Granola Bars
Many are high in sugar and processed ingredients. They also often lack essential nutrients and can contribute to weight gain if consumed regularly.
Instead of granola bars, make your energy bites using natural ingredients like oats, nuts, and dried fruits for a healthier option. You can also opt for protein bars with minimal added sugars and more whole-food ingredients. 
Diet Soda
It still contains artificial sweeteners and other chemicals that can negatively impact our health. 
Instead of diet soda, try flavored sparkling water or a healthier beverage option.  
16 Foods That Will Give You Serious Childhood Nostalgia
Embark on a delicious journey down memory lane with our list of 16 foods to stir your childhood nostalgia. These timeless treats, once the highlight of school lunches and weekend snacks, might not be gourmet, but they are filled with an irresistible magic that transports you back to simpler times.
16 Foods That Will Give You Serious Childhood Nostalgia
5 Best Quiet Blenders of 2023
Do you want a blender that won't disturb your quiet? If so, you're in luck!
15 Poor People Foods That Even the Wealthy Eat
In the grand tapestry of gastronomy, where the world's finest cuisines flaunt their opulence, an intriguing phenomenon persists: even the most privileged palates occasionally find solace in the humble embrace of dishes born from thrift and necessity.
15 Poor People Foods That Even the Wealthy Eat
25 Foods You Didn't Know Were Killing Your Metabolism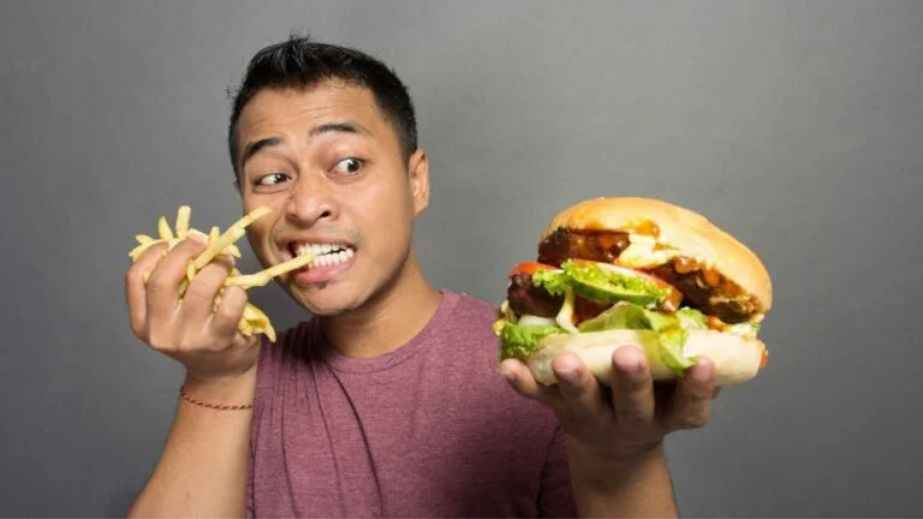 Settle in, folks; we're about to drop some knowledge on you that might be hard to stomach. Some of your beloved pantry staples are secret agents out to sabotage your metabolism. Yeah, you heard it right! They might sit there innocently between your whole-grain bread and lean proteins, but don't be fooled.
25 Foods You Didn't Know Were Killing Your Metabolism
15 Foods That Look Amazing But Actually Taste Terrible
Welcome to our gastronomical tour of disappointment – a handy guide to 15 foods that sparkle on the outside but sadly lack the flavor of fireworks on the inside. Buckle up, food lovers – it will be a bumpy, albeit amusing ride!