Eggs, those little protein-packed orbs, are much more than a breakfast staple. They are versatile culinary wonders, effortlessly transforming from a fluffy omelet to the secret ingredient in your favorite dessert. Yet, like many good things in life, moderation is key.
Although eggs are undeniably nutritious and delightful, excessive consumption can result in unforeseen and potentially hazardous repercussions. Let's unravel this together, with the understanding that our intention is not to frighten but to empower you in making informed choices.
Cholesterol Concerns
Eggs have long been scrutinized for their cholesterol content. The fear was that consuming dietary cholesterol might raise blood cholesterol levels, increasing the risk of heart disease. However, recent research has painted a more complex picture. While eggs are indeed high in cholesterol, dietary cholesterol's impact on blood cholesterol levels seems to vary widely among individuals.
Dietary cholesterol has a limited effect on blood cholesterol levels for many people due to the body's internal regulation mechanisms. Therefore, the relationship between egg consumption, cholesterol levels, and heart disease risk isn't as straightforward as once thought. Moderation remains important as part of a diet low in saturated and trans fats.
Heart Health
The association between egg consumption and heart disease risk has been debated. Earlier studies suggested high egg consumption might increase the risk of heart disease due to its cholesterol content. However, newer research has provided a more nuanced understanding.
It's now recognized that overall dietary patterns, including the types of fats consumed alongside eggs and the overall quality of the diet, play a significant role in heart health. Eggs are a good source of protein, vitamins, and minerals, and they can be part of a heart-healthy diet when consumed in moderation and in the context of a balanced eating plan.
Allergies
Egg allergies are common, especially among children. Allergic reactions can range from mild skin irritations to severe anaphylaxis, potentially life-threatening. Consuming too many eggs can increase the risk of allergic reactions for individuals with egg allergies.
It's essential for those with egg allergies to carefully read ingredient labels and avoid foods that contain eggs or egg products. An allergist can guide in managing egg allergies and identifying safe alternatives.
Avidin Interaction
Avidin is a protein found in raw egg whites that can bind to biotin, a B vitamin important for various bodily functions. Consuming large amounts of raw egg whites over an extended period could potentially lead to biotin deficiency, although this is a rare occurrence.
Cooking eggs denatures avidin, reducing its ability to bind to biotin. Most people don't consume raw egg whites in large quantities, making this risk minimal.
Digestive Upset
Overindulging in eggs, especially for individuals with sensitivities, can lead to digestive discomfort. Some people might experience bloating, gas, or diarrhea due to egg intolerance or irritable bowel syndrome (IBS).
Cooking eggs thoroughly and avoiding excessive consumption can help minimize these digestive issues.
Weight Gain
Eggs are nutrient-dense, but their calorie content can add up, especially when prepared with additional fats like butter or oil. While eggs can be a satisfying part of a balanced diet, excessive consumption can contribute to weight gain over time, especially when combined with calorie-dense cooking methods.
Saturated Fat and Trans Fat
The way eggs are cooked can influence their impact on cardiovascular health. Cooking eggs with unhealthy fats like butter or margarine can introduce extra saturated and trans fats to the diet.
These fats are associated with an increased risk of heart disease when consumed in excess. Opting for healthier cooking methods like poaching or boiling can mitigate this risk.
Increased Risk of Diabetes
While some studies suggest a possible link between high egg consumption and an increased risk of type 2 diabetes, the evidence is inconsistent. More research is needed to understand the potential association fully.
Individuals with diabetes need to monitor their blood sugar levels and work with healthcare professionals to manage their diet effectively.
Gastrointestinal Disorders
People with gastrointestinal disorders such as inflammatory bowel disease (IBD) might experience worsened symptoms with high egg consumption. The fat content and proteins in eggs could potentially trigger gastrointestinal distress.
It's advised for individuals with IBD or similar conditions to work with a healthcare provider or dietitian to determine their dietary triggers.
Nutrient Imbalance
While eggs are a good source of protein and nutrients like vitamin B12 and selenium, relying solely on eggs as a primary protein source can lead to nutrient imbalances. A diverse diet that includes a variety of protein sources, fruits, vegetables, and whole grains is essential for meeting nutritional needs and promoting overall health.
While eggs are nutritious, moderation and mindful consumption are key to avoiding potential health risks associated with excessive egg intake. It's advisable to consider individual health conditions, preferences, and dietary goals when incorporating eggs into your diet. Consulting with a healthcare professional or registered dietitian can provide personalized guidance.
15 Stupid American Foods Nobody Wants to Eat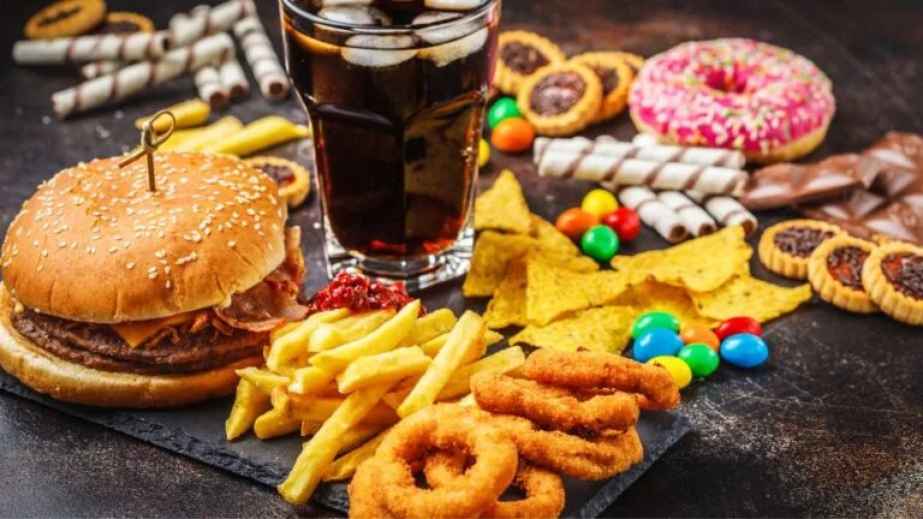 Navigating the complex world of food marketing can be challenging, especially when so-called 'healthy' products may not always be beneficial. In our pursuit of wellness, we aim to demystify some of these 'health foods' by providing clear nutritional facts for each item on this list.
15 Stupid American Foods Nobody Wants to Eat
The 13 Best Calming Dog Beds of 2023
Dogs are usually very happy creatures; however, they can have their anxieties.
The 13 Best Calming Dog Beds of 2023
20 Quintessentially American Foods That Will Make Foreigners Gag and Cringe!
Food has the power to bring people together, but certain dishes can be unsettling for people from different cultures. American cuisine is distinct, often featuring dishes that may seem peculiar to those who are not accustomed to it.
20 Quintessentially American Foods That Will Make Foreigners Gag and Cringe!
15 Stupid and Unhealthy Foods Americans Should Stop Eating (and Why)
In today's fast-paced society, convenience often trumps health regarding food choices. However, many foods Americans regularly consume contribute to weight gain and pose serious health threats.
15 Stupid and Unhealthy Foods Americans Should Stop Eating (and Why)
30 Things Americans Do That Are Seen as Disrespectful in Other Countries
As we journey across the globe, it's important for us to understand and respect the diverse cultures and customs we encounter. Certain behaviors that are considered polite in the United States can be seen as offensive or discourteous elsewhere. In this light, we've compiled a list of 30 everyday habits of Americans that could be perceived as rude in other nations.
30 Things Americans Do That Are Seen as Disrespectful in Other Countries