We cherish our baby boomers for their wisdom, resilience, and the myriad ways they've shaped our world today. Nevertheless, specific phrases often uttered by this generation are lodged in a bygone era, causing unnecessary tension or misunderstanding between them and younger ages.
This article aims to highlight twelve such phrases, explaining why they are viewed as outdated or problematic today.
"Such Is the Nature of Things"
It often feels as if everything is stagnant, as if society and humanity are powerless to make a difference.
"In Our Time, We Managed Without Having Fancy Gadgets"
It still amazes me how people survived without these "fancy gadgets" in the past because now they have become indispensable, optimizing and enriching our lives in countless ways. Just take smartphones, for example.
"You'll Understand When You're Older"
Wisdom and understanding know no age limits! We all can gain insights and learn at any stage of life.
"You're Young; You Have No Problems"
This statement overlooks the challenges younger generations face. Despite their limited life experience, they fearlessly navigate academic pressures, societal expectations, and an ever-evolving world.
"You Just Need To Work Harder"
With soaring living costs, fiercely competitive job markets, and societal pressures, simply working harder is no longer enough. Strategic planning, adaptability, and a sprinkle of luck are equally indispensable today.
"I Have Never Sought Therapy, Yet I Have Thrived and Flourished"
Discouraging therapy can impede those who could benefit from it, perpetuating mental health stigma.
"Accept Any Job Opportunities That Come Your Way"
Mindlessly accepting any job can pave the way for discontent and exhaustion.
"Save To Own a Home"
Today's economy presents challenges. Soaring housing costs, stagnant wages, and student loan debt burden hinder home ownership for younger generations.
Saving is crucial, but acknowledging the dream's limited reach is vital in the current socio-economic context.
"Technology Is Ruining Society"
Throughout history, advancements have faced skepticism, but instead of blaming technology for all our societal issues, let's embrace it, understand it, and wield it responsibly to shape a better future.
"You Lack Respect"
Young minds can honor traditions and societal norms while fearlessly challenging them. Questioning isn't disrespect; it's a sign of critical thinking and active involvement.
"We Didn't Have the Luxury of Being Depressed"
Recognizing that mental health disorders aren't a privilege or choice is vital. Depression is a genuine health condition that can affect anyone, regardless of circumstances.
"Our Generation Had Real Music"
Baby Boomers witnessed the birth of numerous music genres and legendary musicians. However, every era has its own musical genius and distinctive styles deserving recognition.
10 Things the Internet Voted Will Die Out With Boomers. Do You Agree?
As the world ages, technology progresses. Those who live on Earth may not favor these inevitable changes, leading someone on an internet platform to ask, "What will die with boomers?" Do you agree with any of these?
10 Things the Internet Voted Will Die Out With Boomers. Do You Agree?
The 13 Best Calming Dog Beds of 2023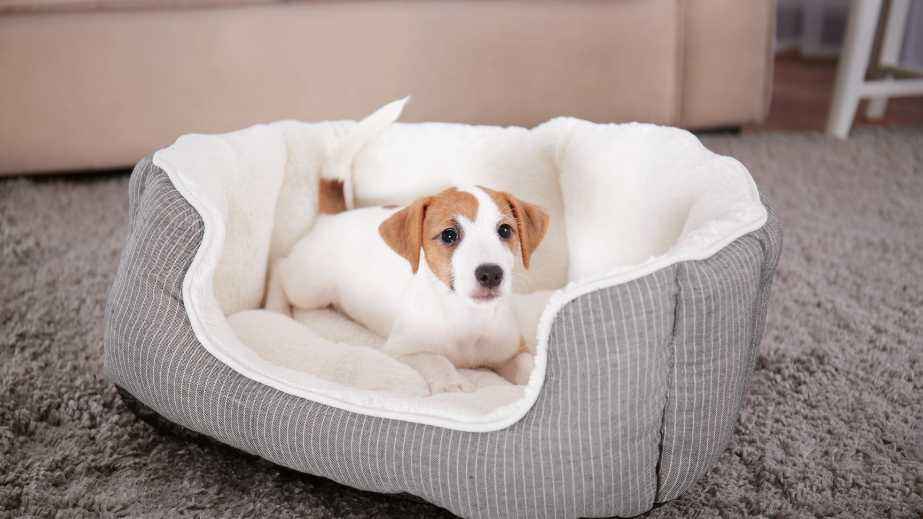 Dogs are usually delighted creatures; however, they can have their anxieties.
The 13 Best Calming Dog Beds of 2023
12 Boomer Advice That Millennials Find Useless in 2023
In an ever-evolving world, some time-honored advice seems more out of place than ever. Through the lens of modernity, we explore standard advice given by baby boomers and offer a nuanced take on their relevance today.
12 Boomer Advice That Millennials Find Useless in 2023
16 Useless Baby Boomer Life Skills
Generational technological, cultural, and social norms shifts have caused many once-essential skills to fade into the background. Below, we spotlight 16 such mastery that the Baby Boomer generation held dear and explore their relevance in today's digital society.
16 Useless Baby Boomer Life Skills
10 Things Baby Boomer Women accepted as norms from their partners that the younger generation has said No to
Baby Boomers and older Millennial women have accepted many norms from their partners that the younger generation is now saying no to. For example, Boomer women often received unequal roles in relationships, such as the man being the breadwinner and the woman taking care of the house and children.
10 Things Baby Boomer Women accepted as norms from their partners that the younger generation has said No to