Dogs are cherished family members, filled with unconditional love. While they have shorter lifespans than humans, some breeds are known for their impressive longevity.
This guide introduces 15 species with remarkably long lifespans. Discover new species, learn more about your dog's pedigree, and celebrate our enduring bonds with these lovable companions.
Standard Poodle
The Standard Poodle is majestic, intelligent, and versatile, with a 10-18 years lifespan. Their exceptional intelligence makes them excel in agility, hunting, and more. Loving and eager to please, they make lifelong friends.
Pointer
Pointers are energetic and loyal family pets with a distinctive "pointing" stance. These dogs have a robust constitution and can live between 12-17 years when properly cared for.
They thrive with an active lifestyle and mental stimulation. This breed exemplifies health and happiness, embodying longevity.
Belgian Malinois
The Belgian Malinois breed embodies loyalty, alertness, and unwavering dedication. With a lifespan of up to 14 years, these canine athletes require ample exercise and mental stimulation due to their lively spirit and impressive strength.
Alaskan Malamute
The Alaskan Malamute is a sturdy and energetic breed with a wolf-like appearance. Initially bred for hauling heavy cargo, they exhibit a friendly demeanor and a lively spirit.
With a 10 to 14 years lifespan, they are loyal companions who make every moment extraordinary.
Australian Cattle Dog
The Australian Cattle Dog is a hardworking and intelligent breed known for its remarkable lifespan of 12 to 15 years.
With an athletic build and boundless energy, these dogs are devoted and enthusiastically willing to satisfy. Their distinctive coat colors and youthful spirit make them truly unique.
Azawakh
The Azawakh is a regal breed from Africa known for its exceptional health and long lifespan of up to 15 years. These majestic dogs are resilient to harsh climates and terrains, making them hardy companions.
Their slender physique and warm loyalty capture hearts and represent an exceptional breed.
Belgian Shepherd
Belgian Shepherds are Smart and devoted working dogs who form strong bonds with their families. With a 12-14 years lifespan, they thrive on activity and enjoy playful games and long walks.
A balanced diet, regular vet check-ups, and lots of love are crucial for their long and happy lives.
Chinook
The Chinook is a robust and versatile breed with a noble aura. Originating as sled dogs, they have a solid genetic makeup and an impressive lifespan of 12 to 15 years.
Giant Schnauzer
The Giant Schnauzer is commanding, robust, and distinctive. With a lifespan of 12-15 years, they make excellent family pets and protective guardians.
Irish Setter
The Irish Setter is a vibrant and beautiful breed with a long, silky red coat. With a lifespan of up to 15 years, they are energetic, intelligent, and affectionate.
Thriving on human interaction and active pursuits, Irish Setters excel in dog sports, promoting their overall health and long life.
Redbone Coonhound
The Redbone Coonhound, a magnificent breed with a radiant ruby-red coat, is loved for its friendly nature and joyful personality. Originating from the US, these dogs form strong bonds, lasting 12-15 years.
Chow Chow
Chow Chows: a captivating mix of aloofness and loyalty. With their lion-like manes and almond eyes, these fluffy bundles of joy bring intense love and a unique personality to any home.
They make excellent companions with a lifespan of 12-15 years.
Afghan Hound
The Afghan Hound is a regal breed known for its long lifespan, reaching up to 14 years. These elegant dogs offer lasting companionship, with expressive eyes and gentle nature.
Bred in Afghanistan's rugged mountains, they are beautiful and resilient. A balanced diet, regular exercise, and love contribute to their longevity.
American Alsatian
The American Alsatian is a calm and gentle breed with a long lifespan of up to 15 years. Despite their prominent, wolf-like appearance, these majestic dogs are loving and loyal.
Collie
The Collie, known for their spirited nature and impressive longevity, lives on average for 14 to 16 years. With their empathetic demeanor and intelligence, Collies make remarkable playmates for children.
13 of The Most Trainable Dog Breeds
While asking if a dog is intelligent, we're inquiring about its trainability. This attribute isn't solely dependent on a canine's intelligence. Several other factors, such as breed-specific personality, automatic drive, and genetic heritage, significantly affect a dog's learning ability.
7 Best Pet Gates of 2023 That Pass The Security Checklist
Dogs and cats are integral parts of our family. Ensuring their safety and well-being is of utmost importance.
The 20 Best Dog Breeds for Families to Adopt
Welcome to the fantastic world of dogs! Join me on a tail-wagging adventure as we sniff out various magnificent breeds, each with paw personality and quirks. Together, we'll unravel the secrets of their wag-tastic qualities and find the fur-ever companion that matches your lifestyle paw-perfectly.
10 Best Dog Breeds That Make Excellent Best Friends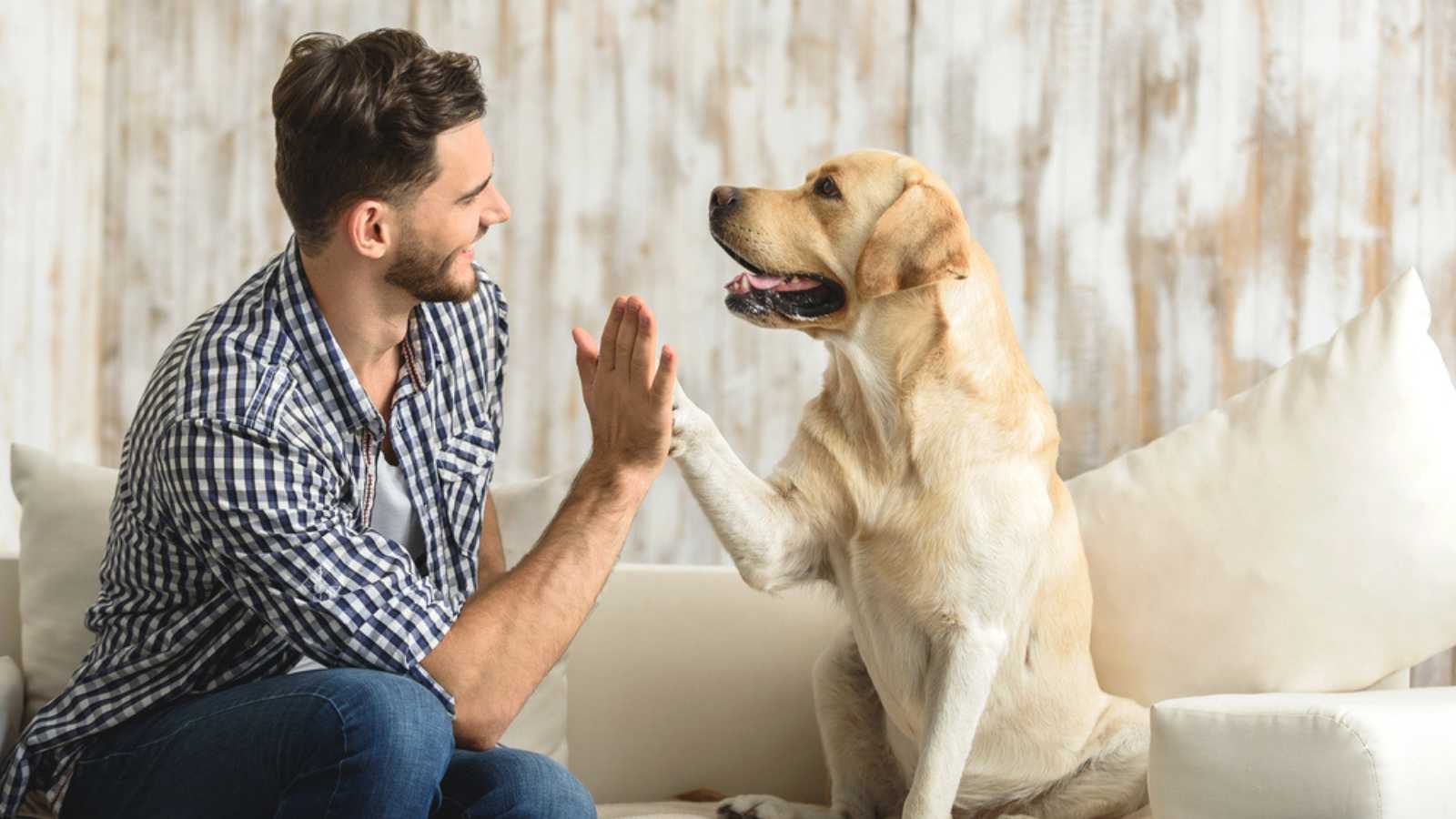 The term "man's best friend" has always rightly described dogs. These cuddly companions are loyal and shower their owners with love. However, only some dogs breed fits this role.
15 Best Guard Dog Breeds to Protect Your Home
As the saying goes, "dogs are a man's best friend." But let's be honest; some dogs can also make the best security systems. They've got everything you need – loyalty, alertness, and the instinct to protect their loved ones.