Atheism isn't precisely a golden ticket to popularity in American politics, as our leaders rely heavily on faith-based rhetoric to rally public support. So, who are these brave souls, these political unicorns who have dared to say "I don't believe" on the public stage?
Jesse Ventura
The former Governor of Minnesota and an ardent pro-wrestler, Jesse Ventura, has never shied away from speaking his mind. And when it comes to religion, he's not one for mincing words. In a Playboy magazine interview in 1999, he declared himself openly atheist, stating, "Organized religion is a sham and a crutch for weak-minded people who need strength in numbers."
Cecil Bothwell
In 2009, Cecil Bothwell used a different oath when sworn into office in North Carolina as an Asheville City Council member. His open declaration of atheism sparked controversy and even led to a lawsuit calling for his removal from office due to his lack of religious beliefs. He continued to serve through 2017.
Pete Stark
Serving in the United States House of Representatives for over 40 years, Representative Pete Stark was a vocal advocate for secularism and the separation of church and state. In 2007, he became the first openly atheist member of Congress. He identified himself as a Unitarian who does not believe in a supreme being.
Ernie Chambers
Known as the "Defender of the downtrodden," Ernie Chambers was a state senator in Nebraska for nearly four decades and openly identified as an atheist. He famously filed a lawsuit against God in 2007 for causing countless human deaths, suffering, and threats to do more.
Sean Faircloth
Sean Faircloth has been a vocal advocate for secularism and atheism, a former state Senator of Maine, and former Executive Director of the Secular Coalition for America. In his book "Attack of the Theocrats!", he argues that religious influence in politics threatens democracy and calls for a more secular government.
Lori Lipman Brown
As the first lobbyist for secularism in the United States, Lori Lipman Brown has spent her career supporting the rights of atheists and non-religious individuals. She also served as a Nevada State Senator from 1992 to 1994 and openly identified as an atheist during her time in office.
Andrew Zwicker
A physicist and politician, Zwicker has served the 16th Legislative District of New Jersey in the Senate since 2022. He is openly atheist.
Culbert Olson
Serving as the Governor of California from 1939 to 1943, Culbert Olson openly identified as an atheist and was the first atheist governor of an American state. Due to his atheist beliefs, he modified his oath of office.
Instead of swearing on the bible, he kept his hand in his pocket and abstained from saying, "So help me God." His reason was, "God couldn't help me at all, and there isn't any such person, and I will have to just say 'I will affirm.'
Josh Elliott
Josh Elliott is a Connecticut House of Representatives member from the 88th district since 2017. Rep. Elliott is an agnostic atheist.
Vincent Hallinan
Vincent Hallinan was an American lawyer who ventured into politics in 1952 as the presidential candidate for the Independent Progressive Party. Notably, he openly identified as an atheist, going as far as describing himself as a "roaring atheist."
7 Notable Celebrities Who Proudly Identify as Atheists
Lights, camera, and, wait….no divine intervention? In the dazzling and occasionally divine realm of Hollywood and beyond, there exists a cadre of celebrities who have forsaken the conventional notions of a higher power for a more down-to-earth, secular perspective. Interestingly, according to a 2019 survey conducted by the Pew Research Center, approximately 4% of Americans identify as atheists. Behold, here are seven stars who nonchalantly profess, "Nah, not my thing," in matters of faith.
Angelina Jolie
Despite being raised in a family with Catholic roots, Jolie has made it clear in multiple interviews that she does not believe in a higher power. She has often spoken about how her life experiences and observations worldwide, especially during her humanitarian work, have shaped this belief.
Keira Knightley
In multiple interviews, the "Atonement" star has attributed her atheism to the influence of her parents and a general lack of religious exposure growing up. Despite her lack of belief in a deity, Knightley has expressed an appreciation for the cultural aspects of religion and its role in storytelling, a sentiment often reflected in her choice of film roles.
Jodie Foster
In an interview with Entertainment Weekly, Jodie stated, "I'm an atheist. But I absolutely love religions and the rituals. Even though I don't believe in God, we celebrate pretty much every religion in our family with the kids."
Daniel Radcliffe
Despite being raised in a Jewish household, Radcliffe has often expressed his lack of belief in a higher power. In an interview with Esquire, the actor candidly stated, "I'm an atheist, but I'm very relaxed about it. I don't preach my atheism, but I have a huge amount of respect for people like Richard Dawkins who do."
George Clooney
Clooney identifies as an atheist, a fact that might surprise those who remember him playing a devout soldier in 'The Thin Red Line'. In a 2006 interview with Larry King, Clooney stated, "I don't believe in heaven and hell. I don't know if I believe in God."
Brad Pitt
Raised in a conservative Baptist household, he strayed from his religious upbringing as he grew older, citing a disconnect between his personal beliefs and organized religion. In a 2009 interview with Bild, when asked if he believed in God, he responded, "No, no, no!" cementing his position in the atheist camp.
Johnny Depp
Regarding religious belief, Depp has never been one to sail with the mainstream. He once stated, "I have faith in my kids… but as far as religion, I don't believe in a god who sits watching us."
21 Most Notable Celebrity Atheists
The fascinating world of Hollywood is as diverse as it is compelling. Beyond the glitz and glamour, there's an array of individual beliefs, perspectives, and principles.
21 Most Notable Celebrity Atheists
The 12 Best Microwave Air Fryer Combo (2023)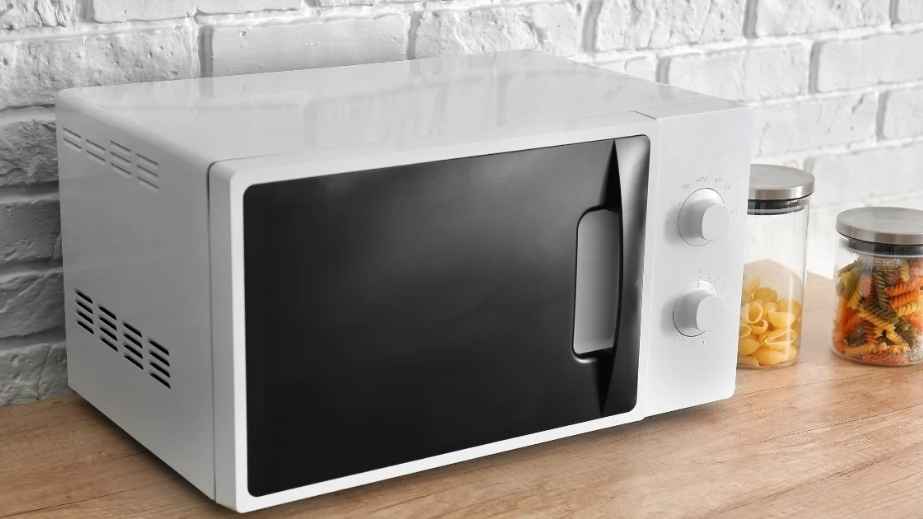 What if you could get an air fryer and a microwave in one appliance? That's where microwave air fryer combos come in. These nifty little devices combine an air fryer's cooking power with a microwave's speed and convenience, making them a popular choice and essential item for busy families & households.
The 12 Best Microwave Air Fryer Combo (2023)
15 Most Atheist Countries in the World
This article explores the 15 countries with the most robust atheism, reflecting societies that prioritize scientific rationalism, cultural secularism, or freedom from religious affiliation.
15 Most Atheist Countries in the World
15 Fundamental Errors That Atheists Often Misjudge About Religious Beliefs and Practices
It's a fascinating experience, this dance between atheists and the religious—a dance where each partner is convinced they're leading. But, like someone trying to waltz to hip-hop, these conversations often end up with everyone stepping on each other's toes.
15 Fundamental Errors That Atheists Often Misjudge About Religious Beliefs and Practices
12 Atheists Explain Why They Don't Believe In God
Throughout history, humans have sought meaning and understanding through various belief systems. Often rooted in religion, these systems have provided solace, direction, and purpose.
12 Atheists Explain Why They Don't Believe In God