Welcome to the paradoxical world of politics – a realm where family values are heralded on the podium but often overlooked behind the curtains. Let's embark on a rollicking journey down the corridors of political power, where we'll uncover tales of double standards and illicit affairs.
Each tale serves as a poignant reminder that politicians, despite their lofty promises and moral platitudes, are human and susceptible to the same defects as the rest of us. Here are 19 Family Values Politicians Caught Having Affairs.
John Edwards
A former U.S. Senator and Democratic presidential candidate, Edwards confessed to an affair with Rielle Hunter in 2008, tarnishing his reputation as a family man.
A quote from Edwards: "I started to believe that I was special and became increasingly egocentric and narcissistic."
Eliot Spitzer
The former Governor of New York resigned in 2008 after it was revealed he was an elite escort service client.
Spitzer, known for his rigorous enforcement of laws, once said, "You need to set the tone at the top… so that ethics becomes contagious."
Mark Sanford
Sanford, the then-Governor of South Carolina, disappeared for six days in 2009 before admitting he was in Argentina with his mistress. Sanford had previously scored 92 out of 100 on the American Conservative Union's scorecard.
Newt Gingrich
The former Speaker of the House admitted to an extramarital affair while leading the impeachment of President Bill Clinton. Gingrich once stated, "There's no question that at times in my life, partially driven by how passionately I felt about this country, I worked far too complex, and things happened in my life that were inappropriate.
David Vitter
The Louisiana senator admitted in 2007 to a severe sin after his phone number was linked to an escort service. Despite this, he was re-elected in 2010, proving that voters could look past his indiscretions.
Anthony Weiner
The former New York Congressman resigned in 2011 after a texting scandal tarnished his reputation. Weiner, who once had a high approval rating, struggled to recover his political standing.
Larry Craig
The Idaho senator was arrested for lewd conduct in a men's restroom in 2007. Craig, a vocal opponent of gay rights, pleaded guilty to the charge.
Paul Patton
The former Governor of Kentucky admitted in 2002 to an affair with a woman who accused him of abusing his power to ruin her business when their relationship ended. Patton was previously known for advocating integrity in politics.
Henry Hyde
In 1998, the Illinois congressman admitted to a 'youthful indiscretion' – an affair he had 30 years earlier. Ironically, Hyde was crucial in the impeachment proceedings against President Clinton.
Neil Goldschmidt
The former Governor of Oregon confessed in 2004 to an intimate relationship with a 14-year-old girl in the 1970s. Goldschmidt was hailed as a rising star in the Democratic Party until this revelation.
Mark Foley
The Florida congressman resigned in 2006 after it was revealed he had sent explicit messages to a former male page. Foley was a member of the Republican Party, known for its conservative stance on family values.
Jim McGreevey
The New Jersey governor resigned in 2004 after admitting to an affair with a male staffer. McGreevey, who was married with children, came out as gay during his resignation speech.
John Ensign
The Nevada senator admitted to an affair with a campaign aide in 2009. Ensign, a member of the Promise Keepers, a Christian group that promotes marital fidelity, later resigned from his position.
Bob Livingston
The Louisiana congressman was set to become Speaker of the House in 1999 but resigned after admitting to extramarital affairs. Livingston had been a vocal critic of President Clinton during his impeachment proceedings.
Gary Hart
The former Colorado senator and Democratic presidential candidate dropped out of the 1988 race after his affair with Donna Rice was revealed.
Gavin Newsom
The current California governor had an affair with his campaign manager's wife while serving as mayor of San Francisco in 2007. Newsom apologized for his actions and went through a period of personal reflection.
Arnold Schwarzenegger
Actor-turned-politician confesses to fathering a kid with his maid while married to Maria Shriver. Governor Schwarzenegger was in office.
John F. Kennedy
The beloved U.S. president had several alleged affairs, most famously with actress Marilyn Monroe. Despite this, JFK is still revered as one of the greatest presidents in American history.
Bill Clinton
Perhaps the most infamous, President Clinton was impeached in 1998 for lying about his affair with Monica Lewinsky.
Clinton, who once said, "I did not have intimate relations with that woman," was later acquitted by the Senate.
15 Richest U.S. Politicians Currently in Office
Welcome, dear reader, to the riveting world of riches and politics! Let us take an exhilarating ride through the financial landscape of U.S. politics. That's right, we're delving into the bank accounts of the very people you elected into office. Think of this as a hybrid of Forbes and C-SPAN, a curious combination.
The 5 Best Air Fryer Toaster Oven of 2023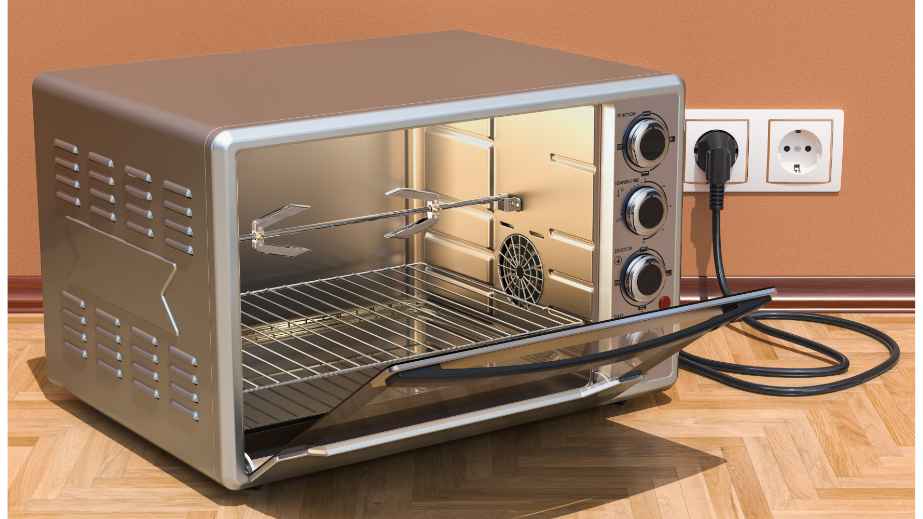 Do you love fried food but hate the unhealthy consequences? If so, an air fryer toaster oven may be the perfect appliance for you! These devices allow you to enjoy your favorite fried foods without all the added fat and calories. This post will examine five of the best air fryer toaster ovens. We'll discuss the features and benefits of each one so that you can find the perfect one for your needs!
The 5 Best Air Fryer Toaster Oven of 2023
20 U.S. Politicians Who Are Anti-LGBTQ
Welcome, dear readers, to our veritable who of political not-so-progressiveness. We're about to take you on a whirlwind tour of 20 US politicians who seem to have missed the memo that it's the 21st century!
20 U.S. Politicians Who Are Anti-LGBTQ
20 Most Annoying Politicians Currently in Office
Welcome, politics aficionados! Prepare to embark on an amusing yet slightly exasperating journey as we delve into the world of the 20 most annoying politicians in office. From mind-boggling statements to incessant political flip-flopping, these characters somehow manage to perplex, frustrate, and entertain us all simultaneously.
20 Most Annoying Politicians Currently in Office
The 12 richest American politicians currently serving in Congress
In the fiercely competitive and high-stakes world of American politics, wealth can often play a pivotal role. This article embarks on an intriguing exploration of the 12 richest American politicians currently serving in Congress.
The 12 richest American politicians currently serving in Congress