In a society where fame and fortune dominate the headlines, it's not often that we hear about celebrities who have a strong belief in faith. However, many famous figures in Hollywood regularly attend church services and openly discuss their spiritual practices.
These celebrities come from all walks of life, from actors and musicians to professional athletes and business moguls. Despite their busy schedules and demanding careers, they make time for worship and prioritize their spiritual well-being. Here are the 16 celebrities who go to church, highlighting their beliefs and their impact on their lives:
Chris Pratt
Chris Pratt, best known for his roles in Guardians of the Galaxy and Jurassic World, is a devoted Christian who regularly attends Zoe Church in Los Angeles.
Chris Pratt once quoted a bible verse: "If I were of this world, they would love me just like that, but as it is, I've chosen out of this world."
Carrie Underwood
Country music superstar Carrie Underwood is not shy about her faith and regularly shares Bible verses on her social media accounts.
She attends church with her husband, former professional hockey player Mike Fisher, and has even released a Christian album titled "My Savior". Underwood's newest record includes classic hymns like "How Great Thou Art" and "Amazing Grace." 
Justin Bieber
Justin Bieber may have had a tumultuous past, but he credits his faith for helping him turn his life around. The pop star is a regular attendee at Churchome and has even been in touch with his pastor, Judah Smith, for spiritual guidance, as he says the pastor always "puts our relationship first."
Bieber adds, however, that he was finally able to find one religious leader who never wanted anything from him except to help him rebuild his relationship with God.
Dwayne Johnson
Dwayne "The Rock" Johnson may be known for his tough exterior, but he is also a devout Christian who regularly attends church with his family.
In an interview with Oprah, he shared that his faith is a big part of his life and helps him stay grounded. "Hold onto that fundamental quality of faith," he says. "Have faith that on the other side of your pain is something good."
Selena Gomez
Another celebrity who attends Hillsong Church is singer and actress Selena Gomez. She has openly talked about her struggles with mental health and how her faith has helped her through tough times.
In December 2017, sources told PEOPLE that Gomez and Bieber even sought couples counseling from Lentz before they split for the final time in 2018.
Tim Tebow
Former NFL quarterback turned professional baseball player Tim Tebow is a well-known Christian athlete unafraid to speak about his faith.
He regularly attends church and has even started a foundation that focuses on helping needy children. In some ways, Tebow can use the Christian narrative of faith tested by trial to cope with adversity and thrive on it.
Tyler Perry
Filmmaker and actor Tyler Perry is known for his faith-based movies and TV shows, but he also practices what he preaches. He is an active member of his local church and has even built a studio complex on the grounds for faith-based productions.
Perry is a Christian and uses themes in his work to reflect Black Church culture. Black Christians are often underrepresented in media, so Tyler Perry uses his talents and name to write about the social and theological side of the Christianity that he has grown up with
Mark Wahlberg
Mark Wahlberg may have a tough guy persona, but he is also a devout Catholic who attends mass day-to-day. In an interview with The Guardian, he shared that his faith helps him stay focused and reminds him of what is truly important in life.
Wahlberg's faith has occasionally found its way into his work. In the 2022 film "Father Stu," which Wahlberg starred in and produced, the actor portrayed an amateur boxer-turned-Catholic priest. He is also a spokesperson for Hallow, a Catholic meditation, prayer, and sleep app.
Angela Bassett
Actress Angela Bassett has been vocal about her Christian faith throughout her career. She regularly attends church and has even played influential religious figures on screen, such as Coretta Scott King and Betty Shabazz.
She is a Pentecostal Evangelical Christian and a member of the West Angeles Church of God in Christ (Church of God in Christ) in Los Angeles.
Hugh Jackman
Australian actor Hugh Jackman is a devout Christian who regularly attends church with his family. In a 2015 interview, he identified as Christian but said his faith differs from his father's.
"He takes his religion very seriously and would prefer I attend church." "We've had discussions about our separate beliefs. He shared that his faith has guided his life and helped him make crucial decisions.
Denzel Washington
Actor Denzel Washington was raised in a religious household and continues to practice his faith as an adult. He has previously stated that prayer is a daily part of his life, and he regularly attends church services.
He is a Pentecostal Evangelical Christian and a member of the West Angeles Church of God in Christ in Los Angeles. He has considered becoming a preacher. He stated in 1999, "A part of me still says, 'Maybe, Denzel, you're supposed to preach. Maybe you're still compromising?
Jessica Simpson
Singer and fashion designer Jessica Simpson has been open about her Christian faith for many years. She attends church with her family and even released a Christian album titled "Rejoyce: The Christmas Album."
She attempted to launch her career as a Christian music singer and, at one point, completed a self-titled album of Christian music.
Tom Hanks
Actor Tom Hanks may not talk about his faith often, but he is a practicing Catholic who attends church regularly. In an interview with CNN, he shared that his faith has been a pillar of strength for him throughout his life.
While Hanks' family religious history was Catholic and Mormon, one journalist characterized Hanks' teenage self as being a "Bible-toting evangelical" for several years.
Reese Witherspoon
Actress and producer Reese Witherspoon has been open about her Christian faith and regularly attends church with her family.
She has even incorporated her beliefs into her work, producing a TV series titled "Shine On with Reese" that focuses on empowering women through faith. And in an interview with the LA Times published Thursday, Reese Witherspoon, 44, revealed that she believes in heaven and life after death.
Oprah Winfrey
Media mogul Oprah Winfrey may not attend church regularly, but she has been vocal about her faith and its role.
In an interview with The Huffington Post, she shared that she considers herself a "spiritual person" and believes in the power of prayer.
Zendaya
Actress and singer Zendaya is known for her talent, style, and activism, but she also identifies as a Christian. Growing up in the church, she has spoken about how her faith helps her stay grounded and navigate the challenges of fame.
She has also used her platform to spread positivity and inclusivity, which aligns with her Christian values. So, it's no surprise that she attends church regularly and isn't afraid to share her beliefs.
The Intersection of Faith and Fame
These celebrities, among others, exemplify that faith can be a guiding light amidst the flashing cameras of Hollywood.
Their spiritual journeys, diverse and profound, offer a fresh perspective on the intertwined worlds of entertainment and spirituality.
10 Celebrities Accused of Faking High-Profile Relationships
The world of celebrity relationships has always captivated the public's imagination. Fans eagerly immerse themselves in the love lives of their favorite stars, turning some couples into legendary icons of the entertainment industry.
10 Celebrities Accused of Faking High-Profile Relationships
12 Celebrities Who Regret Their Careers
Celebrity status is often considered the pinnacle of success in the glittering world of fame and fortune. Yet, beneath the surface, some stars deeply regret their career paths. This isn't a tale of failure but rather a surprising revelation about the unintended consequences of fame.
10 Controversial Statements by Celebrities That Broke the Internet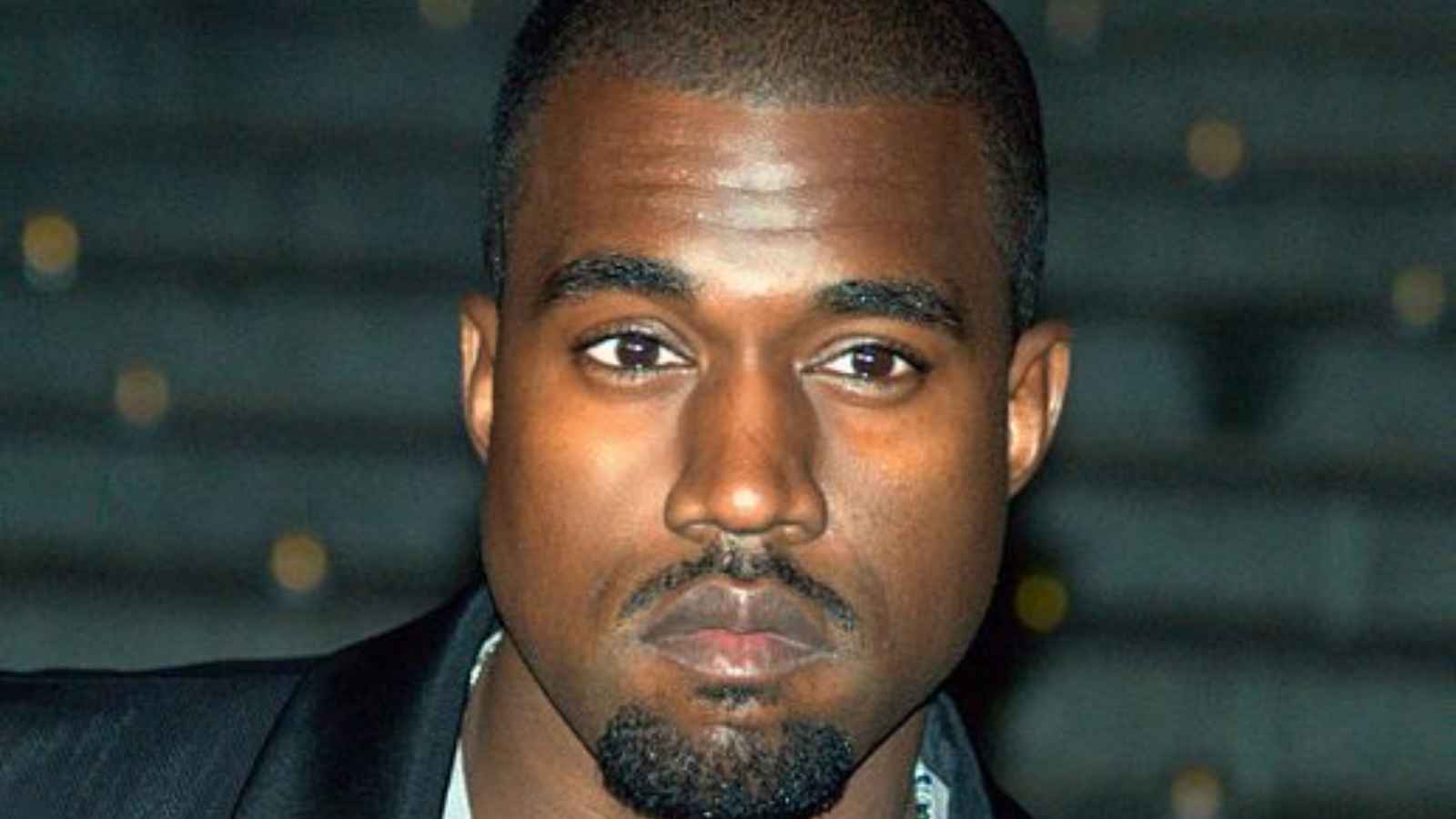 From Kanye West's provocative comments about slavery to Kevin Hart's homophobic tweets, some celebs are not afraid to speak their mind, even if it means ruffling a few feathers in the process. Here, we look at 10 of the most controversial things ever said by celebrities that broke the internet.
10 Controversial Statements by Celebrities That Broke the Internet
10 Most Overrated Celebrities Today. Do You Agree?
The factors that determine whether something is overrated are inherently subjective. A discussion took place on an internet forum surrounding this topic, and I found it quite interesting, especially with how many people unanimously answered "influencers." (Especially content creators and nepo babies.)