The world of fashion is an ever-evolving landscape that celebrates diversity and individuality. Among those who are breaking boundaries and reshaping societal norms are transgender models who are leaving a significant mark on the industry. These extraordinary individuals are not just renowned for their beauty but also for their courage and resilience in expressing their true identities. Their influence extends far beyond the runway, inspiring millions worldwide.
Carmen Carrera
Carmen Carrera, a renowned name in the fashion industry, is known for her stunning beauty and advocacy for transgender rights.
From her rise on "RuPaul's Drag Race" to becoming a beacon of inspiration within the transgender community, Carrera continually breaks barriers in the industry.
Amanda Lepore
Amanda Lepore is an international icon renowned for her looks and style. She has worked with some of the most influential photographers in fashion. She is also a recording artist, having released many albums.
Her work as a model and advocate for the transgender community has further propelled her to stardom and beyond.
Andreja Pejic
After success as a male runway model, Andreja Pejić underwent sex reassignment surgery in 2014. Since then, she has become a passionate advocate for transgender rights and is now at peace with her true self.
"I've always dreamed of embracing my femininity," she shared. "One of my earliest memories involves twirling around in my mother's skirt, pretending to be a graceful ballerina."
Isis King
Isis King rose to national prominence as the pioneering transgender woman on America's Next Top Model. With her timeless presence and enduring impact, she fondly describes herself as the "Kate Moss of trans models," attributing her influence to her petite stature and longevity in the industry.
Candy Darling
Candy Darling, a prominent American transgender actress, and model, made her mark in the New York City art scene during the late 1960s. She became a muse for Andy Warhol, starring in his films and inspiring The Velvet Underground's songs.
With her powerful presence and unapologetic display of femininity, Darling paved the way for transgender visibility and acceptance in entertainment.
Octavia St. Laurent
Octavia Laurent, a trans icon, confidently embraces her gender identity." I have successfully combined the strength and beauty of both genders, contributing to my personal and professional success throughout the years.
Embracing who I am has brought me fulfillment and kept me thriving. I wholeheartedly love and accept myself and wouldn't change a thing."
Hari Nef
Nef has spoken publicly about her experience as a transgender woman in the industry. "I think we're entering a new era where everyone's identities are being recognized and respected," she said in an interview with Elle.
"The essential part of my work is to show that trans people are as human and complex as everyone else."
Caroline Cossey
Cossey, sometimes called the world's first transgender supermodel, has been helping to normalize trans identities in the fashion industry since she was outed in 1981. In an interview with Harper's Bazaar, Cossey said, "My mission has always been to break down barriers and help progress society into a more accepting place for everyone—regardless of gender, sexuality, or skin color."
She hopes her story will inspire other trans people to be true to themselves.
April Ashley
April Ashley was among the first to transition into the public eye. In 2012, she became a Member of the Order of the British Empire for her outstanding contribution to LGBT rights. Speaking about being trans in a 2011 interview with The Sunday Times, Ashley said, "It's been hard at times, but I'm proud that I've been able to open doors and make it easier for other people."
Lea T
"We are all unique individuals and don't need to fit into a specific mold, says Lea T. "In the realm of beauty, adhering to societal beauty standards makes us prisoners of an icon or a fixed notion of beauty.
Instead, we should focus on truly understanding and appreciating a person from within."
Harisu
"Be confident and trust your heart," says Harisu. Identity has no boundaries; it's all about how you define yourself." She continues, "The world is changing, but the only way forward is to create a new definition of beauty and never give up on living your life proudly and authentically.
Jamie Clayton
"Beauty is truly in the eye of the beholder," says Jamie Clayton. "We are all perfect and enough as we are, regardless of what society tells us. Being yourself doesn't mean trying to blend in; it means having the courage to stand out."
She believes we should never be ashamed of who we are, though sometimes difficult.
Roberta Close
Roberta Close, a trailblazing transgender model, made history as the first transgender woman to grace the pages of Playboy magazine in Brazil. Close's international fame stems not only from her elegant beauty but also from her unwavering dedication to transgender rights.
Juliana Huxtable
Jul Huxtable shared her experience of being born intersex, expressing, "I felt constrained to either be regarded as an abnormality or a peculiar boy." She has emerged as a prominent figure in the art scene, fearlessly exploring themes of sexual and gender identity.
Nong Toom
Nong Toom was born in Thailand in 1976 and faced the harsh realities of gender dysphoria. Despite this, she persevered and became a renowned Muay Thai boxer.
In 2002, she underwent sex reassignment surgery and went on to pursue her dream of becoming an actress. She has starred in many films that have shed light on transgender issues.
Bibiana Fernández
Bibiana Fernández is a transgender actress, director, and writer from Spain. She was the first Spanish trans woman nominated for an Academy Award in 2019 for her work on the movie 'The Girl in the Photographs.'
Her goal has been to use her platform to shed light on the challenges faced by trans people in Spain and beyond.
Jenna Talackova
Canadian transgender model Jenna Talackova is an LGBTQ rights activist and the first trans woman to compete in the Miss Universe Canada pageant. After being barred from competing due to gender identity, she took legal action against the competition organizers and won in 2012.
Since then, she has become a voice for transgender visibility and acceptance worldwide.
Geena Rocero
During her 2014 TED talk, Geena Rocero bravely revealed her transgender identity: "I felt an immense sense of liberation as I embraced my true self, leaving no room for retreat."
Choi Han-bit
Ch Han-bit, a rising model, underwent gender reassignment surgery in 2007 and now advocates for transgender visibility and rights.
Ines Rau
Ines Rau has made history as the first transgender model to pose for Playboy Magazine. She is an influential figure in the fight for LGBTQ rights, and she hopes that her visibility will help other trans individuals accept themselves and find confidence in their identities.
13 Iconic Movie Roles Where Actresses Masterfully Played Male Characters
From Shakespearean times to contemporary cinema, there have been instances where actresses have stepped into male roles, shattering the traditional boundaries of gender. The commitment, hard work, and sheer artistry required for such functions make these performances stand out. Here are ten instances where leading actresses dazzled audiences with their transformative roles.
8 Best Dog Backpacks for Hiking and Outdoor Adventures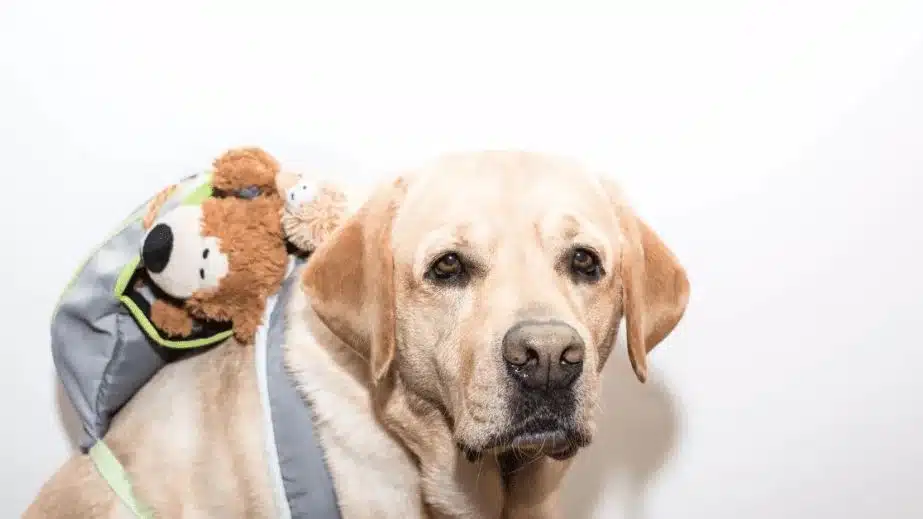 Dog backpacks – a convenient solution for carrying your dog's supplies and personal belongings during outdoor adventures.
8 Best Dog Backpacks for Hiking and Outdoor Adventures
The 15 Hottest Miss America Winners
Welcome to a celebration of beauty, intellect, and charisma as we take on a journey to revisit the 15 hottest Miss America winners throughout the pageant's illustrious history. These women are renowned for their physical attractiveness and abilities to captivate audiences with their unique personalities and talents.
10 Most Reclusive Celebrities Embracing Private Living Over the Spotlight
According to public observation, he's stated that he loves acting but hates having to talk about it. He's allegedly given interviews proving this accurate and makes a pointed effort to stay out of the spotlight. There's nothing wrong with avoiding talking about work.
10 Most Reclusive Celebrities Embracing Private Living Over the Spotlight
12 Celebrities Who Regret Their Careers
Celebrity status is often considered the pinnacle of success in the glittering world of fame and fortune. Yet, beneath the surface, some stars deeply regret their career paths. This isn't a tale of failure but rather a surprising revelation about the unintended consequences of fame.