In the quest for optimal health, we often strive to incorporate foods that appear to be beneficial. However, not all foods that seem healthy genuinely are. This can be attributed to misleading food labels, hidden sugars, and a lack of understanding about nutritional content.
Here are 15 common foods that, despite their seemingly healthy facade, might not be as good for you as you think. Let's delve into the surprising truth behind these seemingly healthy foods.
Granola
Granola is typically promoted as a healthy food, although it often contains extra sugars and oils. These components may boost calories, making it a poor option for dieters.
Diet Sodas
Diet sodas may seem like a healthier option because they boast zero-calorie content. However, artificial sweeteners may alter the body's capacity to regulate calorie intake depending on food sweetness, causing weight gain.
Low-Fat Yogurt
Marketing often paints low-fat yogurt as a healthier choice, but when fat is removed from these products, sugar is usually added to enhance flavor, which can lead to an increase in calorie consumption.
Fruit Juice
Many people consider fruit juice a healthy choice due to its fruit content; however, it can contain as much sugar as sodas and lacks the fiber found in whole fruit that aids digestion.
Energy Bars
Designed for athletes needing a quick energy boost, these bars are heavily processed and often contain high sugar. For everyday snacks, they can pile on the calories.
Gluten-Free Packaged Foods
Just because something is gluten-free doesn't make it automatically healthier. These foods often replace gluten with various unhealthy ingredients and are often high in added sugars and unhealthy fats.
Smoothies
Pre-made or store-bought smoothies often contain high sugar levels, and sometimes even ice cream or sherbet, which can turn a potentially healthy drink into a calorie bomb.
Salads with Creamy Dressings
While salads can be packed with healthy vegetables, adding creamy dressings can significantly increase their calorie and fat content.
Dried Fruit
Dried fruit can be high in fiber and nutrients, but it is often sweetened with added sugar and can be high in calories due to its concentrated nature.
Veggie Chips
While the name might make them seem healthy, these are still chips and often contain as much fat and calories as regular potato chips.
Agave Nectar
Often marketed as a natural and healthy sweetener, agave nectar is very high in fructose. This might increase belly obesity and insulin resistance.
Trail Mix
Many store-bought versions are loaded with extra sugar and oils, raising the calorie content.
Fat-Free Foods
Fat-free doesn't mean calorie-free. These foods often replace fats with sugar, starch, or artificial ingredients, which can lead to weight gain.
Instant Oatmeal
While oats are a healthy choice, many instant varieties contain added sugars. Stick with plain oats for a healthier option.
Pre-made Sandwiches
These convenient lunch options often contain high sodium, sugar, and unwanted additives. Making your sandwich at home allows for healthier ingredient control.
Source:
Henry Ford Health: 10 Foods That Seem Healthy But Aren't
The Best 40th Birthday Ideas For Epic Celebration in Style
Turning 40 is a significant milestone in one's life, one that calls for a memorable celebration. As someone who has been through this incredible rite of passage, I can assure you that planning a unique and uplifting 40th birthday party is an opportunity to show appreciation for all the experiences, lessons, and relationships that have brought you to this point in life.
The Best 40th Birthday Ideas For Epic Celebration in Style
5 Best Quiet Blenders of 2023
Do you want a blender that won't annoy your peace and quiet? You're in luck if so! We will talk about some of the top silent blenders in this article. Due to their design, these silent blenders make very little noise, so you may mix without worrying about upsetting anyone around.
We'll also go over some characteristics you need to consider while looking for a blender that is soundproof. Read on if you're interested in learning more about Quiet Blenders or searching for a new blender.
16 Foods That Will Give You Serious Childhood Nostalgia
Embark on a delicious journey down memory lane with our list of 16 foods to stir your childhood nostalgia. Once the highlight of school lunches and weekend snacks, these timeless treats might not be gourmet, but they are filled with an irresistible magic that transports you back to simpler times.
16 Foods That Will Give You Serious Childhood Nostalgia
13 Foods You Are Eating That Are Gradually Destroying Your Brain
Your brain is the control center of your body, and it needs the right fuel to work properly. Like an expensive car, your brain functions best when it gets only premium fuel. Unfortunately, some foods we consume daily could be the equivalent of pumping our brains with low-grade gasoline.
Here are 13 common foods that, unbeknown to many, maybe slowly eroding your cognitive capabilities and overall brain health.
13 Foods You Are Eating That Are Gradually Destroying Your Brain
15 Eating Habits That Are Destroying Your Body Without You Knowing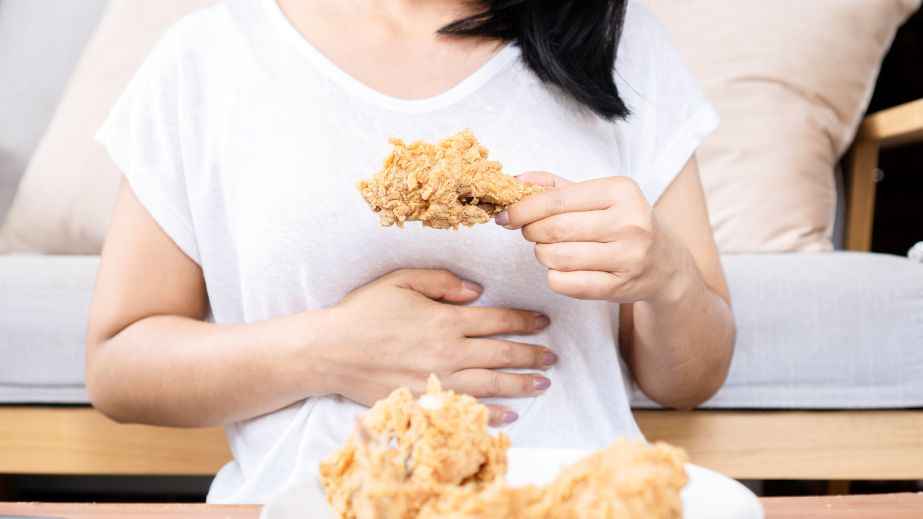 Ladies and gentlemen, brace yourselves because we are about to embark on a culinary reality check that might rattle your tastebuds. We all love to indulge in a decadent cheesecake at midnight or those crispy, salty, oh-so-addictive fries. But guess what? These delightful indulgences might be the Trojan horses of our diet, sneaking in harm while we savor their deliciousness.
15 Eating Habits That Are Destroying Your Body Without You Knowing