It's no secret that food is the fuel that runs our bodies, but have you ever stopped to consider the impact of your dietary choices on the most critical organ in your body – your brain? While we often pay heed to the physical implications of our diet, we tend to overlook the profound influence it wields over our cerebral well-being.
This piece intends to shed light on 12 common foods that, while seemingly innocuous, may be secretly damaging your brain. Join us as we traverse the nuanced landscape of nutrition, aiming to foster a more conscious relationship between your plate and your cognitive health.
Sugary and Processed Foods
Regularly consuming sugary treats, high-fructose corn syrup, and heavily processed foods may lead to inflammation and oxidative stress, harming brain cells. These foods are typically high in empty calories and lacking essential nutrients. Over time, a diet rich in these items can contribute to weight gain and increase the risk of chronic conditions such as type 2 diabetes and cardiovascular diseases.
In addition to the direct impact on brain health, the constant spikes and crashes in blood sugar levels can negatively affect mood and cognitive function. Choosing whole, unprocessed foods with natural sugars and nutrients can promote better brain health and overall well-being.
Trans Fats
In fried foods, baked goods, and processed snacks, trans fats can contribute to cognitive decline and increase the risk of neurodegenerative diseases. These harmful fats raise bad cholesterol (LDL) levels and lower good cholesterol (HDL), leading to an unfavorable balance for heart health.
Regarding brain function, trans fats can impair blood flow in the brain and reduce the flexibility of cell membranes, hindering communication between brain cells. By avoiding trans fats and opting for healthier fats like those found in avocados, nuts, and olive oil, we can support our brain's cognitive abilities and protect against potential neurological disorders.
Artificial Sweeteners
While they provide fewer calories, some studies suggest that artificial sweeteners may interfere with brain signals and lead to overeating. These zero-calorie substitutes can disrupt the brain's natural ability to regulate food intake and may even alter the gut microbiota, potentially impacting overall health.
People who regularly consume artificial sweeteners may crave more sweet and high-calorie foods, leading to unhealthy eating habits. Moderation is key and for those seeking a sugar alternative, natural options like stevia or monk fruit can be better choices to satisfy sweet cravings without potentially harmful effects on brain function.
High-Sodium Foods
A diet high in sodium may lead to hypertension, negatively affecting blood flow to the brain and increasing the risk of cognitive impairment. Excessive sodium intake can lead to fluid retention, causing elevated blood pressure that strains blood vessels throughout the body, including those in the brain.
Over time, this can lead to reduced cerebral blood flow and impaired cognitive abilities. Cutting back on processed and salty foods and choosing fresh, whole ingredients can help maintain healthy blood pressure and support proper brain function.
Alcohol
Excessive alcohol consumption can damage brain cells and impair cognitive function over time. Alcohol is a neurotoxin that can lead to brain shrinkage, affecting memory, attention, and decision-making abilities. Chronic alcohol abuse can also lead to nutritional deficiencies, particularly in B vitamins and other essential nutrients crucial for brain health.
Limiting alcohol intake to moderate levels or avoiding it altogether can protect the brain from long-term damage and support overall mental well-being.
Processed Meats
Preservatives and additives in processed meats have been associated with inflammation and potential harm to brain health. Sodium nitrites and nitrates, commonly used in processed meats, can generate reactive nitrogen species in the body, contributing to oxidative stress and inflammation.
Additionally, high consumption of processed meats has been linked to an increased risk of certain cancers, which can indirectly affect brain health. Choosing lean, unprocessed protein sources like poultry, fish, legumes, and nuts can provide essential nutrients without the potential adverse effects on brain function.
High-Mercury Fish
Some fish, like sharks, swordfish, and king mackerel, contain high levels of mercury, which can be harmful to the brain if consumed frequently. Mercury is a toxic heavy metal that can accumulate in the brain and nervous system, leading to cognitive impairment, memory problems, and even neurological disorders.
Pregnant women and young children should be especially cautious, as mercury exposure during critical developmental stages can have long-lasting effects on the brain. Opting for low-mercury fish like salmon, sardines, and trout can still provide valuable omega-3 fatty acids without the risk of excessive mercury exposure.
Refined Carbohydrates
Foods made with refined grains, such as white bread and pastries, can lead to blood sugar spikes and negatively affect brain health. Refined carbohydrates are quickly broken down into sugar, causing rapid increases in blood glucose levels and energy crashes. This rollercoaster effect can lead to mental fatigue, difficulty concentrating, and mood swings.
Additionally, diets high in refined carbohydrates have been associated with an increased risk of cognitive decline and dementia. Choosing whole grains, such as quinoa, brown rice, and oats, can provide sustained energy and support stable blood sugar levels for better brain function.
Caffeine and Energy Drinks
While moderate caffeine consumption can have some benefits, excessive intake or reliance on energy drinks may negatively impact sleep and cognitive function. Caffeine is a central nervous system stimulant that can improve alertness and focus in moderation. However, consuming too much caffeine can disrupt sleep patterns, leading to sleep deprivation, impairing cognitive abilities and memory consolidation.
Energy drinks, in particular, can contain high levels of caffeine and other stimulants that may lead to jitteriness, increased heart rate, and potential adverse effects on mental well-being. Balancing caffeine intake and healthier alternatives like herbal teas can support brain health and sleep quality.
Fast Food
High in unhealthy fats and sodium and low in nutrients, fast food can be detrimental to overall health, including brain health. Regularly consuming fast food has been associated with an increased risk of obesity, cardiovascular diseases, and diabetes, which can negatively impact brain function over time.
The lack of essential nutrients in fast food can deprive the brain of vital elements for optimal performance. Preparing homemade meals with fresh, whole ingredients is a better way to ensure a balanced diet that supports brain health and overall vitality.
Processed Cheese and Dairy Products
High in saturated fats and preservatives, processed dairy products may contribute to inflammation and negatively affect brain health. The excessive consumption of saturated fats, commonly found in processed cheese and some dairy products, can increase LDL cholesterol levels and promote inflammation in the body, including the brain.
Chronic inflammation has been linked to various neurological conditions and cognitive decline. Opting for low-fat or plant-based alternatives like almond or soy milk can provide essential nutrients without the potential adverse effects of excessive saturated fat intake.
Diet Sodas
Although they are low in calories, the artificial sweeteners in diet sodas have been linked to potential adverse effects on the brain. Some studies suggest that frequent consumption of diet sodas may be associated with an increased risk of stroke and dementia. While more research is needed to understand the link fully, it's clear that relying on diet sodas as a substitute for sugary beverages is not a healthy choice.
Drinking water, herbal teas, or naturally flavored water with slices of fruits can be refreshing alternatives that support brain health and overall hydration.
15 Stupid American Foods Nobody Wants to Eat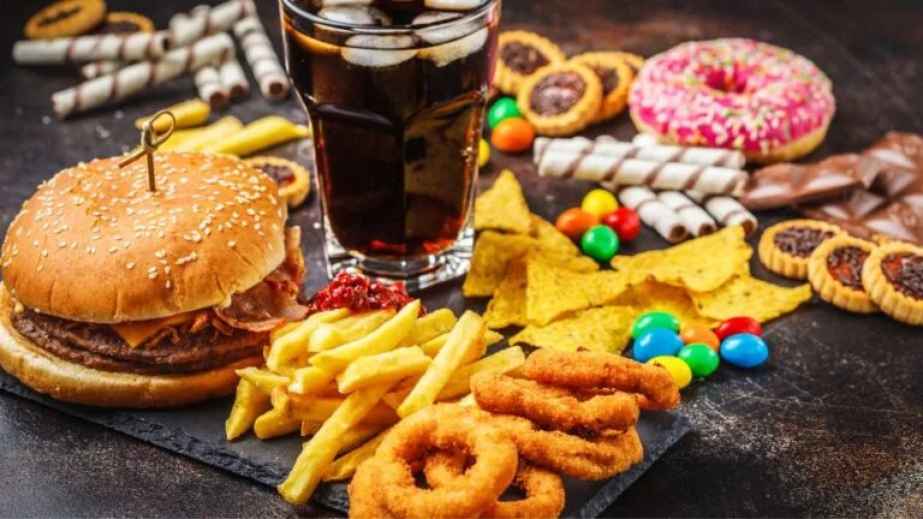 Navigating the complex world of food marketing can be challenging, especially when so-called 'healthy' products may not always be beneficial. In our pursuit of wellness, we aim to demystify some of these 'health foods' by providing clear nutritional facts for each item on this list.
15 Stupid American Foods Nobody Wants to Eat
The 13 Best Calming Dog Beds of 2023
Dogs are usually very happy creatures; however, they can have their anxieties.
The 13 Best Calming Dog Beds of 2023
20 Quintessentially American Foods That Will Make Foreigners Gag and Cringe!
Food has the power to bring people together, but certain dishes can be unsettling for people from different cultures. American cuisine is distinct, often featuring dishes that may seem peculiar to those who are not accustomed to it.
20 Quintessentially American Foods That Will Make Foreigners Gag and Cringe!
15 Stupid and Unhealthy Foods Americans Should Stop Eating (and Why)
In today's fast-paced society, convenience often trumps health regarding food choices. However, many foods Americans regularly consume contribute to weight gain and pose serious health threats.
15 Stupid and Unhealthy Foods Americans Should Stop Eating (and Why)
30 Things Americans Do That Are Seen as Disrespectful in Other Countries
As we journey across the globe, it's important for us to understand and respect the diverse cultures and customs we encounter. Certain behaviors that are considered polite in the United States can be seen as offensive or discourteous elsewhere. In this light, we've compiled a list of 30 everyday habits of Americans that could be perceived as rude in other nations.
30 Things Americans Do That Are Seen as Disrespectful in Other Countries