Embarking on a garage sale adventure can feel like a real-life treasure hunt, a delightful dive into a sea of nostalgia, practicality, and hidden gems. Whether you're a seasoned bargain hunter or a newcomer to second-hand shopping, your quest for unique finds can be remarkably rewarding.
From vintage collectibles to handy tools, this piece, "Garage Sale Essentials: 20 Things to Always Keep an Eye Out For," will serve as your trusty compass, steering you toward the most valuable and practical treasures tucked away in dusty corners.
Vintage Furniture
Garage sales are treasure troves for antique and vintage furniture enthusiasts. These pieces often carry a rich history and unique character, making them ideal for adding a touch of personality to your home. While some may require restoration, they can be transformed into stunning gems with a little effort and creativity.
Whether it's a rustic farmhouse table or a mid-century modern chair, garage sales offer an affordable way to acquire timeless pieces that can become the focal point of any room.
Tools
Building or expanding your toolbox doesn't have to break the bank. Garage sales frequently feature an assortment of tools that people no longer need. This presents an excellent opportunity to acquire quality tools at a fraction of their retail price. From hammers and wrenches to power drills and saws, you can find a wide range of tools that will be useful for various DIY projects.
Vinyl Records
The resurgence of vinyl records has led to a renewed interest in classic albums. Garage sales often yield hidden treasures, with sellers offering well-preserved vinyl records that can enhance your music collection. Whether a rock, jazz, or classical music fan, you may stumble upon timeless classics and rare finds that provide an authentic and nostalgic listening experience.
Books
Secondhand books are a literary enthusiast's dream come true. At garage sales, you can unearth beloved classics and rare and out-of-print volumes that are otherwise hard to find. Building a personal library with unique editions and diverse genres becomes affordable and exciting through garage sale discoveries.
Kitchenware
Vintage Pyrex, cast iron skillets, and other secondhand kitchenware not only serve functional purposes but also add a touch of charm to your kitchen. Garage sales offer an array of kitchen items, allowing you to curate a kitchen with a mix of modern and vintage pieces, enhancing aesthetics and functionality.
Gardening Equipment
Transforming your garden on a budget is made easier by garage sales. You can find garden tools, pots, and planters at a fraction of their retail cost. These secondhand gardening essentials allow you to cultivate your outdoor space with style and practicality.
Board Games
Classic board games are always in demand for family fun nights or social gatherings. When scouting garage sales, check the box to ensure all pieces are intact. Finding these games can save you money while providing hours of entertainment.
Costume Jewelry
While garage sale jewellery may mostly consist of costume pieces, there's a chance of discovering genuine gems in the collection. Exploring these sales can be a delightful hunt for unique accessories that complement your style.
Artwork
Original artwork or prints can be budget-friendly decor options found at garage sales. They offer a chance to decorate your home with unique pieces that reflect your taste and individuality without breaking the bank.
Sports Equipment
From bikes to baseball gloves, gently used sports equipment can be a practical find at garage sales. Look for items with plenty of life left in them, allowing you to pursue athletic interests without a hefty investment.
Vintage Clothing
Vintage clothing enthusiasts can score unique additions to their wardrobes at garage sales. Whether you're looking for a statement piece or aiming to resell vintage fashion, these sales offer a diverse selection of clothing from different eras.
Children's Toys
Garage sales are a hit for parents and caregivers searching for gently used, high-quality toys for their children. You can discover toys that entertain and educate while saving on expenses.
Craft Supplies
Crafting enthusiasts can find a wealth of materials at garage sales, from yarn and scrapbooking supplies to paints and fabrics. These discounted supplies enable you to embark on creative projects without overspending.
Holiday Decorations
Garage sales are seasonal goldmines for holiday decorations. Whether you're preparing for Christmas, Halloween, or other festivities, you can often find a wide range of decorations in good condition to make your home festive and welcoming.
Electronics
Vintage electronics like record players and vintage cameras occasionally appear at garage sales. While these items may require some refurbishment, they can be valuable additions to collections or unique decor pieces.
Camping Gear
Adventurers can find camping gear at garage sales, but it's important to inspect the condition thoroughly before purchasing. Quality tents, sleeping bags, and camping accessories can often be acquired at a fraction of their retail prices, making outdoor adventures more accessible.
Puzzles and LEGO
Puzzle and LEGO enthusiasts can rejoice at garage sales, where these items are often available at a fraction of their retail prices. Be sure to check that all pieces are included to avoid any disappointment.
Musical Instruments
While rarer to find, musical instruments occasionally pop up at garage sales. Whether you're a budding musician or a collector, these sales may present a unique opportunity to acquire instruments that suit your interests and budget.
Ceramics and Pottery
Handmade or vintage ceramics and pottery can add a unique touch to your home decor. Garage sales often feature a variety of artistic creations, allowing you to infuse your living space with character and craftsmanship.
Recorded Media
For media enthusiasts, garage sales offer a treasure trove of CDs, DVDs, Blu-rays, and even old VHS tapes at significantly reduced prices. It's a cost-effective way to build or expand your entertainment collection with various titles spanning different genres and eras.
Garage sales are excellent venues for discovering a wide range of items that can enhance your home, hobbies, and collections while being budget-friendly. Be sure to exercise diligence in inspecting items to ensure they meet your standards and are in good condition before purchasing.
31 Forgotten Household Items from the Past
The blueprint of the quintessential American home has undeniably evolved over the decades. Whether you attribute it to the leaps in technology or the shifting sands of aesthetic tastes, the fact remains: items once deemed as household staples have now drifted into obscurity.
31 Forgotten Household Items from the Past
299 Essential Household Things To Buy for a New House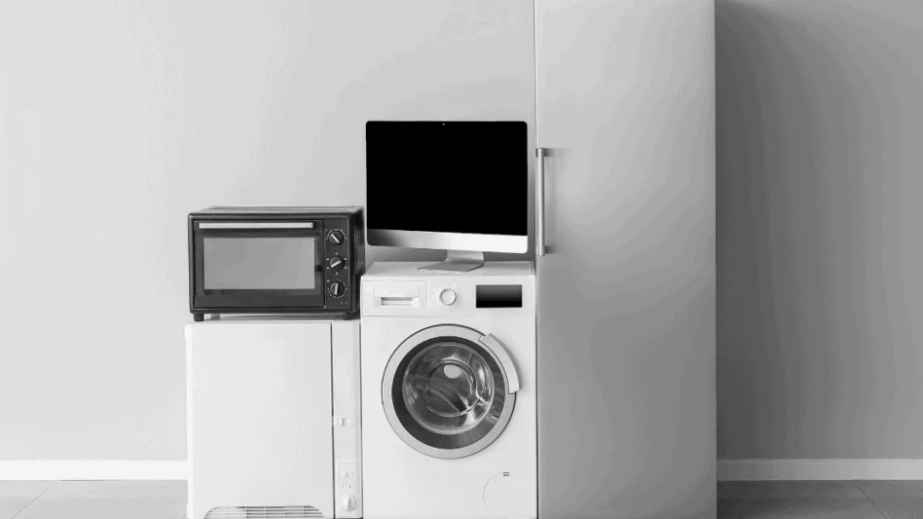 Whether you are just starting out on your own or living in the same place for years, these essential things to buy for a new house will make your life easier and help you maintain a healthy lifestyle.
299 Essential Household Things To Buy for a New House
15 Unpopular Yet Incredibly Useful Items Making Their Way Onto Every Home Upgrade Wish List
Home upgrades are a great way to improve the look and feel of your home and increase its value. With the increasing popularity of online shopping, there are now more options than ever before for upgrading your home. In particular, Amazon has become a hub for home improvement, with a wide selection of perfect products for any budget. From smart home devices to kitchen gadgets, there is something for everyone.
15 Unpopular Yet Incredibly Useful Items Making Their Way Onto Every Home Upgrade Wish List
Here's the Impact of Using 5 Types of Reusable Items
Plastics are convenient for packaging but can harm the environment and human health. In 2021, an estimated 583 billion plastic bottles were produced, totalling 100 billion more than in 2017. The practice of reusing items can have a positive impact on the environment because it helps to reduce air, land, and water pollution.
Here's the Impact of Using 5 Types of Reusable Items
30 Home Improvements That Will Double the Value of Your Home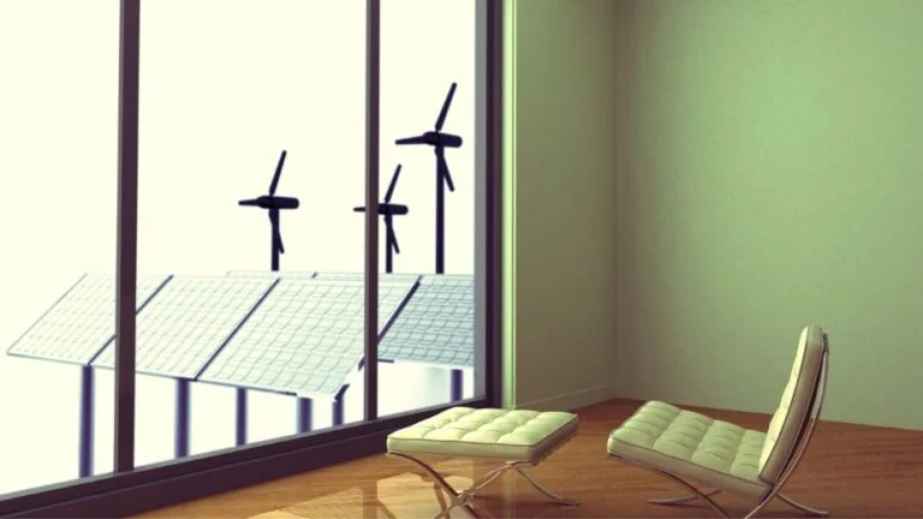 Unlocking the true potential of your home while maximizing its value is a homeowner's ultimate quest. This comprehensive guide delves into the art of transformation, presenting 30 meticulously curated home improvements that can enhance your living space and double the value of your property.
30 Home Improvements That Will Double the Value of Your Home