Life is a journey filled with unexpected surprises and unpredictable twists. Amidst the relentless hustle and bustle of our daily lives, it is crucial to pause and reflect on the undeniable truths we all inevitably encounter.
Accepting these realities can be challenging, as they often entail acknowledging uncomfortable aspects of existence. Nevertheless, they persist, and embracing them empowers us to face whatever lies ahead. Here are 19 profound truths that may not be easy to embrace, yet they offer invaluable insights for all.
You're going to die, and you have no idea when
While mortality is an inevitable truth, the mystery of when it will embrace us remains. We may strive to lead a wholesome existence and plan for the unknown, yet ultimately, life's path is unpredictable and finite.
It becomes paramount to relish every precious moment on this earthly sojourn, for we cannot fathom when our voyage will conclude.
Everyone you love is going to die, and you don't know when
One of life's harsh truths that often goes unacknowledged is the inevitability of losing those we hold dear. Death, an integral part of the human experience, forces us all to confront its stark reality. It presents a formidable challenge, leaving us uncertain about the departure of loved ones or how much time we have left with them.
Sadly, such predictions elude us, underscoring the importance of cherishing and embracing every moment we have with our family and friends while they are still by our side.
Your material wealth won't make you a better or happier person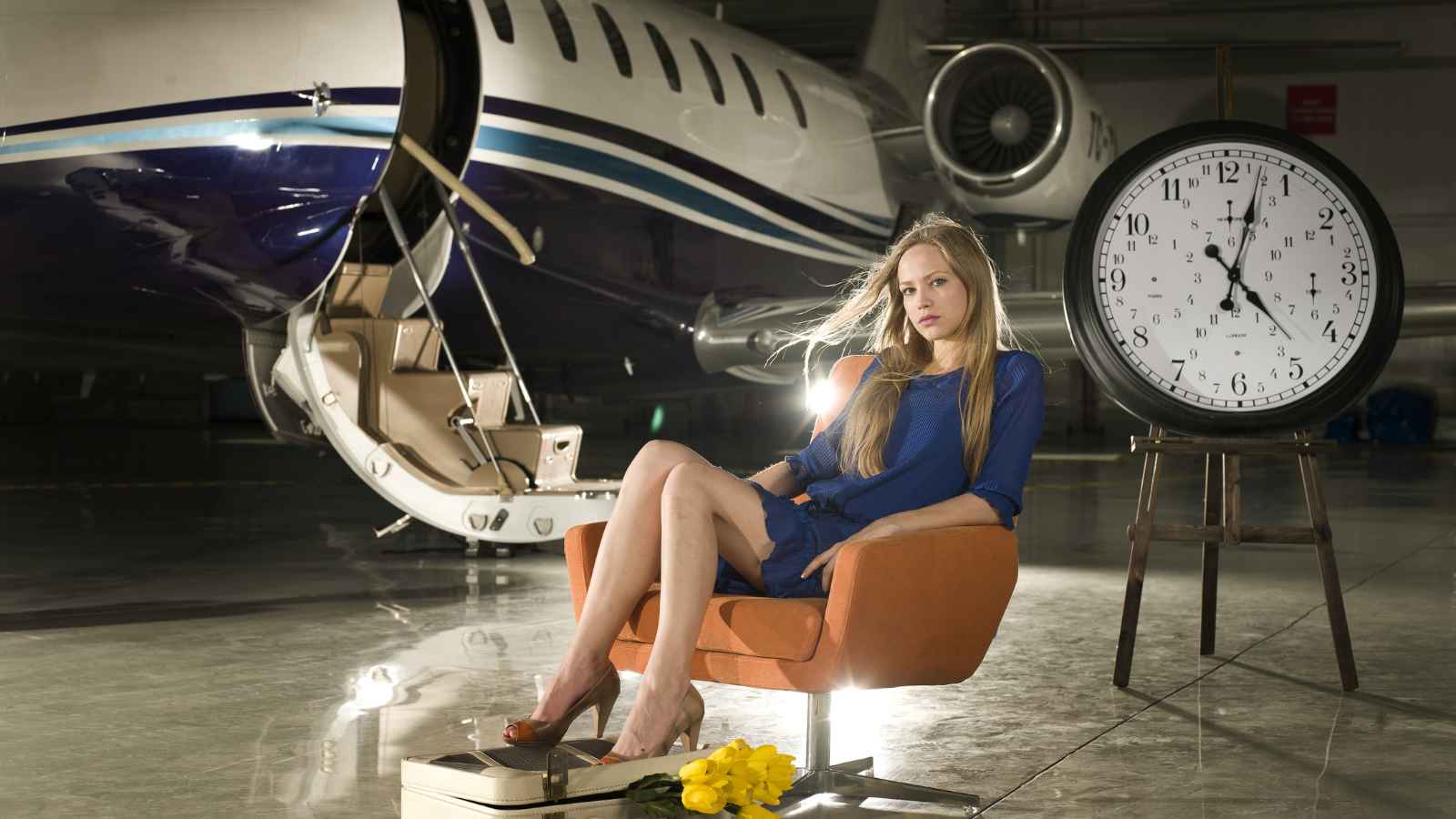 You know what they say—money just can't they hit the nail on the head! No matter how many fancy cars or shopping sprees you have, they won't truly make your life better or happier. It's the simple pleasures—spending time with loved ones, exploring nature, and getting lost in a good book—that bring us real joy and fulfillment.
So, don't let your bank account define your worth or happiness. Invest in the things that truly matter, and you'll be richer than any millionaire! 😉🌟
Your obsession with finding happiness is what prevents its attainment
Our relentless pursuit of happiness often blinds us to its actual grasp. We fool ourselves into thinking that if we work harder, land a dream job, or find our soulmate, contentment will shower upon us.
Alas! Reality is a trickster – dissatisfaction lingers, no matter how we strive. Our obsession with perfection becomes a barrier to truly attaining it.
Donating money does less than donating time
Donating money is an admirable act of kindness, but it can be argued that donating time has a greater impact on the recipient and the donor. Donating time allows for a more personal connection to be made between two people, fostering understanding and empathy.
It also allows for tangible changes to be seen in the person or community receiving aid. In comparison, money donations can often feel like a faceless transaction with little personal connection or satisfaction from either side.
You can't make everyone happy, and if you try, you'll lose yourself
It is a harsh reality that no one can make everyone happy, and if they try too hard, they will end up losing themselves in the process. People often think that if others are not happy with them, then something must be wrong with them, but it is important to remember that you cannot always please everyone.
Trying to be someone else or satisfy everyone around you will only lead to frustration and unhappiness. It is essential to take care of your own happiness first and accept that sometimes pleasing others isn't always possible, no matter how hard we try.
You can't be perfect, and holding yourself to unrealistic standards creates suffering
We all strive for perfection in everything we do, but the truth is that it's impossible to be perfect. Although having high standards can bring out your best work, holding yourself to unrealistic standards can create unnecessary suffering.
When you're constantly striving to be perfect, you set yourself up for failure, which can lead to disappointment, frustration, and even depression. To avoid this kind of suffering, it's important to accept that perfection is an impossible goal and instead focus on doing your best with what you have.
Your thoughts are less important than your feelings, and your feelings need acknowledgment
It is true that our thoughts are less important than our feelings, and it is essential to acknowledge the signals that our emotions are sending us instead of ignoring them. Our feelings can be indicators of what we need in life, and they should not be disregarded.
Even though it can be difficult to confront uncomfortable emotions, doing so can help us understand ourselves better and make more productive choices. Acknowledging and accepting our feelings allows us to gain insight into our needs and how we can best meet them.
Your actions speak louder than your words, so you need to hold yourself accountable
Remember, your actions have a voice of their own, so it's important to hold yourself accountable for the choices you make in life. We all face tough realities that we'd rather avoid, but taking responsibility and facing them head-on is the key to breaking free from fear and doubt.
Embracing ownership of your actions is crucial for personal growth and moving forward. Let's do this!
Your achievements and successes won't matter on your deathbed
No matter how many achievements or successes one has accomplished over the course of their life, none of it will matter when they reach their deathbed. At that point, all that matters is the peace and fulfillment a person feels about having lived a meaningful life.
No awards or accolades will give them lasting comfort; only knowing they fulfilled their life's purpose to its fullest can bring solace in those last moments.
Your talent means nothing without consistent effort and practice
True talent, while impressive, remains hollow without consistent effort and dedicated practice. Many misconstrue talent as a guaranteed path to success, but without the sweat of hard work, those innate abilities fall short.
Mere proficiency is not sufficient; truly standing out demands exceeding expectations. To differentiate yourself from your peers, you must approach every task with unwavering commitment and a relentless desire to excel. The pursuit of constant practice and unwavering dedication serves as the cornerstone of achievement, illuminating your unwavering commitment and fiery passion.
Now is the only time that matters, so stop wasting it by ruminating on the past or planning the future
Amidst the allure of our memories and the lure of future expectations, we mustn't forget that the present is the only time that truly matters. Life's swift pace demands that we ceaselessly dwell neither on bygone events nor hypothetical futures that may never unfold.
Instead, channel your energy into the precious present, enabling you to savor life to its fullest. Relinquish the futile past and relinquish the unnecessary worry of an uncertain future. Seize the moment and embrace the here and now!
Nobody cares how difficult your life is
Life is a challenging journey, often deviating from our plans. Unfortunately, the harsh truth remains – people are rarely invested in the personal hardships or the complexities of our lives. Each individual is occupied with their own struggles, preferring not to burden themselves with the tribulations of others.
Let us not forget that everyone faces battles of their own. Therefore, it is wise not to dwell on the opinions or judgments of others concerning our struggles.
Your words are more important than your thoughts, so start inspiring people
It's okay to put on a brave face and pretend that life is all sunshine and roses, but let's be real here. Life can be tough and unpredictable. We've all been through some harsh realities like death, heartbreak, loneliness, disappointment, and failure. It's not easy to admit these things, but guess what? Our words have power!
Instead of letting the dark moments consume us, let's use our words to inspire others. Let's highlight the silver linings in tough situations. Even when life feels like it's going down the drain, there's always something to take away from the experience—a lesson learned, strength gained. Cheers to making the best out of life!
Investing in yourself isn't selfish. It's the most worthwhile thing you can do
Investing in yourself isn't selfish; it's one of the most worthwhile things you can do! While it may feel more comfortable to keep your head down, work hard, and put others first, taking time to invest in yourself will pay off in the long run.
Whether you're pursuing a passion or investing in self-care, making time for yourself is essential for your well-being and overall success. By investing in yourself, you can become more confident, resilient, and fulfilled, all of which contribute to a life that's fulfilling on every level. You've got this!
It's not what happens, it's how you react that matters
One of the realities that sometimes catches us off guard is that life doesn't always unfold as planned. There might be moments when you feel overwhelmed by circumstances beyond your control. Rest assured; it's natural to get caught up in the emotions. However, it's important to realize that your response and attitude towards these situations can truly make a difference.
Remember, it's not just what happens in life that matters; it's also about how you choose to respond and react. By focusing on what you can do to improve or change things for yourself, you can navigate through challenging moments with greater resilience.
You need to improve your relationships to have lasting happiness
No one wants to admit that relationships play an important role in our life. We all want to be happy, but we can't achieve lasting happiness unless we have good relationships with our family, friends, and other people around us.
It takes hard work and dedication to build strong and healthy relationships. You need to invest time in cultivating those connections – listening, communicating openly, offering support when needed – if you want to have lasting happiness in your life.
Pleasure is temporary and fleeting, so stop chasing fireworks and start building a constellation
Pleasure is often seen as something that should be chased after, with the idea that it will bring lasting joy and happiness. However, pleasure is often temporary and fleeting, so chasing after fireworks won't get you very far.
Instead of wasting time on pursuits that don't last, focus on building a constellation of activities and habits that provide long-term stability and satisfaction. This may not always feel as exciting or glamorous as seeking out short-term thrills, but in the end it will provide more meaningful contentment.
Time is your most valuable asset – you need to prioritize how you spend it
Time is our most valuable asset, and we should prioritize how we spend it accordingly. We need to understand that life is full of harsh realities that no one wants to admit but must be taken into account when structuring our time and priorities.
It's important to recognize the importance of taking time for ourselves and investing time into relationships and activities that bring us joy. It can be difficult, but it will be worth it in the long run if we prioritize wisely.
12 of the Most Dangerous Small Towns in the United States
When you think "small town," you think of unlocked doors, neighborly hospitality, and picket fences, right? Well, you're not thinking of these small towns. So when you go to these towns, you'd be wise to bring Kevlar, a vehicle that accelerates quickly and nothing of significant monetary value.
12 of the Most Dangerous Small Towns in the United States
13 Things Americans Hope to See Changed in Their Lifetime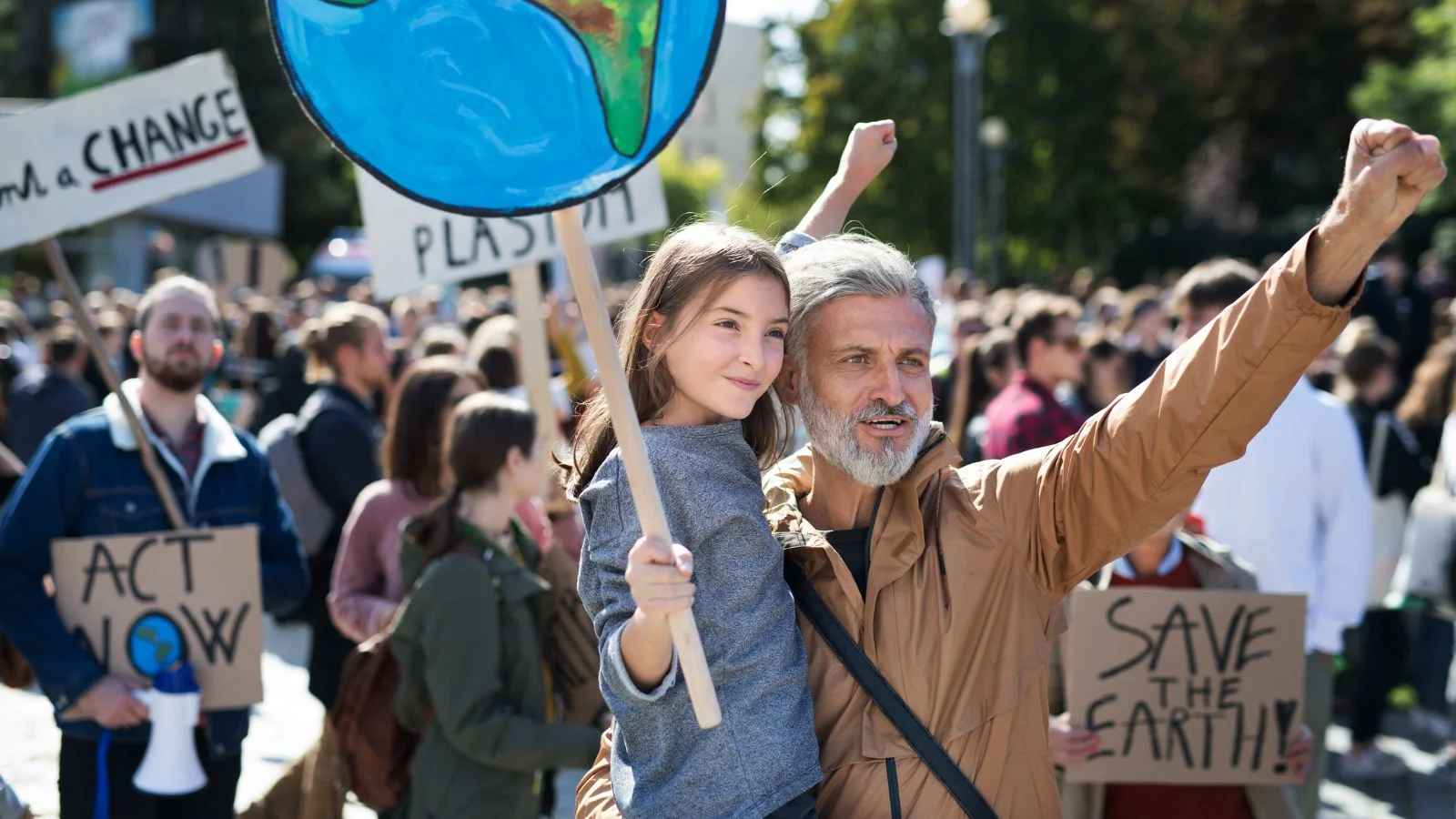 The United States, a nation woven from the dreams of millions, has always been a bastion of hope and innovation. Despite its progress, there remain crucial areas for societal development and reform. In this post, we explore the top 13 aspirations that Americans hope to see actualized within their lifetime, a roadmap for shaping a better tomorrow.
13 Things Americans Hope to See Changed in Their Lifetime
Get Ready to Experience Pure Bliss: Discover these 12 Most Oddly Satisfying Things in Life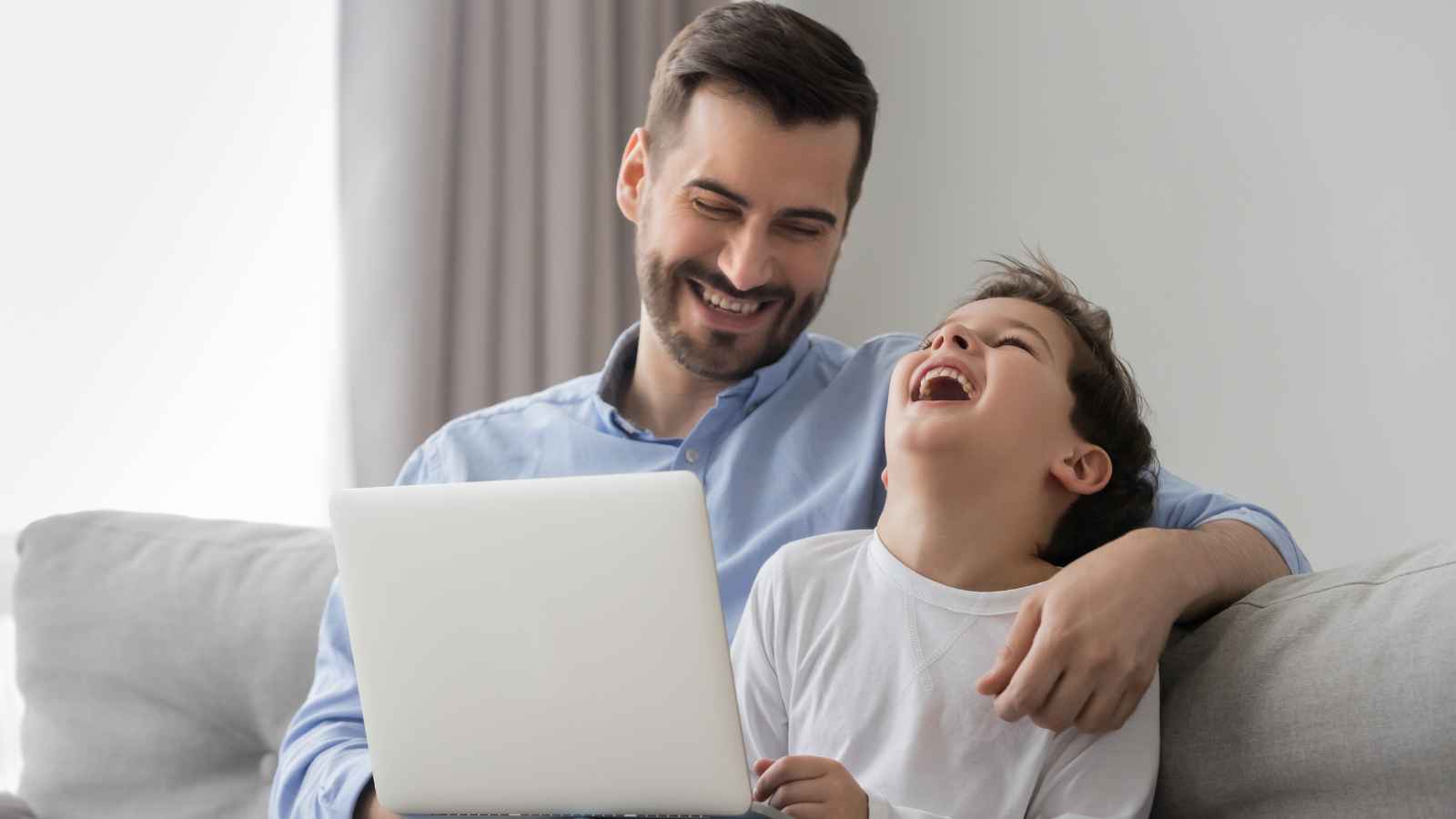 Have you ever experienced that feeling of pure bliss or satisfaction that comes from completing a task or witnessing something beautiful? We all want to experience more of it in our lives. However, sometimes we don't know where to look for it.
Get Ready to Experience Pure Bliss: Discover these 12 Most Oddly Satisfying Things in Life
17 Outrageous Reality TV Moments That Made Us Cringe
Reality television has been a staple of our TV screens for years now, and while it can be entertaining to watch the lives of others unfold in front of us, some moments have made us cringe. From awkward dates to embarrassing mishaps, reality TV never fails to surprise viewers with its outrageousness. Here is a list of 17 outrageous reality TV moments that made us all cringe.
17 Outrageous Reality TV Moments That Made Us Cringe
5 Movie Mistakes You Never Noticed, You'll Wonder How You Missed Them!
A plot hole or plot flaw refers to missing information, unexpected occurrence, or inconsistency in a narrative. A significant plot flaw can significantly impact even the most captivating films. While some stories are so beloved that fans may overlook minor plot flaws, they can significantly detract from the overall experience for others. Plot flaws are often seen as weak writing as they compromise the story's logic, remove the viewer from the story and undermine the film's credibility.
5 Movie Mistakes You Never Noticed, You'll Wonder How You Missed Them!