When you thought you were doing something good for your body by eating healthy, here's a way to mix things up. Truth be told, even the most nourishing foods can become harmful if you eat them in excess. Look at your favorite go-to healthy foods that can become dietary villains if you don't keep your consumption in check.
Spinach
Popeye's favorite might be rich in iron and vitamins A and C, but too much can give you kidney stones due to its oxalate content.
Omega-3 and Fish Oils
If you've ever thought, "I'm going to be super healthy today and take my fish oil capsules," hold on to your hats, folks, because you're in for a surprise! Don't get me wrong; fish oils are beneficial; they're packed with Omega-3 fatty acids, known for their heart-healthy and anti-inflammatory properties.
But here's the kicker: if you go overboard, it's not all sunshine and rainbows. Overconsumption can lead to excessive bleeding because Omega-3 can thin the blood. Plus, high doses can mess with your immune system. So, keep it balanced in the name of love (or health, or whatever)! Remember, moderation is the spice of life, or in this case, the fish oil of life.
Quinoa
Quinoa might be a protein-packed superfood but overindulge, and you'll pack in many more calories than you think.
Almonds
While they're a great source of healthy fats and protein, too many can lead to weight gain and a high manganese intake.
Chia Seeds
They are incredibly high in fiber and can cause bloating if you increase your intake.
Cinnamon
Cinnamon, that delightful spice that makes your oatmeal sing and your apple pie a slice of heaven on earth! But slow down on your love affair with this sweet spice, dear reader. Yes, it's loaded with antioxidants and has anti-inflammatory properties.
But, plot twist! In excess, cinnamon, especially the more common variety called Cassia, has a compound called coumarin. And what does coumarin do when it throws a party in your body? It can cause liver damage.
So, the next time you're going all-in cinnamon style on your breakfast, remember that too much of a good thing can turn your liver into a not-so-happy camper. Keep it measured, folks, because isn't variety the spice of life? Or isn't life spicy enough?
Kale
This leafy green is great for your health, but overdo it, and its high vitamin K content could interfere with blood-thinning medications.
Avocados
Yes, they're full of healthy fats and nutrients, but also calorie-dense. Too much avocado leads to weight gain.
Nutmeg
Ah, nutmeg, that Christmas-y spice that takes your eggnog from meh to magnificent! It's a darling in the kitchen, turning ordinary dishes into culinary masterpieces with its sweet and nutty flavor. But listen up, folks, this festive favorite has a dark side.
You see, nutmeg contains a compound called myristicin. In small doses, it's just a harmless bystander. Still, if you go nuts on the nutmeg (see what I did there?), myristicin can have hallucinogenic effects. Yes, you read it right. Consuming too much can lead to nutmeg intoxication, with symptoms like nausea, dizziness, and paranoia.
Some people have even ended up in the emergency room! So, by all means, sprinkle some nutmeg on your latte, but remember that less is more. Here's to keeping your eggnog delicious and hallucination-free this holiday season!
Tuna
It is high in protein and low in fat, but it also contains mercury, so moderation is key. 
Greek Yogurt
packed with protein and probiotics but is also high in saturated fats, so be careful.
Coconut Oil
It's an excellent substitute for butter but still high in saturated fats. Use it sparingly!
Remember, the key here is balance and moderation. More of a good thing, even when it comes to healthy foods, can still be wrong. So, keep your portions in check, folks!
13 Stupid American Foods Nobody Wants to Eat
Imagine: a wide-eyed tourist arrives in America, the land of the free and the home of the brave, renowned for its intriguing food choices. Prepare to be amused, horrified, and intrigued as this piece explores 13 uniquely American food creations that the rest of the world finds hard to stomach.
13 Stupid American Foods Nobody Wants to Eat
5 Best Quiet Blenders of 2023
Do you want a blender that won't disturb your quiet? If so, you're in luck! In this post, we will be discussing some of the best quiet blenders on the market. These quiet blenders produce minimal noise by design, so you can blend without fear of disturbing those around you.
We'll also be talking about some of the features you should look for when shopping for a soundproof blender. So whether you're looking for a new blender or want to know more about Quiet Blenders, read on!
16 Foods That Will Give You Serious Childhood Nostalgia
Embark on a delicious journey down memory lane with our list of 16 foods to stir your childhood nostalgia. These timeless treats, once the highlight of school lunches and weekend snacks, might not be gourmet, but they are filled with an irresistible magic that transports you back to simpler times.
16 Foods That Will Give You Serious Childhood Nostalgia
13 Foods You Are Eating That Are Gradually Destroying Your Brain
Your brain is the control center of your body, and it needs the right fuel to work properly. Like an expensive car, your brain functions best when it gets only premium fuel. Unfortunately, some foods we consume daily could be the equivalent of pumping our brains with low-grade gasoline.
Here are 13 common foods that, unbeknown to many, maybe slowly eroding your cognitive capabilities and overall brain health.
13 Foods You Are Eating That Are Gradually Destroying Your Brain
15 Eating Habits That Are Destroying Your Body Without You Knowing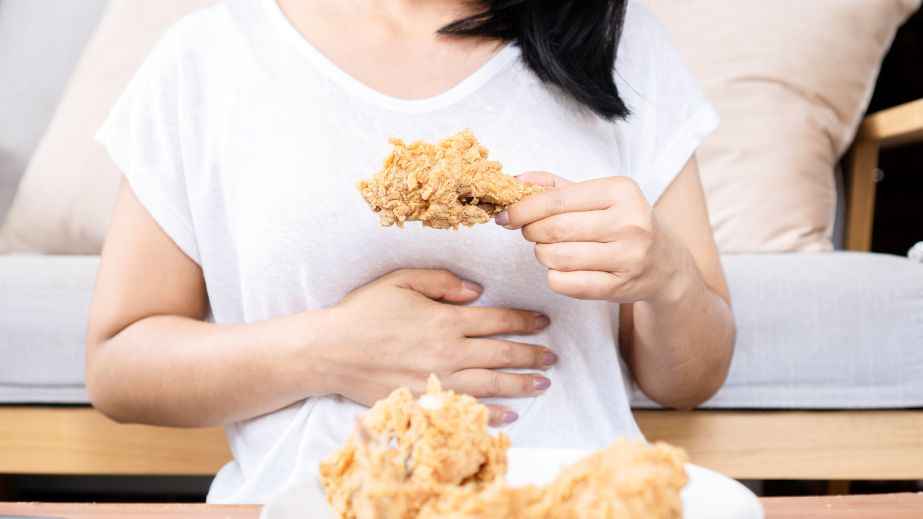 Ladies and gentlemen, brace yourselves because we are about to embark on a culinary reality check that might rattle your tastebuds. We all love to indulge in a decadent cheesecake at midnight or those crispy, salty, oh-so-addictive fries. But guess what? These delightful indulgences might be the Trojan horses of our diet, sneaking in harm while we savor their deliciousness.
15 Eating Habits That Are Destroying Your Body Without You Knowing