Embarking on the journey to a flat stomach can seem daunting, but it's more attainable than you may think. With the right approach and a positive mindset, this endeavor becomes a celebration of self-care, not a burdensome task.
These healthy habits are not just quick fixes but sustainable practices that can improve your physical well-being. So, let's dive in and kickstart this exciting journey together.
Reduce Caloric Intake
To achieve a flat stomach, reduce caloric intake without resorting to starvation or restrictive diets. Choose nourishing foods such as fruits, vegetables, lean proteins, and whole grains to provide optimal fuel for your body.
Boost Routine with Cardio Exercise
Adding cardio exercises to your routine can transform your quest for a flat stomach. They increase heart rate, activate metabolism, and target stubborn belly fat.
Activities like jogging, swimming, or cycling improve waistline, well-being, mood, heart health, and energy levels.
Include Protein Shakes in Your Diet
Protein shakes provide a convenient and customizable solution to meet dietary needs. Whether for post-workout recovery or as a meal replacement, they save time without sacrificing nutrition.
However, pairing them with a balanced diet is essential for optimal results.
Take Regular Walks
Doing 30 minutes of brisk walking can significantly contribute to weight loss. It's a simple habit to cultivate – take a stroll during your lunch break or enjoy an evening walk to decompress.
Cut Back on Sugary Drinks
Consuming beverages high in calories, particularly those containing fructose, can contribute to the accumulation of belly fat. Liquid calories do not provide as much satiety, which can result in excessive consumption.
Ensure You Get Sufficient Rest
Insufficient sleep can lead to heightened appetite and impede the process of fat burning. Aim for 7-9 hours, establish a calm sleep environment, stick to a consistent schedule, and avoid screens before bed for a flatter stomach.
Hydrate
Water boosts metabolism, aids digestion, and prevents bloating. Drinking water before meals helps control overeating.
Avoid sugary drinks and opt for plain or infused water with fresh fruits.
Pay Attention to Your Eating Habits
Conscious eating habits can contribute significantly to your stomach-flattening goals. Be mindful of your hunger, savor each bite, and listen to your body's signals of fullness.
Avoid distractions and maintain regular eating times. Chew thoroughly and enjoy the process to enhance satisfaction and aid digestion.
Reducing Intake of Added Sugar
Reading labels is critical to reducing sugar intake. Small changes matter! Decreasing added sugar supports weight loss, heart health, and mood improvement.
Consider Practicing Intermittent Fasting
It's as simple as skipping breakfast and having your first meal at noon and last dinner at 8 PM. Remember to choose nutritious foods and avoid overeating during eating periods.
Moderate Alcohol Consumption
Alcohol is rich in empty calories, which can contribute to weight gain, especially around the stomach area. It can also cause bloating and inflammation, making the stomach appear more prominent.
Incorporate Fatty Fish Into Your Diet Once or Twice a Week
Salmon, mackerel, and sardines are fatty fish that boast abundant omega-3 fatty acids. These nutrients support heart health, combat inflammation, and reduce belly fat.
Nourish Your Body with Wholesome, Nutrient-Rich Foods!
Nourishing your body with wholesome, nutrient-rich foods is like filling your car with premium fuel. Stock on fresh fruits, veggies, lean proteins, and whole grains to feel fuller, curb cravings, and maintain a healthy body.
Master the Art of Stress Management
Chronic stress can contribute to weight gain around the midsection. While we can't eliminate stress, we can learn to manage it effectively. Incorporate stress-reducing habits like meditation, yoga, or hobbies into your routine.
Boost Your Workout With High-Intensity Interval Training
High-Intensity Interval Training (HIIT) is an efficient workout approach that alternates between intense bursts of exercise and brief recovery periods. This dynamic routine boosts your metabolism, ensuring calorie burn even after the workout.
16 Surprising Foods That Can Cut Years Off Your Life – Are You Eating Them?
Enhance your health and well-being through minor diet adjustments. With mindful attention to the impact of certain foods, you can experience positive changes in your quality of life.
16 Surprising Foods That Can Cut Years Off Your Life – Are You Eating Them?
5 Best Quiet Blenders of 2023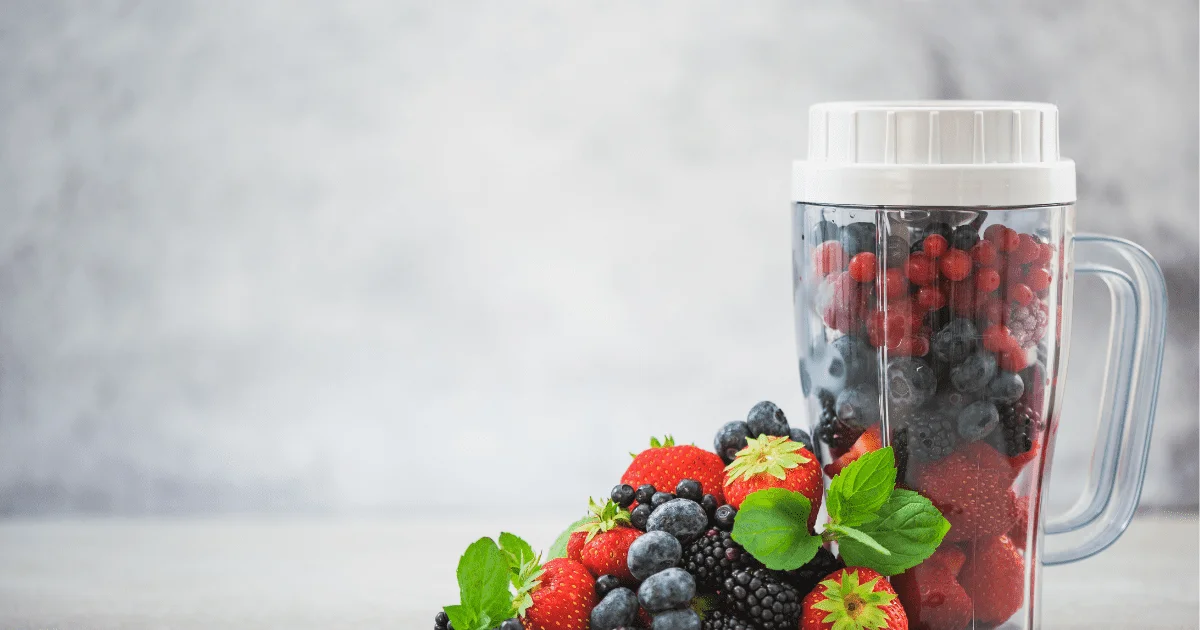 Do you want a blender that won't disturb your quiet? If so, you're in luck!
10 Ways Even a Little Alcohol Can Shorten Your Lifespan According to Science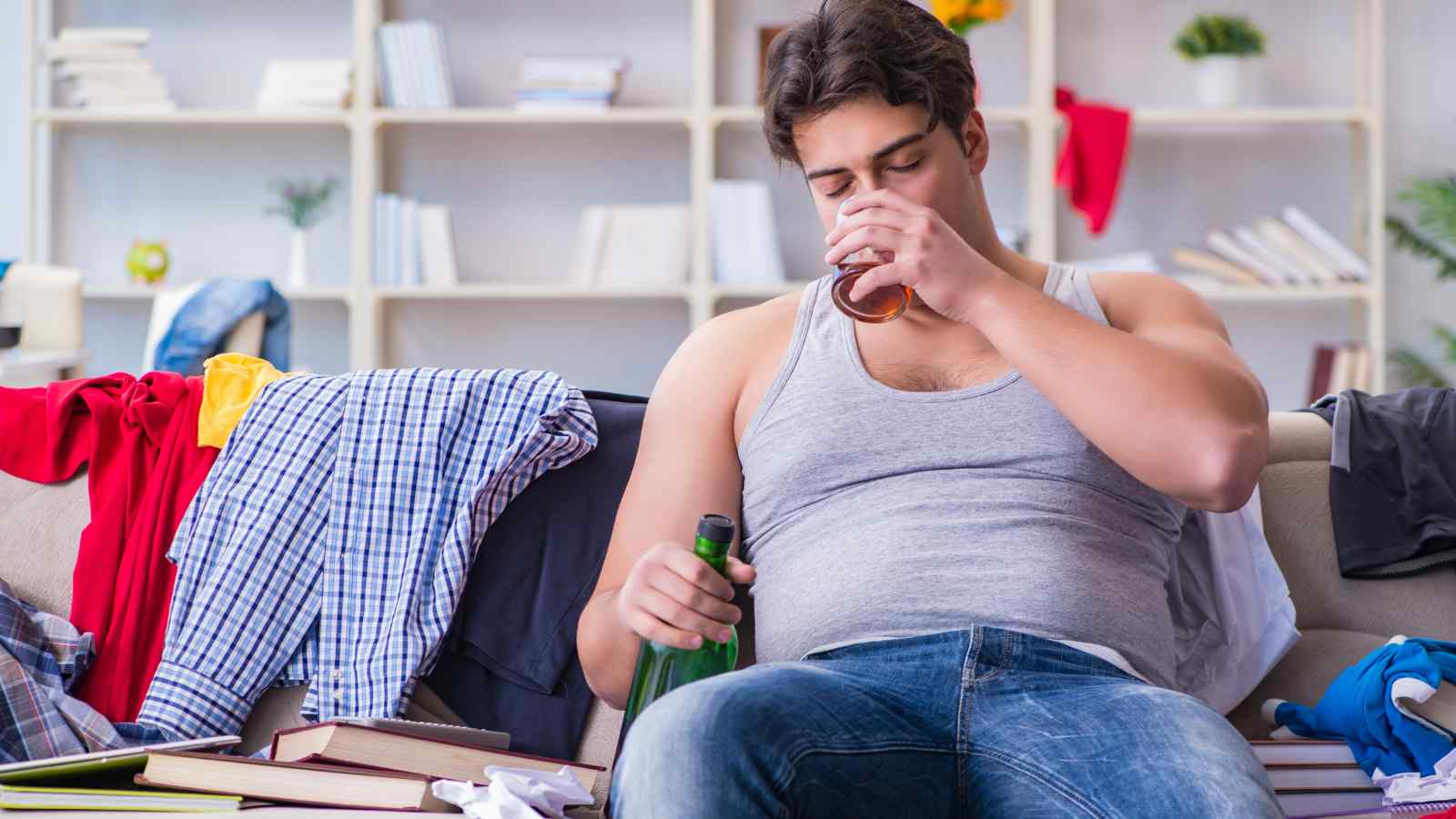 Indulge in the magical experience of sipping your preferred elixir, wine, or beer. However, remember that while it may bring temporary satisfaction, excessive alcohol consumption can have adverse effects on your lifespan.