Oh, the sweet, sweet irony of aging! Who would have thought that the generation that Invented Social Media would get carpel tunnel from scrolling too much or that the group who popularized energy drinks would be downing Metamucil like it's going out of style? 
Remembering to Take Their Vitamins
Back in their youth, they could survive on pizza and energy drinks. Now, missing a day of multivitamins feels like courting disaster.
The 'Is This a Pimple or a Wrinkle?' Conundrum
When they thought acne was a thing of the past, their skin threw them this curveball.
Becoming Excited About a New Cleaning Product
Millennials and Gen Xers never thought they'd see the day when a mop could spark joy.
Deciphering Slang from Gen Z
 Or, as they call it, "learning a new language while brushing up on their hieroglyphics."
Forgetting Why They Entered a Room
 The good news is they sometimes find other valuable things while they're in there.
Trying to Keep Up With Technology
 Remember when they had to explain Facebook to their parents? Well, the tables have turned.
Feeling Old When a '90s Song is Called a Classic
 Let's not forget the existential crisis when they realize their favorite childhood movie is 30 years old.
The Constant Battle with the Alarm Clock
 They set it earlier and earlier, but somehow, they're still always late.
The Fear of Missing Out on Sleep (FOMOS)
 Staying in and catching up on sleep sounds more appealing than going out.
Being on a First-Name Basis with Their Chiropractor
Having a newfound respect for good posture.
Noticing Hair in Unwanted Places
And wondering if they can return to their 20s.
The Unending Quest for Comfortable Shoes
 Forget style; they're on a mission for arch support.
Experiencing a Hangover After a Single Glass of Wine
 Hangovers now last two days instead of two hours.
Having Strong Opinions About Grocery Stores
And not being afraid to share them.
Discovering the JOY of Home Decor Shopping
Who knew lampposts could be so fun?
Turning Into Their Own Parents
And watching in horror as they hear themselves repeating the exact phrases and habits they once despised. 
Getting Excited About Non-Alcoholic Drinks
The mocktail menu has always been more enticing.
Learning to Love Leftovers
They once thought leftovers were gross, but now they're the key to making meals quickly and easily.
Having a rear view Mirror Moment
When they reflect on their life and realize how far they've come.
Feeling Proud of Their Accomplishments
 It's not always easy, but aging gracefully is something to celebrate! Gen Xers and Millennials alike can take comfort in knowing that while life may be full of surprises, age equals wisdom. 
20 Things Baby Boomers Miss Like It Was Yesterday
Take a trip down memory lane with us, dear Boomers! Remember when phones had cords, milk was delivered to your doorstep, and letters – yes, handwritten notes – were the primary means of long-distance communication? Ah, the good old days! They might seem like relics of a bygone era to Gen Z, but boy, do we yearn for those simpler times.
20 Things Baby Boomers Miss Like It Was Yesterday
The 13 Best Calming Dog Beds of 2023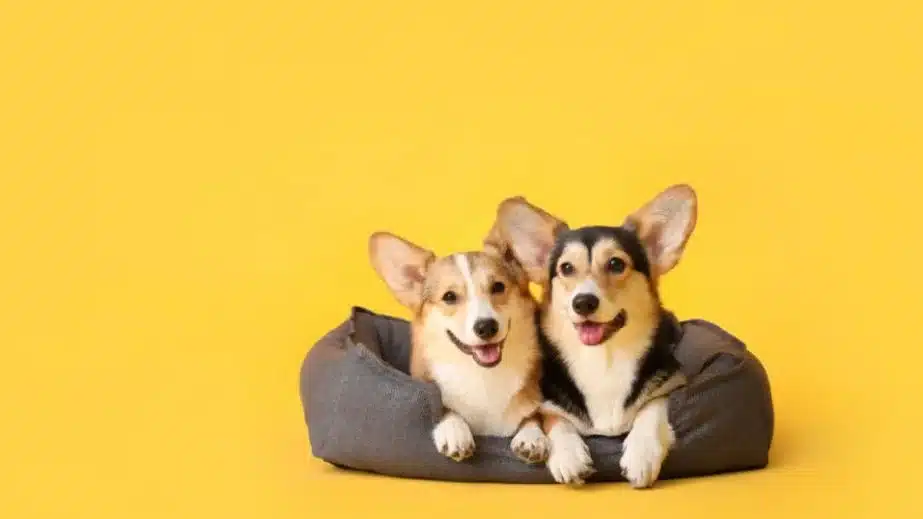 Dogs are usually delighted creatures but can have their anxieties. Dogs might have anxieties about being alone or being left in a particular place or situation; otherwise, many dogs might be anxious because of changes to their routine. And there is no better way to treat this than to help them feel safe and secure by getting them the best calming dog bed.
The 13 Best Calming Dog Beds of 2023
10 Reasons Why Millennials Think That Baby Boomers Destroyed the U.S Economy
Alright, folks, grab your avocado toast, brew that fair-trade coffee, and get comfy. We're about to dive into the hotly debated, meme-inspiring, dinner-table-argument-starting world of generational economics. In this corner, we have the Baby Boomers, known for their post-war prosperity, and in the other, the Millennials, a generation confronted with economic hurdles and an uncanny obsession with houseplants.
10 Reasons Why Millennials Think That Baby Boomers Destroyed the U.S Economy
30 Things We Can't Believe Baby Boomers Still Do
As we strut into the 21st century, donning our VR glasses and organic, gluten-free socks, we occasionally glance over our shoulder at the trailblazers: The Baby Boomers. This remarkably persistent generation, with their cassette tapes and vintage denim, offers us a time capsule of bewildering and hilarious quirks. Let's dive into this treasure trove, shall we?
30 Things We Can't Believe Baby Boomers Still Do
12 Reasons Why Many People Seem To Agree That Baby Boomers Made Bad Parents
Let's embark on a riveting journey, unraveling the seemingly common belief that Baby Boomers echoed a discordant note as parents and exploring the reasons why many concur with this perspective.
12 Reasons Why Many People Seem To Agree That Baby Boomers Made Bad Parents