There are some hilarious anecdotes about losing one's job, though, for each tale of hijinks, we must remember those who suffered unfair dismissals. Based on comments in a recent online post, here are some interesting takes on losing one's career or job.
Bringing a Thermometer to Work
As strange as this one sounds, it is real. One youngster worked in a fast food restaurant in a state whose worker law prevented businesses with high temperatures from staying open. "I brought a thermometer to work," recalls the worker before being promptly canned. There must be a wrongful dismissal lawsuit in there somewhere.
Hitting the "Send All" Button
Many of us have been there. All it takes is a late-night email mistake to cost you your job and potentially lose colleagues' trust. "I sent a scathing email about my boss directly to my boss," remembers one ex-worker. "It wasn't meant for him. To this day, I still have no idea what possessed me to put his name in the address bar."
Helping The Wrong Person
One story involves an expert brought in to help the office's I.T. department. Nobody likes an extrinsic character telling them what to do. In this case, one department member asked the consultant for a list of his strengths and weaknesses. "He takes my list of weaknesses to the boss and convinces him that I shouldn't have been hired," adds the shocked specialist. "I was fired 10 minutes later." Sneaky.
Trapping Lunch Thieves With Laxatives?
Yes, you read that correctly. One thread member's story is hilariously clever, though it got the protagonist the sack. "I remember a coworker of mine getting fired because he put laxatives in his own lunch bag," recalls the commenter. It appears someone was stealing food from the worker's lunch bag. Turned out it was our supervisor." I hope that line manager lost their job too — they certainly lost weight that day!
Punctuation Is Dangerous
"One of the Directors (at work) wasn't happy with some work I'd done, started poking me hard with his finger to punctuate his comments," reveals a contributor. "I punctuated back considerably more forcefully." By punctuated, do we think he means adding commas and colons to his rhetoric? No, me neither! In any case, the director was the one canned "three months later."
Talking With One's Hands
This week in 'Anecdotes that would have been satire ten years ago,' a mailroom worker explains that he and a secretary were chatting while opening packages with a "pocket knife." Sometime later, he discovered the secretary had filed a complaint for threatening behavior, and he was subsequently fired.
"We're both Italian, so we gesture a lot while talking," he continues. She accused him of swiping the knife at her. "I had worked with this woman for almost a decade," he adds. "Helped her children with their homework, etc."
Pulling For the Wrong People
"I sided with the peeps under me as their manager," explains a now ex-manager, who warns that siding with your subordinates may win favor with them, but not your paymasters. The agreement comes from someone else in upper management, who agrees that "siding with people under me vs. people over me has definitely stymied my upward mobility."
Revealing the Boss's Stash
A commenter shares how their friend discovered a hoard of adult material on the computer network, then made the error of showing it to the staff. "Ended up working in a supermarket after that," the thread member says, "and said half the people there had criminal records." To be fair, that is a Darwinian — not to mention cruel — move. What did he expect would happen?
Selling Stolen Goods
After mistaking a green light for a positive screening signal, an electronics pawn shop clerk paid a customer for a Playstation Two. "I noticed the serial number was scratched off and thought that was a concern, but processed it anyway," they explain. However, there is a happy ending. "Went home, re-evaluated my life choices, and that year went back to college … Now I've been a software engineer for almost ten years."
Getting a PhD
As ironic as it may sound, many employers are repelled by overqualified employees due to their expected salaries. "Overqualification is basically shorthand for: 'We know you're smart, and you're gonna want to be paid a reasonable amount of money, so we don't want you," laments one graduate. Sadly, having a Ph.D. in anything other than STEM subjects comes with risks.
(Source: Reddit).
15 Simple Pleasures in Life We Often Overlook
We all have days when it feels like nothing is going right. But instead of letting those moments take over, why not focus on the small joys in life that often go overlooked?
15 Simple Pleasures in Life We Often Overlook
299 Essential Household Things To Buy for a New House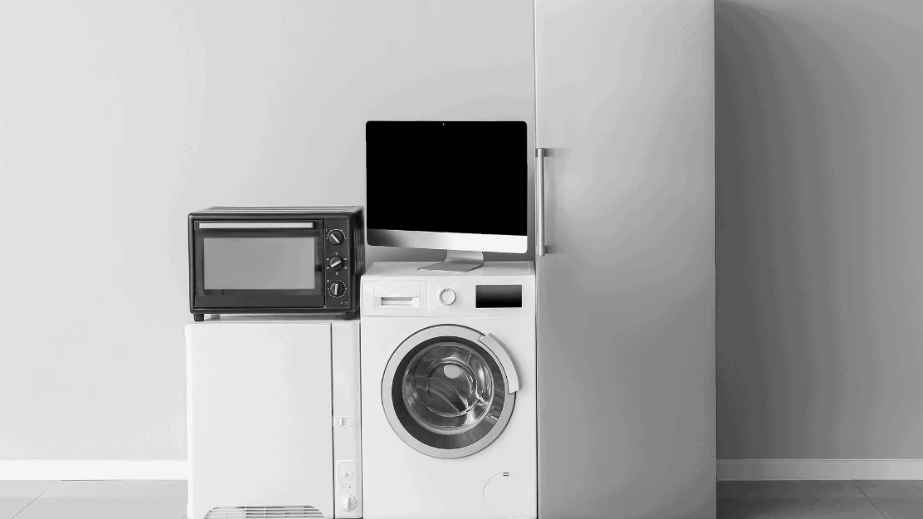 Whether you are just starting out on your own or living in the same place for years, these essential things to buy for a new house will make your life easier and help you maintain a healthy lifestyle.
299 Essential Household Things To Buy for a New House
50 Most Meaningful Jobs in America
Every job applicant is trying to find the sweet spot between two numbers: the salary they would need to take on a job they really didn't like, and the lowest salary they could live on in order to take a job they truly loved.
50 Most Meaningful Jobs in America
30 Jobs Projected to Grow the Most in the Next Decade
With the world around us dynamically and quickly changing, the jobs of the next decade will look quite different from the jobs of the past. And although technology has served as a major disruptor for many of the most commonplace jobs in the United States, the tech industry is not slated to grow as fast as some other key industries.