The world is vast and diverse, with nations continually innovating in their legal frameworks to create more harmonious societies. Let's explore 14 intriguing laws from across the globe that might offer the US some food for thought.
Bolivia's Pioneering Environmental Rights
012, Bolivia made headlines by passing the Law of Mother Earth (Pachamama). This transformative law recognizes Earth and all its inhabitants as a singular living system, advocating for their rights and challenging the perception of nature as just another commodity.
Bhutan's Holistic Approach to Prosperity
Moving beyond the conventional GDP, Bhutan measures its prosperity using the Gross National Happiness (GNH). This unique metric covers psychological well-being, community engagement, and environmental stewardship.
Germany's Green Energy Blueprint
Germany's Renewable Energy Act is a testament to its commitment to combat climate change. With bold targets set for 2050, this legislation promotes renewables, striving for a greener tomorrow.
The UK's Robust Climate Commitment
The 2008 Climate Change Act of the UK was a groundbreaking initiative, placing long-term climate targets at the heart of national policy, aiming for an 80% reduction of greenhouse gases by 2050.
Cuba's Urban Agriculture Revolution
Post the Soviet Union's collapse, Cuba found resilience through its Urban Agriculture Department, promoting urban farming and transforming public lands into vibrant food-producing plots.
Netherlands: A Cyclist's Paradise
The Dutch Bicycle Master Plan not only encourages cycling but also safeguards cyclists. The highlight is the Strict Liability law, which ensures drivers' accountability in car-cyclist mishaps.
Canada's Voter-Friendly System
Canada champions democracy with its automatic voter registration. Integrating voter information across government interfaces ensures a seamless voting experience.
Australia's Civic Engagement Push
Australia boasts a unique approach to voting: it's compulsory! The 1924 Commonwealth Electoral Act mandates every eligible citizen to exercise their right to vote, ensuring a higher turnout.
The UK's Universal Healthcare
The National Health Service (NHS) in the UK exemplifies publicly funded healthcare, ensuring everyone has access without the complexities of financial procedures.
The Global Embrace of Parental Leave
From Vietnam's six-month full-paid leave to Canada's flexible parental split, nations worldwide have embraced extended parental leave. It's a gesture that emphasizes family well-being.
Europe's Emphasis on Work-Life Balance
European Union laws guarantee workers a minimum of four weeks of paid vacation, emphasizing well-being and leisure as integral to a holistic life.
Empowerment Through Flexible Work Hours
With laws like the UK's Right to Request, European countries empower employees to adjust their work hours, ensuring a healthier work-life balance without compromising job security.
The Global Gun Control Dialogue
Countries like Japan, Australia, and the UK have opted for stringent firearms laws, significantly reducing gun-related incidents and creating safer societies.
Germany's Quest for Quality Brews
Beer enthusiasts, take note! Germany's Reinheitsgebot (Beer Purity Law) sets strict standards for beer production, ensuring every sip is of the highest quality.
As we reflect upon these international laws, it becomes clear that each nation has unique strengths and innovations. By embracing a global perspective, we can continually evolve and adopt practices that resonate most with our collective aspirations.
10 American States With The Worst Highways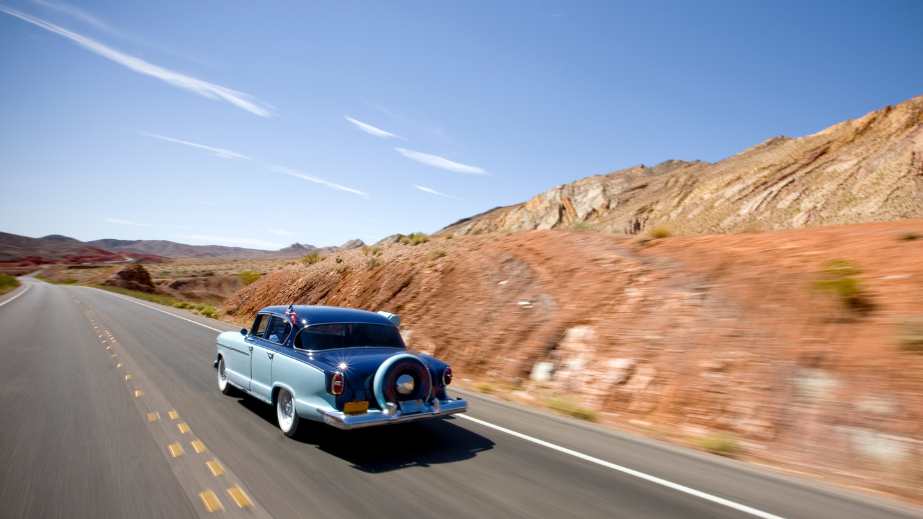 If one thing truly binds America together, it's not hot dogs or baseball – it's our network of highways. A drive on these roads can lead to breathtaking scenic views, thrilling cityscapes, and, occasionally, a pothole the size of a compact car. Buckle up, and let's traverse the 10 states with the most challenging highways.
10 American States With The Worst Highways
The 13 Best Calming Dog Beds of 2023
Dogs are usually delighted creatures but can have their anxieties. Dogs might have anxieties about being alone or left in a particular place or situation; otherwise, many dogs might be anxious because of changes to their routine. And there is no better way to treat this than to help them feel safe and secure by getting them the best calming dog bed.
The 13 Best Calming Dog Beds of 2023
20 U.S Politicians Who Did Not Live Up to The Expectation of Americans
This piece is dedicated to those erstwhile leaders who, in their unique ways, failed to meet the lofty expectations of the American people. Grab a cup of tea (or a stiff drink) as we look back at 20 politicians who promised stars but delivered only dust.
20 U.S Politicians Who Did Not Live Up to The Expectation of Americans
10 Significant Changes in the U.S. Over the Last Decade
Originally from England, I was lucky to live in America for a few years. I departed in 2014 and couldn't believe how quickly I saw the nation change. The country I left behind now seems like a different place from afar — for many reasons. In a recent online discussion, Americans explain how they feel their homeland differs from a decade ago.
10 Significant Changes in the U.S. Over the Last Decade
10 Most Underrated States to Visit on Vacation in the U.S.
Regarding tourism, some U.S. states get more than their fair share of attention. We all know about theme parks in Florida and California, theaters and museums in New York, skiing in Colorado, and beach life in New Jersey. Get ready to discover some hidden gems! Here are a few of the most underrated States to visit on vacation in the U.S.