In the world of glittering lights and red carpets, many LGBTQ+ celebrities have found their significant others within the same realm. Their relationships have often remained under wraps, escaping the public eye.
Here are 18 such couples who have been going strong yet have largely managed to keep their love lives private.
Sarah Paulson and Holland Taylor
In a 2015 interview on WNYC podcast, Taylor hinted at their romance, sharing her relationship with a much younger woman: "It's the most wonderful, extraordinary thing that could have ever happened in my life." Subsequently, the couple confirmed their relationship.
Antoni Porowski and Kevin Harrington
Harrington and Queer Eye's Porowski connected in autumn 2019. Porowski later revealed they began dating in July of the same year.
Celebrating their third anniversary on July 20, 2022, Porowski wrote on Instagram, "Cheers to three years of shots like these."
Jodie Foster and Alexandra Hedison
Despite publicly declaring her "single" status at the 2013 Golden Globes, Jodie secretly married Hedison in April 2014. A source close to the couple revealed, "They value their privacy, but when they're together, it's like their own world."
Ricky Martin and Jwan Yosef
The Puerto Rican superstar and the Syrian-Swedish artist connected on Instagram in 2015. Martin recalled their first meeting, saying, "I saw him, and I said, 'Oh my God. I am marrying him.' He's the most romantic man I've ever met."
Martin and Jwan Yosef married in 2017 but announced their divorce in July 2023.
JoJo Siwa and Kylie
"Dance Moms" star JoJo Siwa confirmed her relationship with Prew in February 2021, shortly after coming out as LGBTQ. They dated for nine months before breaking up in October.
"Right person, wrong time," Siwa said of their split afterward. They hinted at a possible reconciliation in April and later confirmed getting back together. However, by August, they had split again.
Ben Platt and Noah Galvin
In 2020, Galvin revealed his relationship with Platt on the Little Known Facts with Ilana Levine podcast. "Ben and I are dating," Galvin shared. "It's still relatively new."
Matt Bomer and Simon Halls
The pair first met when the White Collar actor hired Halls as his publicist. Sparks flew, and they soon began a romantic relationship. Bomer found a life partner who later became his husband.
Wanda and Alex Sykes
The couple has been inseparable since meeting at a Los Angeles party in 2006. They exchanged vows in 2008 and are now proud parents of two children.
Beanie Feldstein and Bonnie Chance Roberts
In June 2022, Feldstein and Roberts announced their engagement on Instagram. The couple first met while working on the film "How to Build a Girl," their love has been shared through heartfelt posts on social media.
Kristen Stewart and Dylan Meyer
Krist Stewart revealed in a 2019 interview with Howard Stern that she had met Dylan six years prior on a film set. After losing touch, they reconnected at a birthday party and quickly fell in love, exchanging 'I love yous' just two weeks into their relationship.
Adam Rippon and Jussi-Pekka Kajaala
According to the source, the couple met on Tinder in 2018. The proposal, which took place in Kajaala's native Finland, was kept secret. In January 2022, the Olympian revealed on Instagram: "Surprise, we're married!"
Tom Daley and Dustin Lance Black
In 2013, the British diver and Academy Award-winning screenwriter were romantically linked. The diver publicly announced their relationship on YouTube, sharing:
"Unexpectedly, my life transformed when I met a guy this spring. He brings me happiness, security, and overall greatness." In 2017 the couple got married, and a child followed in the next year.
Denis O'Hare and Hugo Redwood
Denis O'Hare and Hugo Redwood met online and exchanged vows privately in 2015. Their marriage was officially announced in 2020.
The following year, they embarked on a foster-to-adoption journey and welcomed their son, Declan, into their family.
Sean Hayes and Scott Icenogle
Sean Hayes and Scott Icenogle met on The Ellen DeGeneres Show, dated for eight years, and had a secret ceremony in November 2014. The Will and Grace star and music composer openly share their love on social media with supportive messages.
Samira Wiley and Lauren Morelli
Lauren Morelli and Samira Wiley have an authentic love story: They met, immediately clicked, and eventually fell in love while working on the set of "Orange Is the New Black."
Since 2014, they have been partners and celebrated their first child's arrival in May 2021.
Jesse Tyler Ferguson and Justin Mikita
Jesse Tyler Ferguson, the Tony-winning actor and former Modern Family cast member, has married his husband, Justin Mikita, for almost a decade. They welcomed their second child with the assistance of a surrogate, solidifying their picture-perfect family.
Ali Krieger and Ashlyn Harris
"When we first met, her confidence and authentic presence captured me. I couldn't resist spending more time with her, drawn to her magnetic aura," Krieger told Sports Illustrated in January 2020. "Our connection grew from a foundation of friendship, gradually becoming romantic."
Tig Notaro and Stephanie Allynne
Comedian Tig Notaro and Stephanie Allynne married in 2015 after meeting on the set of their movie In a World. They have two children, twins Max and Finn, who were born via surrogate in 2016.
The couple also starred in the Netflix documentary series Tig and Stephanie, which follows their lives together with their kids.
14 LGBTQ+ Celebrities Who Came Out in Old Age
Age is just a number, and coming out of the closet? Well, there's no expiration date on that, either. Even the glitz and glam of stardom couldn't suppress the authentic voices of some celebrities who chose to come out of the proverbial closet later in life.
14 LGBTQ+ Celebrities Who Came Out in Old Age
8 Best Dog Backpacks for Hiking and Outdoor Adventures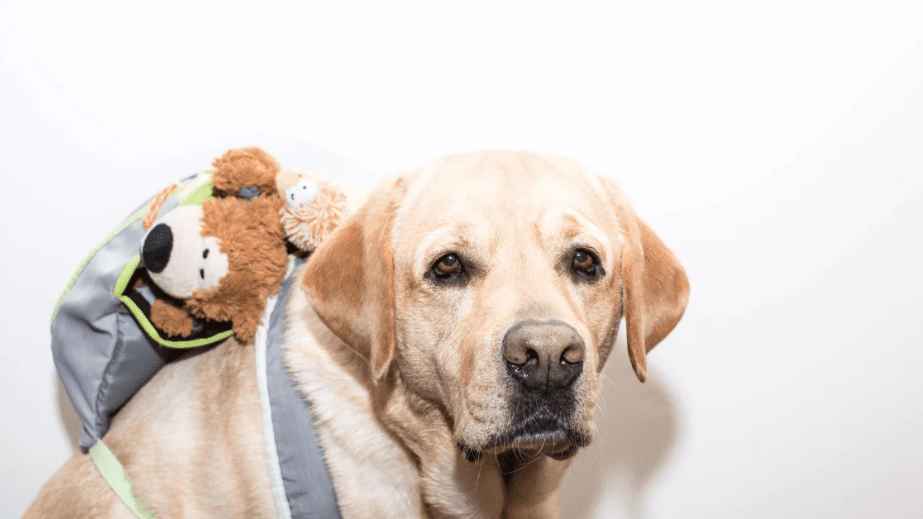 Dog backpacks are a convenient solution for carrying your dog's supplies while you're on an outdoor adventure. They help lighten your load and make it easier to bring all your essentials along.
8 Best Dog Backpacks for Hiking and Outdoor Adventures
17 Celebrities with Gay Parents
Lights, camera, diversity! Welcome to the candid world of 17 celebrities who testify that it's not the conventional 'mom-dad-kids' recipe that cooks up a successful individual. It's love, understanding, and a sprinkle of fabulousness! Get ready for our red carpet rollout!
17 Celebrities with Gay Parents
13 Kings And Queens Who Were Allegedly LGBTQ+
Throughout history, numerous influential figures have lived their lives in a way that resonated with their true identities despite societal norms and pressures.
13 Kings And Queens Who Were Allegedly LGBTQ+
17 Most Important LGBTQ+ Thinkers of All Time
Buckle up, friends. This is a journey of the greatest LGBTQ+ thinkers of all time, individuals who dared to question, challenge, and contribute to various societal dialogues, leaving indelible marks on human thought.