Once again, the contrast between the old and young emerges. In a world of ever-changing cultural shifts and technological advancements, one generation is perplexed by the next.
Baby Boomers, born in the post-war era and shaped by their values and optimism, often find themselves puzzled by their descendants – the Millennials and Gen Zs. So, let us brace ourselves for an intriguing journey of generational discovery.
Exploring a Career as an Influencer
In the digital age, the concept of being an 'Influencer' as a career perplexes the boomer generation. However, millennials and Gen Z embrace social media as a legitimate platform for entrepreneurship.
Influencers can earn a good living by posting on social media, partnering with brands, or launching their products.
Cryptocurrency
Baby Boomers grew up with paper money and physical banks, while younger generations are embracing the digital world of finance. Millennials and Gen Z conduct extensive research, using online platforms and social media to understand market trends.
They also explore blockchain technology for traditional investments, aiming to democratize finance. This shift reflects a broader trend toward digitalization and decentralization in the rapidly changing technological landscape.
Online Dating
Younger generations appreciate the convenience of swiping right or left from the comfort of their homes. Nevertheless, this concept may seem unfamiliar and impersonal to older generations.
Young People Recording Themselves Crying
It's not uncommon to see a video on TikTok or Instagram where someone is sharing their emotional breakdown. Although seemingly strange, this trend has become popular among young people as an outlet for stress relief and emotional release.
While boomers might see it as oversharing, the younger generation views it as a tool for emotional connection and mutual support.
Esports Fame
Research indicates that the average professional gamer can earn $60,000 per year. If you are excellent, you can make millions yearly, including other perks like travel arrangements, sponsorships, and prizes.
This progression is something that Boomers did not have access to growing up, making it another example of how Millennials and Gen Z-ers are forging new paths for the generations that come after them.
The Quest for Online Validation
The innate human desire for acceptance is more prevalent than ever. Particularly among young individuals, this takes the form of longing for validation from online strangers.
Such a concept may puzzle or concern older generations as it challenges traditional norms.
Work-Life Balance
Today's younger generation has a different work perspective than the Boomers. While Boomers often prioritize work and define their self-worth by it, the younger generation adopts a "work to live" attitude. This shift in perspective can leave Boomers flabbergasted.
Slang
One prominent and sometimes befuddling aspect of generational difference is the evolution of slang. Words like "lit," "flex," and "savage" have specific meanings in youth culture. This ever-evolving language showcases the creativity and adaptability of the younger generation.
Still, it can be challenging for Boomers to comprehend.
Fast Fashion
Another example of generational differences is the emergence of fast fashion. Young people increasingly embrace the "buy now, think later" mentality when purchasing garments. This trend starkly contrasts with Boomers' approach of saving for quality items that will last.
The Van Life Movement
The van life trend is gaining popularity among Millennials and Gen Z-ers, who opt for custom-built vans instead of traditional housing. Data shows a significant surge in interest, with searches for "van life" increasing by 216% since 2018.
Short-form videos provide tips for converting vans, receiving millions of views. This lifestyle represents the younger generation's desire for freedom and adventure, which some Boomers may consider irresponsible.
The Gig Economy
The work landscape has witnessed a noteworthy shift in how Millennials and Gen Z-ers operate, greatly influencing the rise of the gig economy. With Uber, TaskRabbit, and Fiverr, individuals can unleash their freelancing potential and offer their services to a global clientele.
This transformative phenomenon has undeniably redefined conventional work practices, further accentuating the generational divide.
Minimalistic Living
Baby Boomers valued material acquisition and equated success with possessions. Today's younger generations prioritize freedom, flexibility, and owning less. They redefine a meaningful and intentional life by embracing minimalism and curated lifestyles.
Life and Food Hacks
Younger generations are leveraging the internet to simplify life and food preparation through quick DIY solutions and innovative "life hacks." Their resourcefulness and adaptability shine through, from peeling garlic with a microwave to chilling beverages with a wet paper towel in the freezer.
These ingenious shortcuts, shared on social media, may baffle older generations.
Emojis in Work Emails
"Learn to write a professional email. The number of Gen Z kids I've had who send me emails without salutations, with emojis and shorthand like lol, omg, etc., without proper spelling and punctuation, is crazy. That is fine for texting or exchanges with people you're friends with, but it's not for the workplace." — Pistachio Bees.
Pricey Concerts
Concert ticket prices have skyrocketed, leaving the boomer generation puzzled at the extravagant amounts younger generations are willing to spend. While concerts were once an affordable way to have fun, today's fans are shelling out hundreds, even thousands, for the chance to see their favorite artists live.
Vaping
Vaping has gained immense popularity among the younger generations, while Boomers view it as a health hazard. Studies have found that vaping can be hazardous to one's health and is especially dangerous for those with respiratory conditions.
Despite clear warnings from the CDC, the allure of vaping's distinct flavors and sensations continues to attract many young adults.
TikTok
TikTok, a social media platform popular among younger users, is known for its focus on short-form, creative video content. Its unique algorithms give even obscure content a chance to go viral. Boomers may need to understand why it's so popular.
Streaming Services
The rise in streaming services, especially Netflix and Spotify, has made it easier for users to access their favorite TV shows and music without ever leaving the house. This shift has changed how people consume media, shifting away from traditional methods like buying CDs or renting DVDs.
Casual Workplace Etiquette
The workplace etiquette of younger generations, characterized by casual attire and relaxed communication, is often considered preposterous by some Boomers. This shift, exemplified by tech startups with unconventional office setups, may puzzle Boomers who view it as unprofessional.
Cancel Culture
The internet has spawned cancel culture, where influential individuals mobilize their followers for boycotts and public criticism. This trend is considered both extreme and necessary for holding people accountable. However, older generations may need help understanding this concept.
10 Things Gen Z Is Missing Out on According to Gen X and Millennials
There's nothing like the good old days. Kids now have yet to learn what they missed out on! Today, things like technology and an ever-changing culture present Generation Z with a much different upbringing than most people had.
10 Things Gen Z Is Missing Out on According to Gen X and Millennials
8 Best Dog Backpacks for Hiking and Outdoor Adventures
8 Best Dog Backpacks for Hiking and Outdoor Adventures
15 Crazy Reasons Why Gen Zs Think They're Superior to Millennials
15 Crazy Reasons Why Gen Zs Think They're Superior to Millennials
20 Unexpected Things Boomers Secretly Adore About Younger Generations (And Won't Admit It)
Welcome, dear reader, to a delightful roller-coaster of hidden admiration! As the generation gap saga continues, we often find ourselves amidst a love-hate relationship between Boomers and their sprightly successors. Yet, beyond the stereotypical grumbles about "those youngsters" lurks an unspoken, secret admiration.
20 Unexpected Things Boomers Secretly Adore About Younger Generations (And Won't Admit It)
Turns Out Boomers Weren't Completely Lost After All! Here's a Cheeky List of 20 Things They Surprisingly Got Right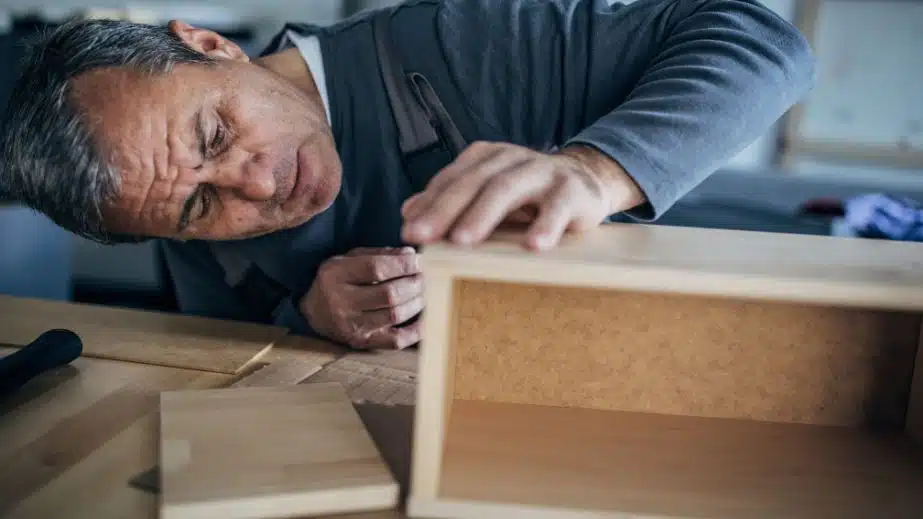 Let's give it up for our favorite generation to poke fun at—the Baby Boomers! Sure, they may still struggle to differentiate between a tweet and TikTok, and yes, they might consider avocado toast a culinary abomination. Still, they weren't as off-track as we love to suggest.
Turns Out Boomers Weren't Completely Lost After All! Here's a Cheeky List of 20 Things They Surprisingly Got Right