A unique voice is a rare gem in music, often becoming the artist's signature. A sonic imprint sets them apart from a sea of melodies, a distinct sound that reverberates, transcending time and space. Today, we celebrate 18 modern-day singers who embody this essence, their voices resounding with a distinctive timbre that leaves an indelible mark on the listener.
With an array of vocal styles and genres represented, each of these artists strikes a chord in our hearts with their unmatched authenticity and creative prowess. Tune in as we embark on this melodious journey, exploring the most distinctive voices of contemporary music.
Adele
Renowned globally for her unmatched vocal prowess, Adele possesses a voice that strikes with the force of a tempest and soothes like a gentle breeze. Her remarkable ability to blend power and vulnerability in a single note leaves audiences spellbound.
Adele's deep, resonant tones give her songs an emotional weight that resonates with listeners, making each lyric feel like a personal confession. Her vocal dexterity enables her to easily navigate intricate melodic arrangements, bringing her emotive storytelling to life with authenticity and passion.
Thom Yorke (Radiohead)
Thom Yorke's voice is a haunting instrument that lingers in the corners of the mind. His unique falsetto, characterized by its ethereal quality, adds complexity to Radiohead's sonic landscape.
Yorke captures themes of alienation, disillusionment, and introspection with a voice that seems to transcend conventional boundaries. His vocals shift from delicate to forceful, creating a mesmerizing journey through the emotional spectrum.
Sia
Sia's voice is an undeniable force of nature. Possessing a range that spans from delicate whispers to commanding roars, her vocals are a study in contrasts. The hallmark of her style is her distinct vibrato, which lends an intense and immediate quality to her delivery.
Sia's voice can be both an intimate confidante and a rallying cry, and her emotional depth shine through as she navigates intricate melodies and heartfelt lyrics.
Eddie Vedder (Pearl Jam)
Eddie Vedder's voice is a raw embodiment of unbridled passion and authenticity. His deep, gravelly timbre is a vessel for the emotions that course through Pearl Jam's music. Vedder's vocals convey a sense of urgency, as if each word is a revelation he can't keep bottled up.
His ability to shift from introspective murmurs to cathartic howls encapsulates the tumultuous spirit of grunge while leaving an enduring imprint on rock's history.
Florence Welch
Florence Welch's voice is an ethereal instrument, capable of conjuring otherworldly landscapes with its otherworldly range. Welch's vocals soar effortlessly through her band's orchestral compositions, possessing both a delicate fragility and a resounding power.
Her voice feels like an elemental force, able to whisk listeners away to fantastical realms while simultaneously touching on themes of vulnerability and strength.
Bruno Mars
Bruno Mars's voice is a versatile marvel that spans genres and eras effortlessly. His smooth and velvety tones evoke the spirit of classic crooners while infusing contemporary energy.
Mars's vocals glide through upbeat pop anthems and sultry R&B ballads, drawing listeners into his charismatic universe. His sense of phrasing and ability to command the stage with his voice make him a true modern-day showman.
Hozier
Hozier's voice has a timeworn quality that relates to folk and blues traditions. With a deep resonance that feels like a whisper from the past, his vocals conjure imagery of soul-searching journeys and introspective moments.
Hozier's ability to tap into the emotional core of his music is enhanced by his rich, earthy tones, which wrap listeners in a warm embrace of nostalgia and contemplation.
Lorde
Lorde's voice is a testament to the power of individuality. With a unique tone that defies easy categorization, she injects her pop anthems with a dose of authenticity and a rebellious spirit.
Lorde's signature phrasing and enunciation give her lyrics a distinct rhythm, making her an instantly recognizable and influential voice in contemporary pop music.
Sam Smith
Sam Smith's voice is a vessel of vulnerability and emotional depth. With an astonishing range that allows them to glide from delicate falsettos to soul-stirring belting effortlessly, Smith's vocals are a direct line to the heart.
Their ability to convey heartache, love, and self-discovery through their voice creates an intimate connection with listeners, making their R&B and pop compositions all the more resonant.
Lana Del Rey
Lana Del Rey's voice is a seductive invitation into a world of faded glamour and romantic melancholy. With a dreamy, nostalgic quality wrapped around each lyric, her vocals evoke a sense of longing and introspection.
Del Rey's unique vocal delivery, marked by its languid phrasing, transports listeners to a cinematic landscape of vintage aesthetics and emotional introspection.
Christina Aguilera
Christina Aguilera's voice is a technical marvel that spans an astonishing vocal range. From powerful belting to tender whispers, she possesses an instrument that can evoke vulnerability and strength.
Aguilera's vocal acrobatics and ability to infuse her music with emotional depth have solidified her as a diva in the pop world, while her distinct vocal stylings continue to influence a generation of singers.
James Blake
James Blake's voice is an instrument of sonic experimentation. His haunting falsetto flits across his compositions like a ghostly presence, adding an element of vulnerability to his electronic soundscapes.
Blake's voice is a study, in contrast, capable of delicate vulnerability and dynamic intensity. His willingness to push the boundaries of vocal expression contributes to his music's unique and captivating nature.
Amy Winehouse
Amy Winehouse's voice is a testament to the timeless allure of jazz and soul. With a smoky, raspy quality that carries the weight of lived experiences, her vocals resonate with authenticity and emotion.
Winehouse's ability to infuse her music with joy, heartache, and introspection through her voice has left an indelible mark on the modern soul music landscape.
Justin Timberlake
Justin Timberlake's voice is a reflection of his versatility as an artist. With a smooth and mellifluous quality, he effortlessly transitions between pop, R&B, and dance genres.
Timberlake's vocals are marked by their charismatic energy and undeniable charm, allowing him to captivate audiences with his singing and dynamic stage presence.
Brittany Howard (Alabama Shakes)
Brittany Howard's voice is a raw, unfiltered expression of bluesy authenticity. Her husky tones convey a sense of lived experience, infusing Alabama Shakes' rock music with a gritty and genuine edge.
Howard's vocals evoke images of late-night performances in smoky bars, channelling the essence of the blues while adding her contemporary spin.
Halsey
Halsey's voice is a canvas for experimentation and genre-blurring. Possessing a unique timbre that can range from delicate and introspective to bold and assertive, she navigates a diverse musical landscape.
Halsey's willingness to explore different vocal styles and emotional nuances adds depth and complexity to her music, making her an influential figure in modern pop.
John Legend
John Legend's voice is a vessel of soulful storytelling and emotional resonance. With a warmth that feels like a comforting embrace, his vocals traverse the spectrum of human emotions.
Legend's ability to convey love, heartache, and hope through his voice creates a direct line to the heart, making his R&B and soul ballads enduring favourites among listeners.
Frank Ocean
Frank Ocean's voice is a tapestry of introspection and vulnerability. His smooth, mellifluous tones navigate the landscapes of modern R&B with a contemplative spirit. Ocean's vocals are a vehicle for profound introspection, as his music explores themes of identity, love, and existence.
His voice has become a defining characteristic of contemporary R&B, inviting listeners to join him on a journey of self-discovery.
With their distinct and remarkable vocal qualities, these artists have left an indelible mark on the music industry, each contributing to a diverse tapestry of sounds and emotions that resonate with audiences worldwide.
22 of The Wealthiest Female Rappers Of All Time
In the male-dominated hip-hop landscape, these 25 richest female rappers have shattered ceilings, setting benchmarks and reshaping the rap game. Their impressive net worths are testaments to their talent, hustle, and influence.
22 of The Wealthiest Female Rappers Of All Time
7 Best Pet Gates of 2023 That Pass The Security Checklist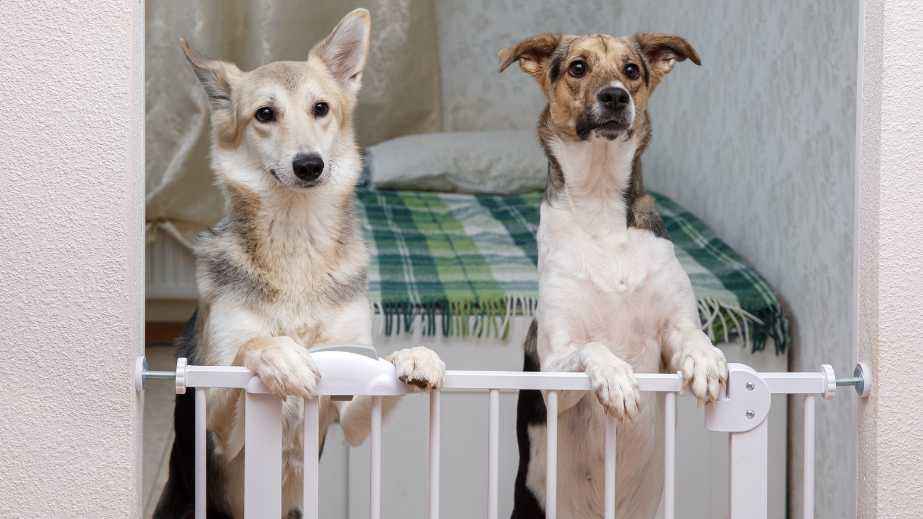 That's why a pet gate is such an essential addition to your home. It keeps your pets safe from getting into trouble and gives you peace of mind knowing that they can't escape when you're not around.
Choosing the right dog gate can be daunting for pet parents. With so many different styles and sizes, it can take time to narrow down your choices.
7 Best Pet Gates of 2023 That Pass The Security Checklist
10 Actors Who Portrayed Criminals On-Screen and Lived a Life of Crime Behind the Camera!
Get ready for a wild ride! From the silver screen to the courtroom, these Hollywood legends take on the role of criminals both on and off-camera.
10 Actors Who Portrayed Criminals On-Screen and Lived a Life of Crime Behind the Camera!
15 Famous Celebrities Most People Say They Wouldn't Take a Selfie With (Even for Free)
It's selfie time! Or maybe not. We all have those celebrities we'd love to snap a quick pic with, but there are also those stars we'd rather not share our camera roll with, even if they offer us a freebie! In the glitzy world of showbiz, not all that glitters is gold. So, buckle up as we unveil the 15 A-list's least wanted.
15 Famous Celebrities Most People Say They Wouldn't Take a Selfie With (Even for Free)
Most famous musician born the same year as you
It's always fun to have something in common with a celebrity. Zac Efron dated your cousin? Your Facebook friends will definitely like that. Beyoncé was in your kindergarten class? That's instant cocktail party fodder. Even knowing you're the same age as a celebrity gives you a special bond, no matter how small that bond may be. That's why we compiled this list of the most famous musician born the same year as you.