Traveling can be an exhilarating adventure, offering a chance to immerse oneself in new cultures, landscapes, and experiences. Over the years, specific iconic American destinations have become synonymous with tourism.
However, not all of them live up to their hype. This piece highlights some of the most overrated American tourist traps, helping you make more informed decisions for your next stateside vacation.
Empire State Building Observation Deck
The Empire State Building Observation Deck in New York City, often romanticized in movies and television, is undeniably an iconic landmark. However, it's become an overrated American tourist trap in recent years. The high price of admission, coupled with the long queues that often result in a wait of several hours, can make the experience more frustrating than it is worth. While the top view is beautiful, several other spots offer equally magnificent skyline views without the hassle, such as the Top of the Rock at Rockefeller Center or the One World Observatory.
Mall of America
Mall of America, located in Bloomington, Minnesota, is often touted as a must-see shopping paradise. However, it's arguably one of the most overrated American tourist traps. It's just a giant mall, and navigating the colossal building can be tiring and time-consuming, plus prices are not necessarily cheaper. Exploring the numerous other attractions Minneapolis offers is advisable.
Plymouth Rock
Plymouth Rock, located in Massachusetts, holds an important place in America's early history as the supposed landing site of the Mayflower Pilgrims in 1620. While modest in size, the rock bears an engraved date of "1620". The historical accuracy of Plymouth Rock's story remains a subject of dispute among historians, leading to the somewhat exaggerated hype surrounding this unassuming boulder. Fortunately, Massachusetts offers a wealth of other captivating and historically accurate sites that are worth your time and interest.
Graceland
Graceland, the former home of Elvis Presley, located in Memphis, Tennessee, is frequently lauded as a must-visit site for music fans. However, it's worth considering it as an overrated American tourist trap. While holding historical significance, the mansion is surprisingly tiny and lacks the grandeur one would associate with an international music icon. Furthermore, the entry fee is steep, considering the limited exhibits inside. Many other locations in Memphis provide a more authentic and affordable experience, such as Sun Studio, where Elvis recorded his music.
Ice Rink at Rockefeller Center
The Ice Rink at Rockefeller Center in New York City is often touted as a must-visit attraction, especially during the holiday season. However, the relatively tiny rink accommodates only 150 skaters at a time and is typically crowded, often resulting in long waiting times. The experience is also considerably expensive, with high admission and skate rental fees. While the setting is undeniably picturesque, numerous other ice rinks in the city offer a more enjoyable and less crowded skating experience at a fraction of the cost.
Space Needle
Although iconic, the Space Needle in Seattle, Washington, is also considered an overrated American tourist trap. While its futuristic design and 360-degree views over the city might seem appealing, the reality often doesn't live up to the hype. The entrance fee is exorbitant, the queues are lengthy, and the viewing deck is frequently overcrowded, making it difficult to enjoy the vistas truly. Moreover, the city of Seattle offers numerous other vantage points, free of charge, from where you can soak in the city's breathtaking skyline.
World of Coca-Cola
The World of Coca-Cola in Atlanta, GA, is another overrated American tourist trap. While the museum does offer a glimpse into the iconic brand's history and worldwide reach, the overall experience can be a letdown. Most exhibits are essentially large advertisements, and the chances are high that you'll spend more time waiting in lines than actually exploring the content. Additionally, the entrance fee is relatively steep for what essentially amounts to corporate self-advertisement. So you might skip the World of Coca-Cola.
Buffalo Bill Grave and Museum
The Buffalo Bill Grave and Museum, situated in Golden, Colorado, is often hailed as a must-visit for lovers of American history. However, it can be argued that it is an overrated American trap. While the museum houses a collection of artifacts and memorabilia from the life of William F. "Buffalo Bill" Cody, it falls short in terms of providing the depth and interactive exhibits that visitors might expect; thus, the admission fee does not quite align with the value of the overall experience. Furthermore, the grave itself is a simple stone.
Area 51 Alien Travel Center
The Area 51 Alien Travel Center in Amargosa Valley, NV, often lures curious tourists with its quirky themes and promises of an out-of-this-world experience. The center's claim of being a hub for extraterrestrial sightings is mainly unfounded. Furthermore, the high-priced merchandise and lackluster food offerings don't offer value for money. So, while the eccentricity of the Area 51 Alien Travel Center might tempt you for a stopover, it is, in reality, an overrated American tourist trap.
O.K. Corral
The O.K. Corral in Tombstone, Arizona, often touted as the "most famous shootout site in the American Old West," regrettably falls on the overrated American tourist traps list. The actual gunfight did not occur within the corral itself, contrary to popular belief, and the historical accuracy of the reenactments is questionable. Additionally, the high entrance fee tends to disappoint visitors exploring a relatively small, nondescript plot. It's worth considering that more enriching and authentic historical experiences exist in the American West.
Crater of Diamonds
Despite the enticing proposition of unearthing a precious gem at the Crater of Diamonds in Murfreesboro, AR, this destination often doesn't meet tourists' expectations. It's a state park filled with dirt fields where visitors can sift through the soil, hoping to find a diamond. However, the chances of discovering a diamond are pretty slim. Moreover, the remote location and lack of nearby attractions make it an inconvenient and time-consuming detour for most travelers. Therefore, this attraction might be one to skip on your American journey.
South of the Border
South of the Border, located in Hamer, South Carolina, is often billed as a must-visit stop on any East Coast road trip. While recognizable from a distance, the giant sombrero tower is simply a novelty, and most of the site consists of run-down shops selling the same selection of low-quality souvenirs. The amusement park, Pedro's Pleasure Dome, frequently receives criticism for its lack of maintenance and outdated attractions. While South of the Border may have been a hot spot in the past, these days, it seems more like an overpriced and overrated American tourist trap.
Fisherman's Wharf
Fisherman's Wharf in San Francisco, CA, is a classic example of an overrated American tourist trap that has become over-commercialized and crowded. Commonplace chain stores and fast food outlets largely dilute the "authentic" San Francisco experience it promises. As a visitor, you might find more value in exploring less crowded, offbeat neighborhoods that offer a more genuine sense of the city's unique culture and local flavor.
Waikiki Beach
Despite its world-renowned status, Waikiki Beach in Hawaii is considered an overrated American trap. While its picturesque views and warm, turquoise waters attract millions of visitors annually, the beach can be excessively crowded, detracting from its natural beauty. Moreover, beachfront accommodations, dining, and entertainment costs are significantly inflated. Additionally, severe erosion has caused the beach to narrow alarmingly, further limiting space for visitors. Less mainstream and more tranquil alternatives, such as Lanikai Beach in Kailua or Punalu'u Black Sand Beach on the Big Island, is worth considering.
Quincy Market
The Quincy Market, located in the heart of Boston, Massachusetts, often finds its way onto many tourists' itineraries. However, this historic market has become a primarily overrated American tourist trap. While it may appeal to history enthusiasts with its 19th-century architecture, its charm is typically overshadowed by bustling crowds, overpriced food, and shops selling generic souvenirs. The authentic local culture that once defined Quincy Market has dwindled, replaced by commercialization that caters more to tourists than the residents of Boston.
Epcot
Epcot, a theme park within the expansive Walt Disney World Resort in Orlando, Florida, frequently attracts criticism for being an overrated American tourist trap. Although it boasts a unique concept of celebrating international culture and technological innovation, some visitors express disappointment with the high entry costs, few rides, and often overcrowded conditions. The park's attempt to encapsulate the essence of several countries in their so-called "World Showcase" has also been criticized as being superficial and stereotypical.
Santa Claus House
Santa Claus House in North Pole, Alaska, might attract those yearning for the Christmas spirit, but it leaves much to be desired as a tourist destination. The "North Pole" is a far cry from the actual Arctic ice mass, and the house itself is a glorified gift shop selling Christmas-themed merchandise under the guise of a quaint holiday experience. The overpriced trinkets and long lines make the Santa Claus House less of a charming holiday excursion and more of an overrated American tourist trap.
Beale Street
Beale Street, located in Memphis, Tennessee, is often lauded as a must-visit destination for its historical significance in blues music. However, it has become a highly overrated American tourist trap. While it once served as a platform for legendary artists like Louis Armstrong and B.B. King, it is overrun by overpriced bars, souvenir shops, and mediocre street performers today. The authentic Blues experience it was once famous for has diminished considerably.
World's Largest Ball of Twine
The World's Largest Ball of Twine, located in Cawker City, Kansas, is often billed as a must-see on quirky roadside attraction lists. While the sheer size of the ball is impressive, the novelty wears off quickly, leaving most tourists questioning the time and fuel spent seeing it. The surrounding area doesn't offer many additional sights or experiences, making the detour feel more wasteful. In the grand scheme of American tourism, this attraction is sorely overrated and is best left to the most die-hard Twine enthusiasts.
Times Square
Times Square, often celebrated as "The Crossroads of the World," is on the list of overrated American tourist traps. Although it's famous for its flashy billboards, New Year's Eve celebrations, and Broadway proximity, it's typically overcrowded, noisy, and full of high-priced, low-quality restaurants and stores. You'll likely be stuck in a sea of tourists and aggressive street performers rather than getting a genuine sense of the city's vibrant culture and history.
10 Overrated Tourist Spots in America That Are Not Worth Your Time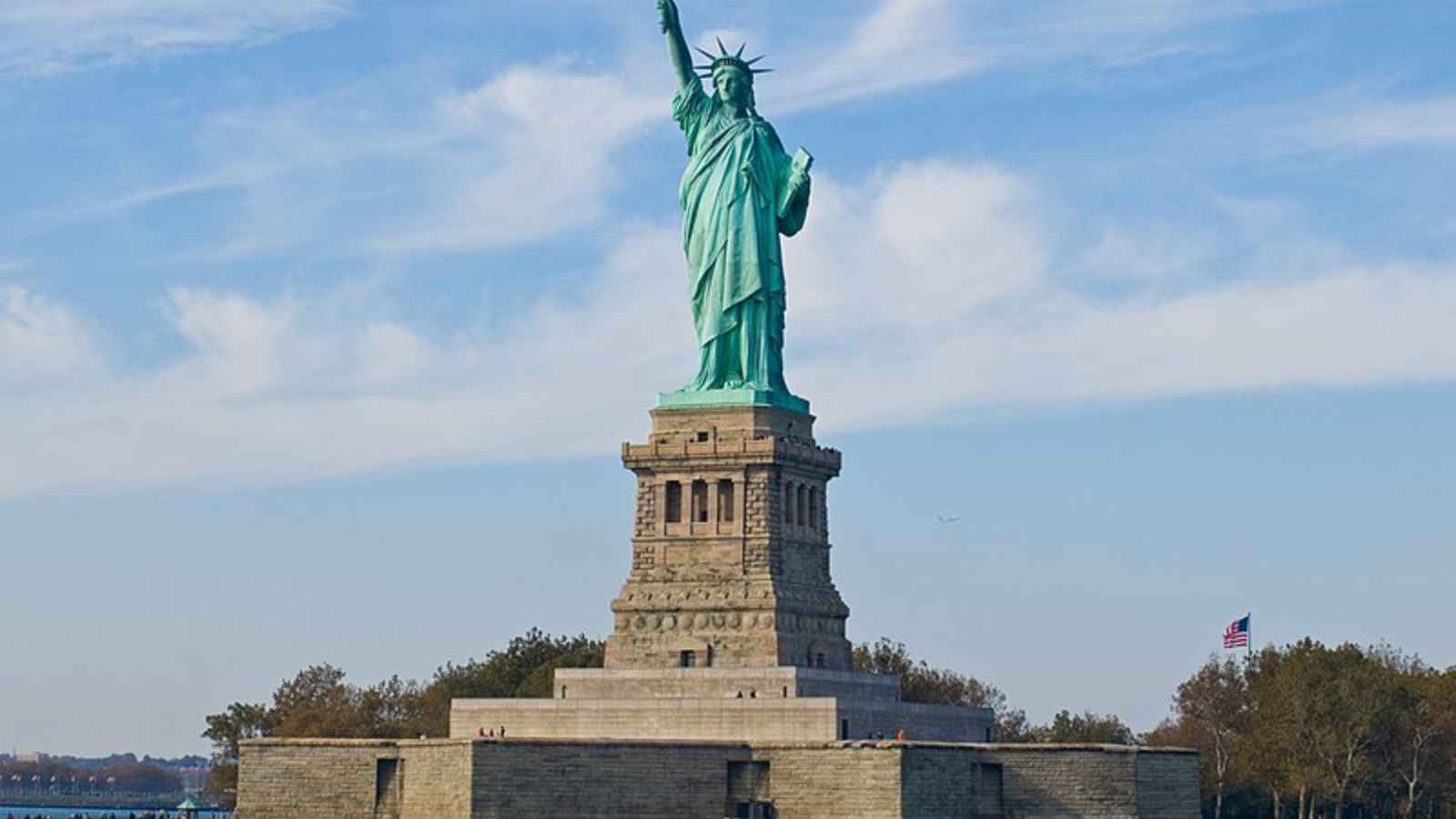 Traveling to the United States has become increasingly popular, with millions flocking to iconic cities and attractions. But while there are some fantastic places to visit in America, not all tourist spots live up to their hype.
10 Overrated Tourist Spots in America That Are Not Worth Your Time
Your Go-To Source for the Top Luggage Sets in 2023!
Numerous factors should be considered when selecting the ideal luggage set to purchase. Are you a frequent traveler? What is your budget? Do you prefer a hardshell or a softshell suitcase? These are just a few inquiries that should be addressed before purchasing. Our comprehensive guide aims to simplify this process, assisting you in making a more informed decision.
The Ultimate Guide to the Best Luggage Sets in 2023
10 Travel Destinations Known To Be Overrated That Avid Travelers Still Love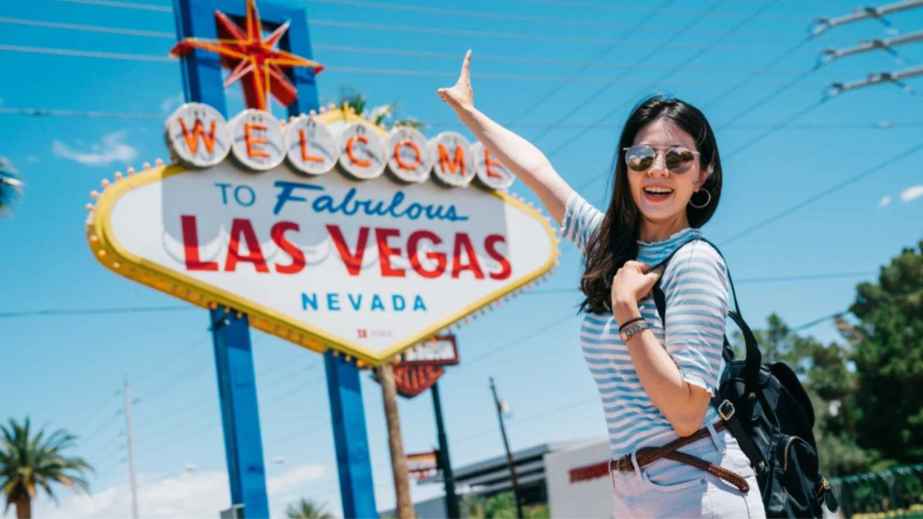 Cities and countries earn their reputations through word of mouth, media coverage, and the attractions they offer. While some overrated places deserve that label, seasoned travelers thoroughly enjoy many.
10 Travel Destinations Known To Be Overrated That Avid Travelers Still Love
15 Countries that strongly advise their Citizens not to Travel to America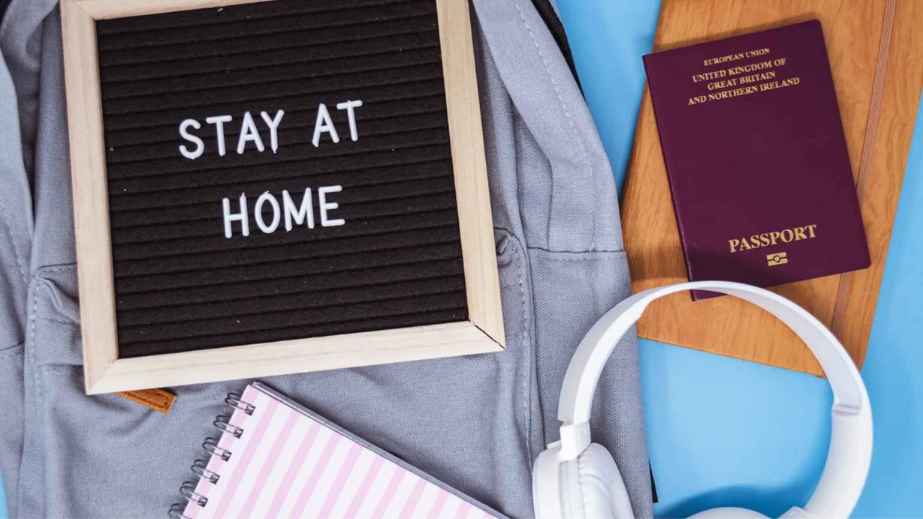 The United States of America has long been a popular destination for tourists and business travelers, boasting a rich cultural history, diverse landscapes, and countless attractions.
15 Countries that strongly advise their Citizens not to Travel to America
12 Unexpected Destinations for Overseas Adventure Travel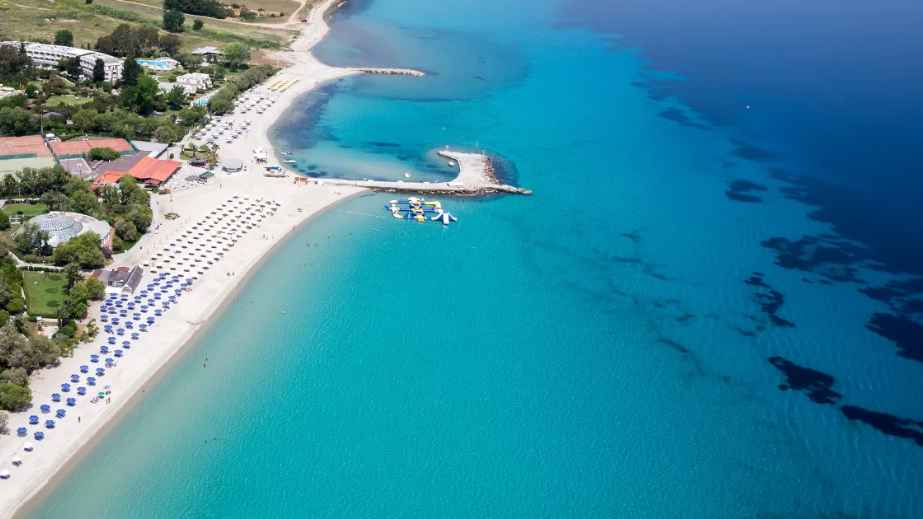 Vacation isn't always best spent relaxing. For some, overseas adventure travel is the name of the game.