The realm of fame is a glittering spectacle, drawing us in with its allure of glamour, talent, and controversy. However, not all celebrities are created equal. While some dazzle us with their genuine talent and charisma, others seem to bask in the limelight despite a lack of discernible skills or talents.
This list offers a critical yet empathetic examination of 20 celebrities who, in our opinion, are currently overrated. It's not about diminishing their achievements but rather questioning the proportionality of their fame in relation to their contributions. Remember, you might not agree with our picks, and that's okay! Ultimately, it's all a part of the fascinating conversation that pop culture invites.
Kim Kardashian
Kim Kardashian's fame hinges on reality TV and social media, raising concerns about her contributions to society. Critics argue that her influence perpetuates the notion that fame can be achieved without substantial talent or meaningful achievements.
Her rise to prominence through reality television, primarily "Keeping Up with the Kardashians," is often seen as emblematic of a celebrity culture that rewards sensationalism over true accomplishment. While she has ventured into business, critics contend that her celebrity status overshadows more worthy individuals who have made substantial contributions to their fields.
Justin Bieber
Justin Bieber's early stardom was propelled by his youthful charm and catchy pop hits. However, critics argue that his music later became formulaic, catering mainly to a teenage demographic. The transition from his squeaky-clean image to a more rebellious persona garnered attention, but some felt it overshadowed his musical evolution.
Moreover, Bieber's struggles and controversial behavior have led to concerns about his ability to handle fame responsibly, ultimately affecting his reputation.
Kylie Jenner
Kylie Jenner's success in the cosmetics industry is significant, yet critics contend that her fame primarily stems from her family's reality TV show, "Keeping Up with the Kardashians." While her entrepreneurial accomplishments cannot be entirely dismissed, some question the "self-made" billionaire label, asserting that her family's influence played a pivotal role.
Her meteoric rise to wealth and fame, juxtaposed with her relatively young age, led to debates about the authenticity of her success and whether it genuinely reflects her achievements.
Cardi B
Cardi B's music and persona have garnered attention, but critics argue that her success might be more about controversy than true artistic merit. While her bold lyrics and unfiltered persona resonate with certain audiences, her music has faced criticism for being explicit and lacking depth.
This has led to debates about the impact of her music on popular culture, with some asserting that her rise to fame is symbolic of a music industry that sometimes prioritizes shock value over substantive content. While her popularity is undeniable, her status as an artist and the cultural implications of her work continues to spark conversations about what truly defines a meaningful contribution to music.
Logan Paul & Jake Paul
The Paul brothers' fame originates from their controversial online content, often involving stunts that blur the line between entertainment and insensitivity. While they have garnered a massive following, critics argue their success is predicated on shock value and sensationalism rather than substantial creative or intellectual contributions.
Their antics, often targeted at a younger audience, have raised concerns about the messages they convey and the potential influence they wield. Some view their content as emblematic of a broader trend in which attention-grabbing behavior trumps more substantive forms of entertainment, leading to debates about the responsibility that comes with their level of fame.
Taylor Swift
Taylor Swift's success as a musician is undeniable, yet her carefully curated public image and personal narratives have been criticized as calculated for commercial gain. While her early music resonated with a wide audience, some critics argue that her repeated use of the victim narrative, particularly in her songs, can come across as contrived.
The public feuds and controversies she has engaged in also contribute to the perception that her authenticity might be selectively presented. These factors lead to debates about whether her fame is truly earned or influenced by the strategic management of her image and public persona.
Bella Hadid
Bella Hadid's modeling career has been undeniably successful, but critics contend that her influential family background was pivotal in catapulting her to fame. While she possesses the physical attributes of a successful model, her connections within the industry have led to debates about the fairness of her success compared to other models who lack such affiliations.
This raises broader questions about the role of privilege in fashion and whether talent alone is sufficient to achieve widespread recognition. While Hadid's achievements should not be dismissed, the influence of her family ties on her career trajectory remains a topic of discussion among critics and observers.
DJ Khaled
DJ Khaled's catchphrases and social media presence have garnered attention, yet some critics argue that his musical contributions do not match his online persona. While he has produced successful tracks and collaborations, his reliance on featuring other artists in his songs has led to questions about the originality of his work.
Critics assert his fame is sometimes more about self-promotion and cultivating a public image than pushing creative boundaries within the music industry. This disconnect between his online persona and his musical output has prompted discussions about the authenticity of his contributions to the music world.
Meghan Trainor
Meghan Trainor's music, known for its catchy hooks, has resonated with listeners, yet critics contend that her songs promote unrealistic body images and lack substantive depth. While her empowerment-focused lyrics have found an audience, some argue that her music often adheres to a formulaic structure that prioritizes commercial appeal over meaningful content.
This has led to debates about the impact of her songs on societal perceptions and whether her contributions to the music industry are genuinely innovative or merely reflective of prevailing trends. While Trainor's popularity is evident, the nature of her musical output raises questions about artistic authenticity and the messages conveyed through her work.
James Charles
James Charles gained prominence as a makeup artist and social media influencer, but controversies surrounding his behavior and interactions with fans have raised concerns about his authenticity and impact. Critics argue that his brand often emphasizes shock value and attention-grabbing content over substantive engagement with the beauty and fashion industries.
His controversies, including public feuds and accusations of inappropriate behavior, have prompted discussions about the responsibilities that come with his level of fame and influence. Some contend that Charles' rise to prominence indicates a broader trend in which online notoriety can sometimes overshadow genuine expertise or meaningful contributions to the fields in which influencers operate.
Lil Pump
Lil Pump's music is emblematic of the mumble rap trend, characterized by repetitive lyrics and a focus on style over substance. Critics argue his tracks often lack depth and fail to engage with complex themes or storytelling. While his music has garnered a significant following, debates persist about the impact of the mumble rap subgenre on the broader hip-hop landscape.
Some question whether the popularity of artists like Lil Pump reflects a shift in audience preferences or if it underscores concerns about the artistic depth of contemporary mainstream rap music. Ultimately, the perception of Lil Pump's work as overrated raises questions about the criteria by which music is evaluated and the evolving tastes of listeners.
Bhad Bhabie (Danielle Bregoli)
Bhad Bhabie's rise to fame originated from a viral catchphrase and a reality TV appearance, leading critics to question the authenticity of her music career. Some argue that her transformation from a controversial internet personality into a rapper exemplifies a broader trend in which viral fame is leveraged for opportunities in the entertainment industry.
While she has gained attention and a following, concerns persist about the manufactured nature of her image and whether her success is based more on sensationalism than genuine artistic merit. This raises broader questions about the dynamics of internet celebrity and the influence of meme culture on mainstream media.
Post Malone
Post Malone's music has resonated with a broad audience, yet some critics argue that his style blurs the lines between genres, potentially diluting the impact of his work. His songs often incorporate elements from various musical traditions, raising questions about the authenticity of his sound and his contribution to the genres he draws from.
Additionally, some assert that his music can be perceived as repetitive, with certain themes and motifs reappearing throughout his discography. While his popularity cannot be denied, discussions about his artistic expression's uniqueness and lasting influence on the music landscape continue to shape perceptions of his contributions.
Iggy Azalea
Iggy Azalea's music has faced criticism for cultural appropriation and a perceived lack of originality. Critics argue that her adoption of a Southern American accent and her engagement with hip-hop aesthetics have raised questions about the authenticity of her artistry.
While she gained initial attention for her music, her subsequent controversies and public disputes have sometimes overshadowed her musical output. This raises broader discussions about the appropriation of cultural elements within the entertainment industry and the implications for artists who navigate genres and styles outside of their backgrounds.
Gwyneth Paltrow
Gwyneth Paltrow's lifestyle brand, Goop, has achieved recognition, but its promotion of controversial wellness practices and products has led to skepticism. Critics argue that some of the health and wellness advice provided by Goop lacks scientific validity and may mislead consumers. Paltrow's celebrity status has undoubtedly contributed to the brand's visibility.
Yet, the medical claims associated with certain products have raised concerns about the influence of celebrity endorsements on public health decisions. This underscores the broader discussion about the responsibility of celebrities when engaging with wellness-related topics and the potential consequences of promoting products that lack rigorous scientific backing.
Kanye West
While Kanye West is widely acknowledged for his musical talent and artistic innovation, his controversial statements and behavior have sometimes overshadowed his contributions. Critics argue that his provocative comments and public feuds divert attention from his musical achievements, leading to debates about the balance between personal beliefs and the impact of one's work.
Additionally, his forays into other creative endeavors, such as fashion and design, have sparked conversations about the legitimacy of his efforts outside of music. While West's cultural influence cannot be denied, discussions about how his behavior intersects with his creative output continue to shape perceptions of his work.
Miley Cyrus
Miley Cyrus' transition from her Disney image to a more provocative persona garnered significant attention, yet some critics argue that this reinvention sometimes overshadows her musical talent. While her ability to adapt to different styles is noteworthy, concerns persist about whether her provocative image is an intentional attempt to generate attention through shock value.
This leads to discussions about the line between authentic artistic expression and calculated persona shifts for the sake of media coverage. Cyrus' journey from child star to adult artist prompts debates about the challenges of navigating fame and the potential trade-offs between creative authenticity and commercial success.
Chris Brown
Despite his musical talent, Chris Brown's history of legal issues and controversies has sometimes overshadowed his artistic achievements. Critics argue that his behavior and actions, including a high-profile domestic violence case, raise questions about his suitability as a role model within the music industry.
This leads to discussions about the responsibility of influential artists and the broader cultural implications of supporting individuals who have faced serious allegations. While Brown's music remains popular, the debates about the separation between his actions and artistic contributions continue shaping public perceptions.
Shia LaBeouf
Shia LaBeouf's acting abilities have been debated, with critics suggesting that his eccentric behavior and unconventional projects sometimes overshadow his talent. His involvement in performance art pieces and unconventional public appearances has led to questions about the motivations behind his choices and their impact on his standing as an actor.
While his work has been acclaimed, discussions about LaBeouf's personal quirks and public persona have contributed to a complex narrative surrounding his career. This raises broader discussions about the intersection of celebrity behavior and artistic output and how public perceptions of actors can be shaped by their on-screen and off-screen performances.
Lindsay Lohan
Lindsay Lohan's early fame as a child actress was followed by personal struggles that overshadowed her career. Critics argue that her ongoing challenges and controversies have diverted attention from her potential as a performer. Lohan's erratic behavior and legal issues have sometimes outshone her artistic contributions, leading some to view her as an example of how personal difficulties can impact a celebrity's public image.
This raises questions about the media's and the public's responsibility in shaping narratives around celebrities facing personal challenges. While Lohan's early success cannot be discounted, the complexities of her journey within the public eye continue to prompt discussions about the relationship between personal struggles and professional accomplishments.
10 Celebrity Deaths That Hurt the World the Most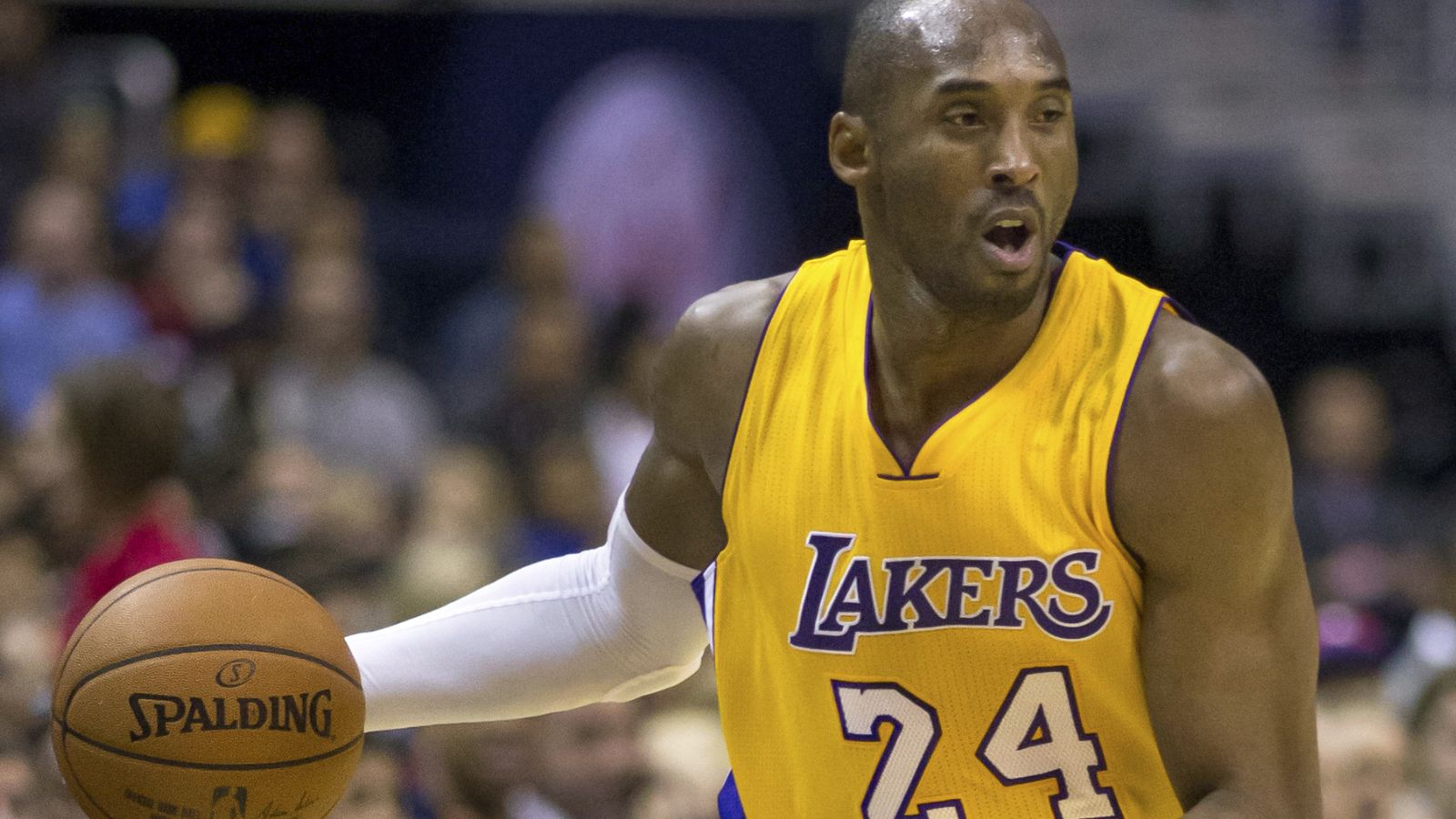 Celebrities occupy a special corner of our hearts, captivating and motivating us with their talents. Unfortunately, their premature departures leave an indelible imprint on the world's collective memory.
10 Celebrity Deaths That Hurt the World the Most
The 13 Best Calming Dog Beds of 2023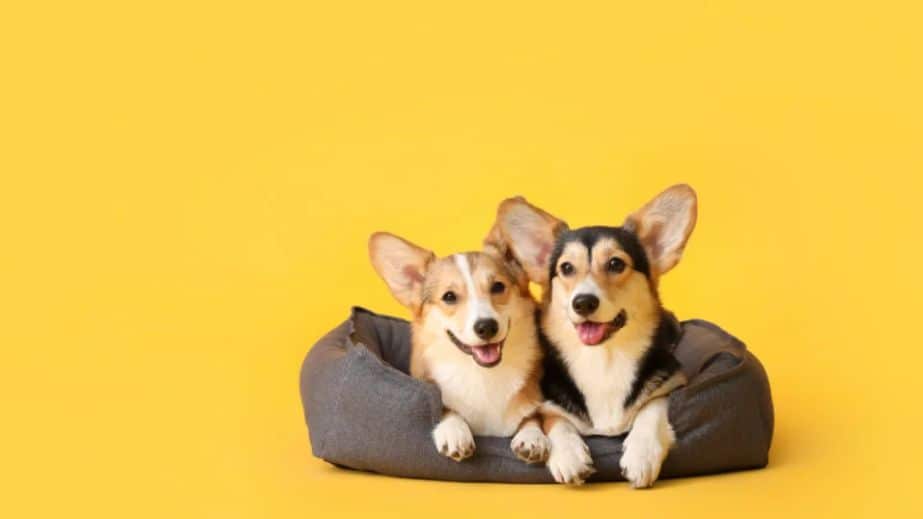 Dogs are usually very happy creatures but can have their anxieties.
The 13 Best Calming Dog Beds of 2023
10 Celebrity Couples Who's Relationship Started as Affairs and Ended in Affairs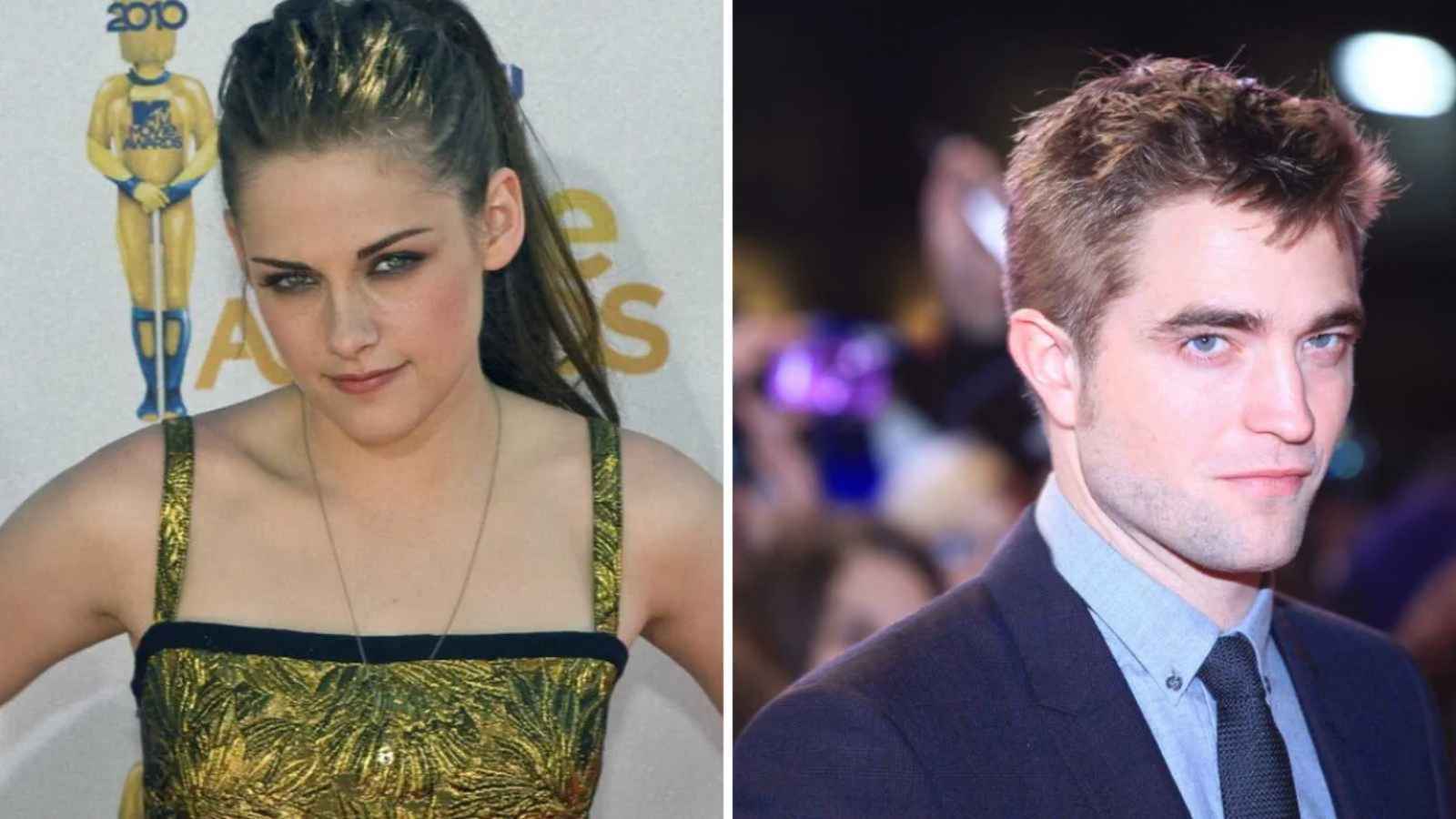 Hollywood is full of couples that win our hearts due to their display of affection. Yet, failed relationships aren't uncommon. Many famous duos have started as affairs and ended in affairs, coming full circle. Here are ten secrets of stardom dating shared on an online entertainment forum.
10 Celebrity Couples Who's Relationship Started as Affairs and Ended in Affairs
10 Celebrities Who Have Smiles So Bright They Force Your Own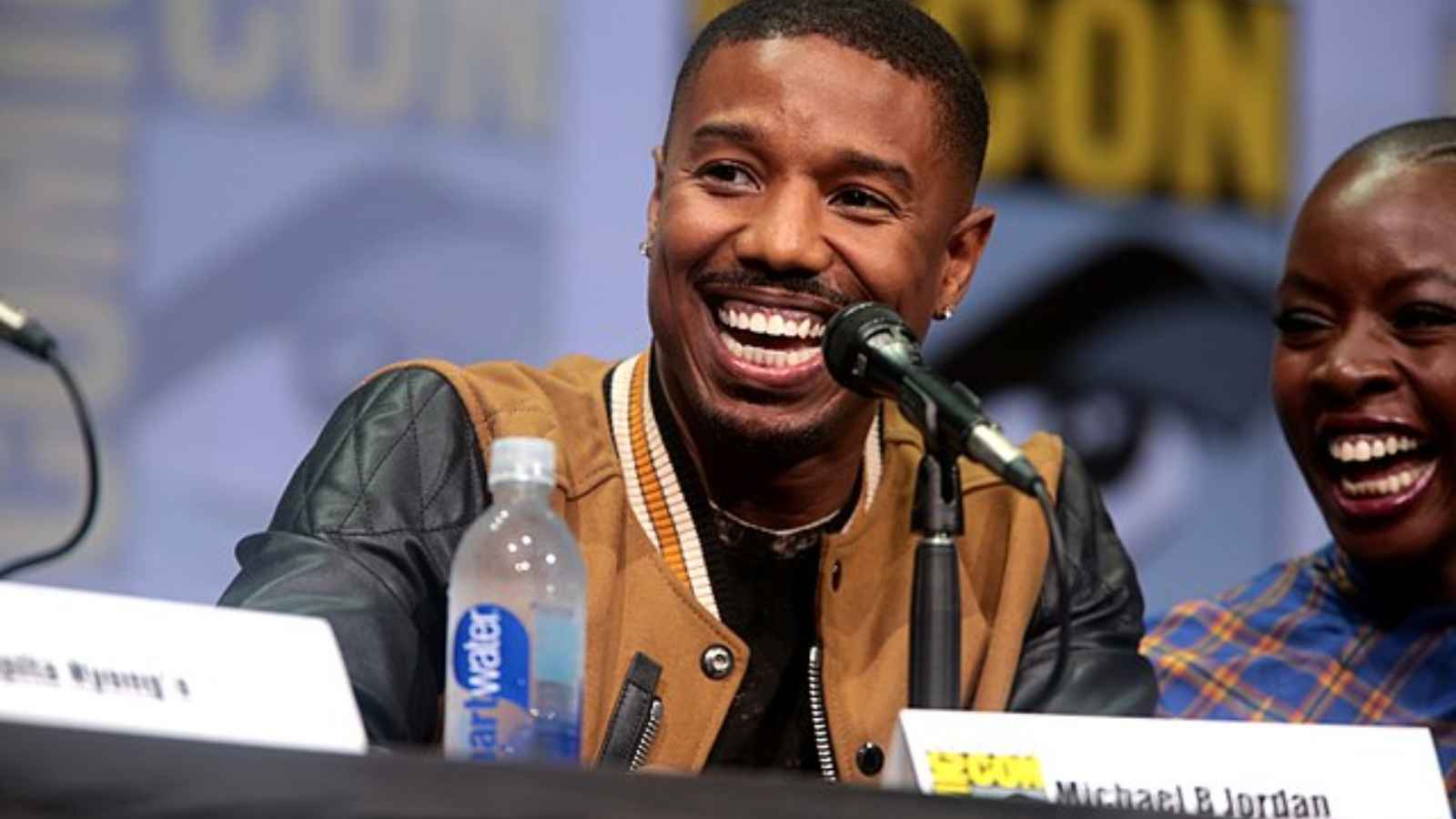 When it comes to celebrities, their captivating smiles can have a profound impact on our moods. A radiant smile can uplift our spirits and make us feel happier. Here are celebrities who members of an online forum believe have smiles so brilliant that they force you to light up in response!
10 Celebrities Who Have Smiles So Bright They Force Your Own
10 Celebrities Who Love Their Dogs as Much as You Do
We can all agree on the unconditional love and joy our furry companions bring. And we're not alone! Some famous faces adore their four-legged friends just as much as we do. They keep showing us that their hearts belong to the spotlight and their beloved canine companions. Here are ten celebrities who are obsessed with their dogs.