Having the right kitchen appliances can make your life so much easier. From blenders to food processors, there are plenty of helpful appliances that make cooking and baking a breeze. However, not all kitchen gadgets are created equal. In fact, some kitchen appliances are completely useless and take up valuable counter space without providing any real benefit. Here's our list of the ten most useless kitchen appliances you can buy. So before you head out to purchase one of these items, read through this guide first!
Popcorn Machine
A popcorn machine is one of the most useless kitchen appliances. Not only do they take up valuable counter space, but they are also hard to clean and require expensive ingredients. Plus, you can easily make popcorn in the microwave with far less effort and cost involved!
Electric Cheese Grater
Electric Cheese Grater has become increasingly popular among people who want to avoid hand-grating cheese as it can be quite tedious and time-consuming. However, this machine takes up counter space and requires electricity, making it a rather impractical tool for anyone who doesn't need to grate large amounts of cheese on a regular basis. Ultimately, the electric cheese grater is an unnecessary item in most kitchens.
Pasta Maker
Pasta Maker can be used to make various types of homemade pasta, such as spaghetti, lasagna, and ravioli. However, it does take a lot of time and effort to operate this machine correctly, and its results are usually not worth the effort. Making homemade pasta is often much easier with just a rolling pin and cutting board than using this bulky machine.
Electric Can Opener
They take up space in your kitchen and require electricity in order to open cans. The majority of electric can openers are not even electric-powered but instead rely on batteries that need replacing often. Furthermore, the process of opening a can with an electric opener is often more complicated than using a manual one. All things considered, this appliance is often more trouble than it's worth and should be avoided as much as possible when stocking your kitchen
Baby Food Maker
Though it can be convenient for parents who are short on time, it's not necessary to use this appliance if you are making your own baby food. It takes extra time and effort to use the machine, plus it requires more dishes and cleanup. In addition, many of these machines come with limited recipes and functions, making them inefficient compared to using traditional methods like mashing or pureeing fruits and vegetables manually. As such, a baby food maker should not be on the list of must-haves in your kitchen.
Egg Cooker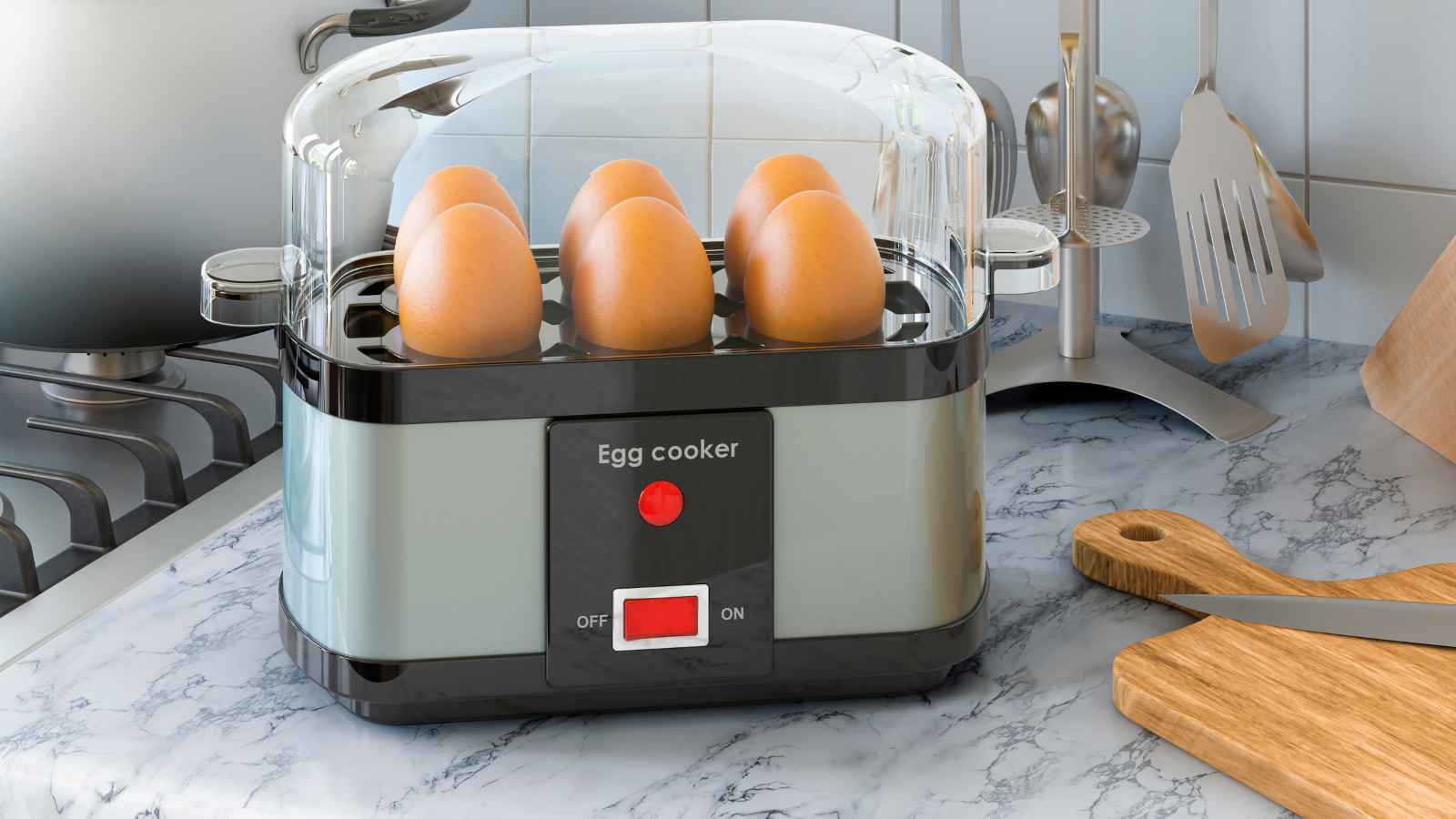 Egg cookers are one of the most useless kitchen appliances. They usually come with an array of functions like poaching, boiling, and scrambling eggs, but a regular stove top can easily replicate these functions. Additionally, they often take up a lot of counter space and require special cleaning instructions that can be tedious and time-consuming.
Also, egg cookers don't offer any convenience in terms of time savings or ease of use compared to traditional methods of cooking eggs. Overall, egg cookers are better left off your kitchen wishlist if you're looking for practical kitchen gadgets.
Deep Fryer
Deep fryers are used to submerge food in hot oil to give it that crispy texture and flavor. The problem with deep fryers is that they are unhealthy for you and your family, as they use too much oil when cooking. Additionally, food cooked in a deep fryer can be difficult to clean up afterward and can easily become a safety hazard due to the hot temperature of the oil. Therefore, deep fryers should be avoided when thinking of adding new kitchen appliances to your home.
Rotisserie
This appliance is mostly used for roasting meats and poultry to give them that delicious smoky flavor. Although it's great for making roasted chicken, ribs, and other slow-cooked dishes, it tends to take up a lot of counter space and can be hard to operate. For those reasons, rotisseries are not considered to be essential kitchen items by many people.
Bread Machine
Despite their convenience of being able to make fresh-baked bread with the press of a button, they often take up too much counter space and can be difficult to clean. Furthermore, many of them require you to measure out ingredients in very precise amounts – something that could be easily done by hand. In conclusion, unless you are an avid baker with plenty of counter space and time, a bread machine is probably not worth it.
Blender
A blender can take up a lot of countertop space and may not be used as often as other kitchen appliances such as toaster ovens or microwaves. Blenders are mostly used for blending smoothies or shakes, but they can also be used to make soups, sauces, and other dishes. However, it's important to keep in mind that these tasks can usually be done with hand mixers or immersion blenders instead of taking up space with a bulky blender.
5 Easy Kitchen Remodel Ideas on a Shoestring Budget
Everyone loves to have a lovely, functional kitchen, but not necessarily the hefty price tag that often accompanies it. You don't need to go into debt, or break the bank, to make significant changes in this room of your home.
5 Easy Kitchen Remodel Ideas on a Shoestring Budget
Small Kitchen Ideas: How to Make the Most of The Space You've Got
If you're like most people, you probably don't have a lot of space in your kitchen; this can be frustrating when you're making dinner every night or baking with your kids. Don't worry. We've got some small kitchen ideas to help you make the most of your space!
Small Kitchen Ideas: How to Make the Most of The Space You've Got
Best Pizza Peel of 2023: Ultimate Guide for Home Chefs
Pizza is a universally loved dish, often enjoyed at home by making or assembling it yourself. The process of transferring a pizza to and from a hot oven can be challenging, and that's where a pizza peel comes in handy. A pizza peel is an essential kitchen tool designed for efficiently sliding pizzas in and out of the oven, allowing for even cooking and a perfectly crispy crust.
Best Pizza Peel of 2023: Ultimate Guide for Home Chefs
The Dirty Truth: 16 Items You Should Never Put in Your Dishwasher
The dishwasher is one of the most made-for-convenience items in our kitchen – so it's only natural that we put all kinds of dishes, utensils, and even pots and pans into them. But dishwashers are our shining knights in the grand quest for kitchen efficiency, but not all utensils are ready to be rescued by this metallic hero. Here's a can't-ignore list of 16 items that should never – yes, never – take a dip in your dishwasher.
The Dirty Truth: 16 Items You Should Never Put in Your Dishwasher
Best Outdoor Pizza Oven: Top Picks for 2023
Outdoor pizza ovens have been gaining popularity over the past few years as more people embrace artisan-style cooking at home. These ovens provide a unique culinary experience, allowing you to create delicious, restaurant-quality pizzas with the perfect blend of crispy crust and melted toppings. By using an outdoor pizza oven, you can not only expand your cooking abilities but also make your backyard gatherings even more enjoyable.