Have you ever watched a film and felt a shiver run down your spine because it eerily mirrored events that hadn't even happened yet? Here are 20 mind-boggling flicks that seemed to have their own cinematic crystal balls—movies that predicted the future, and boy, did they nail it!
The Simpsons
First, we must tip our hats to the super-psychic yellow folks over at Springfield. Yes, we're talking about "The Simpsons," the animated sitcom that has been predicting real-world events with an accuracy that would make Nostradamus green with envy.
From Donald Trump's presidency to smartwatches, these folks have been hitting bull's eyes with their playful prophecies since 1989. Either they've put a fortune teller on payroll, or we've been living in a Matrix controlled by Matt Groening this whole time!
2001:A Space Odyssey
Remember the scene with the iPad-like device? Well, Apple must have been taking notes!
Blade Runner
Facial recognition technology and digital billboards sound familiar? 
The Truman Show
This film gave us a peek into the future of reality television before "Keeping Up with the Kardashians" was even a glint in the E! network's eye.
Minority Report
Personalized ads and gesture-based computing are an everyday reality now, thanks to Spielberg's futuristic police drama.
Eternal Sunshine of the Spotless Mind
Memory manipulation therapy has yet to quit here, but with advances in neurology, who knows what the future holds?
The Net
This Sandra Bullock flick foresaw the dangers of identity theft in the digital age.
Back to the Future II
Marty McFly's self-lacing shoes? Yeah, Nike made those.
WarGames
This movie predicted cyber warfare before it became a common concern.
Gattaca
 Designer babies? Gattaca imagined this controversial bioethical issue before CRISPR was a household name.
The Matrix
 Is virtual reality as vivid as real life? The Matrix saw it coming.
Her
Artificial intelligence has never been so emotional. Siri, can you fall in love?
Total Recall
Holographic ads and self-driving cars? Check and check.
A.I. Artificial Intelligence
This movie correctly predicted our fascination with creating humanoid robots.
Star Trek: The Motion Picture
A voice-activated computer? Hello, Alexa!
WALL-E
Visualizing a future with human dependency on machines for daily tasks? WALL-E nailed it.
RoboCop
 A vision of the future where drones are used for surveillance and law enforcement.
Enemy of the State
The film predicted the era of government surveillance.
The Terminator
 Skynet could be a metaphor for our fear of A.I. taking over the world.
I, Robot
Autonomous cars, anyone? So there you have it, folks! A whirlwind tour through the uncanny valley of prescient cinema. If you'll excuse me, I'm off to check if my microwave is plotting world domination…
10 Terrible Movies That Were Much Worse Than We Prepared For
Incredible movies can transport us to different worlds, evoke strong emotions, and leave us in awe of the storytelling craft. However, now and then, we encounter cinematic disasters that take us on a journey we were ill-prepared for.
10 Terrible Movies That Were Much Worse Than We Prepared For
5 Best Quiet Blenders of 2023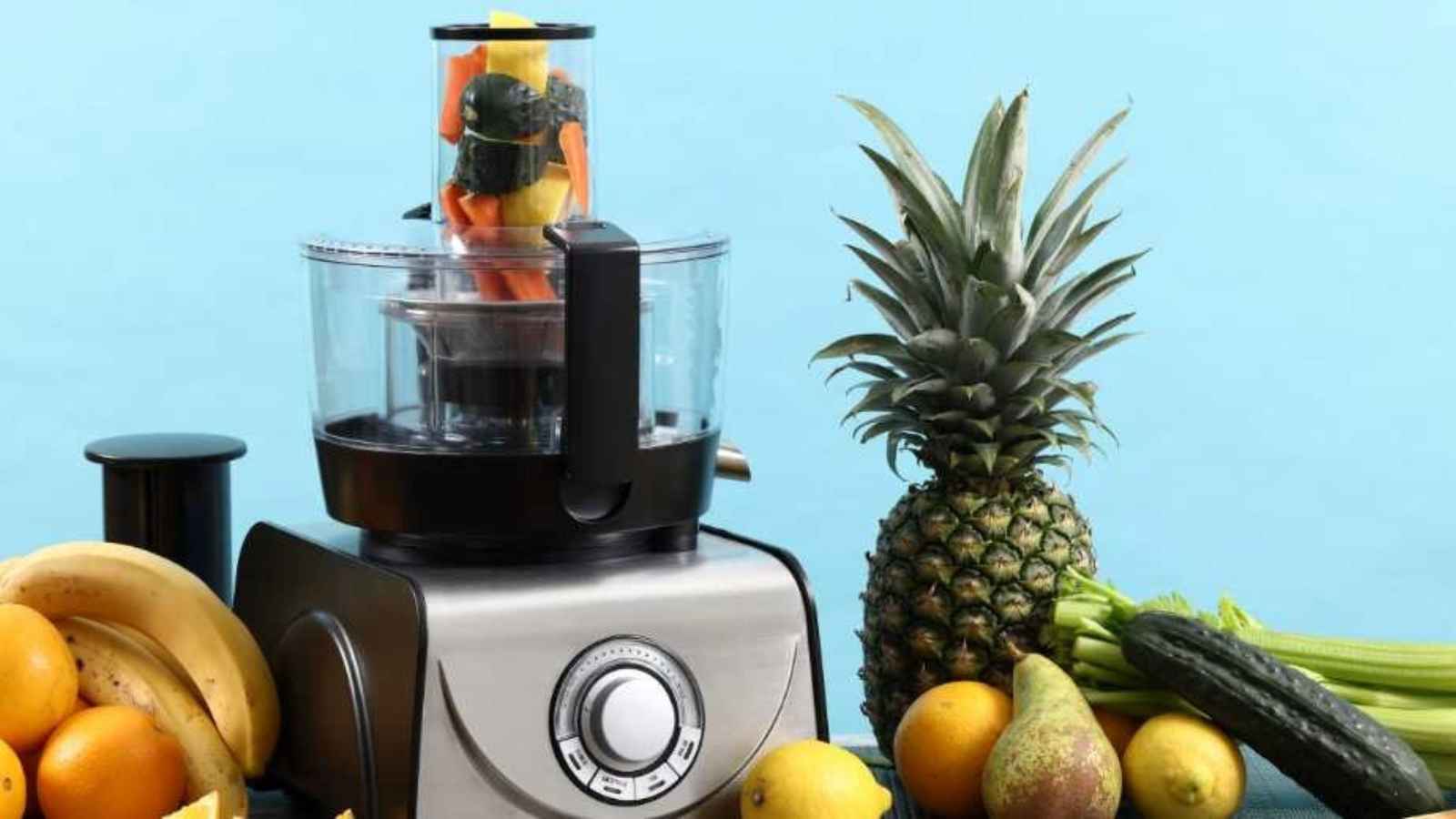 Do you want a blender that won't disturb your quiet? If so, you're in luck! In this post, we will be discussing some of the best quiet blenders on the market. These quiet blenders produce minimal noise by design, so you can blend without fear of disturbing those around you.
We'll also be talking about some of the features you should look for when shopping for a soundproof blender. So whether you're looking for a new blender or want to know more about Quiet Blenders, read on!
12 of the Best Anime Of All Time
What is the best anime series of all time? Fans of the genre sure struggle to answer that one. So many sub-genres, dynamic characters, and intricate storylines span the anime universe – identifying the cream of the crop is difficult. However, some continue to stand out and hold a special place in our hearts.
12 of the Best Anime Of All Time
17 Outrageous Reality TV Moments That Made Us Cringe
Reality television has been a staple of our TV screens for years now, and while it can be entertaining to watch the lives of others unfold in front of us, some moments have made us cringe. From awkward dates to embarrassing mishaps, reality TV never fails to surprise viewers with its outrageousness. Here is a list of 17 outrageous reality TV moments that made us all cringe.
17 Outrageous Reality TV Moments That Made Us Cringe
5 Movie Mistakes You Never Noticed, You'll Wonder How You Missed Them!
A plot hole or plot flaw refers to missing information, unexpected occurrences, or inconsistencies in a narrative. A significant plot flaw can significantly impact even the most captivating films. While some stories are so beloved that fans may overlook minor plot flaws, they can significantly detract from the overall experience for others. Plot flaws are often seen as weak writing as they compromise the story's logic, remove the viewer from the story, and undermine the film's credibility.
5 Movie Mistakes You Never Noticed, You'll Wonder How You Missed Them!