This diverse country boasts many spectacular sights, from breathtaking natural landscapes to thriving urban centers rich in culture and history. Whether you're an outdoor enthusiast seeking adventure, a history buff craving knowledge, or a city lover searching for the next culinary delight, you've come to the right place.
Prepare to embark on an unforgettable journey across the American landscape, where each destination offers unique experiences that will create lasting memories.
Glacier National Park
With majestic peaks and pristine lakes, this nature's runway will leave you in awe.
Maui
For a tropical getaway, look no further than Maui. This stunning island is known for its beaches, breathtaking sunsets, and delicious island cuisine.
With activities like snorkeling, kayaking, and hiking up Haleakala volcano on the agenda, your days will be filled with adventure.
Honolulu – Oahu
Experience history at Pearl Harbor and catch the surfers at legendary Waikiki Beach. And when you think you've seen it all, explore lush hiking trails and vibrant nightlife.
Grand Canyon National Park
Stretching over 277 miles, this natural wonder turns a "rock-and-a-hard-place" into a breathtaking spectacle. With layers of geological history, the vast, rusty red panorama showcases Mother Nature's dramatic flair.
Yellowstone National Park
As the world's first national park, Yellowstone is a senior citizen that has aged into a sensational spectacle of geysers, hot springs, and wildlife that would make any National Geographic photographer swoon.
Zion National Park
Zion National Park in southwest Utah showcases Mother Nature's artistry with vibrant sandstone cliffs. From the famous Narrows to the majestic Angel's Landing, Zion is a rock star of natural grandeur.
Yosemite National Park
Yosemite, spanning 1,169 square miles in California, showcases majestic sequoias, stunning waterfalls, and impressive cliffs. Don't miss El Capitan, a challenging granite monolith for rock climbers, or Half Dome, the park's iconic symbol.
Grand Teton National Park
Grand Teton National Park in Wyoming is a rugged wilderness home to jagged mountains, alpine lakes, and incredible wildlife. This park is filled with majestic beauty, from the 13 peaks of the Teton Range to Jackson Lake.
Olympic National Park
Explore rugged coastlines and lush rainforests, conquer peaks, and swim in alpine lakes—all in one day. Meet charming marmots, the elusive Roosevelt elk, and even become part of the unofficial "slug club" with a banana slug encounter.
Kaua'i
Nicknamed the Garden Island, Kaua'i captivates with its natural beauty. Limiting building heights maintains scenic views for beachgoers. Inland, explore lush areas like Koke'e State Park and Wailua River State Park.
10 Best Destinations for RV Campers in America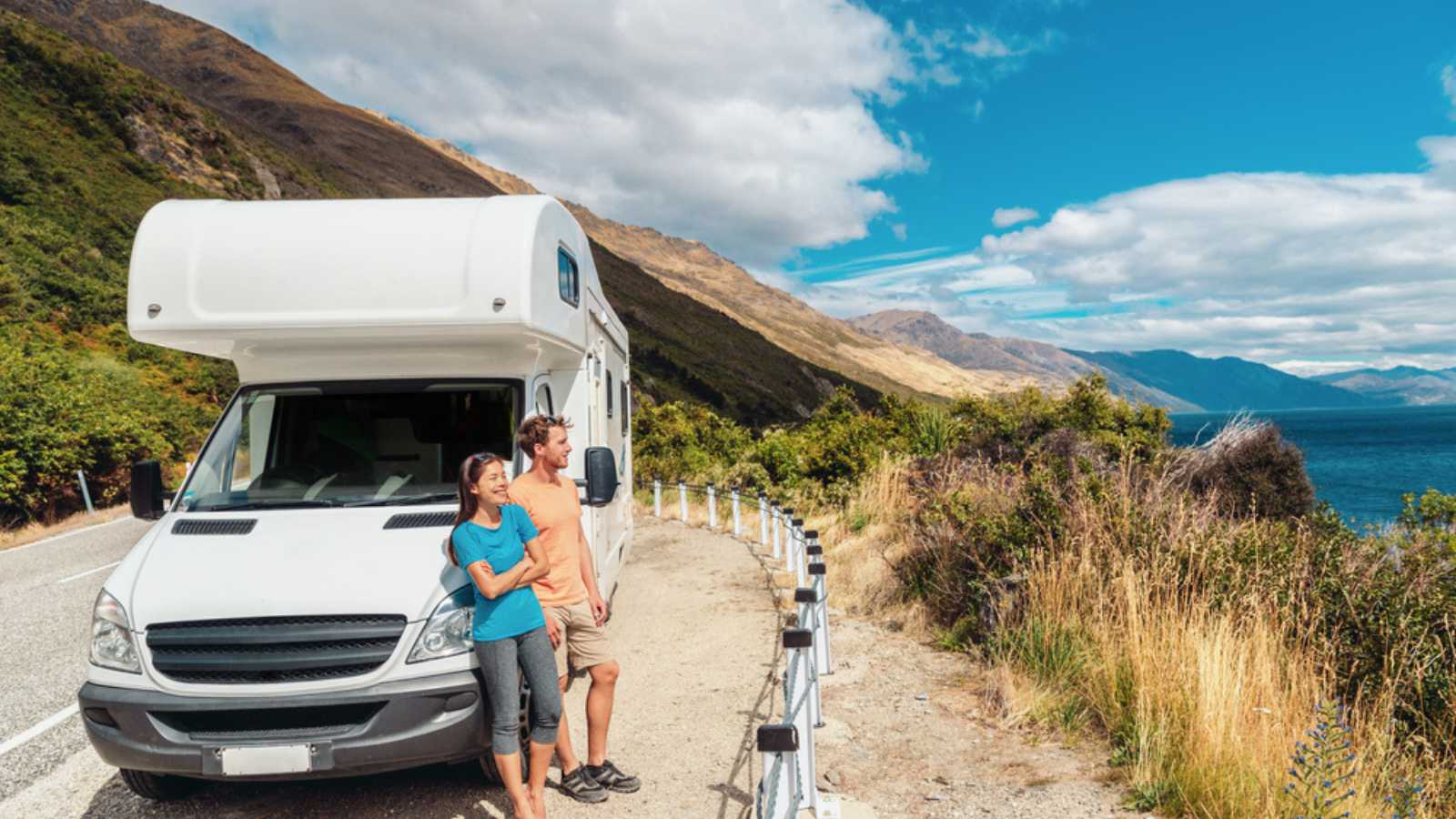 Experience the freedom of the open road as an adventurer. The U.S. offers countless destinations to fulfill your camping dreams, from diverse landscapes to charming towns.
10 Best Destinations for RV Campers in America
12 Unexpected Destinations for Overseas Adventure Travel
Vacation isn't always best spent relaxing. For some, overseas adventure travel is the name of the game. Chasing an adrenaline rush with any number of extreme sports and experiences can make for an unforgettable adventure and an excellent travel story.
12 Unexpected Destinations for Overseas Adventure Travel
15 Best Girls' Trip Destinations
Girls' trips are the perfect opportunity to break from reality, bond with your girlfriends, and create unforgettable memories. Whether you're looking for a relaxing beach getaway or an adventurous city escape, there are endless possibilities for the best girls' trip destinations.
15 Best Girls' Trip Destinations
12 Conspiracy Theory Destinations Across America
When curiosity about the unknown beckons, America's vast landscapes reveal sites dripping with enigma, from legends of unidentified flying objects to haunting mysteries of the unexplained, these destinations promise to both bewilder and enlighten.
12 Conspiracy Theory Destinations Across America
10 Destinations for the Best Snorkeling in the Caribbean
Is it time to take the Great Barrier Reef off your bucket list? After historic coral bleaching events have left the world's largest reef much worse, travelers are turning to closer-to-home destinations that have fared better.