Parenting is challenging, yet it doesn't have to be overwhelming. As parents, we can make our lives easier by finding the best parenting hacks and techniques that work for us and our families. But some outdated parenting techniques out there should stay in the past – because they just don't cut it anymore!
In this piece, we will discuss 15 of these outdated parenting techniques, why you should avoid them at all costs, and what modern-day alternatives you can try instead. So if you want to become a better parent and give your children the best start in life possible, read on!
Physical Punishment.
While it may have been a common practice in the past, we now know that physical punishment can lead to psychological damage and has no long-term positive effects. Instead of physical punishment, parents should try out parenting hacks such as positive reinforcement, setting up clear expectations and boundaries for kids, and engaging with their children on a deeper level to foster better understanding and communication.
Dismissing a Child's Feelings.
This old-fashioned parenting hack does not help children develop emotionally and can cause them to feel invalidated or misunderstood. Parents should strive to listen to their children, validate their emotions, and provide guidance on how to cope with difficult situations instead of simply dismissing their feelings.
Using Rewards as a Form of Bribery
Rewards have long been used as a form of bribery for parenting hacks, but this type of reward system can be detrimental to the child's development. Instead, try to focus on instilling good values and morals in your children so that they become self-motivated and independent individuals. Rewards can still be used occasionally, but not as a means of coercion.
Over-Scheduling Kids.
Over-scheduling is one of the most common parenting hacks that need to be left in the past. Kids have limited time for play and exploration, so it's important that parents give them time to be without any pressure or expectations. Over-scheduling can lead to burnout and can put too much stress on children who are still developing their sense of self-worth.
Causing Shame or Embarrassment in Children.
This is one of the most outdated and unacceptable parenting hacks that should be left in the past. This technique seeks to remove a child's sense of self-worth and can negatively affect their mental health. Instead, parents should focus on providing support and encouragement to help their children build confidence and self-esteem.
Limiting Children's Autonomy in Decision-Making.
When it comes to parenting hacks, one of the most outdated techniques that should be left in the past is not allowing children to make their own decisions. It can be difficult for parents to trust their children to make the right choices, but allowing them to have a say in small matters helps them develop decision-making skills and encourages them to take responsibility for their actions. By giving our kids the freedom to choose and make their own decisions, we are helping them become more independent, responsible adults.
Engaging in Too Much Helicopter Parenting.
Helicopter parenting involves hovering over a child or young adult's every move, and this excessive control can prevent them from learning how to make decisions on their own. Parenting hacks like having conversations with children about boundaries and expectations and giving kids more responsibility when appropriate are much better strategies than helicopter parenting for teaching children independent decision-making skills.
Shaming a Child for Their Choice of Friends.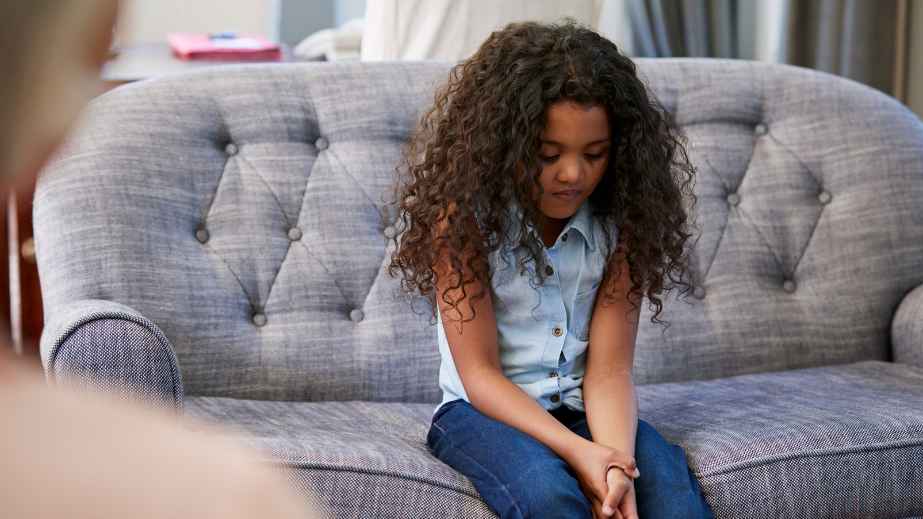 Shaming a child for not having the "right" friends is a parenting hack that should be left in the past. Parents must let their children choose their friends and not force them to conform to certain expectations or ideals. This type of shaming can lead to feelings of low self-esteem and lack of confidence in a child, so it's best avoided altogether.
Using a Generic Parenting Approach.
It's important to recognize that parenting is an individual experience, and not every method works for all children. Implementing a one-size-fits-all approach can have disastrous consequences for your children's development. Parenting hacks such as setting strict rules, punishing out of anger, and relying solely on punishments are outdated techniques that should be left in the past. Instead, modern parents should focus on developing meaningful relationships with their children and providing them with the tools they need to succeed.
Not Letting Kids Take Risks.
When it comes to parenting hacks, one strategy that needs to be left in the past is not allowing children to take risks. Parenting should no longer involve hovering over your child and preventing them from taking calculated risks. Taking risks allows children to learn valuable lessons about their environment and develop resilience and problem-solving skills. Instead, parents should teach their children how to assess risk and promote a safe approach when dealing with potential danger.
No Set Bedtime.
It is important for children to get ample amounts of sleep, but nowadays, parents are finding better, more creative ways of ensuring their children are getting enough rest. Parenting hacks such as creating a sleepy-time routine and involving your child in setting their own bedtime can help create healthy habits around sleeping.
Not Setting Household Rules and Boundaries.
Without rules, it can be difficult for children to understand the right and wrong ways to behave and interact with others. Parenting hacks such as setting expectations, communicating clearly, and consistently enforcing consequences are important steps toward helping kids develop into responsible adults.
Not Discussing Sex With Kids.
Regarding parenting hacks, one of the most important things is how we discuss sex with our kids. It's essential that parents provide accurate and age-appropriate information about sex and relationships to protect their children from exploitation or harm. Unfortunately, in the past, many parents have shied away from having these conversations due to feelings of embarrassment or discomfort.
Not Letting Children Fail or Making Excuses for Them.
One of the most outdated parenting hacks is not letting children fail or making excuses for them. Many parents have the tendency to swoop in and rescue their kids from difficult situations instead of allowing them to learn from their mistakes and grow as individuals. This type of parenting can create an environment where kids don't learn how to take responsibility for their actions, resulting in adults who cannot handle failure or criticism.
Not Teaching Kids How to Resolve Conflicts.
Unfortunately, many parents still rely on outdated parenting hacks, such as spanking or shouting at children, when they don't get their way. This type of behavior can have long-term consequences and should be avoided in favor of teaching kids more positive ways of handling disputes. Parenting hacks like problem-solving, communication skills, and active listening can help children learn the necessary skills to resolve conflicts peacefully.
7 Phrases Parents Should NEVER Say to Raise Mentally Strong Kids!
Raising mentally strong children is one of the most important tasks any parent can undertake. It's not easy, but it's essential to helping your kids become resilient adults who are capable of facing life's challenges with confidence and resilience. Unfortunately, some well-meaning parents may unknowingly hinder their child's mental strength by using negative or unhelpful language.
7 Phrases Parents Should NEVER Say to Raise Mentally Strong Kids!
The 9 Best Travel Backpacks For Women in 2023
Embarking on long-distance travel can be quite challenging. It entails carefully selecting the right clothing, footwear, and everything in between. Moreover, there's the inevitable uncertainty about the destination's climate: will it be scorching hot or frosty cold? And once you've arrived, pondering over the various activities you might engage in becomes paramount.
The 9 Best Travel Backpacks For Women in 2023
10 Kid-friendly Chores That Can Help Teach New Skills
Household chores are more than inconvenient necessities or things to "make" your children do: They can function as building blocks for a young person's development. The Centers for Disease Control and Prevention has even established a set of milestone criteria parents can use to both gauge their child's development and make inroads toward longer-term developmental goals.
10 Kid-friendly Chores That Can Help Teach New Skills
10 Biggest Lies Baby Boomer Parents Told Us
Baby boomers have always been the source of wisdom and guidance for those of us who came after them. But what if we told you that some of the things we took as gospel turned out to be half-truths? What if we told you that some of the things that our boomer parents told us didn't hold up to scrutiny? Well, prepare to have your worldview shaken because it's time to debunk the ten lies that baby boomer parents fed us.
10 Biggest Lies Baby Boomer Parents Told Us
A Heartfelt Love Letter to American Baby Boomers
Dear American Baby Boomers,