America, hailed as the "Land of the Free" and the "Home of the Brave," has long symbolized hope, opportunity, and prosperity on a global scale. However, beneath this optimistic veneer exists sobering realities that often evade the international spotlight.
Let's explore 12 thought-provoking reasons why America, despite its esteemed global standing, faces challenges that necessitate attention and improvement. It's important to note that these arguments are not meant to disparage America, but rather to shed light on lesser-known aspects of its societal structure that warrant our consideration and efforts for progress.
Income Inequality
The U.S. has the highest level of income inequality among developed countries. The top 1% of Americans have more wealth than the bottom 90% combined.
Healthcare
Despite being one of the wealthiest countries in the world, the U.S. lacks comprehensive healthcare coverage. 
Gun Violence
The U.S. has a disproportionately high rate of gun violence and deaths compared to other developed countries. In 2019, there were 39,707 deaths caused by firearms.
Obesity
America leads the world in obesity rates, with 36.2% of its population classified as obese.
Student Loan Debt
The U.S. student debt crisis is over $1.5 trillion, with the average student carrying a debt of around $32,731.
Mass Incarceration
America has the world's largest imprisonment rate, with over 2.3 million individuals in prison or jail.
Environmental Issues
The U.S. is the second-largest contributor to CO2 emissions globally.
Political Corruption
The 2020 Transparency International Corruption Perceptions Index ranks the U.S. 23rd out of 180 nations.
Lack of Paid Leave
Unlike most developed countries, the U.S. does not guarantee paid parental or sick leave.
High Child Poverty Rates
21% of American children live in poverty, one of the highest percentages in industrialized nations.
Racial Inequality
Racial disparities persist in many areas, including education, employment, and criminal justice.
Education Inequality
According to the Programme for International Student Assessment (PISA), the U.S. ranks 31st in the world in terms of education quality, with a significant gap between low-income and high-income students.
Source: Quora
10 Things Americans Do That Annoy the Rest of the World
Have you ever been accused of doing something that's not considered polite in a foreign country? If so, you know the feeling of being judged by people who don't understand your culture. Americans have a reputation for many things, but unfortunately, some of our habits can be seen as rude or inappropriate in other cultures. From table manners to tipping etiquette, Americans do ten things that annoy the rest of the world.
10 Things Americans Do That Annoy the Rest of the World
The 5 Best Air Fryer Toaster Oven of 2023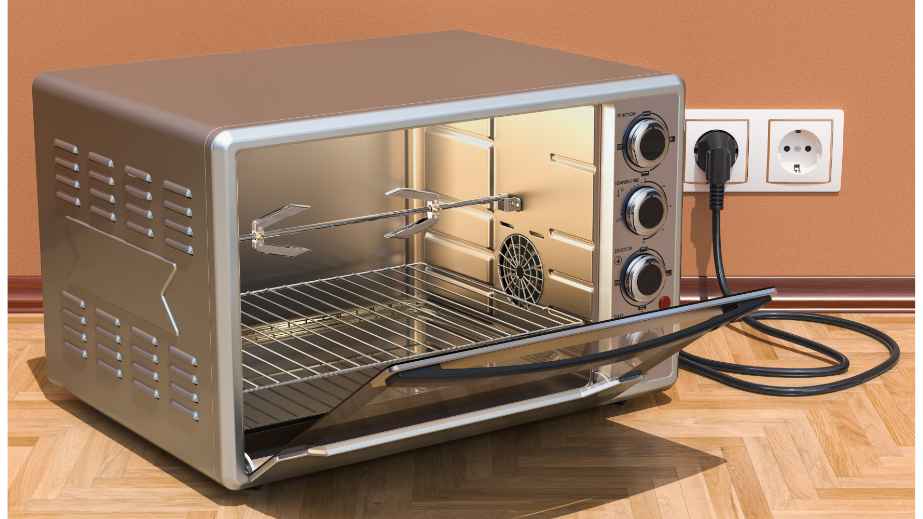 Do you love fried food but hate the unhealthy consequences? If so, an air fryer toaster oven may be the perfect appliance for you! These devices allow you to enjoy your favorite fried foods without all the added fat and calories. This post will examine five of the best air fryer toaster ovens. We'll discuss the features and benefits of each one so that you can find the perfect one for your needs!
The 5 Best Air Fryer Toaster Oven of 2023
20 Odd American Traditions That Confuse the Rest of the World
It's no surprise that cultures worldwide have their unique customs and traditions, but some of America's most beloved habits can seem downright strange to outsiders. Many American traditions may seem odd or even bizarre to people from other countries. Here are twenty of the most eccentric American traditions that confuse the rest of the world.
20 Odd American Traditions That Confuse the Rest of the World
15 American Phrases That Confuse Foreigners
Are you ever confused when speaking to someone from the United States? Do specific phrases they use make no sense at all? You're not alone! Many foreigners find American English confusing because of its unique idioms and expressions. From "raining cats and dogs" to "biting off more than you can chew," here are 15 American phrases that often confuse non-native speakers. Understanding these sayings will help clear any confusion while speaking with native English speakers from the U.S.
15 American Phrases That Confuse Foreigners
16 Things Non-Americans Can't Stop Raving About After Visiting the U.S
The United States of America is a land like no other. Whether embarking on your inaugural visit or returning after an extended absence, exploring this expansive country can be both exhilarating and awe-inspiring. America has many distinctive qualities that make it special, encompassing breathtaking natural wonders, thriving urban centers, and a vibrant cultural tapestry.
16 Things Non-Americans Can't Stop Raving About After Visiting the U.S