Throughout history, the church has served as a sanctuary, offering solace, direction, and spiritual development to countless individuals. However, in recent times, we have witnessed a growing trend of individuals relinquishing their connection with the church.
This phenomenon, known as the 'Church Exodus,' has transcended denominational and geographical boundaries, leaving us to ponder the future implications for religion. Delve into this piece to explore 20 potential catalysts behind this shift and gain valuable insights into what lies ahead.
Lack of Authenticity
image credit : © pixeldigits via canva.com
One of the key reasons people leave the church is because they feel it lacks authenticity. They see a disconnection between what is preached from the pulpit and how church members conduct themselves daily. This lack of authenticity can be a major turn-off for those seeking genuine spiritual guidance.
Hypocrisy
Closely tied to a lack of authenticity, hypocrisy serves as another catalyst for people leaving the church. Countless individuals have experienced hurt from leaders or fellow believers who preach one thing but act differently. This breach of trust can fracture one's faith and sever their connection with the church.
Lack of Inclusivity
With growing awareness and acceptance of different races, genders, sexual orientations, and beliefs, people are no longer willing to be part of a church that is not inclusive.
Scandals
In recent years, numerous scandals have involved churches and their leaders. From financial mismanagement to abuse of power, these scandals can significantly damage the reputation of a church and cause members to lose trust in their institution.
Boring Services
Some people leave the church simply because they find the services dull and uninteresting. In a world with endless forms of entertainment, sitting through a long and monotonous service can be a drag for many individuals.
Lack of Community
image credit:  Frenz via canva.com
The church has always been known as a place where people can find community and build meaningful relationships. However, in some cases, this sense of community may be lacking or non-existent. This can make people feel isolated and disconnected from their fellow believers.
Outdated Practices
Devonyu via canva.com
As society evolves, so do the issues that people face. Suppose the church fails to address these relevant issues or offers outdated solutions. In that case, it can push people away, seeking guidance and support in navigating modern challenges.
Judgmental Attitudes
DAPA Images via canva.com
For some individuals, attending church can be stressful due to the judgmental attitudes of some members. This can be especially difficult for those who may already feel marginalized or struggle with certain aspects of their identity.
Conflicting Beliefs
With so many different denominations and interpretations of religious teachings, it is natural for people to have conflicting beliefs. If a person's beliefs do not align with those of their church, it can lead to a feeling of disconnect and push them away.
Busy Schedules
In today's fast-paced world, many people have hectic schedules and may struggle to find time for regular church attendance. With work, family commitments, and other responsibilities, attending church every week may not be feasible for some individuals.
Lack of Relevance
Fokusiert via canva.com
Churches that fail to adapt and stay relevant in a changing world can struggle to attract and retain members. If the teachings and practices do not resonate with people's lives, they may feel their time is better spent elsewhere.
Financial Pressure
In some cases, people may leave the church due to financial pressure. Churches rely on the donations made by their members to fund their operations. But if someone is struggling financially, they may feel guilty or pressured to give up and decide to leave instead.
Burnout
MART PRODUCTION via Canva.com
Church involvement can be demanding, with various responsibilities and commitments. If someone becomes overwhelmed and experiences burnout from their church duties, it can lead them to step away from the institution altogether.
Bad Past Experiences
Ivan-Balvan via canva.com
For some individuals, past experiences in the church may have been negative and left a lasting impact. These experiences can range from feeling judged or excluded to experiencing abuse or mistreatment. Such trauma can make it difficult for someone to continue attending church.
Spiritual Growth
Ironically, some people leave the church in search of spiritual growth. They may feel they have outgrown their church and seek new perspectives and teachings elsewhere.
Lack of Transparency
Studio Philippines via canva.com
Transparency is crucial in building trust within a religious community. Suppose a church lacks transparency in its operations and decision-making. In that case, it can cause members to question the integrity of their leaders and ultimately lead them to leave.
Busy Church Culture
JaeFrench from Pixabay via canva.com
Churches focused on constant activities and events can create a busy culture that may not be sustainable or appealing to all members. For some individuals, the pressure to constantly be involved in church events can be overwhelming and cause them to step away.
Lack of Flexibility
FatCamera via canva.com
In today's fast-changing world, people value flexibility and the ability to choose. Suppose a church is rigid in its practices and does not allow individual freedom. In that case, it may drive away individuals who desire more flexibility in their spiritual journey.
Lack of Accessibility
Inaccessibility is a critical factor that can push people away from the church. Whether it's physical accessibility for those with disabilities or language accessibility for non-native speakers, churches that fail to accommodate diverse needs can exclude and alienate potential members.
Personal Growth
Lastly, some individuals may leave the church simply because they feel it no longer aligns with their personal growth and development. As people change and evolve, their beliefs and values may shift, causing them to seek a new spiritual community. 
Overall, there are many reasons why people may bid farewell to the church. As society changes and evolves, churches must adapt and address these issues to create a welcoming and inclusive environment for all individuals seeking spiritual guidance. Whether it's through promoting diversity, addressing relevant issues, or fostering a sense of community, churches can work towards creating a positive and meaningful experience for their members.  
Source: Quora
20 'Legitimate' Reasons Why Some People Just Can't Get on Board With The Existence of God
Welcome, brave soul, to a thought-provoking journey where we dare to ask questions that may ruffle a few feathers. You've stumbled upon a space where we explore 20 'Legitimate' Reasons Why Some People Can't Get on Board With the Existence of God. Let's set the stage before grabbing your holy water or penning a strongly worded email.
20 'Legitimate' Reasons Why Some People Just Can't Get on Board With The Existence of God
The 13 Best Calming Dog Beds of 2023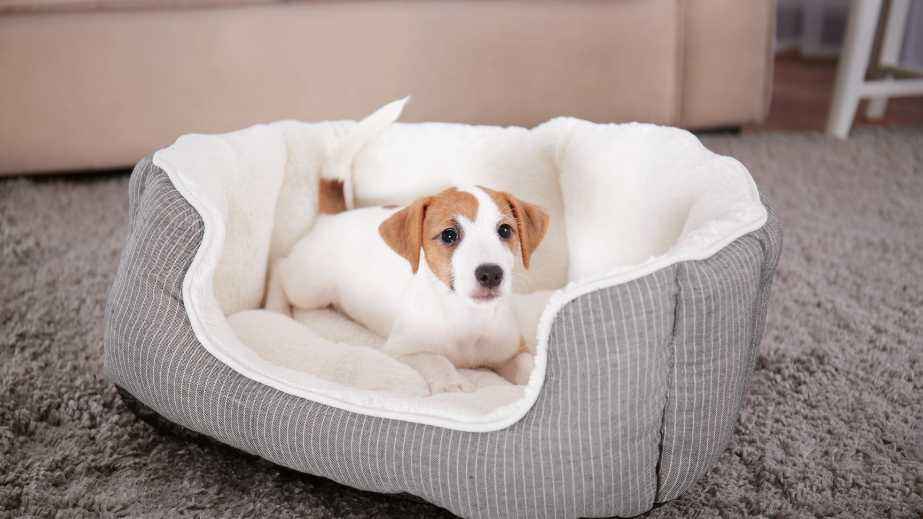 Dogs are usually delighted creatures but can have their anxieties. Dogs might have anxieties about being alone or left in a particular place or situation; otherwise, many dogs might be anxious because of changes to their routine. And there is no better way to treat this than to help them feel safe and secure by getting them the best calming dog bed.
The 13 Best Calming Dog Beds of 2023
20 Signs You Survived a Hyper-Strict Religious Upbringing
Welcome to the unofficial club of "I Survived a Strict Religious Upbringing" – a wild, strange, and oddly exclusive collection of shared experiences that somehow makes us feel a part of a unique family. These signs will strike a chord if you've ever endured the particularly fiery brand of religious teachings.
20 Signs You Survived a Hyper-Strict Religious Upbringing
11 Things You Think Are in the Bible, But Really Aren't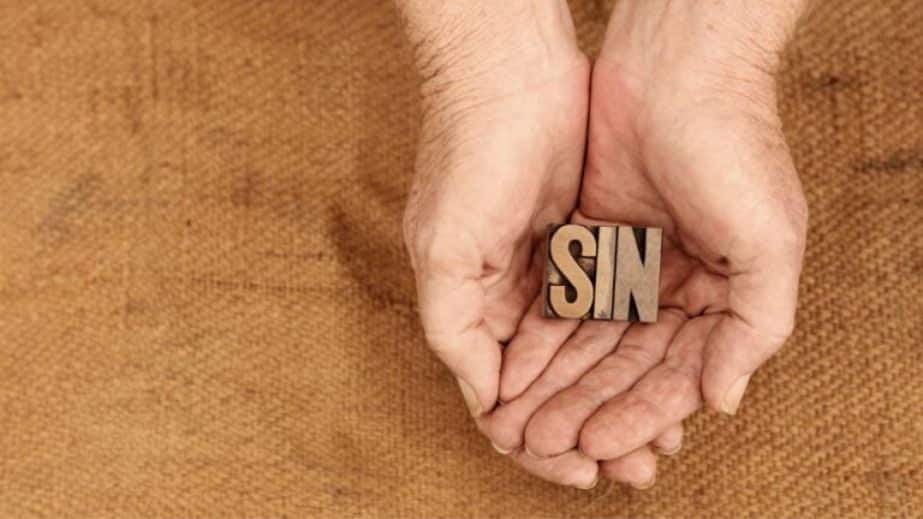 The Bible, a profound book that has shaped centuries, captivates minds with its enduring wisdom. Despite its widespread readership, there are misconceptions galore about its contents, misleading countless.
11 Things You Think Are in the Bible, But Really Aren't
50 of the Craziest, Strangest, Most Ridiculous Bible Absurdities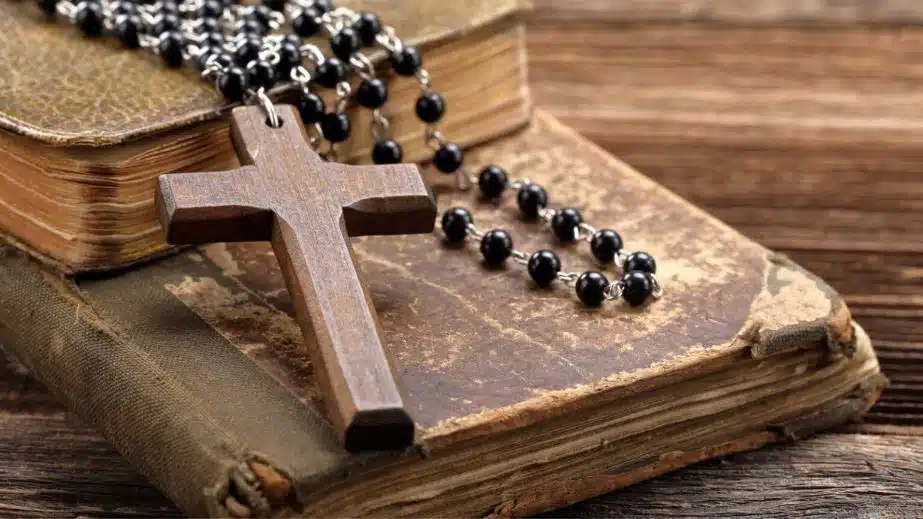 Welcome, dear reader, to a remarkable journey through some of the most eccentric, bewildering, and downright peculiar stories and teachings found within the pages of the Holy Bible.
50 of the Craziest, Strangest, Most Ridiculous Bible Absurdities