According to the Pew Research Center, racial discrimination in America is a pervasive issue that affects many aspects of society. From employment opportunities and educational attainment to housing and healthcare, people of color often face systemic barriers that prevent them from achieving equal rights and options.
As a result, filmmakers have used their platform to shed light on this vital topic through thought-provoking films that challenge societal norms and spark meaningful conversations about race relations in America. Here are 25 remarkable films that tackle the complex issue of racial discrimination in America, providing diverse perspectives and stories that showcase the ongoing struggle for equality.
Do the Right Thing (1989)
Directed by Spike Lee, this iconic film explores the tensions between an Italian-American neighborhood and its predominantly Black residents in Brooklyn, New York. Through sharp dialogue and powerful performances, "Do the Right Thing" delves into themes of police brutality, gentrification, and racial profiling.
Selma(2014)
Ava DuVernay's historical drama follows the iconic march from Selma to Montgomery by Dr. Martin Luther King Jr. in 1965. With impeccable attention to detail and strong performances, "Selma" captures the bravery and determination of those fighting for voting rights for Black Americans.
Fruitvale Station(2013)
This is the real-life story of Oscar Grant III; this film chronicles his final day before a police officer in Oakland, California, wrongfully killed him. Through powerful performances and poignant direction from Ryan Coogler, it highlights the systemic issues that led to Grant's death and the ongoing fight against police brutality.
Hidden Figures(2016)
This remarkable film shares the untold story of three black women who played vital roles in NASA's mission to launch astronaut John Glenn into orbit. Through their determination and intelligence, Katherine Johnson, Dorothy Vaughan, and Mary Jackson challenged racial and gender barriers in the 1960s workplace.
Moonlight(2016)
This Academy Award-winning film follows the coming-of-age journey of a young Black man grappling with his identity and sexuality in Miami's inner city. With stunning visuals and nuanced performances, "Moonlight" tackles issues of poverty and discrimination in the LGBTQ+ community.
BlacKkKlansman(2018)
Based on actual events, this satirical film centers on Ron Stallworth as he infiltrates the Ku Klux Klan in the 1970s. Directed by Spike Lee with a mix of humor and drama, "BlacKkKlansman" sheds light on the ongoing fight against white supremacy.
Get Out(2017)
Jordan Peele's directorial debut is a clever horror film that tackles racial tensions in America through the lens of a young interracial couple visiting a woman's affluent white family. With a mix of humor and horror, "Get Out" explores the insidious nature of racism and microaggressions in modern society.
Malcolm X(1992)
Spike Lee directs this biographical drama about influential civil rights leader Malcolm X, from his early life as a criminal to his transformation into one of the most prominent figures in Black history. With stellar performances from Denzel Washington and Angela Bassett, "Malcolm X" explores identity, activism, and self-determination themes.
Mississippi Burning (1988)
Based on actual events, this film sheds light on the rampant racism and violence that plagued the South during this tumultuous time.
The Color Purple (1985)
Directed by Steven Spielberg, this film adaptation of Alice Walker's novel follows Celie, a young Black woman in the early 20th century, as she navigates abuse, discrimination, and sisterhood. With a powerful cast led by Whoopi Goldberg and Oprah Winfrey, "The Color Purple" highlights the resilience of Black women in the face of adversity.
Crash(2004)
This ensemble drama weaves together multiple storylines to explore themes of race, class, and privilege in Los Angeles. Through its interconnected characters, "Crash" delves into the complexities of racial bias and discrimination in modern society.
A Raisin in the Sun(1961)
Based on Lorraine Hansberry's play, this film follows a Black family in Chicago struggling to overcome poverty and racism. With stellar performances from Sidney Poitier and Ruby Dee, "A Raisin in the Sun" remains a powerful portrayal of the African American experience.
The Hate U Give(2018)
Based on Angie Thomas' bestselling novel, this film centers on Starr Carter, a Black teenager who Saw the fatal shooting by a police officer. Through its honest depiction of police brutality and racial injustice, "The Hate U Give" is a timely and poignant exploration of race relations in America.
If Beale Street Could Talk(2018)
Barry Jenkins adapts James Baldwin's novel into a beautiful love story between two young Black lovers in 1970s Harlem. Through its stunning visuals and heartfelt performances, "If Beale Street Could Talk" shines a light on the systemic racism and injustice threatening their relationship.
The Help (2011)
Set in the 1960s Mississippi, this film follows a young white woman who writes a book detailing the impactful accounts of Black maids. Working for white families. With solid performances from Viola Davis and Octavia Spencer, "The Help" explores themes of racism, classism, and allyship.
Clemency(2019)
This powerful drama centers on a prison warden struggling with the emotional toll of carrying out death row executions. Through its exploration of the death penalty and systemic racism in the criminal justice system, "Clemency" is a thought-provoking and gut-wrenching film.
Loving(2016)
An interracial couple who fought to legalize their marriage in 1950s Virginia, this film is a powerful love story examining racial discrimination's impact on families. With moving performances from Ruth Negga and Joel Edgerton, "Loving" is a must-see for its emotional resonance and historical significance.
In the Heat of the Night(1967)
This crime drama follows A Black detective who finds themselves tangled up in a murder investigation in a small town. In Mississippi. With solid performances from Sidney Poitier and Rod Steiger, "In the Heat of the Night" confronts racism and prejudice head-on.
Guess Who's Coming to Dinner(1967)
This groundbreaking film follows a wealthy white couple as they come to terms with their daughter's engagement to a Black man. Through its insightful and witty exploration of interracial relationships, "Guess Who's Coming to Dinner" challenges societal norms and attitudes towards race.
Green Book(2018)
This movie is based on a true story, and it's all about… an unlikely friendship between a Black pianist and his white Italian-American driver during a concert tour through the segregated South in the 1960s. With heartwarming performances from Mahershala Ali and Viggo Mortensen, "Green Book" explores race, friendship, and acceptance themes.
American History X (1998)
This powerful drama follows a former neo-Nazi skinhead who must confront his past and break the cycle of hate to save his younger brother. With a strong message about racial intolerance and its destructive consequences, "American History X" is an intense and thought-provoking film.
12 Years a Slave(2013)
This movie is about Solomon Northup, who was actually kidnapped and sold into slavery back in the 19th century. It's a chilling and honest depiction of the harsh realities of slavery. With stellar performances from Chiwetel Ejiofor and Lupita Nyong'o, "12 Years a Slave" is an essential and powerful historical drama.
Driving Miss Daisy (1989)
Set in the 1940s American South, this film depicts the unlikely friendship between an elderly white woman and her Black chauffeur. With stellar performances from Jessica Tandy and Morgan Freeman, "Driving Miss Daisy" explores race, class, and aging themes.
To Kill a Mockingbird(1962)
Based on Harper Lee's iconic novel, this film follows a small-town lawyer defending an innocent Black man against false accusations in the 1930s American South. With memorable performances from Gregory Peck and Brock Peters, "To Kill a Mockingbird" is a timeless classic examining racial injustice and prejudice themes.
The Butler(2013)
Based on the incredible true story of Eugene Allen, this movie tells the tale of an African-American man who worked as a butler in the White House for over three decades. He witnessed some significant moments in American history along the way. With a star-studded cast and poignant storytelling, "The Butler" highlights the struggles and triumphs of the Civil Rights Movement.
15 Movies That Make Boomers Cry
Grab the tissues, Boomers! This is a tear-jerking cinematic journey that will make you cry harder than the finale of MAS* H. From timeless classics to modern masterpieces, here is a curative list of 15 movies that tug at the heartstrings of the Baby Boomer generation. So, buckle up! It's time to take a sentimental trip down memory lane, filled with laughter, love, and a good old cry.
15 Movies That Make Boomers Cry
12 Films Guaranteed to Freeze Your Blood: Are You Brave Enough?
Looking for movies that redefine the word horror? Sometimes, it's not just about the spooky movies you've heard of, sometimes it's the ones that delve deep into horror that have a greater impact.
Sit back, try to relax, and dive into these 12 films that are absolutely bone-chilling.
12 Films Guaranteed to Freeze Your Blood: Are You Brave Enough?
299 Essential Household Things To Buy for a New House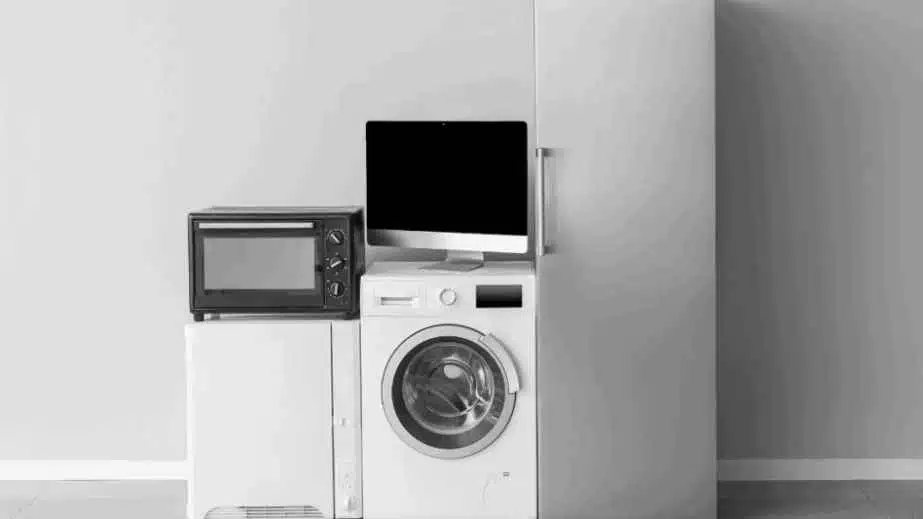 Whether you are just starting on your own or living in the same place for years, these essential things to buy for a new house will make your life easier and help you maintain a healthy lifestyle.
299 Essential Household Things To Buy for a New House
15 Movies You Have to Watch Twice to Get Every Joke
Movies are a great source of entertainment and laughter. Some movies make us laugh till our cheeks hurt, while others leave us puzzled, trying to understand the jokes.
14 Times Movies Altered Real-Life Trends
Movies have long been a mirror of society, reflecting its values, norms, and trends. However, they've also significantly shaped those elements, often introducing and popularizing trends that reverberate far beyond