Dining out at a restaurant can be a delightful experience, offering the chance to indulge in exotic flavors, enjoy a relaxing atmosphere, and take a break from cooking. However, not all menu items are created equal. There are certain dishes that, for a variety of reasons, might leave you feeling less than satisfied.
Whether due to deceptive descriptions, inflated prices, or simply a lack of flavor, here are 12 restaurant dishes you might regret ordering unless you're in the mood for a culinary disappointment.
Oversized Burgers
Ordering that colossal, triple-patty burger touted as the restaurant's special is tempting, but you might be setting yourself up for disappointment. These burgers often lack the balanced flavours of their smaller counterparts. According to nutrition experts, such oversized portions can contain over 1,500 calories, far exceeding the recommended caloric intake for a single meal. As nutritionist Lisa Young quips, "It's not just the quantity of the food but the quality that can lead to dietary disasters."
Truffle Oil Fries
Truffle oil fries may sound like a gourmet treat, but the truth is that most restaurants use artificially flavored oils. Natural truffle oil is rare and expensive, so unless you're dining in a place known for its high-quality ingredients, you're likely getting a synthetic experience. A 2012 study published in the Journal of Agricultural and Food Chemistry found that most commercially available truffle oils are made with lab-produced compounds that mimic the truffle's aroma.
Chain Restaurant Sushi
Ordering sushi from a non-specialized chain restaurant is often a regret waiting to happen. Not only is the freshness questionable, but the delicate balance of flavors that sushi demands is often missing. As chef Hiroyuki Terada, a sushi expert, says, "Good sushi is a symphony of flavors. Chain restaurants just can't recreate that."
Chicken Caesar Salad
This might sound like a healthy alternative, but many restaurant versions of the Chicken Caesar Salad contain hidden fats and calories. Some versions can rack up 800-900 calories, with the dressing and croutons contributing significantly. Nutritionist Joy Bauer warns, "Don't be fooled by the word 'salad'—sometimes a burger is a healthier option."
Seafood Paella
This Spanish dish is a feast for the eyes, but more often than not, it's not as fresh as you'd like it to be. Seafood is a risky ingredient if not handled properly, and the premade nature of many restaurant paellas can lead to a less-than-ideal seafood experience. As noted food critic Jay Rayner observes, "Bad paella is a dish of sorrow."
Veal Parmigiana
While it may sound exotic, Veal Parmigiana is often a poor choice due to its high sodium and saturated fat content. It's typically breaded, deep-fried, and smothered in cheese, making it a caloric catastrophe. The American Heart Association cautions against frequent consumption of such high-sodium, high-fat dishes.
Prime Rib
Prime rib is another dish that can pack on the calories. A typical restaurant serving of prime rib can contain up to 1,500 calories, and that's before you even consider the accompanying sides. In addition, it's often high in saturated fat, which is linked to heart disease.
Queso Dip
Restaurant queso dip can be a delightful appetizer, but it's often high in sodium, fat, and calories. It's easy to overindulge, turning a starter into a full meal's intake. As dietician Susan Bowerman puts it, "Queso can quickly turn from a small indulgence into a dietary disaster."
Eggs Benedict
This popular brunch item is another hidden caloric minefield. Combining hollandaise sauce, Canadian bacon, and a buttered English muffin can exceed 800 calories. It's also high in saturated fats and sodium, affecting your heart health.
Fettuccine Alfredo
This creamy pasta dish is a comfort food favourite, but it's also packed with calories, sodium, and saturated fats. One serving can easily reach 1,200 calories or more, depending on the restaurant. Celebrity chef Gordon Ramsay once aptly described it as "a heart attack on a plate."
Margarita Pizza
While a simple margarita pizza may seem healthier than heavily-topped ones, it can still be a dietary trap. The combination of cheese and dough makes for a high-calorie dish, especially when portion control is overlooked. As Pizza Today editor-in-chief Jeremy White explains, "Even the simplest pizza can be a calorie bomb."
Chicken Pad Thai
Despite being popular at Thai restaurants, Chicken Pad Thai is often loaded with hidden sugars and fats. A single portion can have up to 1,400 calories, with sugar accounting for a significant portion. As the Thai Health Promotion Foundation points out, "Thai food is about balance, and Pad Thai is often unbalanced with its high sugar content."
22 Red Flags That Scream 'Run' When Dining At A Restaurant
When dining out, there is nothing worse than having a bad experience. From poor service and dirty tables to cold food and unhygienic practices, many warning signs can indicate you're in for a less-than-satisfying meal.
22 Red Flags That Scream 'Run' When Dining At A Restaurant
Is It Safe To Eat In Chipotle Restaurant for Vegans in 2023?
Chipotle Mexican Grill prides itself on using real ingredients to create Mexican food, and its menu includes a range of vegan and vegetarian options. Since 2014, when Chipotle introduced Sofritas as its first vegan protein option, it added more vegan items to its menu to the delight of the vegan community. But are vegans still happy to eat there?
Is It Safe To Eat In Chipotle Restaurant for Vegans in 2023?
Ghost Kitchens: All You Need to Know About The Trend That's Disrupting the Restaurant Industry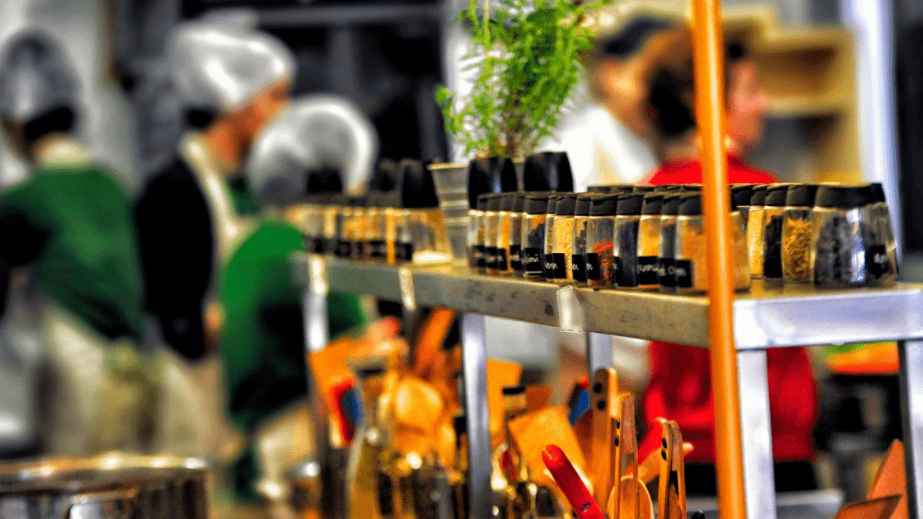 What are 'ghost kitchens'?
Ghost Kitchens: All You Need to Know About The Trend That's Disrupting the Restaurant Industry
Best Outdoor Pizza Oven: Top Picks for 2023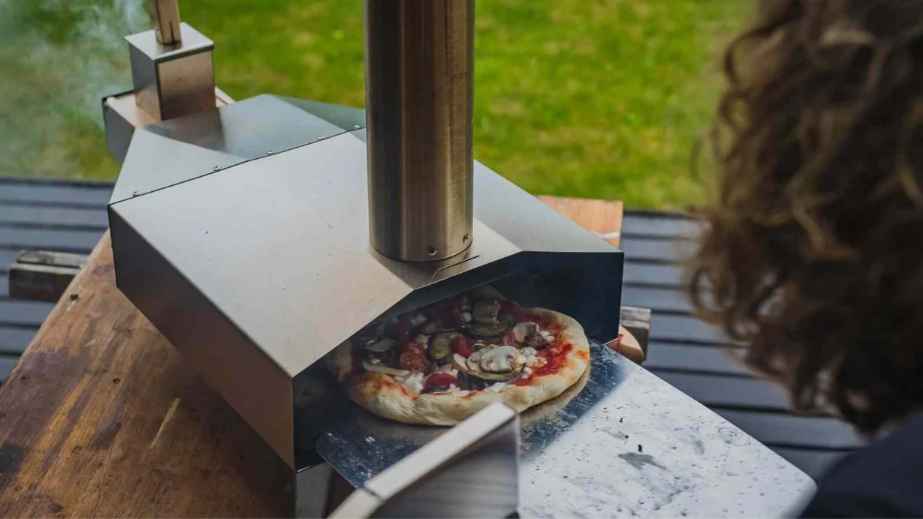 Outdoor pizza ovens have gained popularity over the past few years as more people embrace artisan-style cooking at home. These ovens provided a unique culinary experience, allowing you to create delicious, restaurant-quality pizzas with the perfect blend of crispy crust and melted toppings. Using an outdoor pizza oven can expand your cooking abilities and make your backyard gatherings even more enjoyable.
Best Outdoor Pizza Oven: Top Picks for 2023
The Dirty Truth: 16 Items You Should Never Put in Your Dishwasher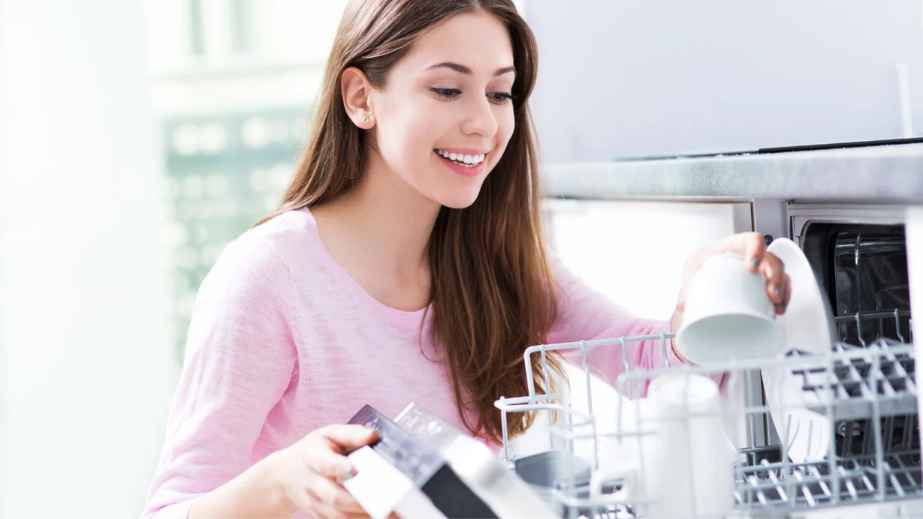 The dishwasher is one of the most made-for-convenience items in our kitchen – so it's only natural that we put all kinds of dishes, utensils, and even pots and pans into them. But dishwashers are our shining knights in the grand quest for kitchen efficiency, but not all utensils are ready to be rescued by this metallic hero. Here's a can't-ignore list of 16 items that should never – yes, never – take a dip in your dishwasher.
The Dirty Truth: 16 Items You Should Never Put in Your Dishwasher