Regarding fashion, we've seen various trends come and go – some delightfully creative, others downright bewildering. Over the years, specific fashions have emerged that, let's say, were more miss than hit.
This piece will take you on a whimsical journey through 18 outrageous fashion trends that, in our humble opinion, should be gently but firmly left in the dustbin of history. So sit back, fasten your seatbelt, and get ready to marvel at the bizarre parade of sartorial choices we've collectively decided were a good idea, if only for a brief, inexplicable moment.
Harem Pants
Harem pants, also known as parachute pants, surely deserve a spot on this list of regrettable fashion trends. Originating from the Middle East, these pants were introduced to Western fashion in the 1980s and experienced a brief resurgence in the 2000s. Characterized by their baggy, low-crotch design, which tapers towards the ankle, the aesthetic appeal of harem pants is questionable at best. Let's leave the harem pants in the past where they rightfully belong.
Chokers
Chokers were a popular accessory in the '90s, wrapping tightly around the neck and leaving little to the imagination. They came in various materials, from velvet to plastic, and, for a short time, were omnipresent in almost every wardrobe. However, the discomfort caused due to the tight fit, coupled with an often questionable aesthetic appeal, makes chokers a fashion trend that is better left in the past.
Monochromatic Outfits
The monochromatic outfit trend, which rose to prominence in the 90s, is one fashion fad that should stay there. This trend, which consisted of dressing in the same color from head to toe, often resulted in an overwhelming and monotonous look. This made for an overly simplistic and uniform look that, in retrospect, feels uninspired. The beauty of fashion lies in its ability to express individuality and creativity, qualities that the monochromatic trend fundamentally lacked.
Chunky Dad Sneakers
Chunky dad sneakers, a trend that dominated the 90s, made an unexpected comeback in the fashion world. This footwear style, notable for its oversized and exaggerated design, was initially heralded for its comfort. However, it quickly became a bizarre statement piece in fashion. Despite their popularity among specific demographics, the disproportionate shape and often bright, clashing colors make these sneakers a jarring addition to any outfit.
Gucci Princetown Mule
One fashion trend that may have been better left in the past is the Gucci Princetown Mule. Introduced in 2015, these fur-lined leather shoes became a must-have for the fashion-forward crowd. The open back exposes the foot to the elements, making them unsuitable for cold weather. The thick fur lining, while comfortable, can be hot in hotter climates. Moreover, the extravagant fur gives the shoes a rather ostentatious look that can be difficult to pull off in everyday settings. All these attributes combined make the Gucci Princetown Mule a trend better left in the annals of fashion history for some.
Le Chiquito Bag
The Le Chiquito bag was one of the most baffling fashion trends that emerged and had its moment in the spotlight. Spawned by Jacquemus, this handbag became a fashion sensation despite its highly questionable practicality. Often referred to as the 'tiny bag trend,' it's a prime example of a fashion novelty that prioritized style over function. While undeniably unique and Instagrammable, the Le Chiquito bag is, an impractical accessory that most would agree should remain a past fashion trend.
Cropped Wide-Legged Pants
Cropped wide-legged pants were a fashion trend that showed promise but quickly fell out of favor. At first glance, the style promised the best of both worlds – the comfort of wide-legged pants and a crop's relaxed, breezy feel. However, the reality of these pants was often a far cry from the expectation. With a cut that was not flattering on most body types, these pants tended to make the wearer look shorter and out of proportion. They were notoriously difficult to style, often clashing with the types of footwear typically found in most people's wardrobes. This trend is best left in the annals of fashion history.
Wedge Sneakers
Wedge sneakers, an unexpected fusion of the sporty comfort of sneakers and the height-boosting benefit of wedges, took the fashion world by storm in the early 2010s. This fashion trend, popularized by celebrities and influencers alike, seemed to defy the laws of fashion gravity, combining two radically different styles. While comfortable height may seem appealing, the execution was often less graceful. The overall aesthetic was bulky and awkward, making the wearer look teetering on a pair of gym shoes. Fortunately, this trend has primarily retreated into the annals of fashion history, and most would agree it's a place it should remain.
Fur
Fur clothing is one fashion trend that deserves to be left in the past. While it was once a symbol of ultimate luxury and high fashion, fur clothing has been scrutinized for the inhumane treatment of animals. Moreover, with the advent of high-quality faux fur alternatives indistinguishable from the real thing, there's no justification for continuing this archaic tradition. It's high time we prioritize ethics over aesthetics, bidding farewell to actual fur clothing for good.
Bike Shorts
Bike shorts, a trend that emerged during the late '80s and '90s, is one fashion craze that was better left in the past. Initially intended for cyclists, these tight-fitting, thigh-length shorts became mainstream fashion, often paired with oversized sweatshirts and sneakers. However, the reality remains that bike shorts are primarily sportswear and don't translate well to everyday casual or formal wear. The trend is not flattering for most body types and poses a challenge to style appropriately.
Cropped Cardigans
Cropped cardigans, a trend that stormed the fashion world in the late 90s and early 2000s, can remain in the past. While celebrities and music videos may have popularized them, these abbreviated sweaters were impractical. Providing little warmth, they were also often unflattering, emphasizing the midriff area in a seldom flattering way. Despite the nostalgic charm they may hold for some, it's fair to say that cropped cardigans should remain a relic of fashion history in terms of style and functionality.
Male Rompers
The male romper, or "Romphim" as often called, made quite a splash when it debuted in the fashion world. Although it offered a one-piece dressing solution that was both comfortable and airy, the male romper was met with a mixed reception. This shorts and shirt hybrid, usually cut above the knee and made in various bold prints, was a sight to behold. However, its impracticality, especially when using the restroom, and its over-the-top look made it a fashion trend best left in the past.
The Herve Leger Bandage Dress
The Herve Leger bandage dress, an iconic 90s fashion trend, perhaps should find a permanent home in the halls of fashion history. Though its body-hugging silhouette and stretchy "bandage" material made a bold statement in its heyday, its lack of comfort and impracticality render it unsuitable for the modern, comfort-driven fashion landscape. This trend serves as a reminder of how fashion can sometimes sacrifice comfort for an eye-catching aesthetic.
Tiny Sunglasses
Tiny sunglasses, popularized in the late 90s and again in the mid-2010s, were a fashion trend that seemed to prioritize style over function. These minute, sleek shades, frequently seen perched on the noses of celebrities and fashion influencers, offered little to no protection from the sun's harmful UV rays. This lack of practicality, combined with their temporary popularity, makes tiny sunglasses a trend that can comfortably be left in the past.
Valentino Rockstud Heels
The Valentino Rockstud heels, once a must-have accessory for the fashion-forward crowd, are one of those trends that have outstayed their welcome. While initially offered a unique blend of edginess and elegance, their overexposure has now dulled their appeal. Moreover, the studs, a distinguishing feature, became ubiquitously replicated, causing the design to lose originality. Fashion moves in cycles, and these heels might be a good time for a fashion hiatus.
Ridiculously Ripped Jeans
While slight distressing can add a touch of edge to a pair of jeans, the trend went overboard with pants that are more holes than fabric. Not only do these excessively ripped jeans offer little to no protection against the elements, but they also make a statement that seems to value appearance over practicality. As we move forward, let's opt for styles that offer comfort and a reasonable level of distressing.
Skull-Print Scarves
The skull-print scarf is another questionable fashion trend that we hope stays confined to history. This fashion trend, which emerged in the mid-2000s, saw the incorporation of oversized scarves with skull designs into everyday dresses. While some found charm in its rebellious, edgy appeal, the skull-print scarf often came across as an overly contrived attempt to emulate a punk or gothic aesthetic. Furthermore, its ubiquitous presence diluted any semblance of uniqueness or individuality, adding to its list of fashion faux pas credentials.
Clear Heels
Clear heels, often dubbed as 'Cinderella shoes,' are another fashion trend that should remain archived in the past. Originating from the late 1990s and early 2000s pop culture, these transparent footwear options, made from plastic or lucite, were often uncomfortable and impractical. Besides presenting a quirky aesthetic, they provided little-to-no foot support, leading to discomfort and potential health issues. Moreover, they had the unappealing characteristic of fogging up with perspiration, making them less attractive in real-world sweat.
15 Outdated Trends Interior Designers Beg You to Ditch Now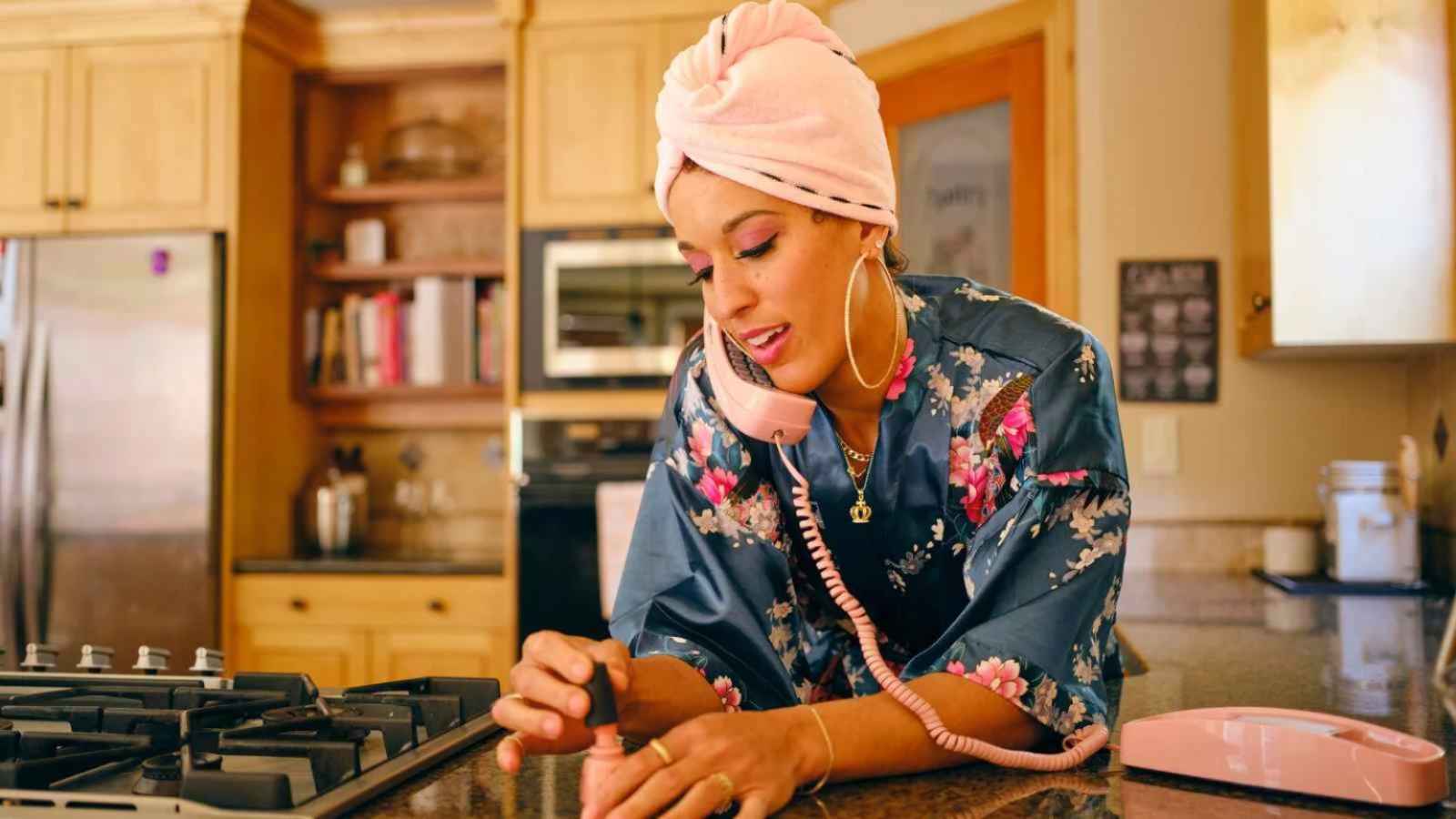 If you're interested in enhancing your home's look but unsure how to begin, you're not alone. Interior design trends are constantly changing, making it challenging to stay up-to-date. With wallpaper, paint colors, and furniture options to consider, it's crucial to make well-informed decisions to achieve the desired aesthetic for your space.
Top 9 Travel Backpacks for Women in 2023
The 9 Best Travel Backpacks For Women in 2023
15 Things in Your Home That Won't Exist in 10 Years
The way we live is constantly changing as technology advances. New products and services are being developed to make life easier, faster, and more efficient. But with all the new developments come some things that will no longer be needed or used in our homes.
15 Unpopular Yet Incredibly Useful Items Making Their Way Onto Every Home Upgrade Wish List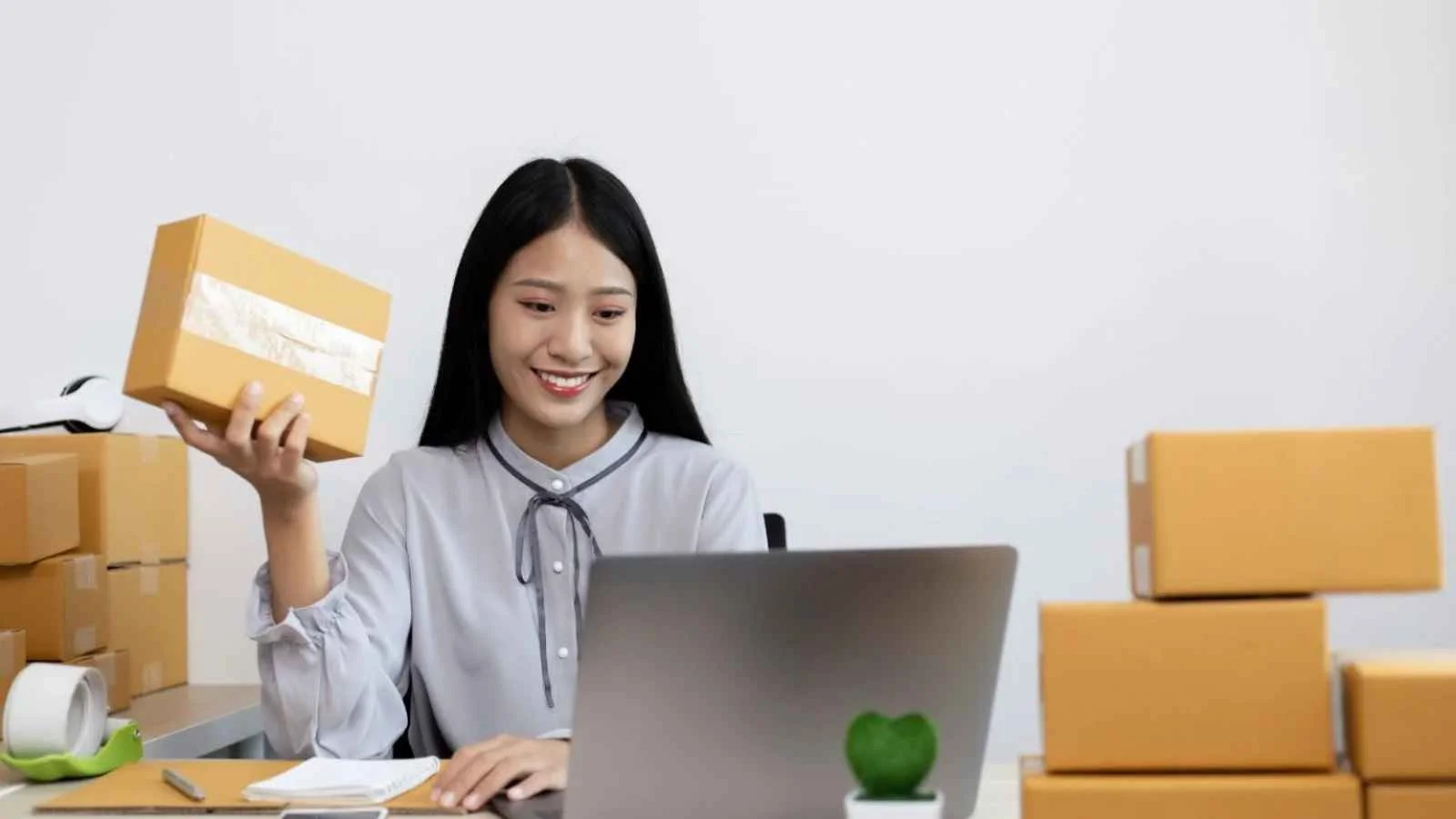 Home upgrades are a great way to improve the look and feel of your home and increase its value. With the increasing popularity of online shopping, there are now more options than ever before for upgrading your home. In particular, Amazon has become a hub for home improvement, with a wide selection of perfect products for any budget. From smart home devices to kitchen gadgets, there is something for everyone.
15 Unpopular Yet Incredibly Useful Items Making Their Way Onto Every Home Upgrade Wish List
9 Things in Your Home That Won't Exist in 10 Years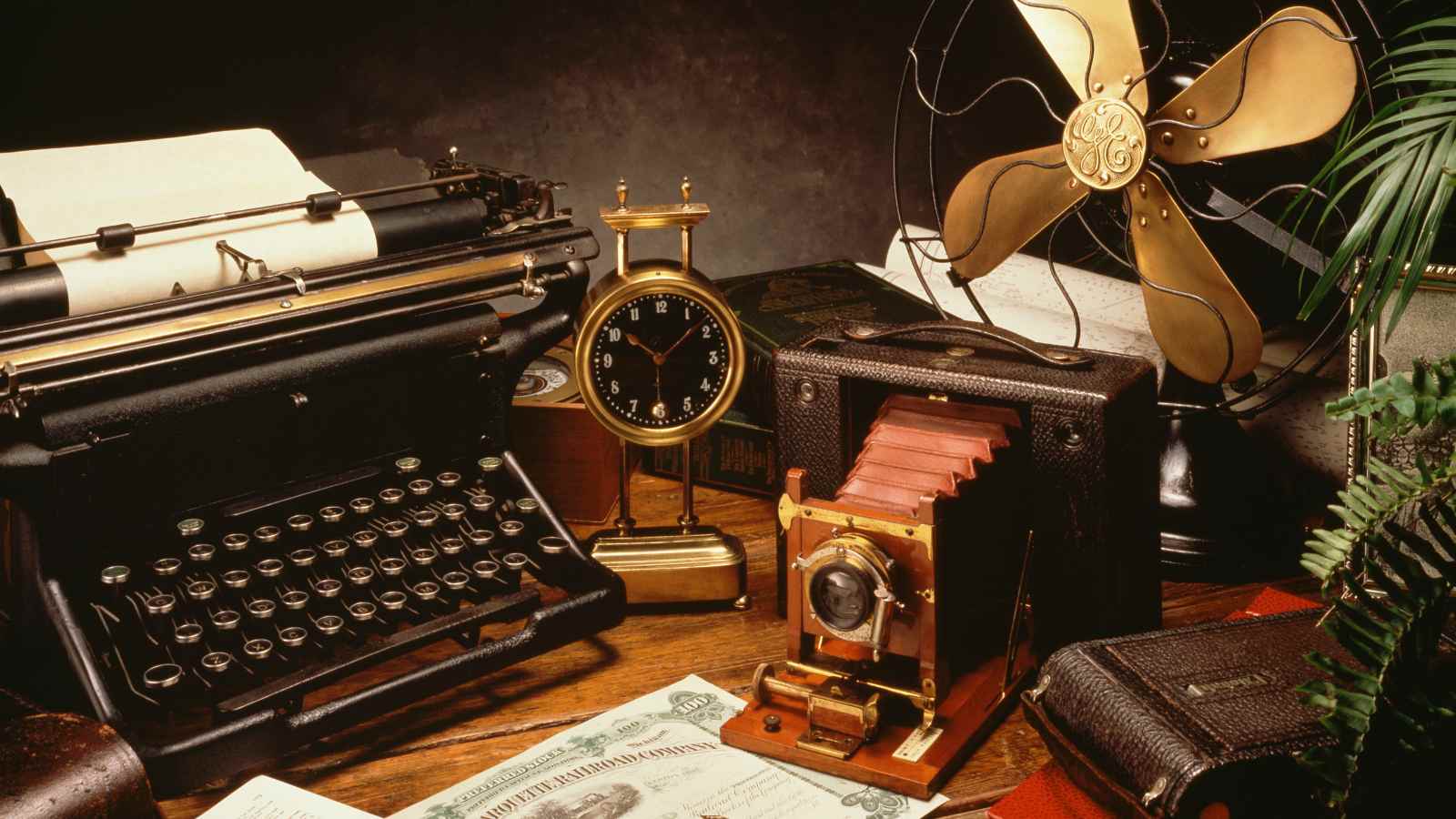 It's hard to believe that just ten years can make such a huge difference in our lives. But it's true—our homes and lifestyles will look drastically different as technology advances and new trends take hold.