In the heart of our rapidly evolving world, we see items once integral to our daily lives gradually fading into oblivion. From the nostalgic to the practical, these everyday staples are being replaced by the relentless tide of innovation.
As we stand on the precipice of two decades brimming with groundbreaking advancements, let's take a sentimental journey back to the 20 everyday items that will likely disappear in the next 20 years. Prepare to bid farewell, walk down memory lane, and embrace the exciting changes that lie ahead.
Physical Keys
The iconic jingle of keys is becoming a distant memory as biometric authentication and intelligent locks redefine access control. Biometric sensors, such as fingerprints and facial recognition, offer heightened security and unparalleled convenience.
Smart locks can be operated remotely, allowing homeowners to grant access to guests even when they're miles away. With the integration of these technologies, traditional keys are transforming into artifacts of a bygone era.
Landline Phones
Landline phones, once the lifeline of communication, are being overshadowed by the omnipresence of smartphones. The mobile revolution has rendered geographic limitations obsolete, enabling us to communicate with anyone, anytime, anywhere.
The multi-functionality of smartphones, from messaging to video calls, renders the static landline increasingly redundant. This shift reflects a societal change in how we interact, prioritize mobility, and engage with technology.
Printed Maps
The art of unfolding a paper map to chart our course is yielding to the precision and real-time updates offered by digital navigation. GPS technology has revolutionized navigation, ensuring accurate guidance regardless of location. The dynamic nature of digital maps includes real-time traffic data, alternative routes, and points of interest, making paper maps seem outdated and cumbersome.
DVDs and Blu-rays
Physical media like DVDs and Blu-rays fade into the background as streaming services dominate the entertainment landscape. Instant access to a vast content library revolutionized media consumption, rendering the tactile experience of handling discs obsolete.
The convenience of streaming, coupled with the shrinking demand for physical storage, has led to the decline of this once-dominant format.
Fax Machines
The once-essential fax machine makes way for digital communication platforms offering speed, security, and versatility. Email, instant messaging, and encrypted file sharing have revolutionized document transmission, eliminating the need for physical paper and fax lines. The shift reflects our reliance on instantaneous communication and our commitment to environmental sustainability.
Incandescent Light Bulbs
The warm, familiar glow of incandescent bulbs is replaced by energy-efficient LED lighting. LED bulbs offer longer lifespans, reduced energy consumption, and customizable lighting options. As energy efficiency gains precedence and environmental concerns mount, the outdated technology of incandescent bulbs becomes a symbol of inefficiency.
Corded Earphones
The tangling cords of traditional earphones are unraveling in favor of wireless earbuds. The wireless revolution grants us freedom of movement while listening to music, making calls, or engaging in virtual experiences. Improved battery life, sound quality, and no noise-canceling features are transforming how we engage with audio content, rendering wired earphones a relic of inconvenience.
Physical Buttons
The tactile satisfaction of pressing physical buttons gives way to touchscreens and gesture controls. Touchscreens offer intuitive interaction and dynamic interfaces, while gestures provide a natural way to navigate devices. This transition reflects the evolution of user interfaces, aligning technology with our instinctive movements and gestures.
Analog Watches
The allure of analog watches is being replaced by smartwatches offering various functionalities beyond timekeeping. Smartwatches monitor health metrics, display notifications, and even serve as mini-computers on our wrists. This shift highlights the fusion of fashion and technology as wristwatches evolve into personalized digital companions.
Printed Newspapers
The crinkling of newspapers is fading as digital news platforms provide real-time updates, multimedia integration, and personalized content delivery. The immediacy and accessibility of online news sources have transformed how we stay informed, leaving behind the static nature of printed newspapers.
Handwritten Letters
The emotional resonance of handwritten letters is yielding to the instantaneousness of digital communication. The nostalgia of penmanship gives way to the efficiency of emails, text messages, and social media interactions. While the art of letter writing may not vanish entirely, its role in daily communication is evolving.
Cash
The physical exchange of bills and coins gives ground to digital payments and mobile wallets. The convenience, security, and traceability of digital transactions are reshaping the financial landscape. As technology advances and economies become cashless, the tactile experience of handling physical money becomes rare.
Remote Controls
The proliferation of smart devices and voice assistants centralizes control functions, rendering standalone remote controls obsolete. Unified smartphone interfaces and voice-operated devices streamline interactions, emphasizing seamless integration and reducing clutter in our living spaces.
Traditional TV Channels
Linear television programming is disrupted by on-demand streaming services offering customizable content consumption. Viewers no longer adhere to fixed schedules but curate their entertainment experience, symbolizing a shift toward personalized, on-demand media consumption.
Printed Encyclopedias
The weighty volumes of printed encyclopedias are making way for digital resources that provide up-to-the-minute information, interactive visuals, and dynamic cross-referencing. The convenience of digital encyclopedias aligns with our need for instant, comprehensive knowledge.
Fax
As digital communication thrives, fax machines will finally fade away.
Yellow Pages
The comprehensive search capabilities of online platforms and search engines have rendered bulky Yellow Pages directories obsolete. Instant access to information, reviews, and contact details has made the printed directory an artifact of a pre-digital era.
VHS Tapes
The efficiency and quality of digital formats are eclipsing the nostalgia associated with VHS tapes. Streaming and digital downloads offer an expansive content library without physical storage and playback limitations.
Alarm Clocks
The traditional alarm clock is being supplanted by smartphones and smart devices that offer personalized wake-up calls and multifunctional features. This shift reflects our growing reliance on technology to manage our daily routines.
Paper Receipts
The rustling of paper receipts is replaced by electronic records stored in digital wallets and online platforms. This transition aligns with the push toward paperless transactions, reducing environmental impact and clutter.
30 Things Americans Do That Are Seen as Disrespectful in Other Countries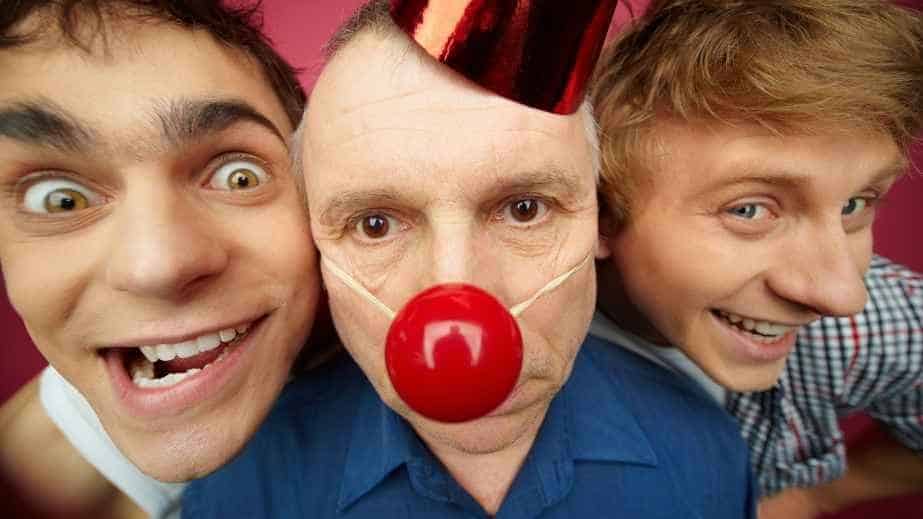 As we journey across the globe, we must understand and respect the diverse cultures and customs we encounter. Certain polite behaviors in the United States can be seen as offensive or discourteous elsewhere. In this light, we've compiled a list of 30 everyday habits of Americans that could be perceived as rude in other nations.
30 Things Americans Do That Are Seen as Disrespectful in Other Countries
The 13 Best Calming Dog Beds of 2023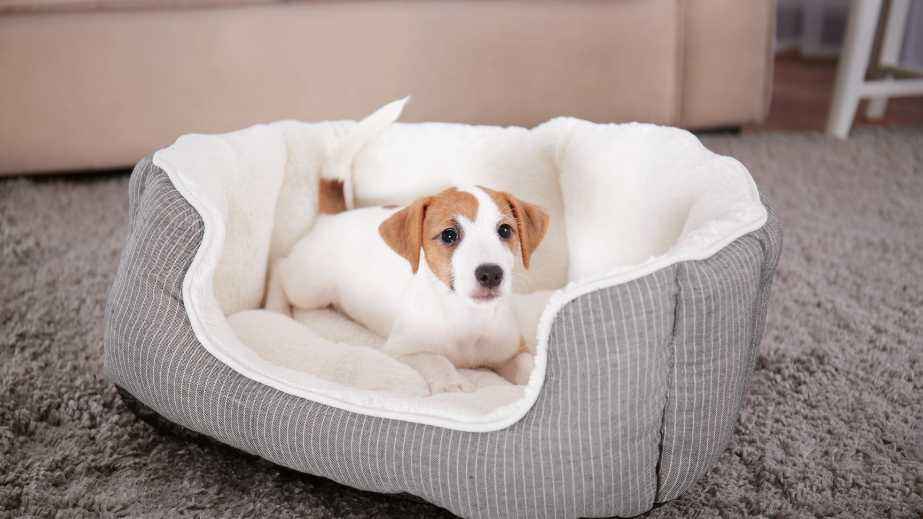 Dogs are usually delighted creatures but can have their anxieties. Dogs might have anxieties about being alone or left in a particular place or situation; otherwise, many dogs might be anxious because of changes to their routine. And there is no better way to treat this than to help them feel safe and secure by getting them the best calming dog bed.
The 13 Best Calming Dog Beds of 2023
15 American Things My French Neighbor Finds Ridiculous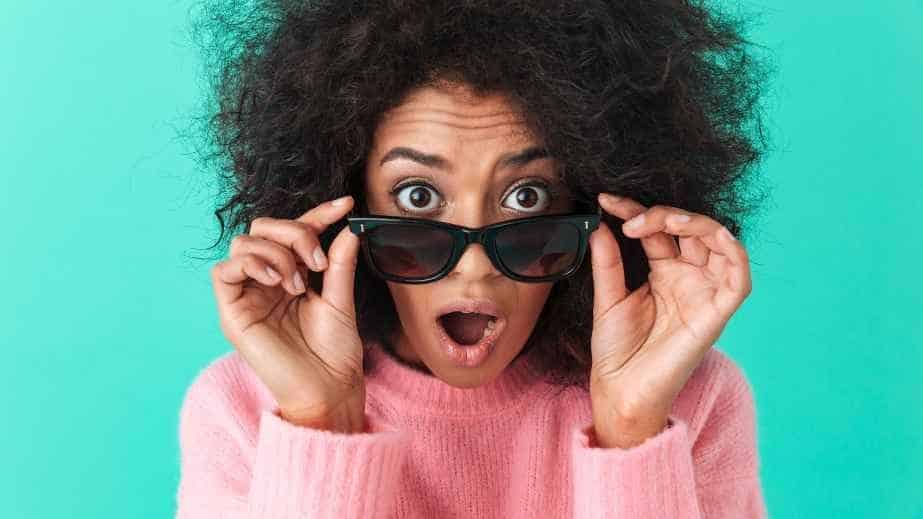 Curious about how cultures perceive one another? My French neighbor has resided in the US for two years yet remains baffled by quirky American habits. From our obsession with ice cubes to our undying love for PB&J sandwiches, behold 15 American absurdities through the eyes of a bemused Frenchman!
15 American Things My French Neighbor Finds Ridiculous
15 Ways American Billionaires Exploit the Tax Code: The Great 80% Evasion
Hold on to your fiscal hats as we unmask the labyrinthine loopholes, sly strategies, and cunning contrivances that allow the nation's billionaires to, dare we say it, creatively interpret the tax code. Ahoy, mateys, let's set sail!
15 Ways American Billionaires Exploit the Tax Code: The Great 80% Evasion
10 Fundamental American Values on the Brink of Extinction
The rock of our nation is under threat as democratic institutions crumble and the line between truth and falsehood blurs. In a world reshaped by pandemics and crises, we must reassess the values that define us – liberty, equal opportunity, and civic duty. Let us refine and fortify these principles that shape our identity, for they are more vital now than ever.