Whether it's millennial slang or Gen Z lingo that sounds like alien hieroglyphs to our Boomer friends, this list will surely keep you chuckling.
Ok, Boomer
This cheeky phrase went viral, driving many boomers bonkers. It's the millennial equivalent of a mic drop, signaling the end of a debate.
I Can't Even
In boomer language, you finish what you started, including sentences.
Sorry, Not Sorry
Boomers find this one particularly grating, as it flouts their etiquette rules.
It's Lit
Is it a fire hazard? No, it's just the younger generation's way of saying something's cool.
On Fleek
This phrase is far from fashionable among boomers. They don't understand it or why anyone would ever use it.
YOLO
You only live once, sure, but do you need to remind boomers? They know life is short and don't take their blessings for granted.
Squad Goals
Boomers are more likely to have a posse than to achieve squad goals.
Lit AF
To boomers, this phrase makes no sense. It's an acronym for lit as f***, and it only serves to confuse them more.
Woke
is mainly baffling to boomers, who may have heard of the term but don't understand what it means.
Savage
Boomers prefer manners, not savagery.
Flexing
Boomers don't strut their stuff; they save it for younger generations.
Yaaas
What is a boomer supposed to do with this? It's an interjection of celebration and enthusiasm, making them feel out of place.
I'm Shaking
This phrase simply means deeply shaken or disturbed by something. Boomers may find it hard to relate to this one.
Fam
This slang term is an endearment for close friends, like family. Boomers may find it odd to refer to friends as "fam."
Goals
This is a term used to describe something someone hopes to achieve. Boomers often need help understanding why this needs its own word.
No chill
And boomers are all about chilling out, particularly when it comes to young people.
On point
If something is on point, it's spot-on and accurate. Boomers might be scratching their heads over this one.
Salty
This slang means being upset or bitter about something. It's just too much for boomers to handle.
Basic
To the younger generation, 'basic' means unoriginal, but boomers don't understand the joke. 
Bae
Want to drive a boomer crazy? Call your boyfriend or girlfriend 'bae.' It stands before anyone else, which may leave older generations lost in translation.
FOMO
The Fear Of Missing Out has existed since long before millennials, but boomers just don't get it! They know that life goes on regardless of what you do or don't do, and FOMO doesn't stop them from living life to the fullest. They just don't understand why younger generations are so worried about it.
Ultimately, boomers have their own slang words and terms. Still, they may need to get the more modern lingo that's become popular among millennials. It can be a source of frustration for both sides but also a source of comic relief! Who knows what new terms will arise in the coming years? We can only wait and see. 
20 Unexpected Things Boomers Secretly Adore About Younger Generations (And Won't Admit It)
Welcome, dear reader, to a delightful roller-coaster of hidden admiration! As the generation gap saga continues, we often find ourselves amidst a love-hate relationship between Boomers and their sprightly successors. Yet, beyond the stereotypical grumbles about "those youngsters" lurks an unspoken, secret admiration.
20 Unexpected Things Boomers Secretly Adore About Younger Generations (And Won't Admit It)
299 Essential Household Things To Buy for a New House
Whether you are just starting out on your own or living in the same place for years, these essential things to buy for a new house will make your life easier and help you maintain a healthy lifestyle. This post will discuss those essential things to buy for a new house and why you need them! Our list is exhaustive, and we promise to keep updating the list to your relevance. So make sure you have everything you need before you run into issues!
299 Essential Household Things To Buy for a New House
20 Things Baby Boomers Miss Like It Was Yesterday
Take a trip down memory lane with us, dear Boomers! Remember when phones had cords, milk was delivered to your doorstep, and letters – yes, handwritten notes – were the primary means of long-distance communication? Ah, the good old days! They might seem like relics of a bygone era to Gen Z, but boy, do we yearn for those simpler times.
20 Things Baby Boomers Miss Like It Was Yesterday
30 Things We Can't Believe Baby Boomers Still Do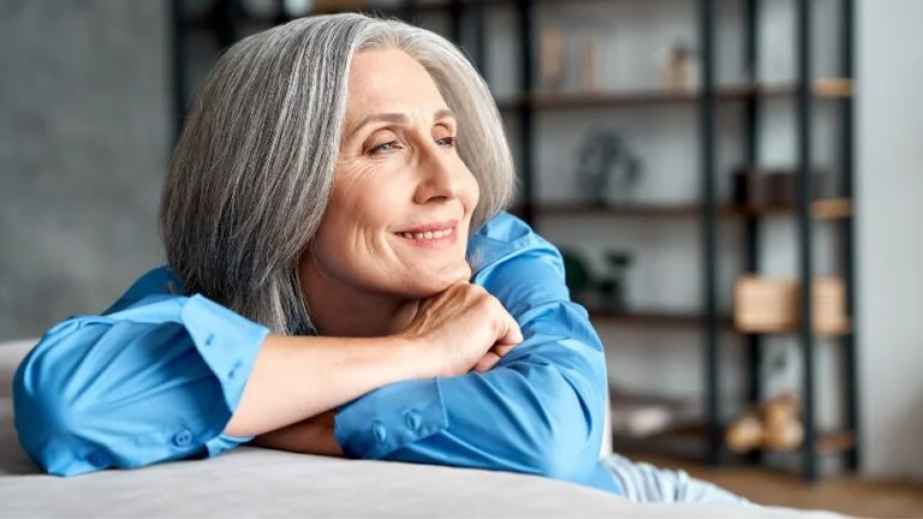 As we strut into the 21st century donning our VR glasses and organic, gluten-free socks, we occasionally glance over our shoulder at the trailblazers: The Baby Boomers. This remarkably persistent generation, with their cassette tapes and vintage denim, offers us a time capsule of bewildering and hilarious quirks. Let's dive into this treasure trove, shall we?
30 Things We Can't Believe Baby Boomers Still Do
15 Things Only Boomers Will Remember About the Internet
As we journey through the ever-accelerating technological advancements, a particular generation has seen it all – the Baby Boomers. They witnessed the birth of the Internet and navigated its evolving landscape, from its nascent stages to the dynamic, world-connecting tool it has become today.