Vertical drops, dangling feet, and top speeds make for the scariest rollercoaster rides, which appeal to adrenaline-seekers and roller coaster enthusiasts, but not every amusement park guest. Here are the top ten scariest rollercoasters in the U.S. Would you dare ride any of them?
Kingda Ka- Six Flags, New Jersey
When this green roller coaster opened, guests lined up to experience the thrills behind the tallest coaster in the world and the fastest in the U.S. From the get-go. The coaster hits speeds of 128 miles per hour in 3.5 seconds while climbing 45 stories, or 456 feet. You ascend 90 degrees toward the sky and descend at a 270-degree dip filled with twists and spirals.
SheiKra- Busch Gardens, Florida
SheiKra is not for those scared of heights. The track inclines up 200 feet and pans out over Tampa Bay while crawling to the end of the track. Passengers shriek on ShieKra when the floorless, three-row car pauses, dangling passengers over the edge of the 90-degree drop before plummeting at 70 degrees down the track.
Gatekeeper- Cedar Point, Ohio
This coaster holds seven world records. The car resembles a griffon and prefers divebombing into narrow locations as its main method of travel. The coaster mimics a feeling of flight and swishes riders through keyholes, half loops, and over drops.
Intimidator 305- Kings Dominion, Virginia
As the name suggests, this ride intimidates even seasoned coaster riders who stare at Intimidator 305 with a sense of dread. The three-minute ride begins with a 300-foot drop at an 85-degree angle, reaching speeds of 90 miles per hour. If you love roller coasters but avoid loops, this is the ride for you.
Full Throttle- Six Flags, California
Full Throttle sends passengers on three separate launches throughout the ride, meaning you gain speed from a stop. The first launch climbs from zero to 70 miles per hour instantly, while the second launch sends you backward, and the third launch jolts on the breaks before launching you backward again. During one of the 160-foot loops, the coaster switches directions.
Cannibal- Lagoon Amusement, Utah
The steel coaster Cannibal introduces visitors to a 116-degree beyond vertical drop. The red track stretches 208 feet into the air and sends riders into a dark tunnel through several quick inversions and dips above a well filled with water.
Outlaw Run- Silver Dollar City, Missouri
Looking for the only double barrel roll on a wooden roller coaster? You can stop your search and head to Outlaw Run for a 162-foot drop at an 81-degree angle, a 68-mile-per-hour runaway, and a 720-degree double barrel roll, the first and only of its kind. Plus, this ride is the only wooden coaster to loop upside down thrice.
Velocicoaster- Universal Studios, Florida
Velocicoaster opened in 2021 and won many awards that detailed its greatness. The launch coaster is the tallest and fastest ride at any Universal Studios park in the world and reaches 155 feet, plummets at an 80-degree angle, and hoists riders over the water a few times. The best part is the 360-barrel roll, where you remain suspended over the water for 100 feet.
The Voyage- Holiday World & Splashin' Safari, Indiana
The Voyage spans 1.2 miles of track at a rate of 67 miles per hour. Passengers experience negative G-forces (a feeling of floating) for 24 seconds on this ride, the longest of any wooden roller coaster. The track wraps underground tunnels eight times and drops 90 degrees thrice.
Fury 325- Carowinds, North Carolina
Here we have the fastest, longest, and tallest giga coaster (a drop of at least 300 feet) in America that happens to pass between the North and South Carolina border during the trek. The ride starts with a 325-foot drop at an almost vertical 81-degree angle; the cart bolts into a 190-foot barrel turn and exceeds 90 miles per hour. Camelbacks, double rolls, and loops fill the remaining mile of track.
9 Exciting Things to Do in Orlando With Kids
Orlando, Florida, is an exciting and vibrant city with plenty of activities and attractions locals and tourists can enjoy. If you're planning a family getaway, there are tons of fun things to do with kids in Orlando that make for an unforgettable experience.
9 Exciting Things to Do in Orlando With Kids
The Ultimate Guide to the Best Luggage Sets in 2023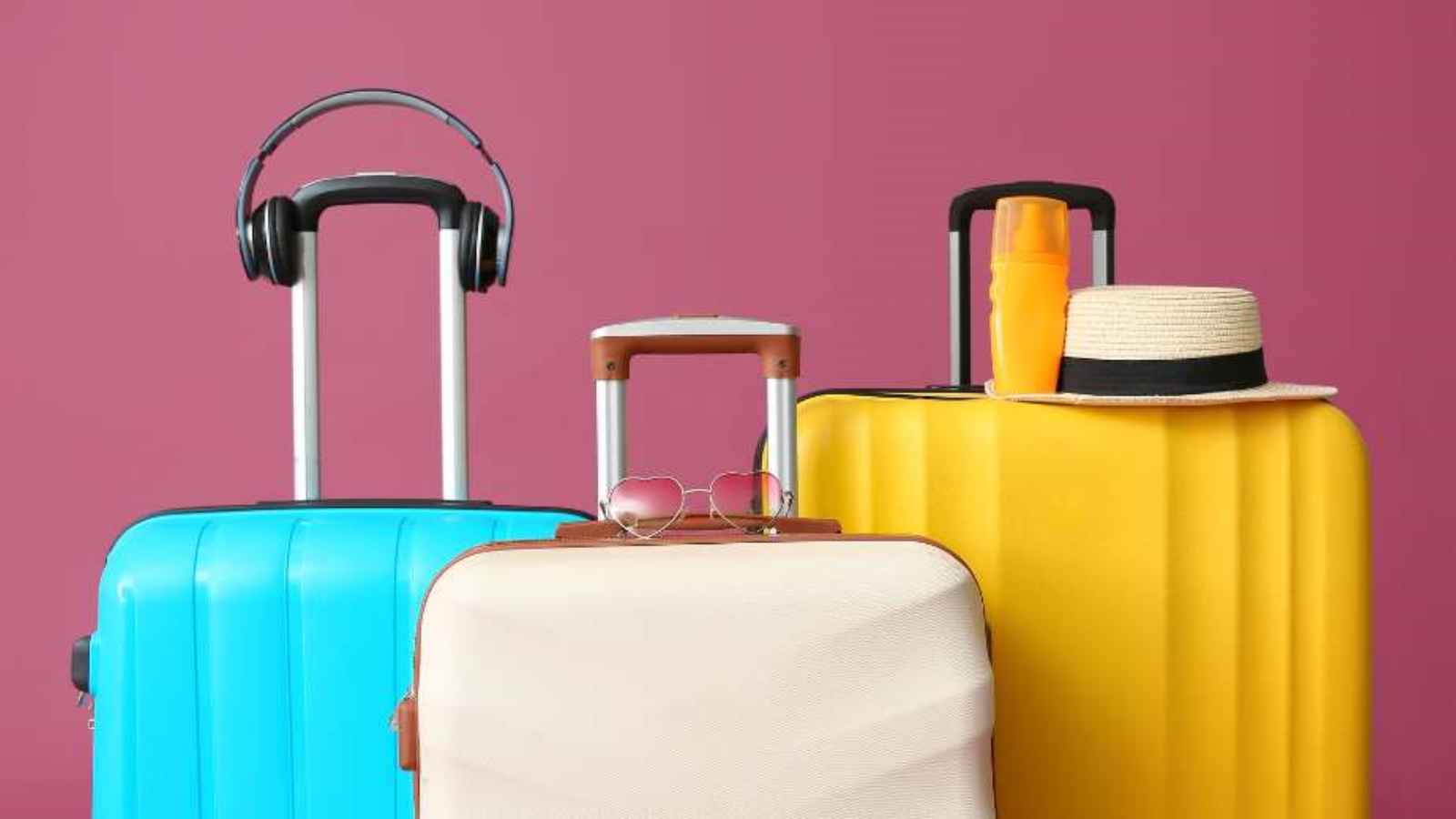 When it comes to choosing the best luggage set to buy, there are a lot of factors you need to consider. For example, what type of traveler are you? How often do you travel? What is your budget? Do you need a hardshell or softshell suitcase? These are just some of the questions you must ask yourself before purchasing the best luggage sets. In this ultimate guide, we will help make the process a little bit easier for you.
The Ultimate Guide to the Best Luggage Sets in 2023
Best Time To Go to Disney World: Top 5 Considerations
The best time to go to Disney World resort varies depending on weather, crowd levels, and seasonal entertainment. Guests can avoid intense crowds at the Walt Disney World resort by knowing which dates to avoid. These dates often align with higher Disney World discounts but may clash with hurricane season. There is a bit of back and forth when picking the best times to visit Disney World.
Best Time To Go to Disney World: Top 5 Considerations
20 Fun Things To Do in Las Vegas- the Entertainment Capital of the World
The Entertainment Capital of the World can be pretty overwhelming for the first-timer. Award-winning performances, nightclubs, amusement parks, art exhibits, concerts, magic shows, aquariums, circuses, outdoor adventures, and gambling only touch the surface when it comes to your options. Where do you even start with so many things to do in Las Vegas?
20 Fun Things To Do in Las Vegas- the Entertainment Capital of the World
10 Family Vacation Ideas in 2023 That Will Make Memories for a Lifetime
The best memories are made when we spend time with our loved ones. That's why family vacations are so important! They allow us to create memories that will last a lifetime.
10 Family Vacation Ideas in 2023 That Will Make Memories for a Lifetime